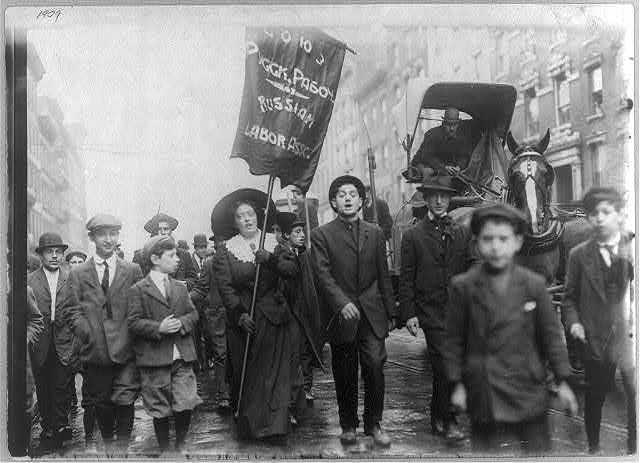 New York City has a long and storied history associated with Labor Day. As a holiday, it is a time to celebrate and honor the journey of the American worker. But as a weekend, it's a time to celebrate the end of a (hopefully) fun and memorable summer. New York Tour 1 is here to help you make the most of the holiday this year with our Top 5 Labor Day events in NYC.
1. Parades
Each year, NYC hosts a parade during Labor Day weekend, that really has little to do with labor at all. The West Indian Parade and Carnival is always one of the highlights of the summer season, drawing in almost 2 million people to Brooklyn every year. Celebrating Caribbean culture and tradition, spectators will be treated to beautiful costumes, music and dancing. Also featured are steel-pan and calypso bands, plus vendors selling delicious homestyle cuisine along the route. The march starts at 11 am on Monday, September 3rd, and will last for a full 7 hours- so feel free to stop by at any time.
Starting at Schenectady Avenue, the march will follow along the Eastern Parkway all the way to Grand Army Plaza. If you're looking to party even earlier in the day, J'ouvert, the pre-parade festival, will start at 6 a.m. The West Indian Parade is the perfect way to celebrate the end of summer, with feathers, sequins and flags honoring the heritage of countries such as Trinidad and Tobago, Haiti, Barbados, Saint Lucia, Jamaica, Guyana and Belize. Look out for imitations of political figures, celebrities, powdered paint, steel drums and whistles!
2. Exhibits
If you're looking for something a little more subdued to celebrate the weekend, consider checking out the Washington Square Outdoor Art Exhibit. A running tradition in the village for more than 30 years, the exhibit will be showing both Labor Day weekend and the weekend after. Stop by to shop paintings, jewelry, photography, sculptures and more. From noon until 6pm the artists will be posted along University Place from 13th Street down to Washington Square Park.
3. Beach Festivities
Looking to spend the weekend at the beach? Luckily the city has numerous options to choose from, but it's definitely worth the journey to visit Riis Park. The Riis Park Beach Bazaar opens daily at 11 am and offers much more than just your average beach day. Live music, dancing, food, drinks, shopping- all offered along with plenty of sand and ocean to explore. The historic boardwalk is filled with vendors offering everything from bathing suits to vintage clothing, so be sure to bring some cash along. Food vendors will feature a range of cuisines: BBQ, clams, ice cream, burgers, Bangkok street food, pizza and burritos.
Special events for Labor Day weekend include a punk rock beach party and Escarioka & Future Punx DJ live in concert. Located at Riis Point, there are many travel options to reach the park. For just $5.50 round-trip, you can take the NYC Ferry from Brooklyn or Downtown Manhattan. If you're looking for something more convenient, and are willing to spend some extra cash, check out the OVR Rockaway Beach Bus. Or, the subway/bus is also an option. Just be sure to leave ample travel time. If you're using a GPS to get directions, the address is 167-02 Rockaway Beach Blvd, Queens.
4. Broadway Discounts
Broadway is a good idea anytime, but Labor Day is the start of one of Broadway's best deals of the year. NYC Broadway Week gives you the rare and exciting opportunity to experience the thrill of Broadway with 2-for-1 tickets. Great deals to some of the city's most amazing theater. The promotion runs from September 3rd-16th, meaning that Labor Day is the kick off. While many theaters are dark on Monday nights, there are still some that will be putting on performances. Finish your fun-filled weekend with one of the classics, like Chicago or Phantom of the Opera. Or go for something a little more out-there like Once On This Island. Whichever you choose, it will the perfect way to end the holiday.
5. Food Deals
Some of NYC's most amazing eateries will be offering special deals or discounts this holiday weekend. The legendary Black Tap, famous for their delicious burgers, will offer the combo of an All-American Burger and a Miller High Life for $17. Salvation Taco in Murray Hill is hosting a rooftop party from 2-6 pm. Live entertainment, food and drink specials will be available to anyone who attends. If you're looking for a celebratory brunch, check out High Street on the Hudson from 8 am to 3 pm, The Sosta from 10 am to 4 pm, or Altesi Ristorante from 11 am to 3 pm. Famous speakeasy bar Pinks is featuring unlimited tacos and draft beers for only $30. For those of you staying in Midtown, head over to Hell's Kitchen for Yotel's Social Drink & Food. A unique selection of Labor-Day-Only drinks will be served as well as beautiful views of the city skyline.