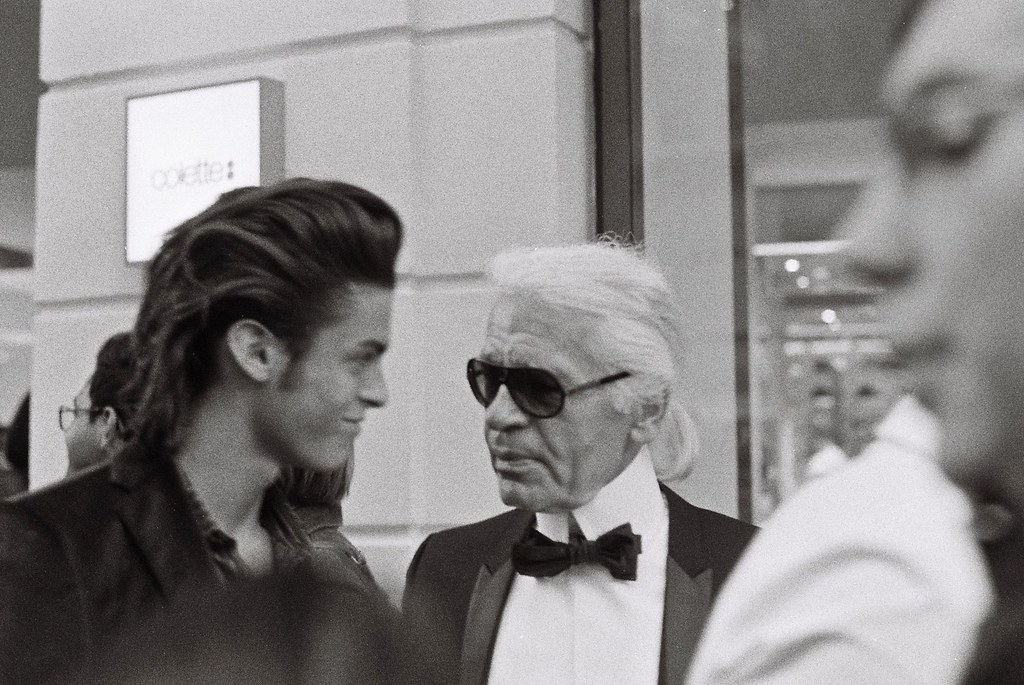 If you're a tourist in Paris and also a total Instagram stalker of celebrities, then maybe you'll benefit from this hopeful guide for where to meet them:
Le Marais
Johnny Depp is known to own property in le Marais and resides there a lot of the time. Scarlett Johansson has also been seen taking regular walks around this hip area of Paris. This quartier is gorgeous, dotted with boutiques and restaurants attracting an audience from the world over, you're bound to run in to someone well-known.
Outside Fancy Hotels
Cara Delevigne and Rita Ora are known to stay at the George V in the 8th arrondissement, while Ariana Grande has stayed at the Park Hyatt Place Vendome. Paris is home to extremely fancy and highly exclusive hotels. The Ritz in Place Vendome is also a great place to look, without knowing which celebrities have stayed there in the past I can tell you from experience, they don't just let anyone wearing adidas sneakers past the lobby.
During Fashion Week
Stake out a position at Opéra Garnier, Grand and Petit Palais, and the Louvre for an ideal spot to see celebrities walking in and out of Paris Fashion Week events. You can read all about that in Experience First blog here.
Dine with the Stars
Beyoncé and Jay Z have been known to go to L'Avenue, which Is apparently one of their favorite restaurants. Le Sourire de Saïgon is where Vanessa Paradis and Leonardo Di Caprio have eaten while in the city and Le Pershing Hall is a reliable go-to to find Marion Cotillard.
Champs Elysées Nightlife
Le Baron and Le Black Calvados are super selective clubs that, from time to time, entertain celebrities. Kirsten Dunst, Leonardo Di Caprio, and Sofia Coppola have been spotted here in the past. If you can't get in, however, Le Duplex, is a lot less selective and open to young tourists who want to party and have a good time.