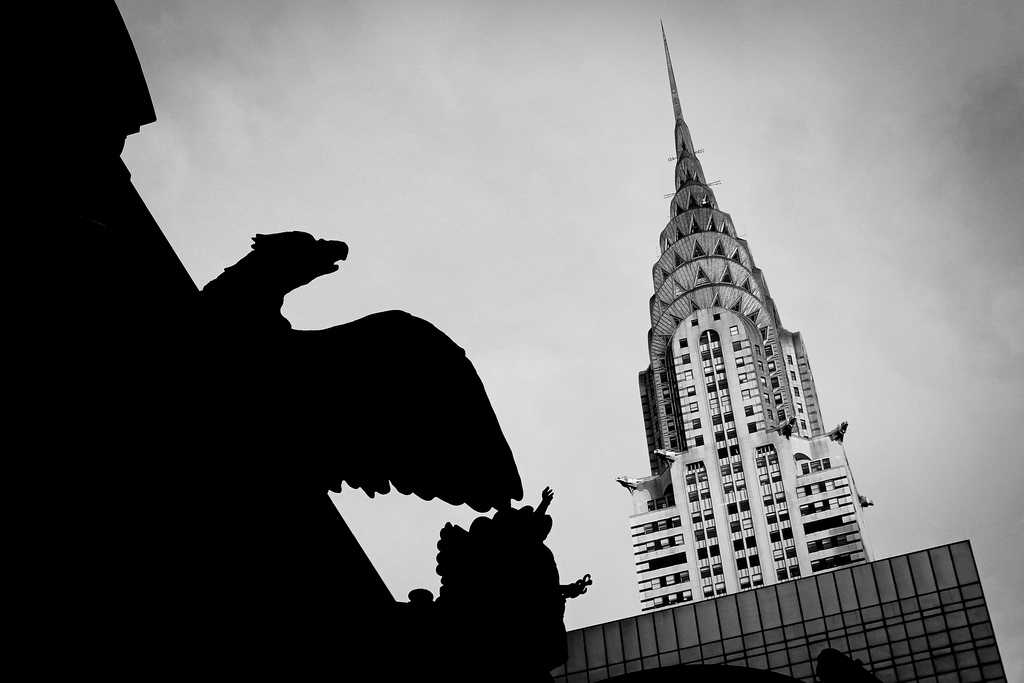 Chances are if you've seen a picture of NYC then you've seen the Chrysler Building. Here we look into the origins of the classic big city building!
When tourists visit New York City, you will often find them looking up. It is almost a requirement when faced with the impressive skyline. One skyscraper that will often steal the spotlight of any viewing is the Chrysler Building. It is a monument to human ingenuity that still stands tall almost one hundred years later. Let's find out how it got here!
Construction Begins
With ground broken on September 19, 1928, so began a race to build the tallest building in NYC. Designed by William Van Allen, the Chrysler Building was being built in direct competition with the Manhattan Trust Building. The Manhattan Trust building was designed by Van Allen's former friend and colleague H. Craig Severance. When the Chrysler was finished in 1930, it was declared the tallest. However, that changed with the construction of the Empire State Building a year later. Despite being responsible for the building's design, Van Allen had to sue the owner, Walter P. Chrysler, for payment.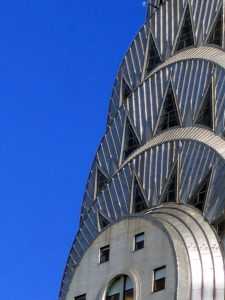 An Artistic Endeavor
William Van Allen's design for the Chrysler Building is very artistic. The jewel like finish of the very top along with its gargoyle like extensions are very distinct. At the time, the design was seen as gaudy. Despite the initial negative reviews it remains a permanent fixture of NYC. Also of note is the Chrysler style influences. The architectural style of the building evokes the spirit of Chrysler automobiles of the time. This was to allow the building to double as Chrysler headquarters.
On The Inside
The Chrysler Building has been home to many a New York business. Upon completion, a viewing room was open to the public on the 71st floor. However, by 1945 it was closed. The 71st floor remains the highest occupied floor in the Chrysler Building. Many of the building's initial purposes included being an active transmitter for radio and television stations. Longstanding NYC networks such as WCBS-TV and WKTU would use it for that very purpose. Despite being a prominent function at the time, commercial broadcast stations are no longer located in the skyscraper.
A Lasting Legacy
The building continues to inspire to this day. Almost by necessity the building still winds up in film and television on a regular basis. This includes a very recent skydiving attempt by "Man In Black", Will Smith. Standing at 1,046 feet tall, it would be hard NOT to include the building in any film set in NYC. Between that and it's recognizable Art Deco style, the Chrysler Building is sure to continue being an awe-inspiring sight for years to come.
Have you ever visited the Chrysler Building? Tell us about it in the comments below! If you haven't, make sure to see it by taking any one of our fabulous, full day tours!