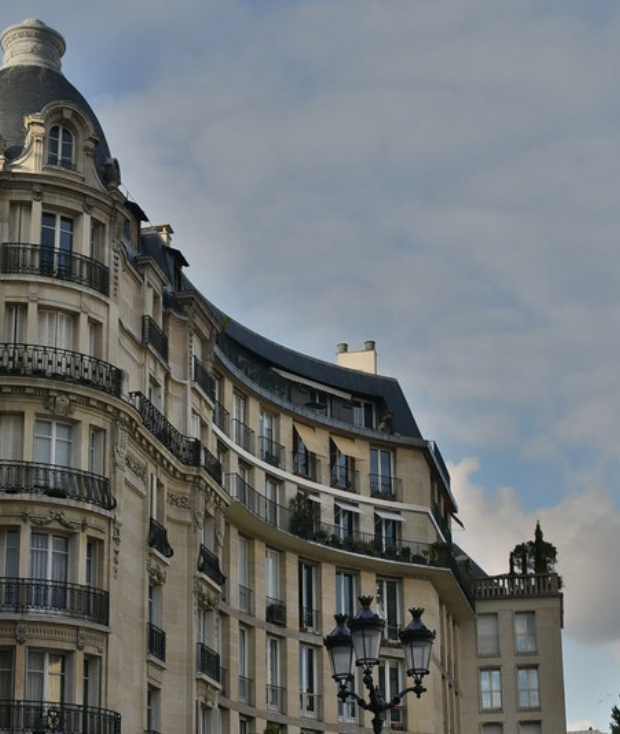 Along with the boutique hotels in Paris, there are plenty of historic hotels here that make a great place to stay.
Not only will you get a luxurious experience, but you'll be living temporarily within the walls of buildings that date back centuries. Some even have connections to royalty and celebrities.
Paris is an elegant European city with history smacking you in the face at every turn. However, getting the opportunity to experience and learn about Paris history from the comfort of your own hotel room is an amazing chance you can't afford to skip. If you're not looking to stay in a hotel, you can visit the lobby and restaurants at each of these historic sites all the same.
If you're looking to stay in Paris for a short time and want a little bit more of an immersive, historic experience, try any of these five hotels.
1. The Peninsula
This hotel was founded in 1908 and welcomed members of Parisian High Society until World War I, when it temporarily was turned into a hospital. In 1916, it was reopened as a hotel and Pablo Picasso, Marcel Proust, and many more famous thinkers began to frequent it.
It's known these days as one of the most exciting luxury hotels to visit and stay in. Amenities include a pool, spa, sauna, rooftop restaurant, and bar.
2. Hotel Raphael
Here, you can have a wonderful view of the Eiffel Tower, where you can visit with a guided tour. This hotel was built in the roaring twenties and fuses French classic glamor with a fresh spin. All the rooms are suites interior decorated in the style of Louis XIV and Louis XV style.
Today, the hotel offers services, such as a fitness center, gourmet restaurant, and a rooftop terrace with an amazing view.
3. Hotel le Plaza Athénée
Another hotel with a view of the Eiffel Tower, this beautiful hotel offers Haute Couture spirit with a décor of Louis XVI and Art Deco interior design. Since 1913, this hotel has welcomed famous celebrities, politicians, and royalty inside its doors.
This hotel provides a unique culinary experience for guests thanks to their Michelin-star chef who runs five restaurants within the hotel.
4. Hotel le Meurice
This hotel, founded in 1771, faces the beautiful Tuileries garden outside the Louvre museum. Referred to as, "hotel of the kings," it has a rich history of welcoming celebrities and royal family members from all over the world. This luxury hotel can boast a guest list including kings from Italy, Belgium, Denmark, Greece, Bulgaria, and President Roosevelt, Salvador Dalí, Andy Warhol, and Bob Dylan.
Today, the hotel offers a day spa, steam room, a two-star Michelin restaurant, and more.
5. Hotel de Crillon
The hotel was built in 1765, then known as the Hotel d'Aumont, by the Crillon family who went through complications with the hotel in the French Revolution. After buying and selling the hotel, it became a luxury hotel under the demand of Société des Grands Magasins du Louvre.
Here, in 1919, President Woodrow Wilson signed the League of Nations. Other famous guests that have walked these walls and stayed in the rooms are Winston Churchill, President Nixon, and Fidel Castro.