 Ellis Island is a pretty big place. The island is deceivingly large, the museum is huge, and there are signs and information everywhere. The amount of time and care that the Liberty and Ellis Foundation put into the creation of this building is unparalleled, but it can also make you feel overwhelmed. Not everyone has all day to explore every last room. So, to make it easier, here are the 5 must-see exhibits in the Registration Museum:
1) Registry Room
Kind of a given, right? Even if you only have 15 extra minutes, it is definitely worth hopping off the boat at Ellis to see. The architecture is stunning, and beyond that, this is essentially the heart of the entire island. Immigrants would undergo medical and legal examinations, countless hours of waiting, and feelings of immense panic and joy. Most would wind up heading toward or New York or New Jersey, but some would be held for further examination. The hall features a few pictures and information plaques, but the real appeal of the room comes in its magnitude and beauty. On either side you will see large, towering windows featuring great views of both Manhattan and the Hospital Buildings. Arched above your head, a magnificent Guastavino tiled ceiling. The Registry Room is not to be missed and should absolutely be one of your first stops once arriving at the island.
2) American Immigrant Wall of Honor
Built to commemorate all of the millions of immigrants who passed through Ellis Island, this series of stainless steel plates is one of the largest walls of names in the entire world. With over 700,000 names, it is the only place in the United States where someone can honor their family heritage at a national monument. It remembers thousands of individual immigrants who had a dream, and also reminds us of who we are and where we came from. Bonus: behind the wall is a spectacular view of Manhattan!
3) Documentary Film: Island of Hope, Island of Tears
The documentary featured at Ellis is a very powerful and moving 30-minute film that details the history of the island and the immigrants themselves. As you watch, you will learn how and why millions of people journeyed across the ocean, hoping for a better life for both them and their families. You will see images and footage of men, women, boys and girls of all ages and backgrounds preparing for their new life, and the obstacles they faced in order to get there. Watching something come alive rather than just reading about it makes the entire message more palpable and entirely unforgettable.
4) Silent Voices
Focused on the aftermath of the abandonment of Ellis Island in 1954, this exhibit features pictures and artifacts from the period after the government shut down until the rehabilitation in the 1980's. A period of time in which Ellis Island became a ghost land of silent, run-down buildings. Many photographers took the opportunity to visit the island in this time period and document what they saw through pictures. These images don't just reveal the mystery of the abandoned building, but also take you back to a time of bustling rooms full of immigrants. In the middle of the room are piles of furniture and relics from the days of registration and processing, shown exactly as they were found upon being left to decay. It gives you a unique perspective of the side of the island not many are aware of.
5) Treasures From Home
This exhibit is probably the most thorough of the 5, displaying over 2,000 possessions and artifacts that immigrants brought with them from their home country during the peak immigration years. It's thanks to the generosity of America's immigrants and their ancestors that this display is able to exist. Bibles, linens, family documents, cookware…the list goes on and on. These items cultivate an understanding of how these immigrants prepared for their new life, their hopes, expectations and everything they were fighting for along the way.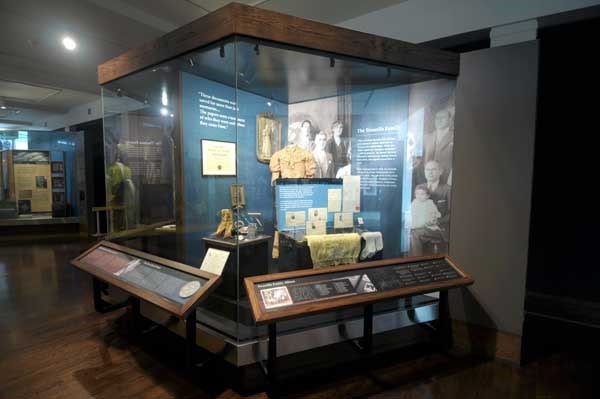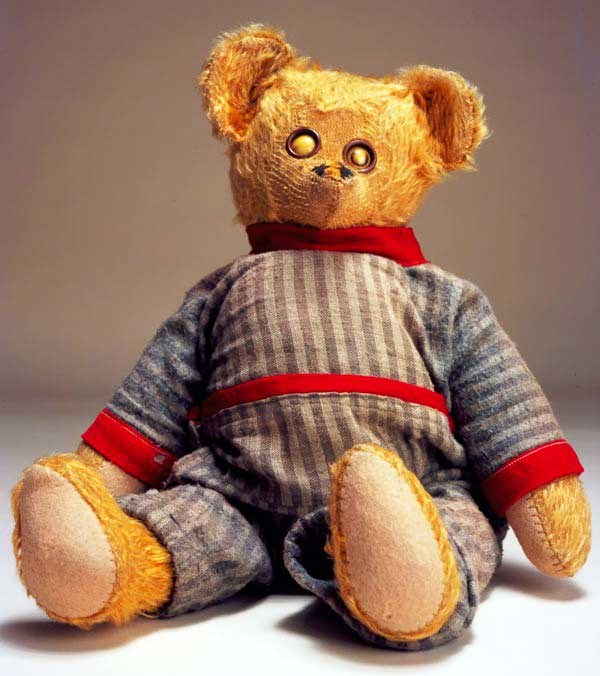 Sound intriguing? Consider New York Tour 1 for your next trip to Ellis Island!