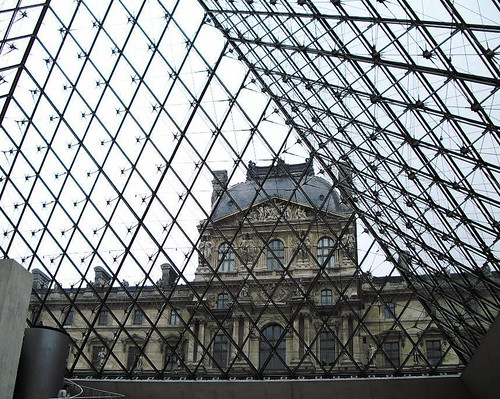 In this bizarre sequence of events, we are all stuck at home for the most part. With so much going on in the world right now, with no immediate plans to travel, it's a perfect time to pick up a good book and allow yourself to be transported to Paris through your imagination.
Here is a list of books, set in Paris, that will do the trick and bring you stories of fictional and non-fictional lives in the Parisian streets:
The Little Paris Bookshop
Written by Nina George, this charming story is about a bookshop owner, named Jean Perdu, who has a talent for knowing exactly which book is right for his customer to satisfy their current needs and help them face certain situations. Everything changes when he discovers a letter from a long-lost lover and the adventure begins.
Fun fact- the name Jean Perdu is most definitely a play on words, as in French "J'en perdu" means, "I lost it," and is pronounced the same as the protagonist's name.
The Hunchback of Notre Dame
Along with Hunchback of Notre Dame, Victor Hugo also famously wrote Les Misérables, which is well worth a read. In this beautiful, tragic tale you can follow the difficult life of Quasimodo in Medieval times in Paris. Expect lots of detailed descriptions of life in the Medieval times in Paris.
The Elegance of the Hedgehog
This tragic story is really moving, and I highly recommend it. Written by Muriel Barbery, the story follows the lives of Renée, an apartment concierge, and Paloma, a troubled 12-year-old. They both lead very different lives but are both somehow social outcasts and face similar hardships in conforming to society norms while shielding their real selves from the world. Everything changes when the character Ozu comes into the picture and sees behind their masks. All set in Paris, this will bring you to the Parisian life.
All the Light We Cannot See
Written by Anthony Doerr, this Pulitzer Prize winner, is set in World War II France following the unlikely friendship of a blind Parisian girl and a German boy. As readers, we are also introduced to a sub moving plot about the investigation of the missing jewel from the Paris Museum of Natural History.
S. From Paris
Written by Marc Levy, this novel follows the love story of two expats living in Paris, one from England and one from the United States. This author is one of the most popular French authors today, so don't miss this one.