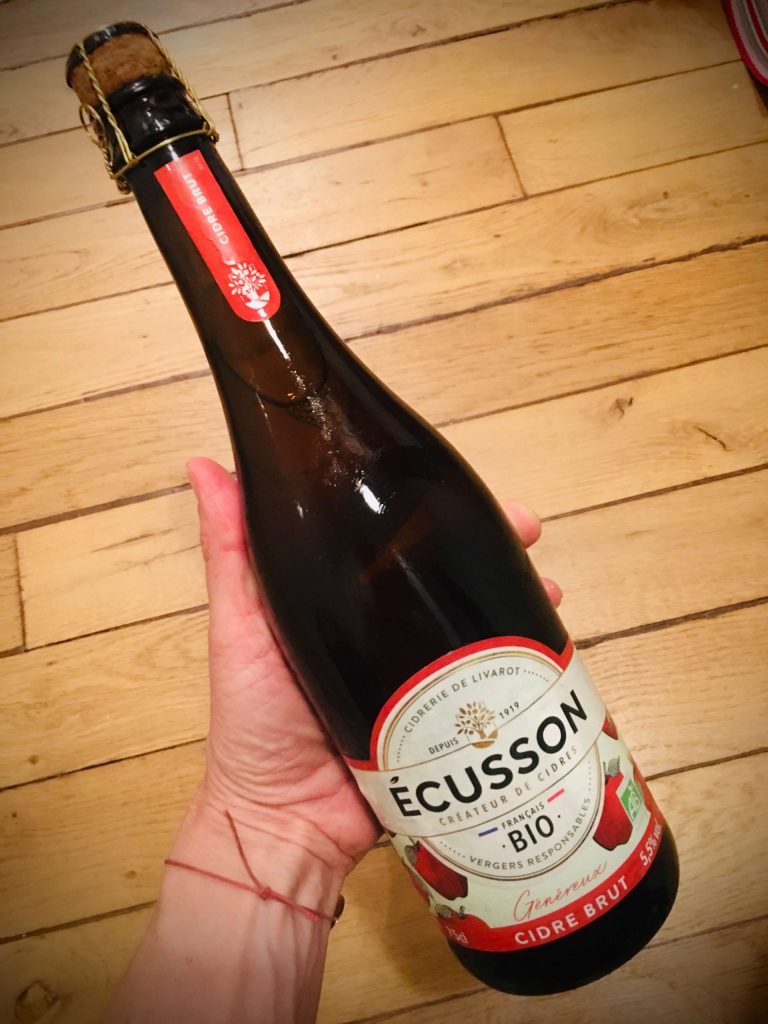 Cidre has never not been big in France. And while there's a veritable Cider movement having its moment in the U.S., Europe has been Cider-ing since forever. Allow me put it right out there on the bar table now; there is no difference between cidre and cider in terms of the basic science in its making.
At its core, apple cider/cidre is essentially an alcoholic beverage made from the fermented juice of apples.
That's it in a nutshell.
For all intents and purposes here, we are talking about apple cider or Cidre de Pomme. In other parts of the world, cider is being made from many types of fruit in-addition to apples. I've seen pear cider of course, and I've sipped ciders made from pineapple, pomegranate, cherry and citrus. Having been in some areas of the country that are experiencing a brew/ferment explosion, you can also find makers using more offbeat ingredients like, well, beets.
For you apple cider lovers out there, a trip to even the corner grocery in Paris will tingle your cider-senses.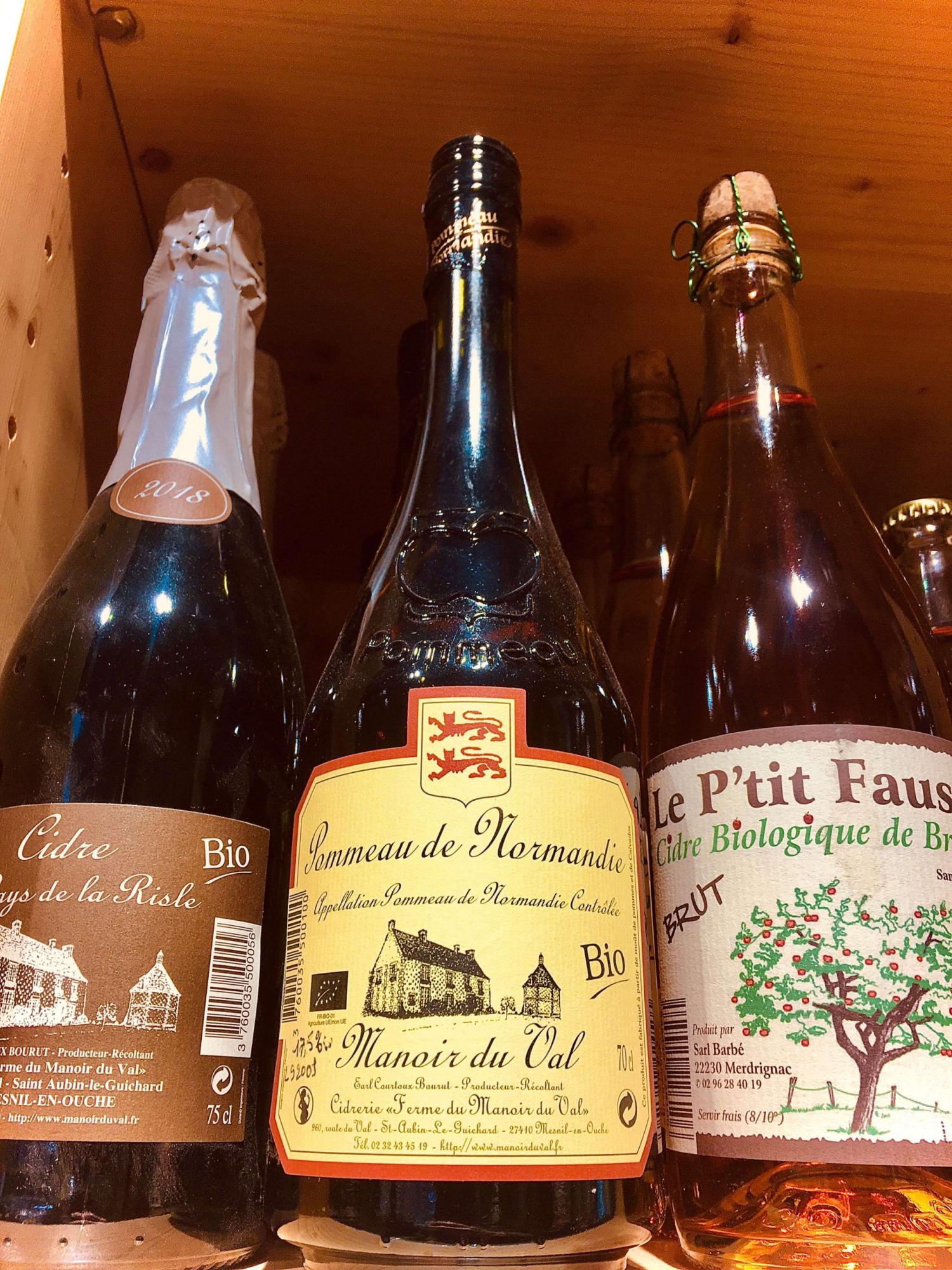 No surprise here, French Cideries take their cidre-making very seriously. And while there are many inexpensive options (€2.50 to €3.50) on the shelves at your typical grocery, better versions can be had at any organic (bio) market or wine shop.
The better-bottles labels will usually indicate where the apples were grown/where the cidre was made. Normandy is quite famous for its apples, and subsequently, its cidre.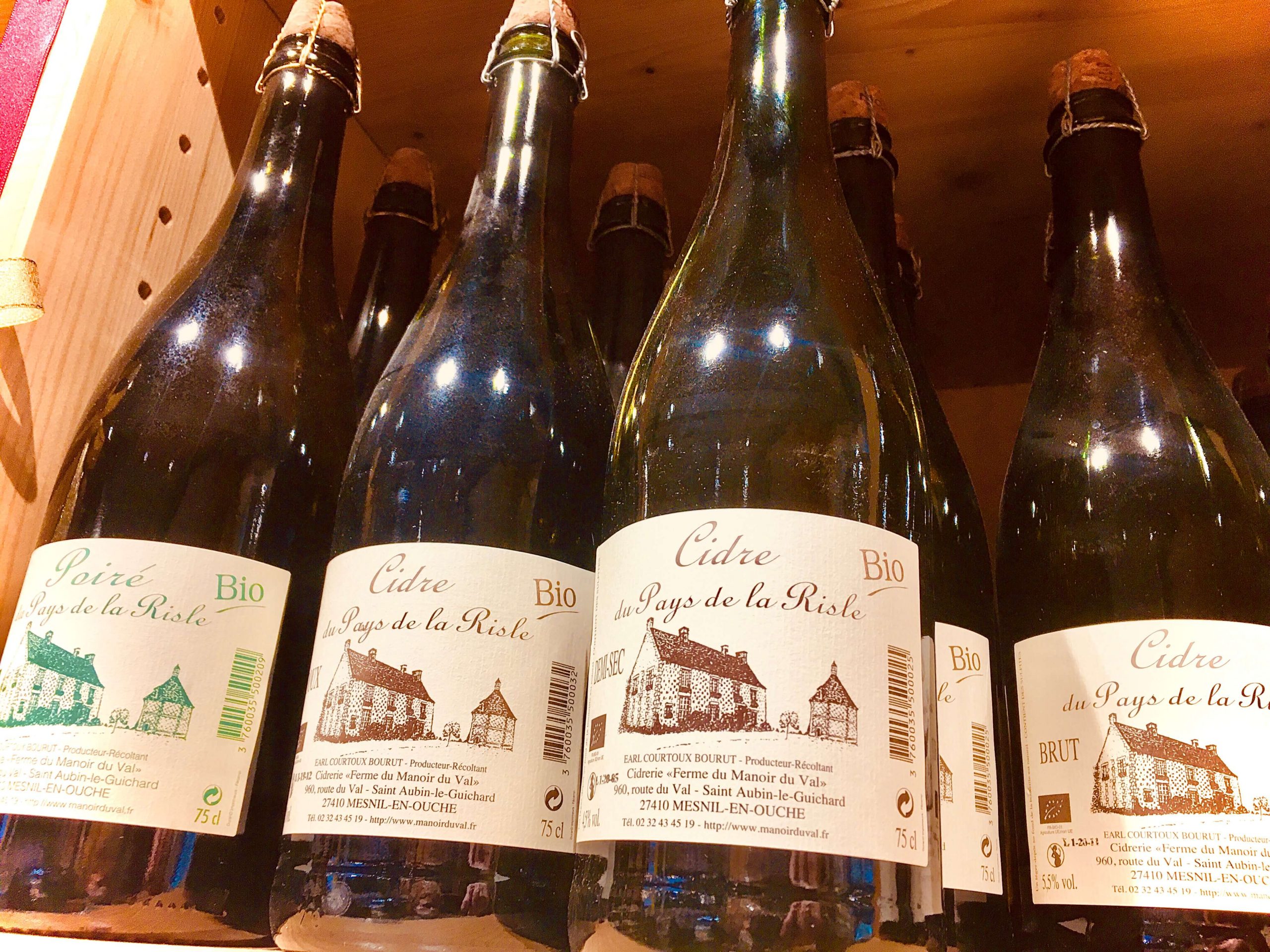 One pear amongst a bushel of apples
The French developed a sweeter, lower-alcohol type, taking advantage of the sweeter apples. These are the roots of the standard styles we know today. Cidre styles evolved based on the methods used, the apples available and taste preferences of cidre drinkers.
'Brut' cidre refers to a dry-style with a less sweet taste that hovers around 5-6% alcohol level, while cidre 'doux' is a lower alcohol version with around 3% alcohol content or so.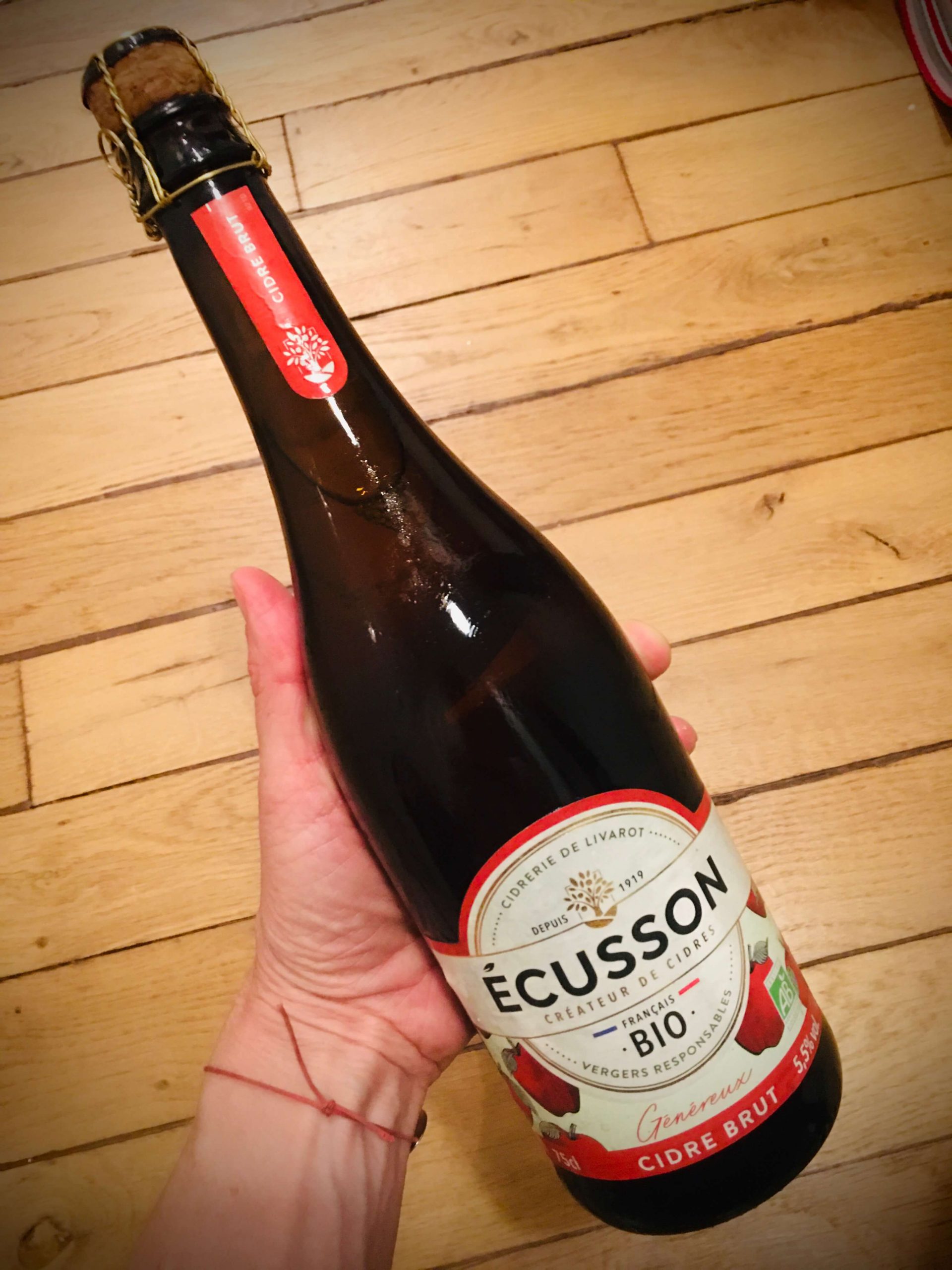 Dry French cidre makes a fantastic session sipper as it is low in alcohol and even when brut, can be full of refreshing fruit. The best ones of the bunch are so redolently apple-y, they lend themselves to accompanying a variety of full-flavored cheeses that are more on the savory side. A platter full of golden, sharp cheddar, a salty blue or tangy French or Swiss Gruyere along with some crunchy toasted nuts should be a must-have at every Fall holiday table.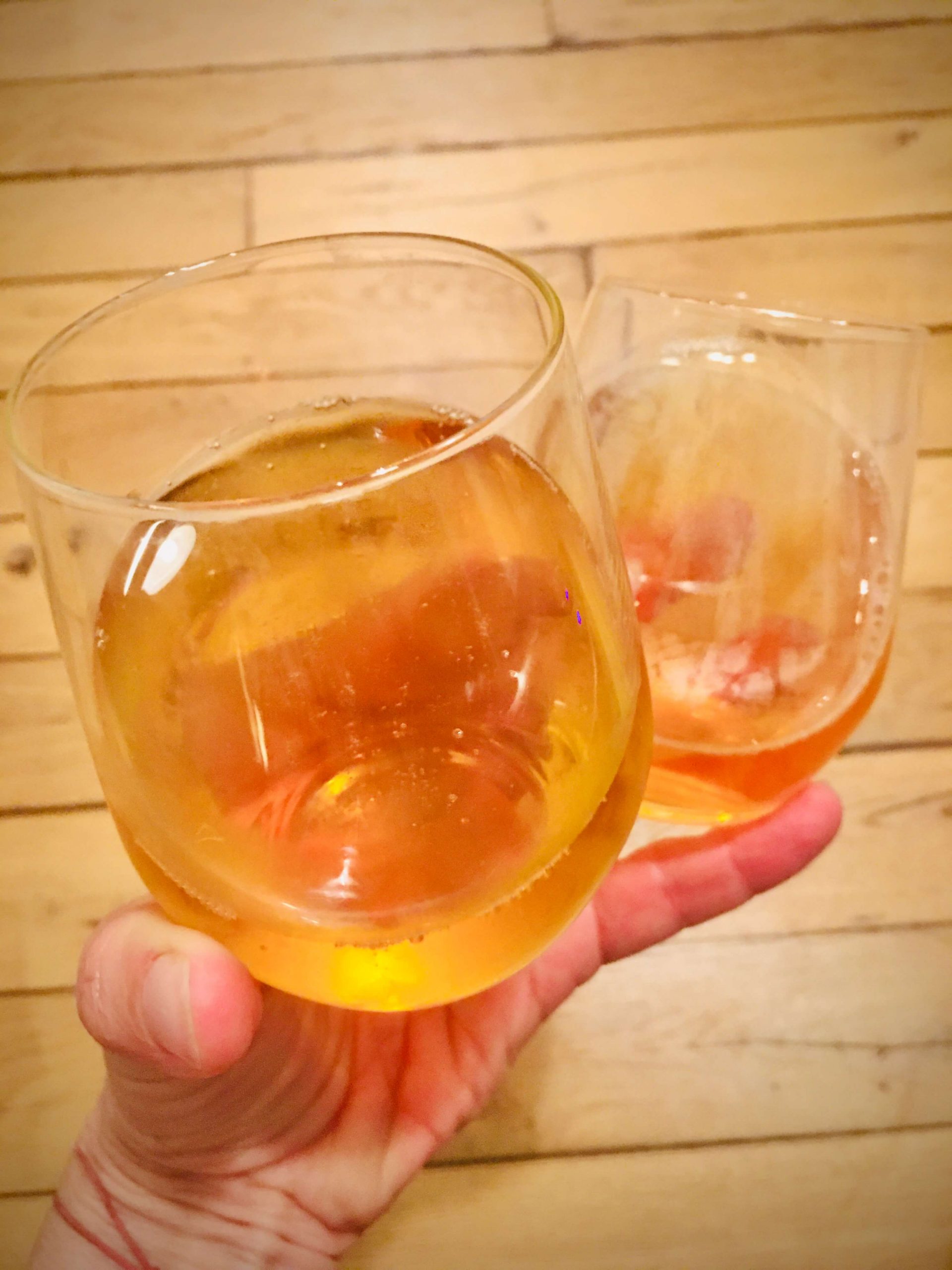 The next time you sit down to watch a movie, pop a top of French cidre along with a big bowl of buttery popcorn. I'll bet you discover one of you new favorite French things.