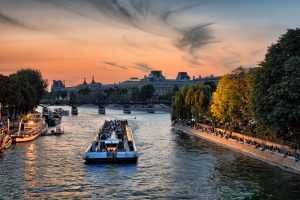 With an epithet like "The City of Love", Paris sure has a lot to live up to! But let's say your planning a honeymoon, romantic weekend getaway, or a special anniversary trip… Where do you begin! Fret not ma cherie! In this list, i am going to breakdown so things to do that you might have been dying to do… and some that may just surprise you!
1.A Seine River Cruise – To kick this list off, what is nicer than the thought of cruising down the Seine River at your leisure? A river cruise is a perfect way to take Paris in if you want a little romance on your trip!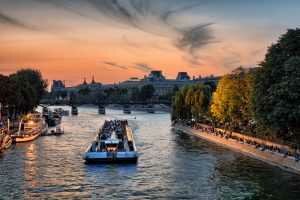 Private Tour – How nice would it be to be able to experience the colorful history of the Louvre Museum, The palace of Versailles, or Ile de la Cite at your own pace with an expert guide who can bring value to your experience? I don't know about you, but I wouldn't mind having a private food tour, and sipping on champagne with my sweetie pie.
Eiffel Tower Summit Experience – Visiting the Summit of the Eiffel Tower is an awesome achievement to tick off your bucket list, and the summit of the Eiffel Tower is a perfect place to make a marriage proposal. It doesn't get any better than that 😉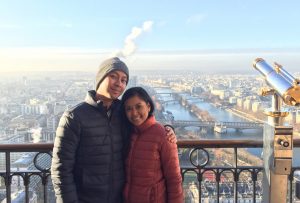 Making Memories in Montmartre – The romantic, winding streets of Montmartre have so much to offer and Montmartre provides the perfect backdrop for beautiful couple photos that will make you the envy of all your friends! And did you know that the famed Wall of Love is on display here?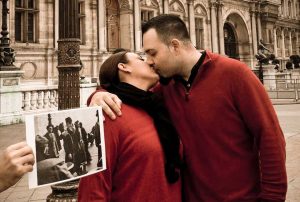 5.The Catacombs! – Walking amongst the remains of long gone Paraisiens may not sound like the most romantic thing to do on vacation, but trust me, The Paris Catacombs are SO cool, and so steeped in history, secret rooms, beautiful altars and cool configurations that this is definitely something cool to do with your sweetie. There are even skulls arranged in the shape of hearts!
6. Dancing – Here's a fun one that you may not have known about, during the warmer months, the banks of the River Seine are filled with people dancing, offering free dancing lessons, and just having the time of their lives. Is there anything you can think of that is as romantic as learning to tango, waltz, or salsa in Paris along these historic riverbanks? 🙂
There are plenty of things to do and see during your visit. If you are looking for more inspiration. Click here to book some of the best guides and toursin Paris! 😉
And if you want a real look at what's happening here in the city of love and lights, check out our Instagram and Facebook.