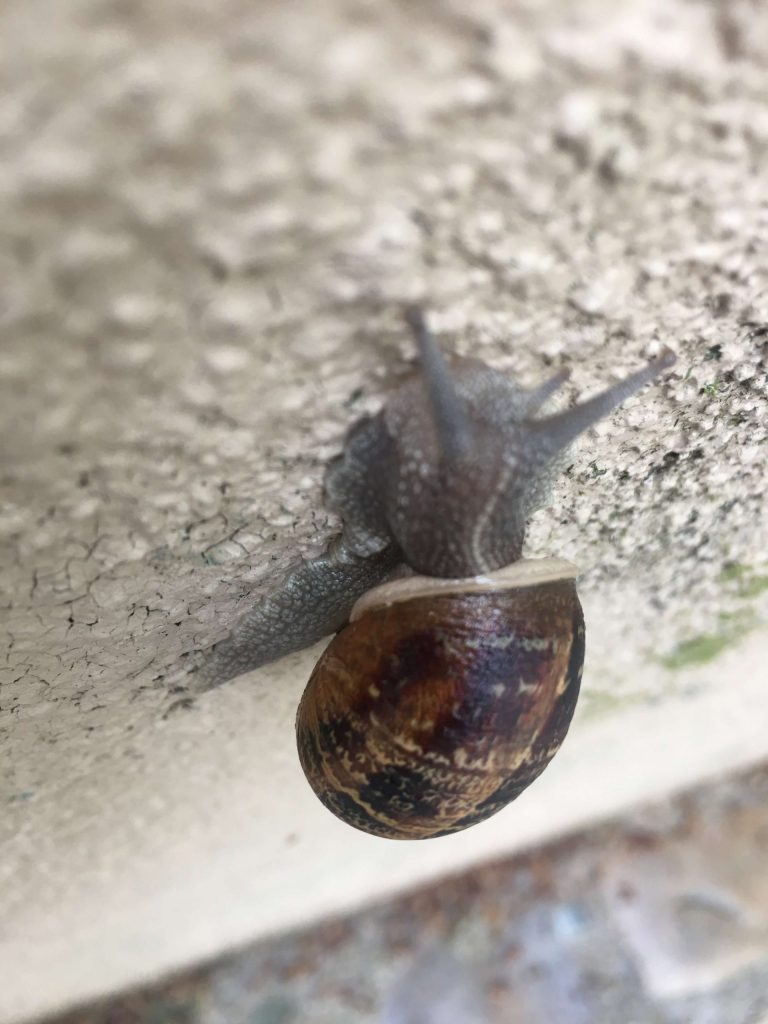 Enjoying a stroll in Paris is all at once a relaxing, stimulating, thought-provoking, and enlightening experience. Even though most Parisians move around the city at a frenetic pace à pied (by feet) à vèlo (on a bike) and crammed into le métro, they still take exceptional pleasure in the act of La Promenade.
Because Paris really is a pretty compact metro area, it is possible to cover quite a bit of ground in just a few hours. But if there's time, it is so worthwhile to wend your way up and down the small, crooked passages and take a peek down une rue pavée to see what might be beckoning.
Enjoy a few springtime scenes as you take a virtual promenade through Paris…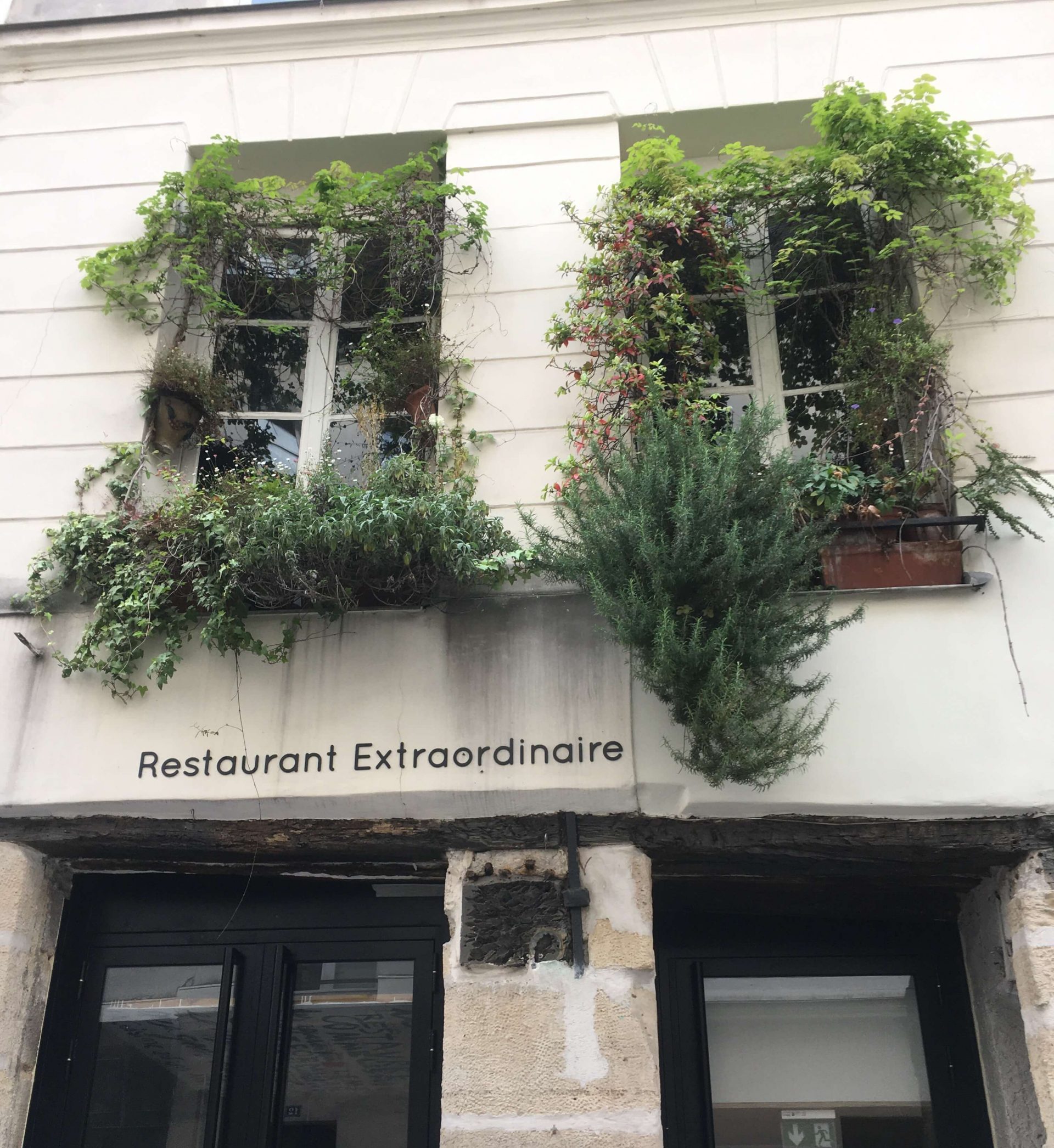 Paris has many well-known food streets and rue Mouffetard is one of them. On rue Mouffetard, you can find seafood shops, cheese shops, boucheries, bars, cafes, restaurants, coffee shops and the happiest wine shop guy around…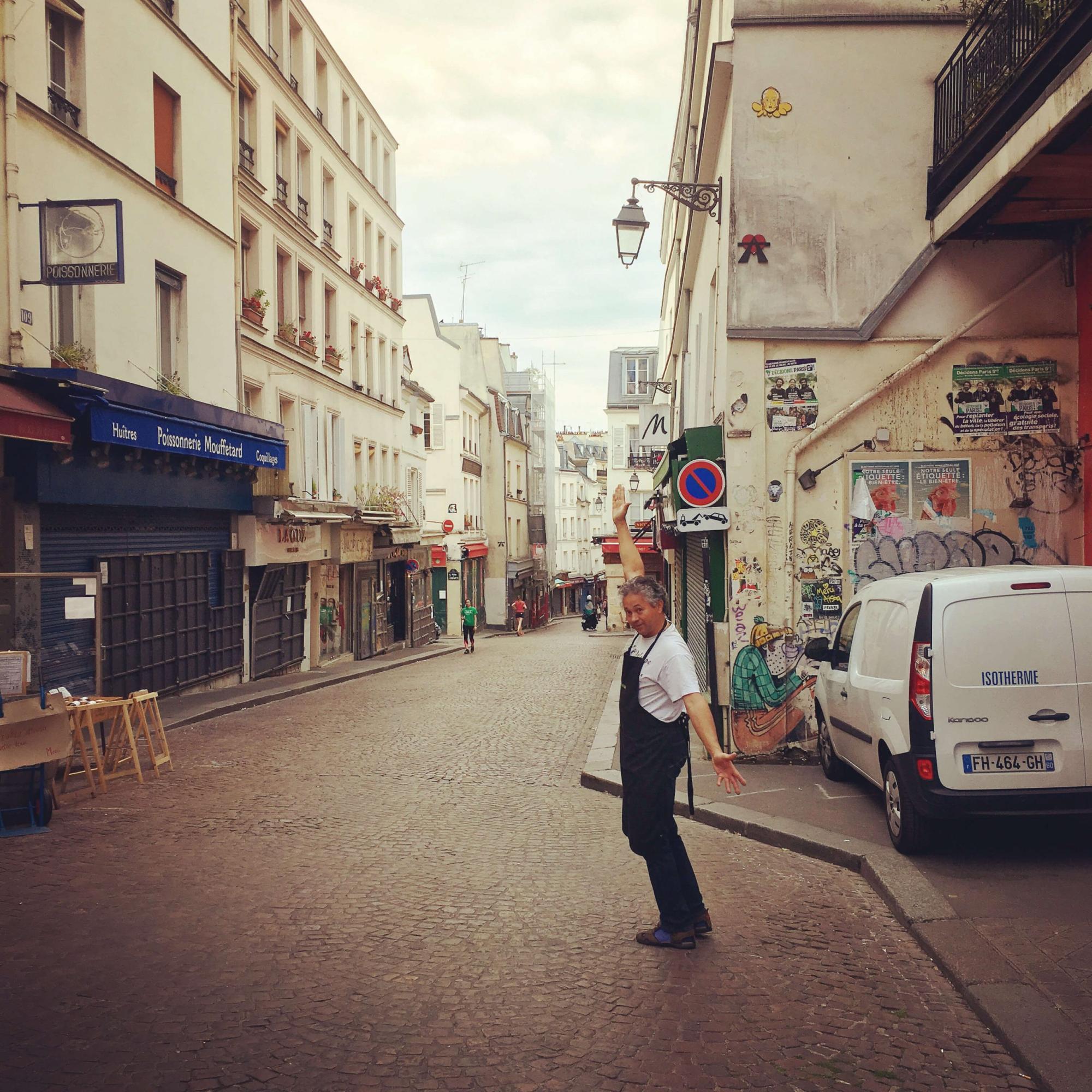 Every corner promises something to enjoy. Sometimes it's an adorable boutique, sometimes it's street art, and sometimes it's nature in its colorful splendor…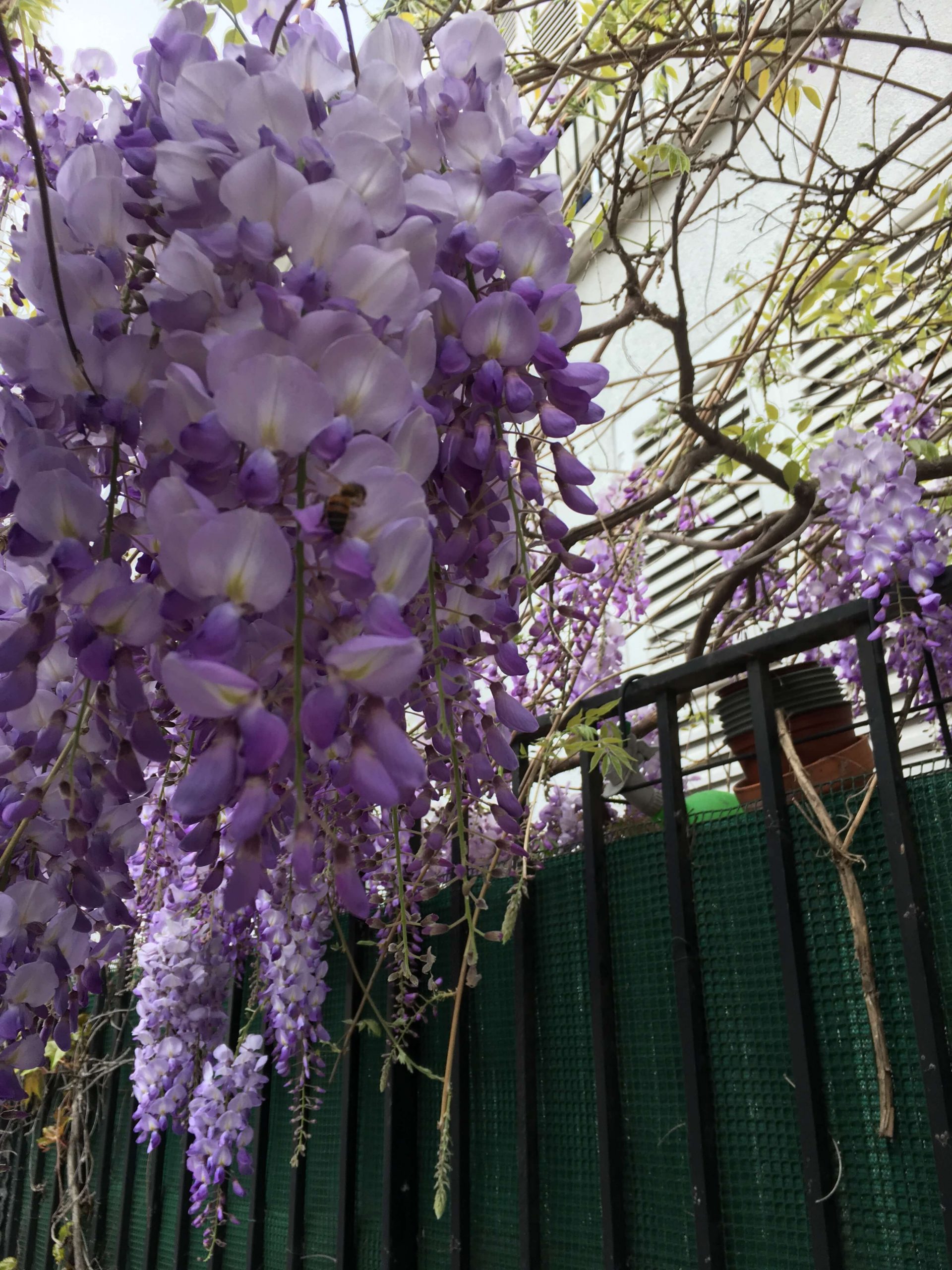 Let's check-out another scene on rue Mouffetard. Don't you love it when less isn't more?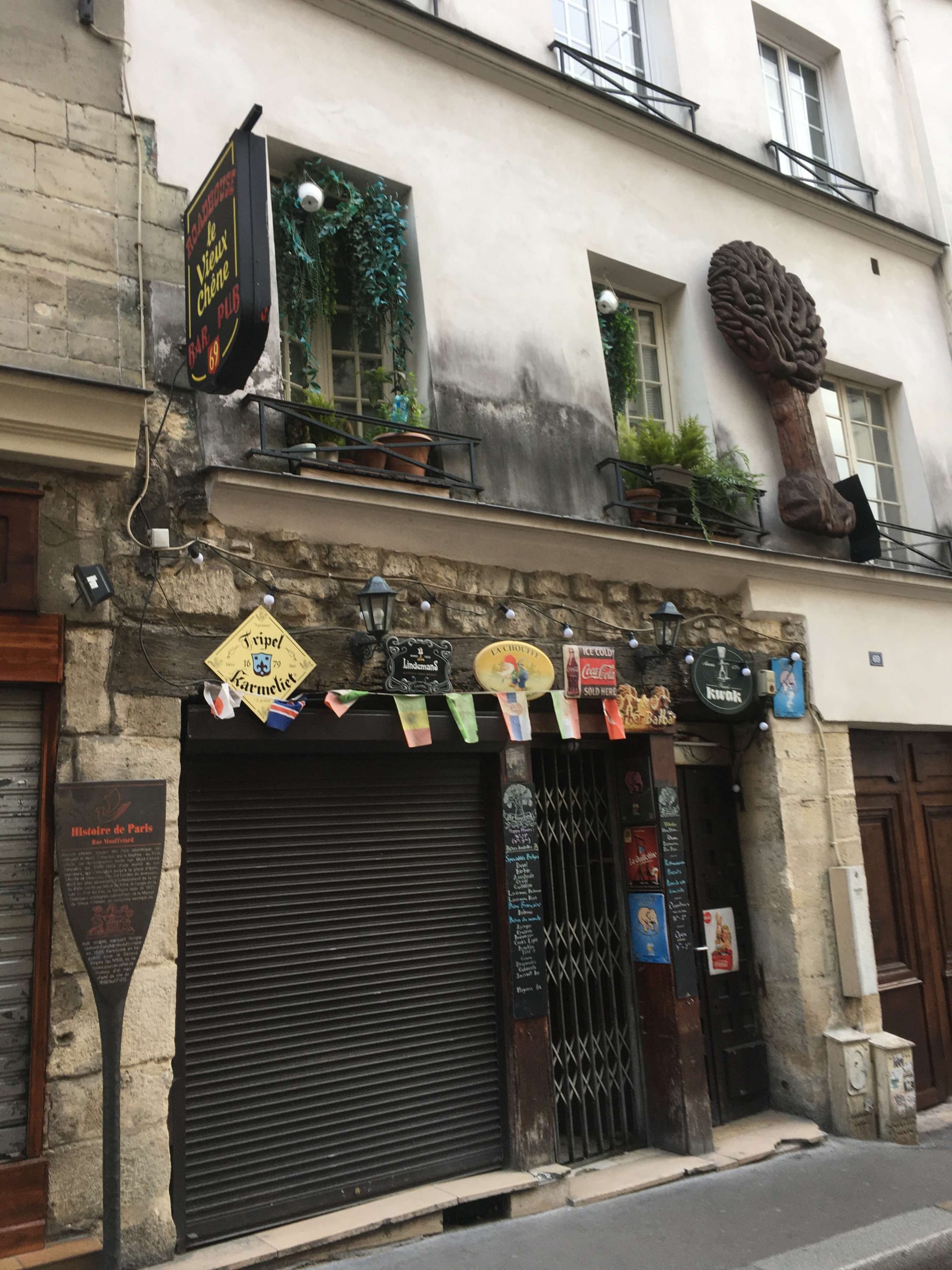 It's the time of the season that means buds and branches erupting with life. Soon the leaves will obscure the view, but for now, let's take a peek at a Montmartre tower…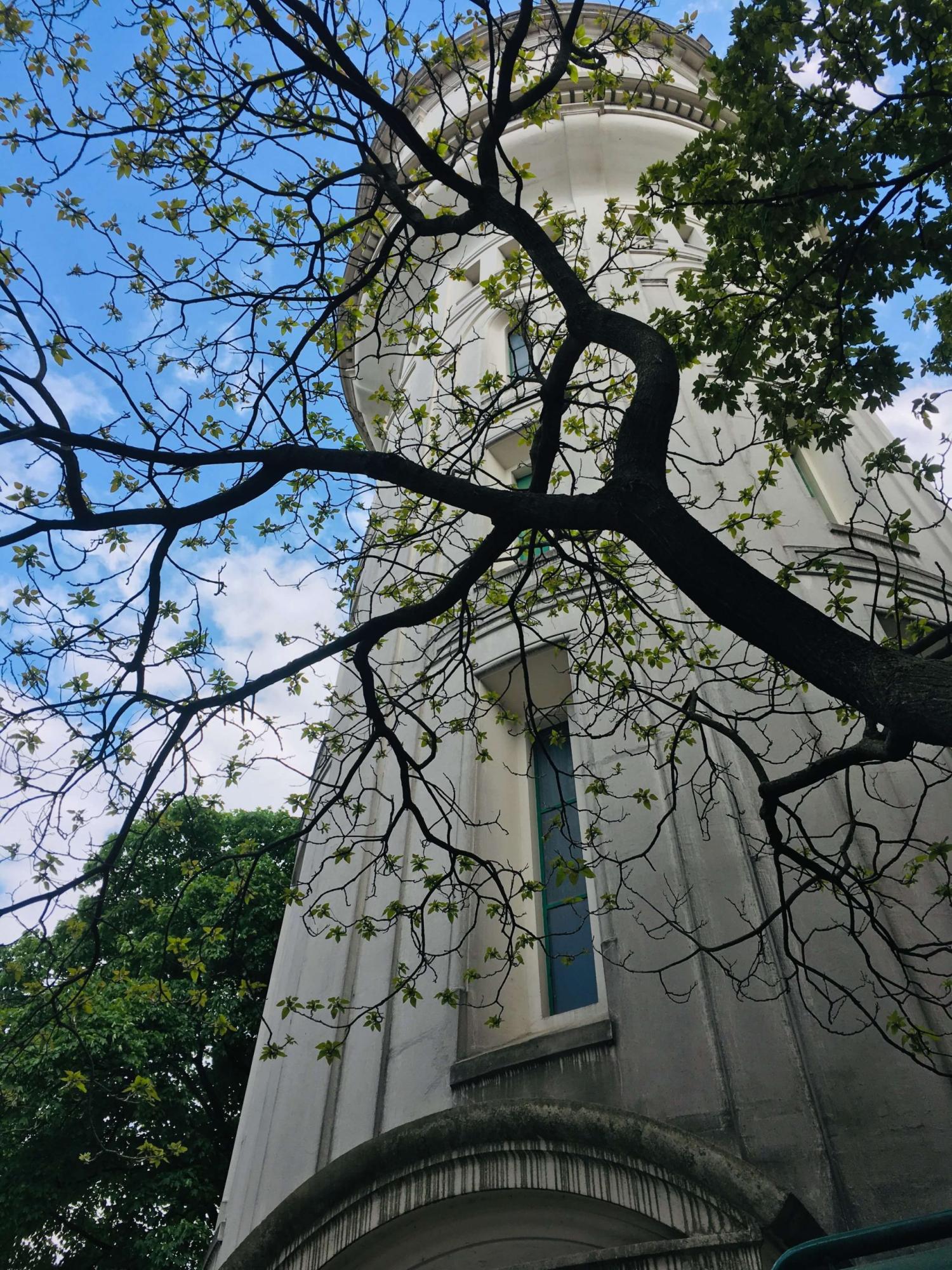 Old vines surrounding old windows. Charming, natural settings. Pops of color to delight. So very Parisian.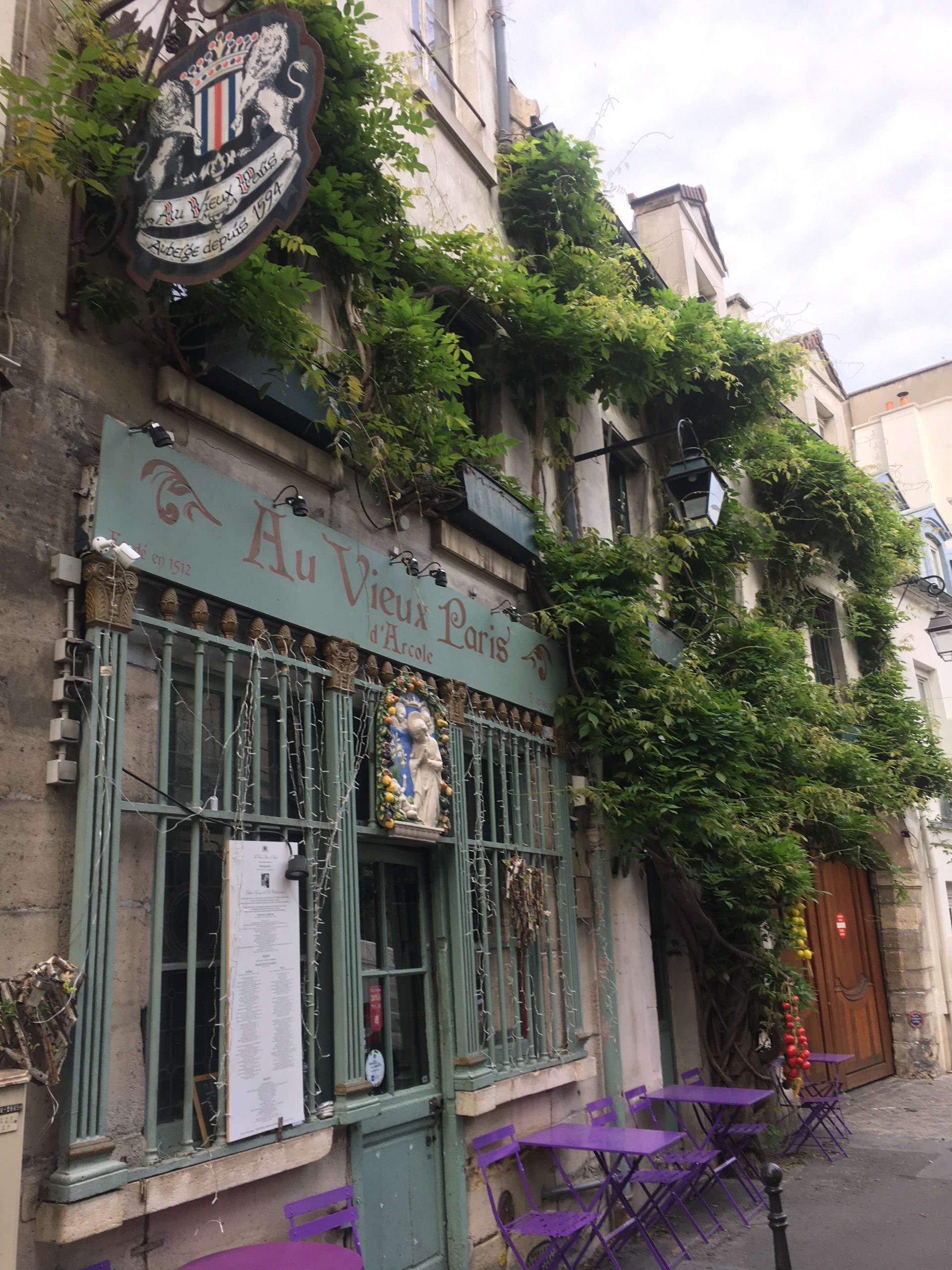 A dramatic spring storm brings all Parisians out to enjoy the 'after'.