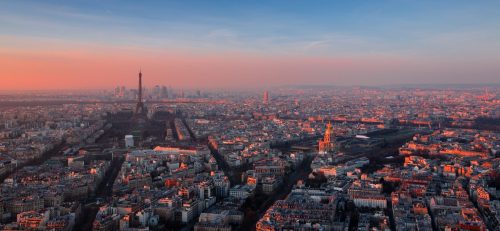 Do you fancy yourself an expert on Parisian culture, facts, and history? Here is a fun list of some things that you might not have known about the city of love, but can impress all of your friends at your next wine and cheese party!
1. Because of its large area, the 16th is the only one of Paris' arrondissements to have two zip codes: 75016 and 75116. The 16th is mostly devoid of visitor attractions which may be partly the reason it is also the most elite coveted area for the upper class Parisians.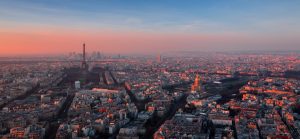 2.With 302 stations, the Paris Métro is the 4th largest public transport system in the world. Of that, Châtelet – Les Halles, with five Métro lines, three RER commuter rail and platforms up to 800 m apart, is one of the world's largest metro stations.
3.In the 10th arrondissement there is an old Haussmanian building that is actually fake. In reality, it hides a ventilation system for the RER.
4.There are ten Statues of Liberty in France, five of which are in Paris.
There are 1,784 bakeries in Paris.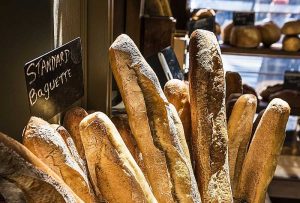 5.Famous French Writer, Guy de Maupassant hated the Eiffel Tower with a passion! but yet, he ate lunch at the foot of it every day. Why? Because according to him, this was the only place in all of Paris where he could enjoy his lunch without having to look at her!
6.In 1999 Eiffel Tower swayed 13 cm during a storm which blew at 240 km/h. But Gustave Eiffel, engineering genius that he was, designed the tower specifically to be able to withstand this kind of extreme weather.
7. The Louvre Pyramid, which serves as the main entrance for the beautiful former kings palace, turned museum in 1989. The reason being the original entrances could no longer accommodate the massive influx of visitors coming each year.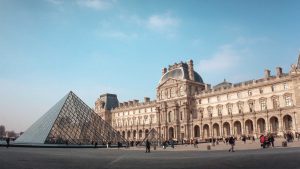 8.Gustav Eiffel Had an apartment at the summit of the Eiffel Tower. In the early days of the Tower being open to the public, the elevators were not fully operational, so he used to take the stairs all the way up. That's 1,750 steps!
To learn some more exciting things about Paris take a guided tour with one of our expert guides here at Paris Tour1!