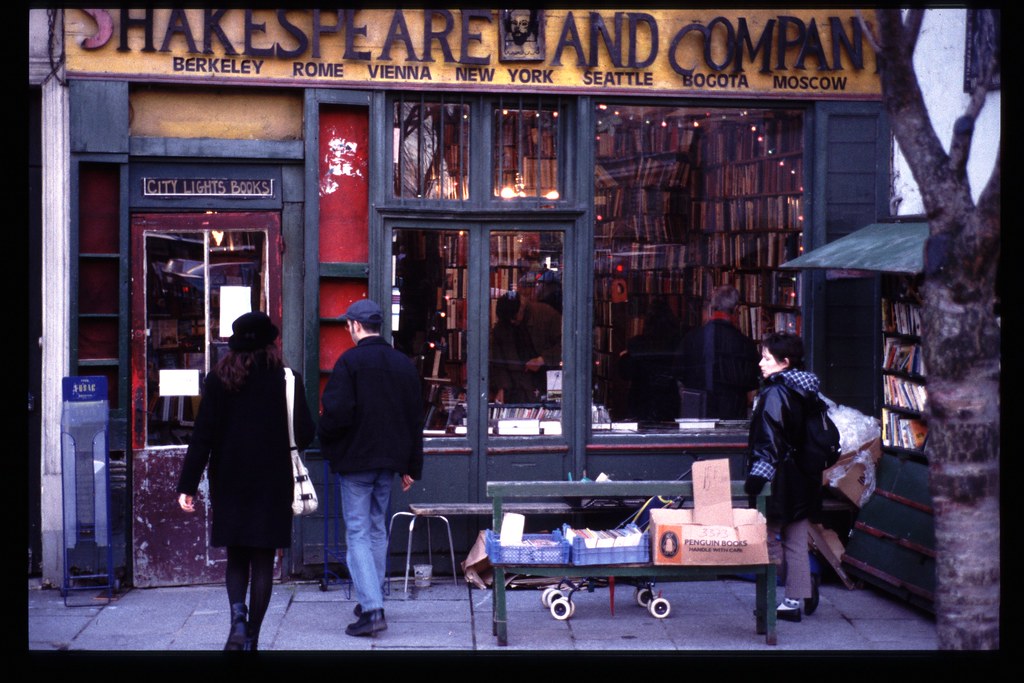 When it's raining out in Paris, never fear! There is plenty of calm, historic book shopping to do and here is a list of the very best:
Shakespeare & Co.
In addition to being a great collection of English books, this iconic bookstore has its own café next-door and groups of tourists outside taking pictures in front at all times. This is one of the most magical and unique historic buildings, with the feeling of hidden compartments everywhere. It encourages readers, as well as writers, with a program that actually houses up-and-coming young writers upstairs temporarily!
The Palais de Tokyo Bookstore
Palais de Tokyo is one of the best art museums in Paris, with an ever-changing space supporting contemporary artists from all over the world. The super well-lit, 5,000 sq. foot library offers a wide range of books in art and fashion, along with great souvenirs.
L'Eau et Les Rêves
Bookstore on a barge dock on the Seine? Talk about magical. This space houses children's books and a huge collection dedicated to sailing and travel. It's an experience and there's even a café on board.
The Delamain
This bookstore was founded in 1700 by the Delamain family and, since then, moved locations to 155 rue Saint-Honoré. Being the oldest bookstore in Paris, there is a collection of over 5,000 pieces of literature and famous, iconic figures that have graced its halls, including John Cocteau and François Mitterand.
Libraire du Passage
This bookstore is hidden in the Passage Jouffroy, among the classic French boutiques. This book collection attracts rare book hunters and students with its 30,000 titles in fine art. It's an extremely fascinating experience being in the vintage, wood-paneled space.
Thanks so much for reading!