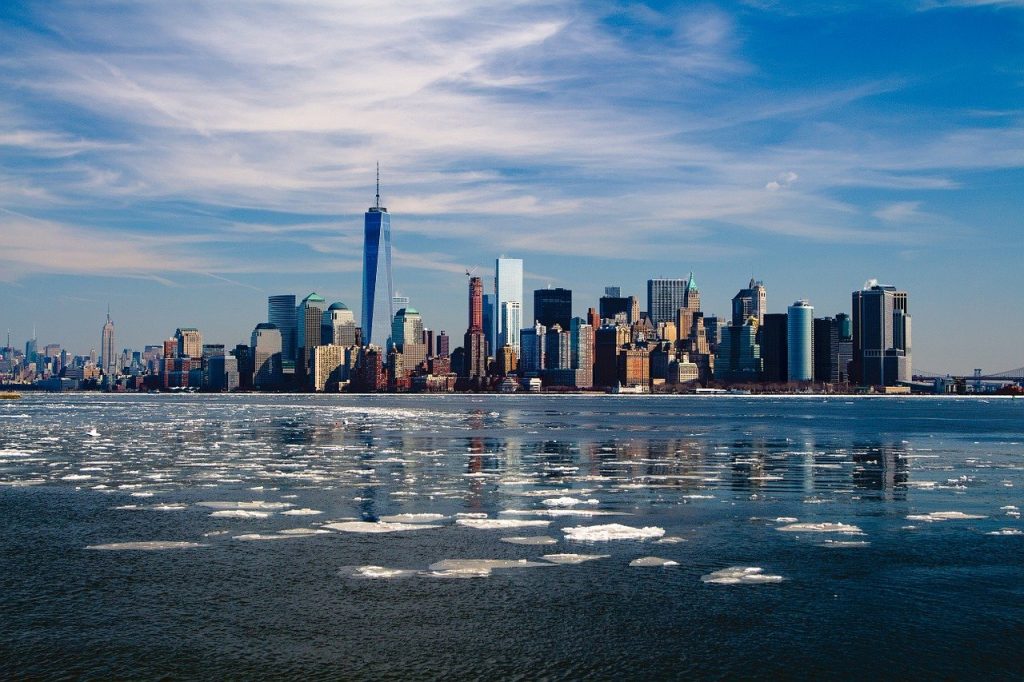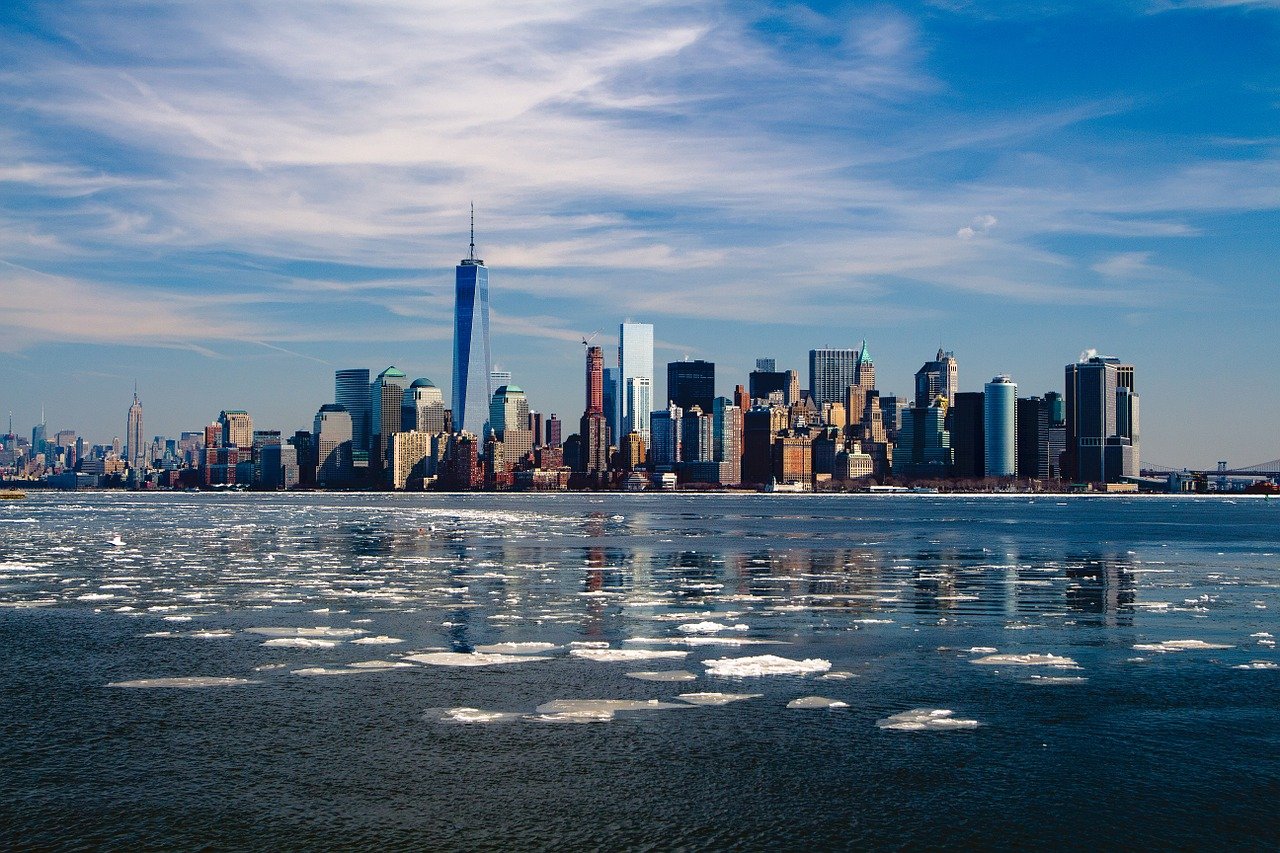 So you got your bags packed and your New York City Sightseeing Pass in hand. Finally, you've made it to the big city. Now the question is, where to begin?
With so many things included in the Sightseeing Pass, it's difficult to know what to choose and the best way to take advantage of everything it has to offer. But don't get overwhelmed! If you're ready to hit the ground running, you can use the pass to explore so much of the city in only a few days.
One of the biggest perks of the Sightseeing Pass is the access to free guided walking tours. It's an amazing opportunity to experience the city through the eyes of an actual New Yorker. And the best way to maximize the number of tours you get to do is to follow this itinerary.
I've been an NYC tour guide for almost six years now, and I believe this is the best plan for two perfect days with the Sightseeing Pass.
Day 1: Famous NYC Neighborhoods
Your first day will be spent getting to know some of the most popular and exciting neighborhoods in NYC. As you explore, you'll realize just how different these areas are from one another. Each has unique history, sites, and stories to go along with it.
Guide tip: This day is pretty packed, so if you have the time, I recommend splitting it over a couple days to ensure you can get to each tour on time. Plus, it's always nice to take a slower pace while on vacation!
9-11 AM: Lower Manhattan Walking Tour
Our Lower Manhattan tour is a great way to start your trip. You'll see so many historic monuments and check quite a few places off your "must-do" list at the same time.
You'll start off at The New York Stock Exchange and spend the first half of the tour exploring Wall Street and lower Broadway, including the Charging Bull. From there, follow your guide north towards the 9/11 Memorial & Museum, in the new World Trade Center.
In just two hours, you'll learn about the most significant events in NYC history — from the creation of the stock exchange to the terrorist attacks on September 11th.
Getting to the next tour is super easy! And you have plenty of time. You can hail a taxi pretty much anywhere. Just tell the driver you're going to Sixth Avenue & Spring Street. If you choose to save some cash and take the subway, there are a few options:
E train: From the World Trade Center stop, uptown to Spring Street.
R train: From Cortlandt Street, uptown to Prince Street. It's about a 5-minute walk west from the station to the meeting point for the tour.
1 train: From Rector Street or WTC Cortlandt Street, uptown to Houston Street, then about a 7-minute walk east.
12-2 PM: SoHo, Little Italy, Chinatown Tour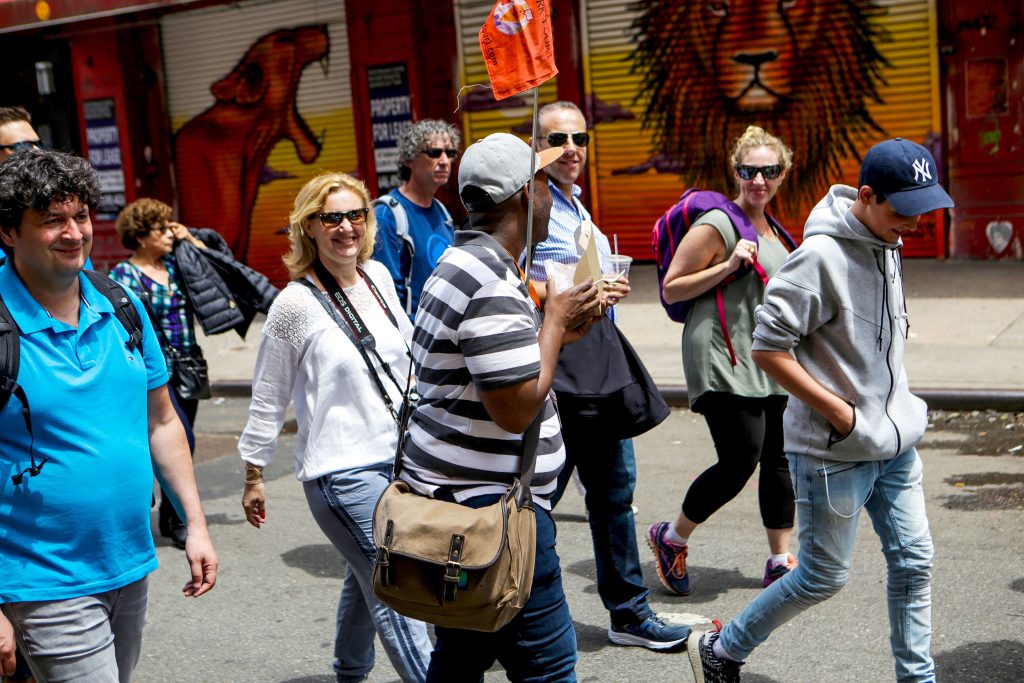 The beauty of this tour of SoHo, Little Italy, and Chinatown is how much you see! We cover three of New York's most exciting neighborhoods, and you'll get a feel for where the locals like to spend their free time.
SoHo is a shopper's paradise. You'll see every block lined with window-front shops. While you're there, you'll also learn about its industrial history and admire the various cast-iron buildings.
Little Italy may be small, but its pride runs deep. Discover the history of Italian immigrants in New York City and try one of the best cannolis you'll ever have in your life! You can never leave this neighborhood on an empty stomach.
While Chinatown can seem chaotic due to the high amount of traffic (both cars and people), it's one of the most fun neighborhoods to walk around. Your guide will share with you its journey from a micro-neighborhood to what it is today — the largest Chinatown in the United States. On the way, you'll get local recommendations to the best places for dumplings, dim sum, and more.
Once you wrap up in Chinatown, the quickest and easiest way to Hudson Yards is probably catching a cab. But if you want to save money, or get some practice riding the train, you can take the Q, N, R or W trains from Canal Street uptown to Times Square. From there, you'll transfer to the 7 train, which drops you right at 34th Street for Hudson Yards. Just be warned — if you do decide to take the subway, there is a chance you might be a couple of minutes late to the tour, and we recommend getting there 15 minutes early.
2:30-4 PM: Hudson Yards Tour With Optional Edge Upgrade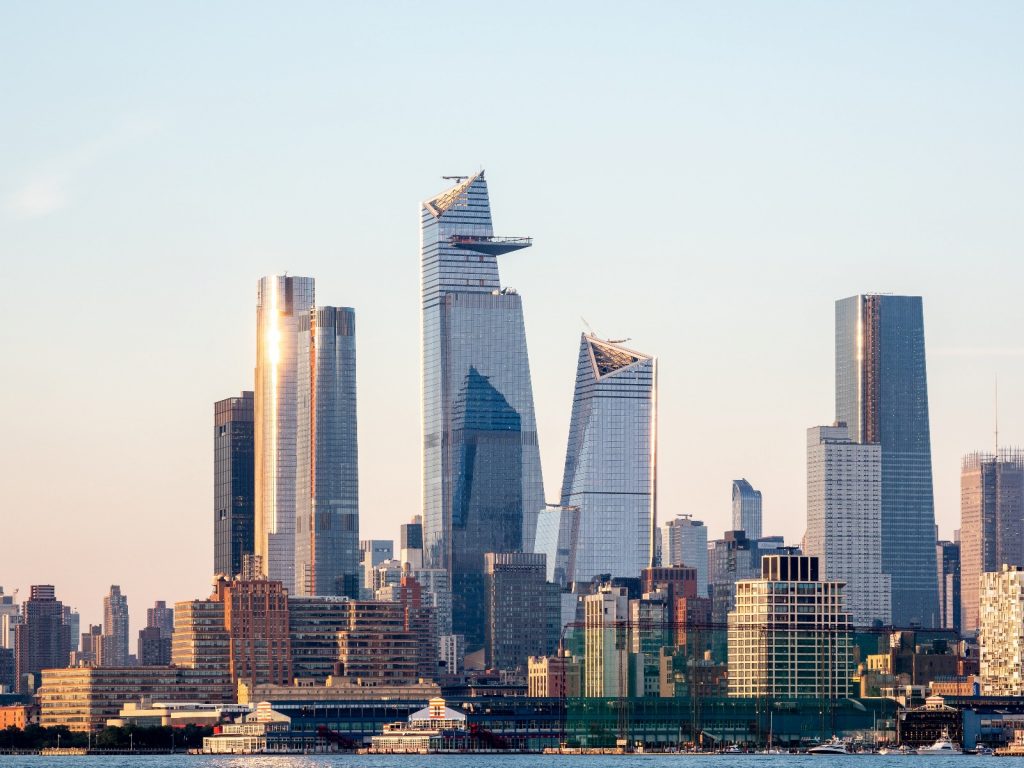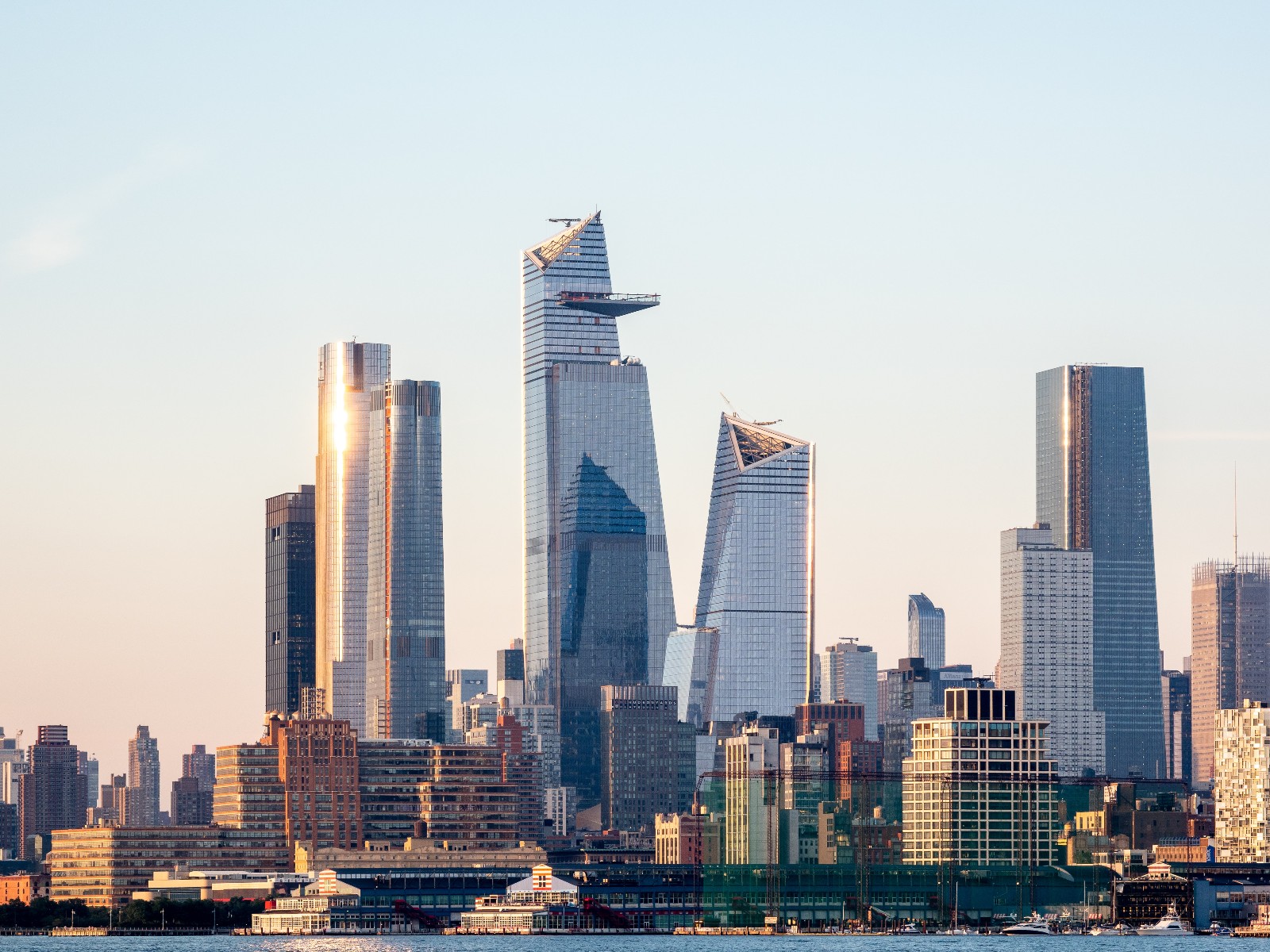 The Hudson Yards Tour brings you up-close and personal with the city's newest and hottest attraction. What you see has only been built up in the past 7-8 years. The Hudson Yards neighborhood itself is like a city within a city — ​​the most expensive private real estate development in American history.
Your tour will take you through the Hudson Yards shops and restaurants, along the Northern edge of the High Line and outside the Vessel sculpture. You can also choose to upgrade the tour to include a timed entry ticket for Edge — an outdoor skydeck located on the 100th floor.
Along the way, you'll see the various new office towers and residential buildings that are under construction and hear about similar, crazy NYC real estate ventures. By the end, you'll come to realize just how rapidly the city can change and what sparks these transitions in the first place.
Who knows? The area may even look completely different in just another couple of years!
5-6:30 PM: Intrepid Museum
The Hudson Yards tour ends early enough that you still have time for one more activity!
If you're interested in ships or wartime history, then head to the Intrepid Museum. Almost the entire collection is onboard the USS Intrepid — an old WW2 aircraft carrier that was decommissioned in 1974. Admission is included with the Sightseeing Pass and gives you access to their entire collection of museum ships plus American military and maritime history artifacts.
Day 2: Arts and Culture Exploration
Your second day will be spent immersing yourself in the more artistic and local side of New York.
These tours will take you through neighborhoods that city dwellers often visit for a good time or for fun activities. By the end, you'll know NYC on a whole different level.
9:30-11:30 AM: The High Line and Chelsea Tour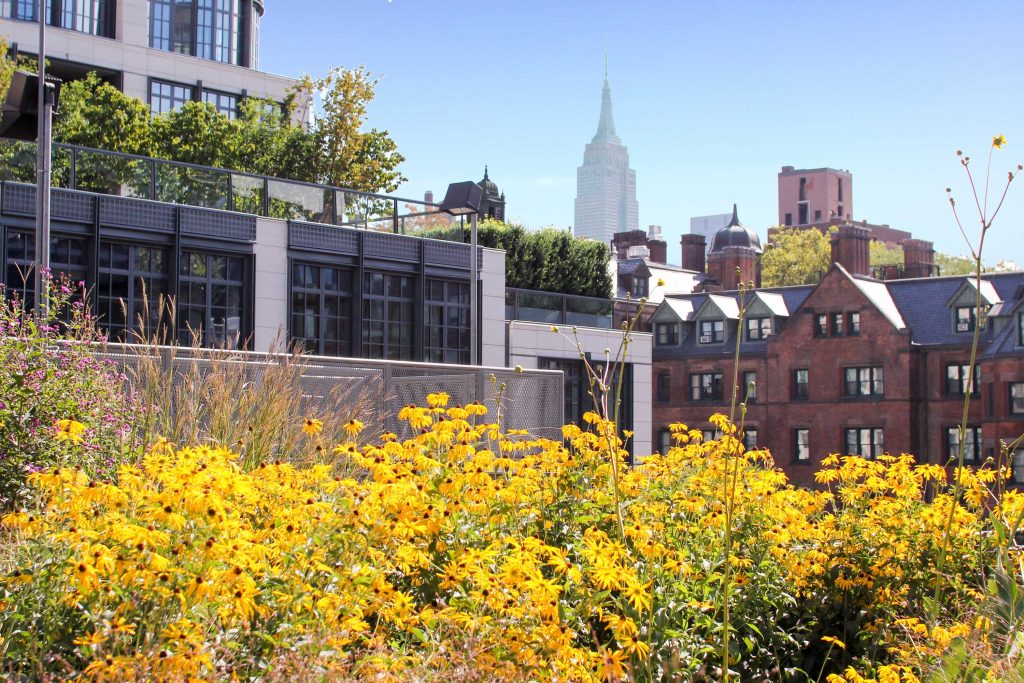 Your morning will begin at my personal favorite place in New York — the High Line.
This High Line and Chelsea walking tour will take you through the neighborhoods of Chelsea and the Meatpacking District, lead you along a scenic elevated park and include a stop at Chelsea Market along the way.
These neighborhoods are a classic example of how time, money, and influence can completely flip an area around. As you walk around, you can literally see the change around you as dozens of construction projects are underway.
But you'll forget about all that hustle and bustle as you stroll through the lush greenery of the High Line. Once an industrial railroad for meat and produce, you can actually see the history below you as you follow the original train tracks weaving alongside the walkway.
Plus, you'll get unbeatable views of the city and the Hudson River. It's the perfect place to start your day!
12-1 PM: Lunch
Now is the time to chow down and fuel up before you head to the next tour. Luckily, the High Line tour ends right near a ton of cool places to eat.
Here are two of my favorites:
Chelsea Market — You'll get to see the inside of the market on your tour, so use that time to scope out the food and think about where you might want to come back to when it's over. There are dozens of options, so you really can't go wrong — seafood, tacos, sandwiches, ramen — I could go on forever. Just keep in mind there's limited seating in the building.
Coppelia — If you're looking for more of a sit-down restaurant vibe, Coppelia is a nearby 24/7 Cuban diner. The inside is comfortable and colorful, with antique fans, a soda fountain, booth seating and counter service. In typical diner fashion they offer breakfast all day long, along with a full menu of Latin comfort food. Give their homemade ice cream a try!
1:30-3:30 PM: Greenwich Village Walking Tour
From wherever you choose to eat lunch, the easiest way to our Greenwich Village tour would probably be to take the A, C, or E trains at 14th Street downtown and get off at West 4th Street – Washington Square. The tour meets right across the street.
Your guide will give you an in-depth look at one of NYC's most unique and charming neighborhoods. Greenwich Village is home to such diverse sights as Washington Square Park, the Stonewall Inn, and the TV famous "Friends" apartment building.
The history of the area tells the story of music legends Bob Dylan and Jimi Hendrix. You can also sip from the oldest espresso machine in NYC at Cafe Reggio and stand in the footsteps of those who fought in the Gay Liberation Movement.
But don't get too consumed by "the village!" Once the tour is over, catch a taxi or hop on the 1 train at Christopher St/Sheridan Sq and take it uptown to Times Square – 42nd Street for your final tour of the day.
4-5:45 PM: Broadway and Times Square Tour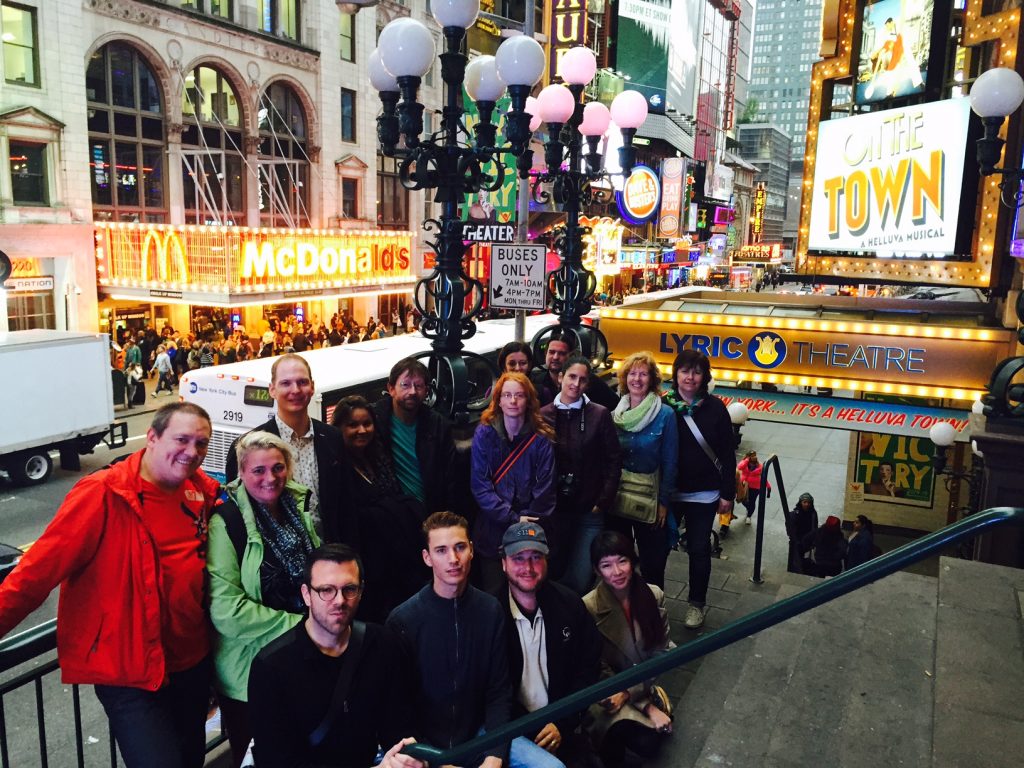 Nothing says New York City quite like Broadway, and bustling Times Square is a must-see. For better or worse, the energy there is unlike any place else in the city.
The Broadway and Times Square Tour is your "all-access pass" to the bright lights of Broadway, with a theater professional sharing all the best insider tips, stories, and even superstitions! Each theater has its own personal history — and many humorous scandals along with it.
You'll see the famous New Years Eve ball and the statue of theater pioneer George M. Cohen. Being in Times Square can be intimidating, but with your expert guide at the helm, you'll feel right at ease.
By the end of the tour, I'm sure you'll have had your fair share of walking for the day. So that means it's time to find a delicious restaurant to relax and fill your belly.
6:30-7:30 PM: Dinner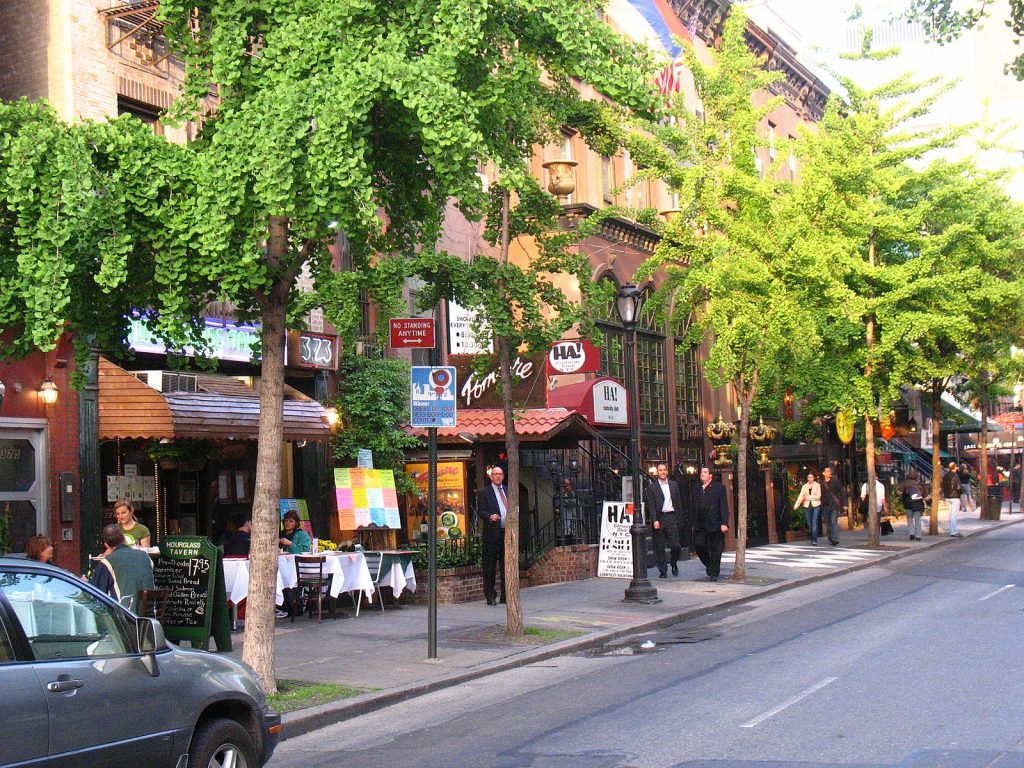 After you wrap up your Broadway and Times Square tour, how about checking out one of these locations for dinner? You'll finish the day on a high (and delicious) note.
Hell's Kitchen — While Hell's Kitchen is a neighborhood rather than a restaurant, there's a specific block (46th Street between 8th and 9th avenues) that is filled end- to end with different eateries. It's known as Restaurant Row, and it's a great place to go if you're unsure of what you want but are interested in looking around for options.
Bond 45 — Bond 45 is a family-style Italian restaurant known for its larger portions and a famous antipasto bar. The menu is quite expansive, so you can get pretty much any Italian-style cuisine you can think of: steak, seafood, pasta, etc. Just be sure to come with a group or come hungry, because one order can feed at least 2-3 people!
Anejo — Anejo is a great option if you're interested in delicious Mexican food and upscale drinks. They have a diverse selection of tequila and mezcal, along with a mouthwatering menu featuring various small plates. The ambiance is fun and friendly, a great place to relax after a long day.
Beyond the Sightseeing Pass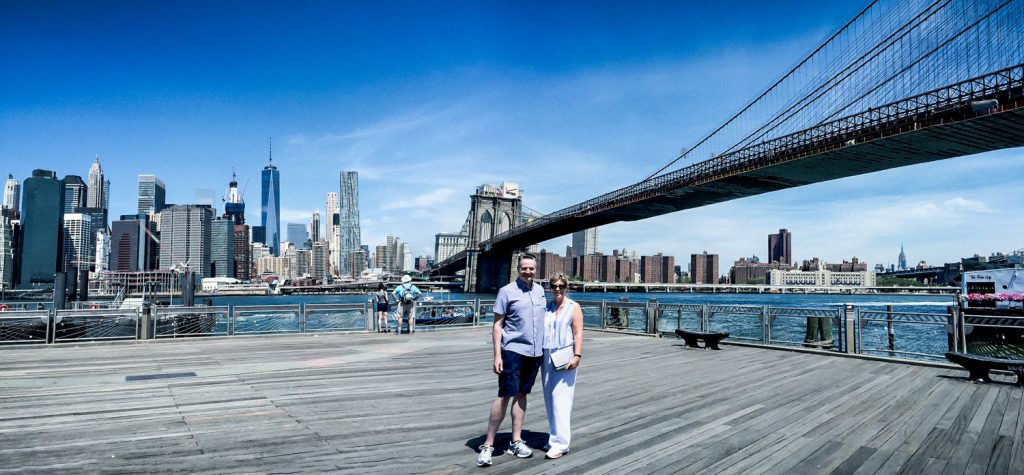 Now that you know exactly how to spend your first two days in New York with your Sightseeing Pass, consider joining some other neighborhood tours. Get to know some of the places outside Manhattan or venture out into New York Harbor to visit the Statue of Liberty and Ellis Island! While these might not be included with your pass, they're a great opportunity to continue your exploration of our incredible city with a local guide by your side.
Ready to book your tours with your pass? Visit our Sightseeing Pass page.
We can't wait to welcome you to New York!