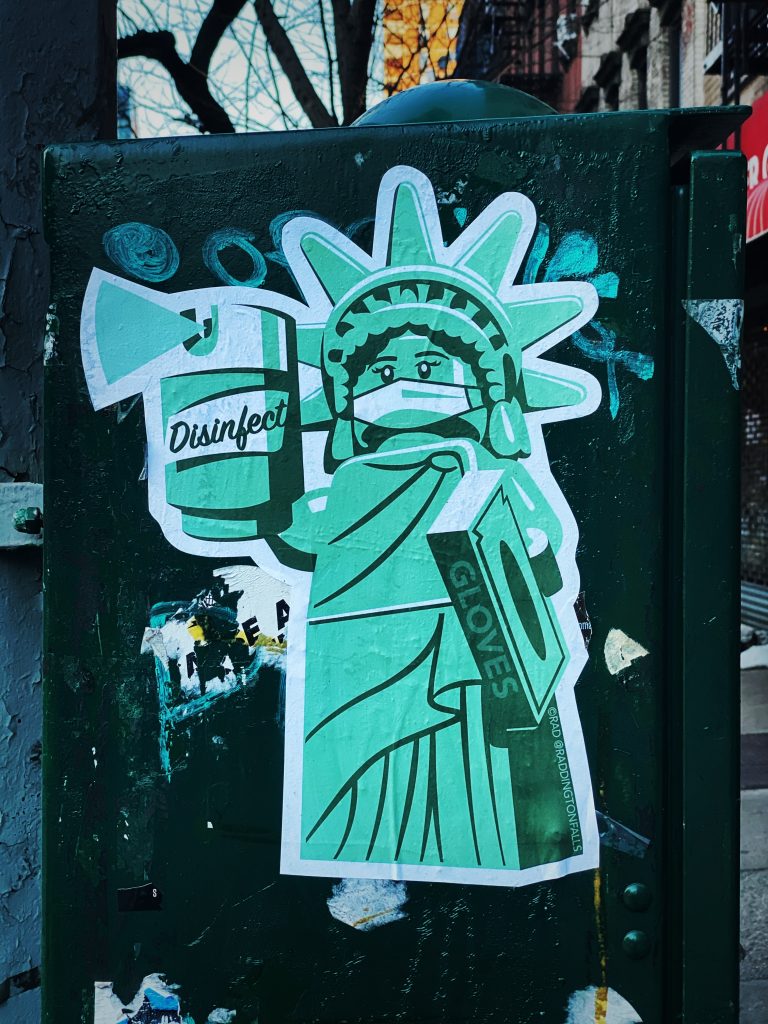 This year has been scary and unpredictable for everyone. Even now, as things are slowly heading back toward normalcy, you might still be hesitant and nervous to spend time around other people. So what could possibly motivate you to book a guided tour?
Ultimately, decisions affecting your safety and health are very personal. If you're interested in taking a guided tour or wondering what to expect and the pros and cons, this guide will help prepare you. I'll also share some top trends we're seeing as a tour company (and I'm seeing as a guide) during the pandemic.
So here it is — your guide to guided tours during COVID-19.
What a guided tour is like right now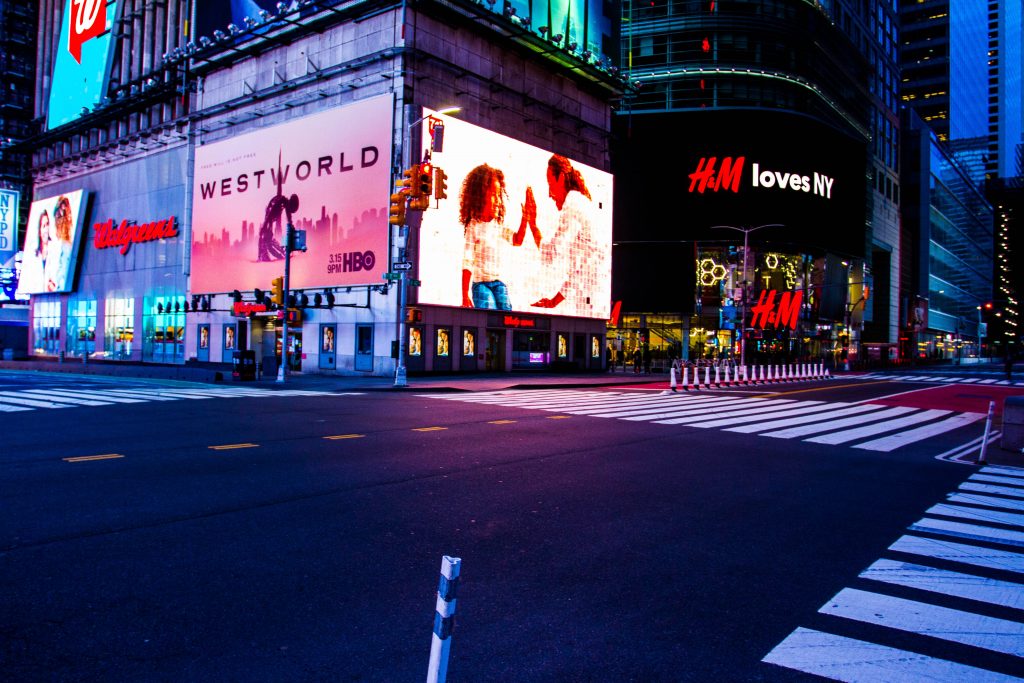 Like almost everything else in the world, the experience of taking a guided tour has changed drastically over the last year.
There are extra safety regulations to follow to protect tour participants. Booking policies, group sizes, and expectations of the guide and guests are all different as well. If you're wondering what it's like to take a tour nowadays, I'm here to tell you.
Safety always the top priority
Above all else, we want you to enjoy the tour while also feeling like your wellbeing is protected. On our tour — and many tours we've seen around the world — masks and social distancing are required. Hand sanitizer is provided and strongly encouraged.
Most importantly, there's a constant line of communication between the guests, company, and tour guide.
Here are a few of the safety precautions we've put in place. You'll find similar ones with most reputable tour companies.
Both tour guides and guests take a health check questionnaire before the tour to see if they've had symptoms or been in contact with anyone known to have the virus.
All guides complete COVID-19 training before giving tours and follow up with a safety check after the tour.
Guides help guests maintain 6 feet of distance from other people.
As mentioned above, masks are required for everyone.
We also follow quarantine requirements from local authorities where we operate and ask our guests to do the same. These vary from city to city, state to state, and country to country. For example, in New York state, the current guidelines are as follows:
Travelers must obtain a COVID test within three days of departure, prior to arrival in New York.
Once they arrive in New York, the traveler must quarantine for three days.
On the fourth day of their quarantine, the traveler must obtain another COVID test.
Only if both tests come back negative can the traveler exit quarantine, once they receive the second negative diagnostic test.
Flexible cancellation policy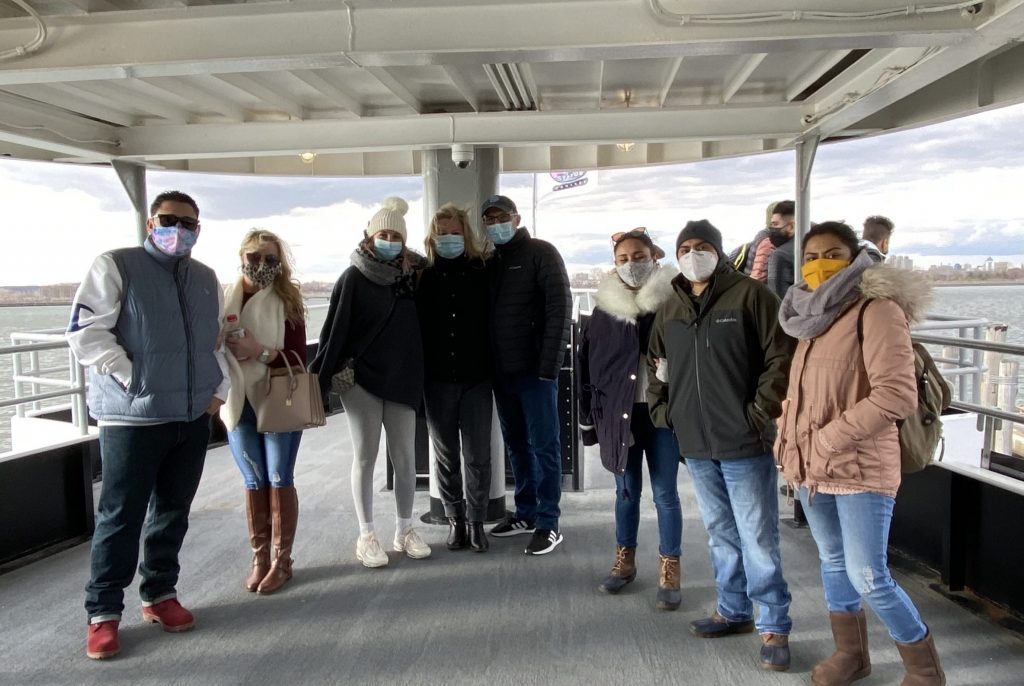 Things aren't as certain these days. Travel restrictions change, case numbers rise and fall — you can't be certain how you personally will feel from one week to the next.
You'll see cancellation policies that reflect that uncertainty. Major travel brands, from Delta to Hyatt, have relaxed their cancellation policies, allowing for refunds or rescheduling without extra fees. Tour companies are doing the same.
Our policy: We offer a 100% money-back guarantee if you give notice at least 24 hours prior to the start time of the tour. You can also reschedule to another date, without extra fees, for any reason, even if it's just that you missed your tour.
COVID-19 health guidelines
As a traveler, you should always be aware of safety considerations when you're visiting a new place. If you're a local taking the opportunity to enjoy a staycation in your city, the same applies. We encourage guests to do their research to understand proper health protocols during the pandemic.
We follow the World Tour Tourism Travel Council and local health guidelines for all our tours. Here are a few general safety guidelines to keep in mind:
Wash and sanitize your hands frequently.
Don't touch your face, especially eyes or mouth.
Wear a mask during your tour and anytime you're interacting with others.
Stay home if you're feeling sick.
Respect local quarantine requirements if you're visiting from out of town.
Maintain at least 6 feet of distance from others.
The CDC calls these everyday preventive actions, and we think they're smart for anyone to follow — on a tour or anywhere you may be going.
COVID-19 tour trend: Smaller groups
While a typical tour group size could range from 15-25 people (and some companies have tours of 50 or more), we've limited our tours to only 10 guests at most per guide. This limits the amount of contact made by each guest and also makes social distancing a lot easier.
Guide insight: On top of smaller groups, I've found that most people are traveling within their pods. In general, that means each party usually only has 2-4 people. In fact, it might just be your group on the tour, a surprise treat our guests always love.
Fewer tourists and more space
Overall, the city is pretty empty. Areas like Times Square and the Charging Bull that used to be packed to the brim are almost ghost towns. While it does make me a little sad to see, it's the ideal time to explore these famous sites and learn more about them.
And that's especially true if you're a local! You might not be able to go on vacation, but this is the perfect way to get out of the house (safely) and discover your city. If you live in NYC, one of the top tourism capitals of the world, you finally have a reason to see its best sights without a ton of people in your pics.
The same holds true for other global cities, from Paris to San Francisco.
Tips for staying safe during a tour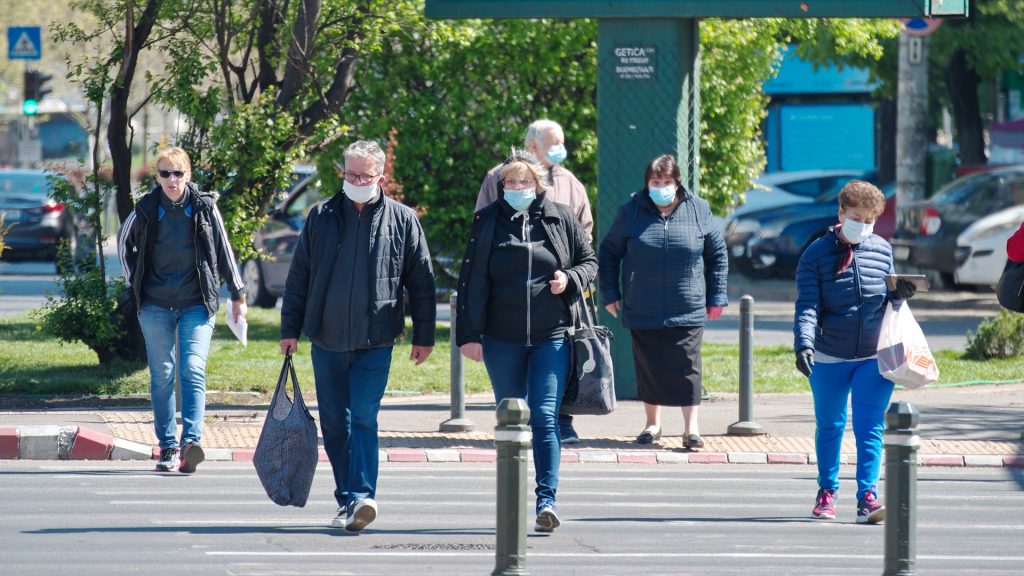 If you're planning on booking a guided tour or have one coming up, here's some key guidelines to follow to make sure you're staying as safe as possible:
Always wear a mask.
Believe me, I know it can be annoying. But wearing a mask is a necessity for your health and, if you're on one of our tours, a requirement. If you must, must, must remove your mask briefly for some reason, my advice would be to step far away from the guide and tour group until you're ready to place your mask back on.
Keep socially distant from others.
You know the drill: 6 feet apart. It can be a bit tricky on the tighter sidewalks in some of our cities, but your guide will be able to help.
This rule is especially important when you stop somewhere to talk. You might be tempted to bunch together. I know I even catch myself wanting to tell people to scooch in (a habit from pre-COVID days to avoid getting in the way of locals.) But resist that temptation and keep the space. The guide will make sure everyone hears the whole tour so you're not missing out.
Bring hand sanitizer.
This is a tip you should use beyond just tours. When you're out and about in the city, open bathrooms are few and far between. This is just one of many results from the pandemic. So be prepared to stay clean and BYO hand sanitizer. Use it frequently, especially after you make physical contact with something or someone.
If you run out or forget, no worries. Our guides carry hand sanitizer with them at all times and will be happy to provide you some during the tour.
Wash hands before and after your tour.
Your guide often has recommendations on where to eat after your tour. But remember to stop by the restroom first to wash up.
It's also a good idea to wash your hand thoroughly before the tour to decrease the spread of germs as much as possible.
Opt for outdoor activities.
If you're tired of being cooped up in your house, getting outside could be the ticket. Guided tours held outdoors, often called walking tours, are a great way to go.
This type of tour is our specialty because it's how we got started — walking tours of SoHo in NYC and Montmartre in Paris, but the biking and kayaking tours are other options. During COVID, these are a better choice than enclosed bus tours so people have plenty of open air and room for social distancing.
Taking a tour during COVID? Here's how to prepare.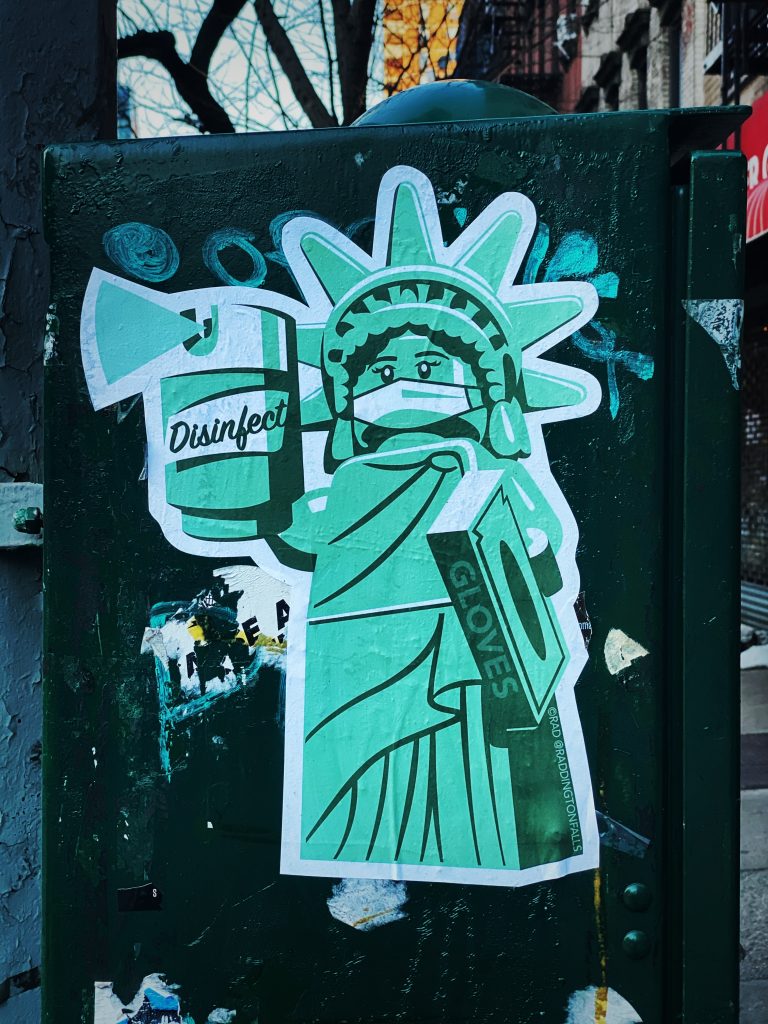 These are all the things you should do before you go on your guided tour to make sure you are prepared as possible when it comes time for your tour.
Follow the health and safety guidelines.
We already talked about this, so I won't rehash everyone, but I do have a few tips.
When it comes to your mask, bring one you're comfortable wearing for the full length of your tour. If it's hotter outside, pick a mask that is cool enough and doesn't add too much extra heat to your face.
I also recommend "practicing" with your masks before the tour. Wear one around your house for a couple of hours. This will help you determine which of your masks works the best for long-term use.
Be flexible with tour changes.
Given the devastating effects that the pandemic has had on many businesses, there could be a stop or two that is different during the tour because a place closed down. It could also be because a space is too crowded for social distancing. Understand there's a chance that the tour may be slightly different than advertised and ask questions in advance if you have any concerns.
Appreciate the unexpected silver lining.
Not everything about touring during COVID is bad. In fact, being outdoors is one of the safer places to be. You're not sitting still at a restaurant but moving from place to place, which is even better.
Overall, here's what I've noticed as a tour guide in NYC:
A lot more locals. It's great to meet my fellow New Yorkers, and guests can make connections with others in the city, too. Plus, the few out-of-towners on the tour get another perspective on what it's like to live in the city.
Smaller groups. As I mentioned earlier, the tour groups tend to be a lot smaller and crowds tend to be lighter. This is a perk usually only associated with taking tours in the winter. Lighter crowds means you can see some of the city highlights quicker and easier. A smaller tour group means more intimate interactions with the tour guide and an opportunity to tailor the tour a bit more to your liking. You can ask more questions and sometimes even spend more time at stops you really love.
A sense of community. Even with all the regulations in place and so many rules to follow, it's been encouraging to see how people band together during this difficult time. Our guests have been obeying the rules, and we all have this common ground of struggle we've experienced, to some degree, during the pandemic. Ultimately, it brings us together. And it's been nice to make some new, happy memories during COVID.
My experience as a guide during COVID-19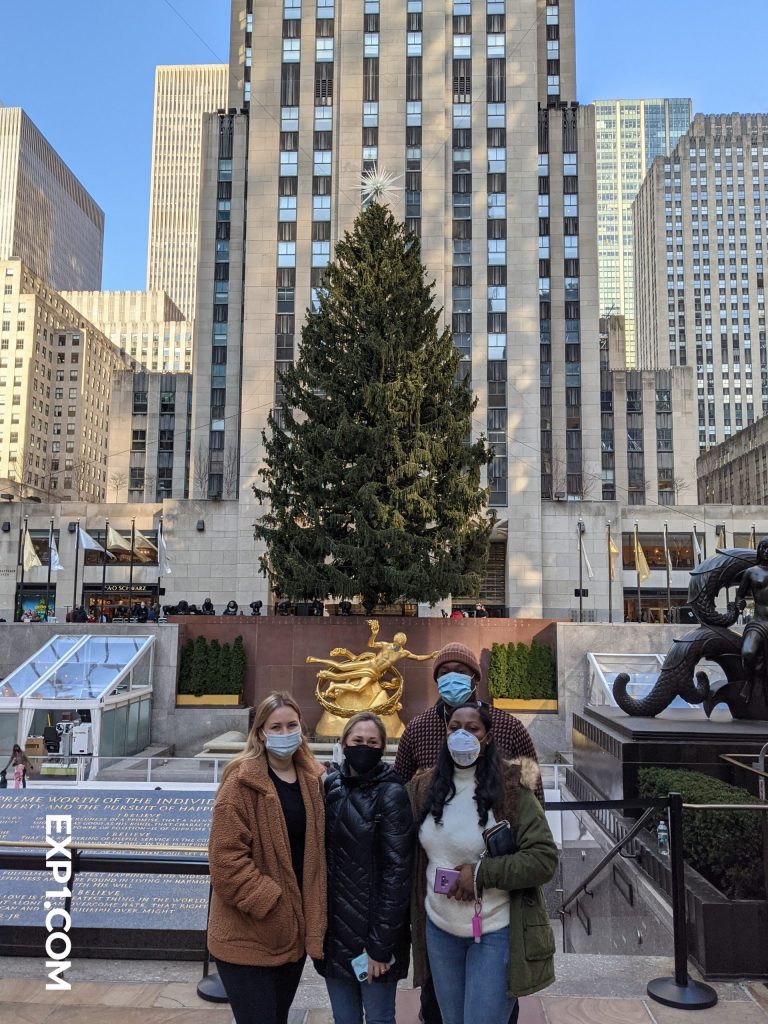 I started giving tours again back in August and, so far, the experience has been mostly positive. It's certainly a strange time to be working in the travel industry and nothing could have prepared us for what has happened this year. But I love my city and look forward to sharing that with other people.
That being said, I also know I am protected by the guidelines and flexibility of my company. None of the guides are punished for not wanting to give tours, and I feel comfortable opting out if I think my health might be at risk.
All my guests during COVID have been lovely — willing to listen and respect the rules while also being patient about changes to the tour. Most people I've met have been so tired of being cooped up in the house, they're just looking for something to do that's both fun and safe. So they're willing to do what you ask, especially when it's explained clearly prior to the tour.
And I've enjoyed going back to doing what I love most — showing people around this incredible city.
Socially distanced and safe guided tours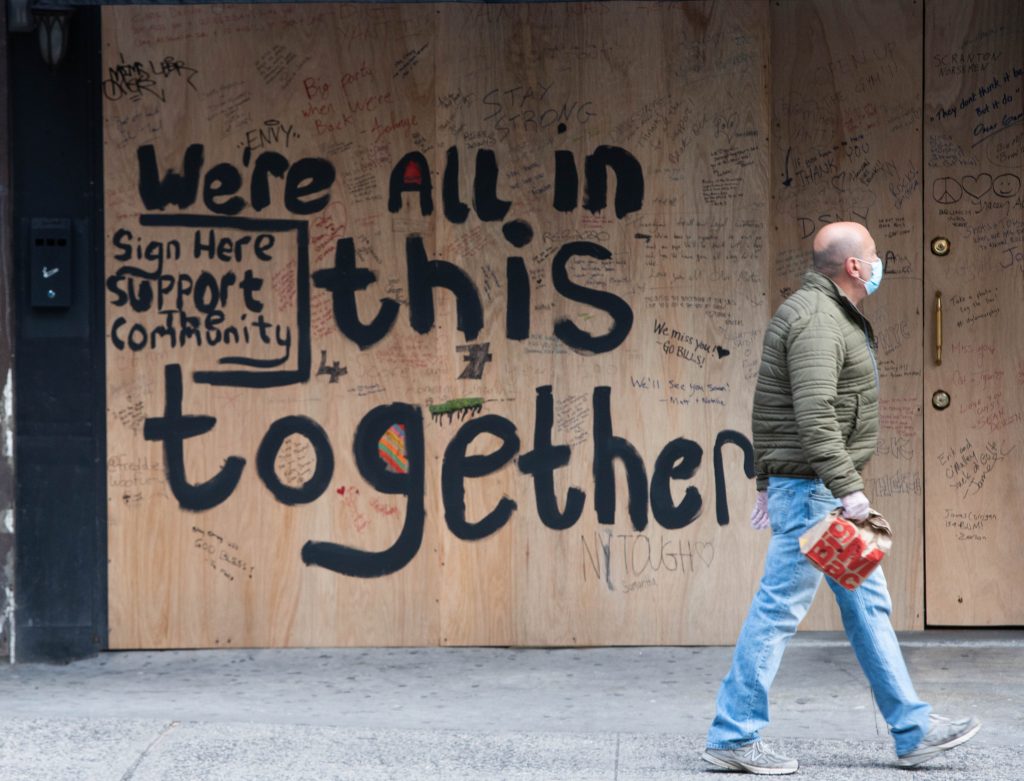 At the end of the day, you're the only person who can decide whether or not you feel safe enough to take a tour. Hopefully, some of the above information has helped in making that decision.
Truthfully, we're all living through something we've never experienced before. There's uncertainty all around, but we're in this together.
And now you know exactly what to expect and plan for if you decide to join us on a guided tour during COVID-19 in any of our cities:
When you're ready, we look forward to welcoming you.