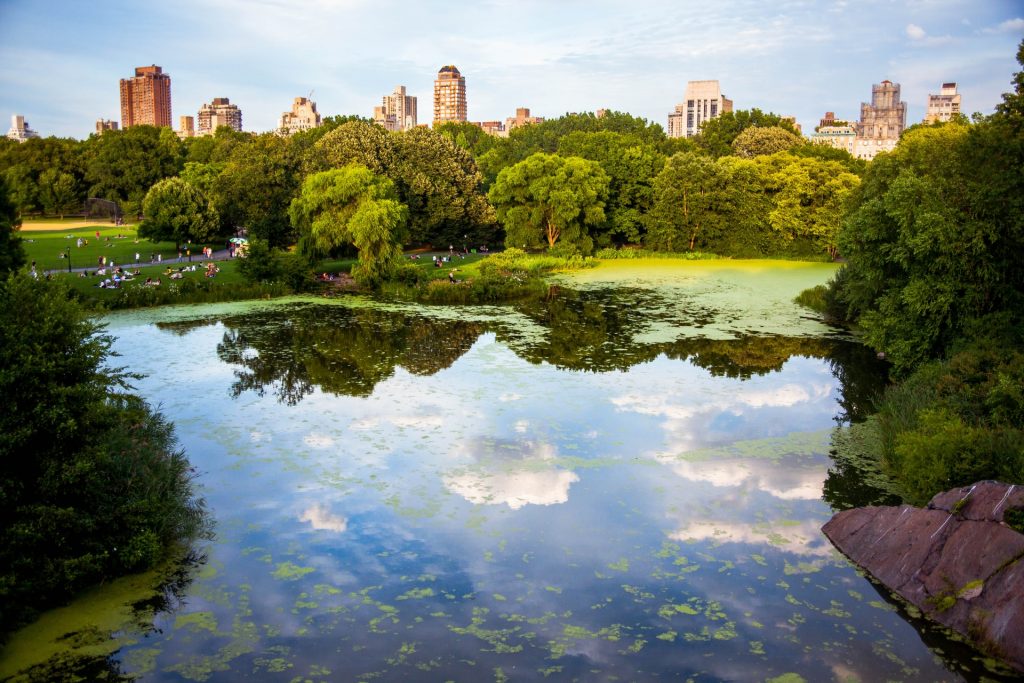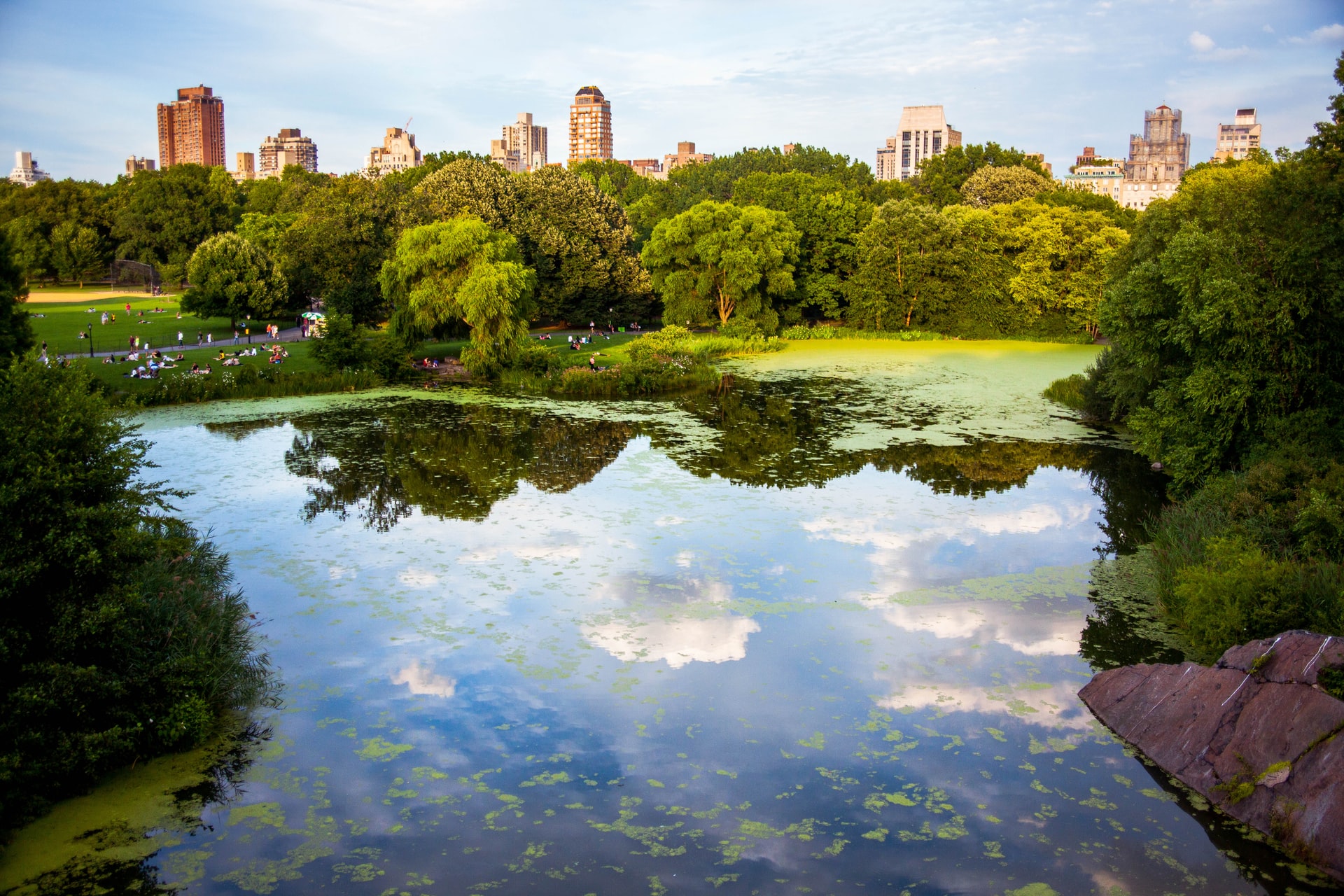 A green oasis in the middle of Manhattan, Central Park contains some of the most scenic spots in the Big Apple. But like other corners of the city, it holds its share of secrets as well.
Today, I want to share some secrets of Central Park — from the unusual sights to the weird history behind some of our favorite spots — all right here in New York City's backyard.
Bonus: Not big into reading? We got you. Here's a TikTok video by one of our NYC guides covering the top three hidden gems on this list. (See Part 2 of this video further down the page.)
1. Imagine Mosaic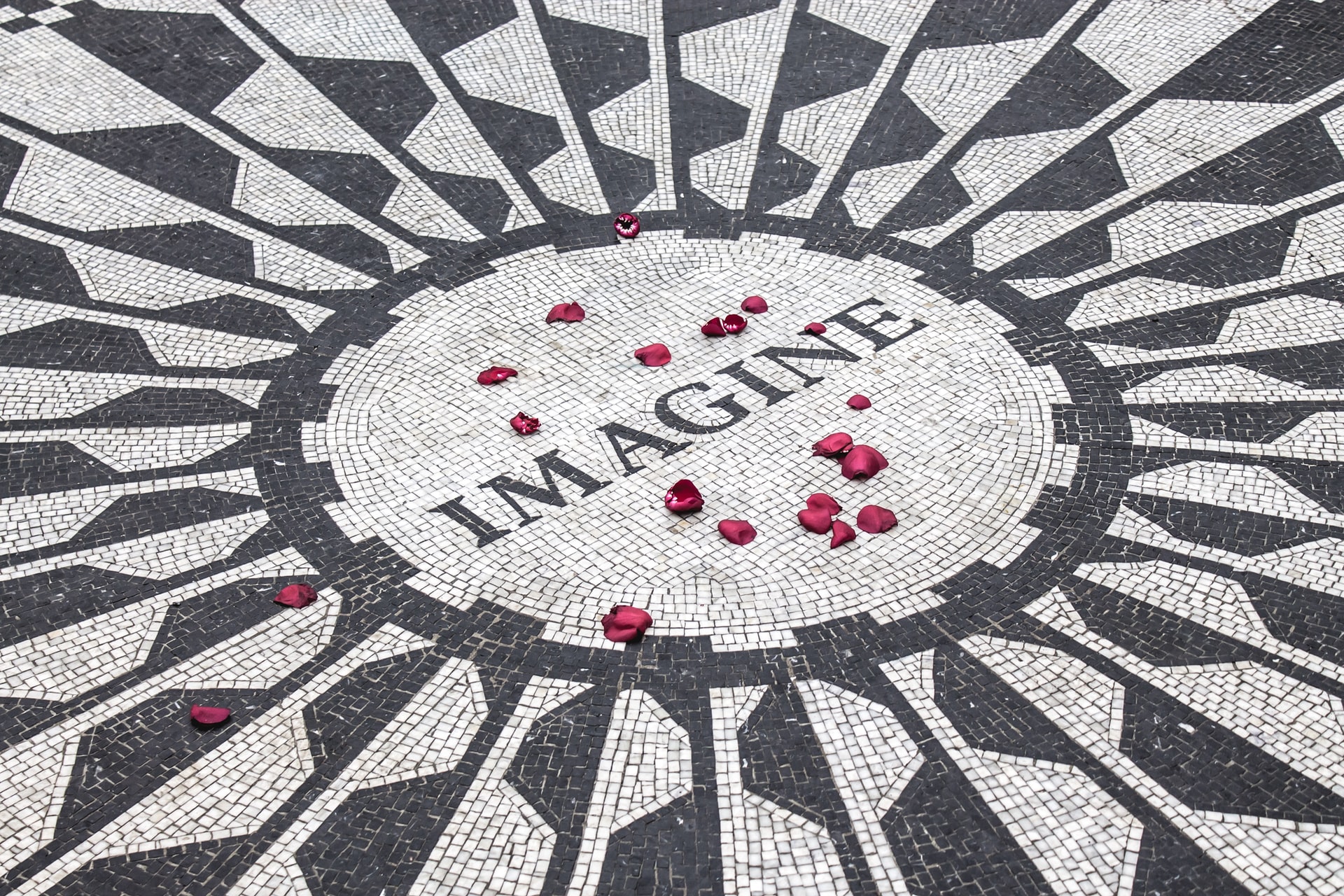 You might know about Strawberry Fields, one of the grassy lawns in Central Park, named for the Beatles song "Strawberry Fields Forever." But there's another connection to John Lennon's words here in Strawberry Fields. Look for the mosaic on the walkway with the word "IMAGINE" in the middle. That word is the title of Lennon's hit single of the same name.
Where to find it: The 72nd Street entrance
2. Ladies Pavilion
Originally built in 1871 to be a shelter for trolley cart passengers, the Ladies Pavilion is an ornamental gazebo overlooking the lake. It's not far from Strawberry Fields, so it's a great spot to visit next in Central Park.
It's scenic in its own right, with blue and gold detailing, but locals and tourists love it for the view of the NYC skyline.
I have a surprise to share with you about this pavilion below, so keep reading!
Where to find it: 75th and 76th streets
3. Rustic Overlook
This Central Park gazebo is completely different from the Ladies Pavilion mentioned above. In fact, it doesn't presume to call itself a gazebo at all. It's an overlook, or sometimes you might hear it called a shelter.
Whatever it is, it affords a beautiful view of the lake and the city skyline. The rustic architecture also reinforces the original plan for the park, designed in part as a "wild garden."
Where to find it: 75th Street
4. Belvedere Castle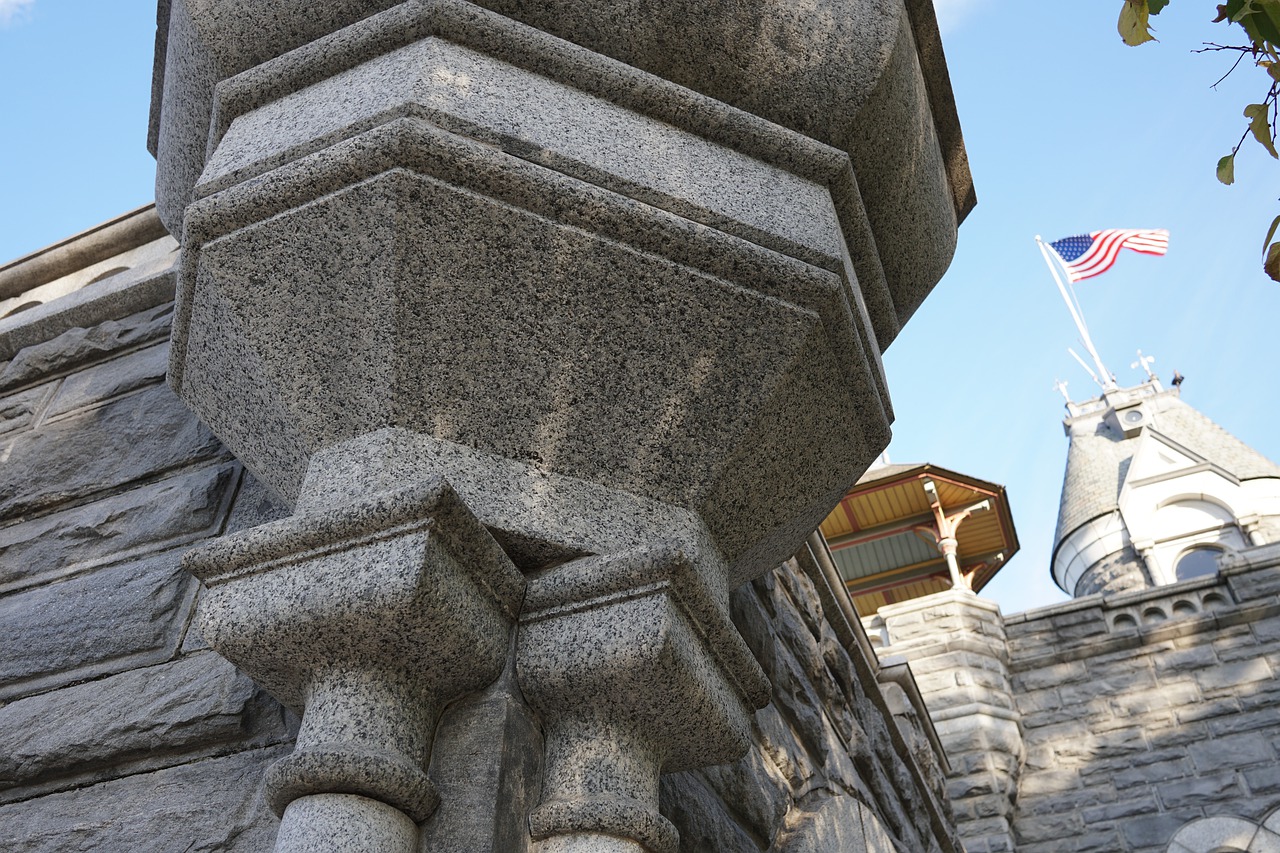 These next three spots are some of our favorite spots in Central Park.
Perhaps it's not a true hidden gem, given how large it is, but Belvedere Castle is an unusual site that, believe it or not, some tourists still don't know is here in Central Park.
And it's not just here for looks either. This giant folly in the shape of a castle boasts an observation platform that shows off stunning panoramas of the 55-acre Great Lawn and, of course, the skyline.
Where to find it: 79th Street
5. Oak Bridge
In case you haven't guessed, views are a big deal in Central Park. So much of the city is asphalt and skyscrapers. Central Park is where we can step back and admire the greenery contrasting with the modern metropolis that this city is.
The Oak Bridge at Central Park is another spot to pull out your camera and snap photos of the skyline. You can also get great views of Bank Rock Bay.
Where to find it: At the entrance to the Ramble
6. Delacorte Theater and Free Shakespearean Drama
This open-air theater isn't just a sightseeing spot for your Central Park bucket list. It's a place you can catch a free show. Visit during one of their incredible performances of a Shakespeare play, and you'll understand what makes this theater so beloved by New Yorkers.
Where to find it: In the middle of the park at 81st Street
7. Surprise! NYC Drinking Water in the Waterfalls
Now let's get to the surprising little-known facts and secrets of Central Park.
While many people know that Central Park was designed by the famed landscape architectural team of Fredrick Olmsted and Calvert Vaux, few know how far that design goes. Everything in the park was planned, down to the water flowing through its streams.
The five park waterfalls are all fed from the municipal water system through a 48-inch pipe at the Pool Grotto near 100th Street. It's pretty. It's pragmatic. It works!
8. A Former Ladies-Only Pond
Today, the Ladies Pavilion is a cute place to take photos or get married (or taking photos of getting married), but there used to be another attraction nearby. The Central Park Ladies Pavilion once overlooked a women-only skating rink.
When the park opened, steps were taken to keep male visitors from harassing women. Really. In 1929 alone, nearly 250 men were arrested for "annoying women" in just one section of the park.
To give female ice skaters a place to do their thing away from the sometimes-too-attentive eyes of the opposite sex, the park moved this charming gazebo to Ladies Pond, a female-exclusive frozen rink. Sadly, the rink fell into disrepair for many years, but fortunately the pavilion has been restored to its original grandeur.
9. British Cannon From the Revolutionary War
There's a cannon in Central Park. It's an antique from the Revolutionary War, used by the British. It's located at Fort Clinton, a former military fortification now part of Central Park
But that's not really the surprise here. What's a little more interesting is that it was loaded — with active gunpowder — for over 150 years.
That's right. In 2013, after nearly 20 years in storage, workers opened the breach to find it packed with a ball, wadding, and about a kilogram of gunpowder. Apparently, the canon had been loaded right before the ship it was on went down, so it had been waiting for a century and a half to take its shot.
They cleared out the gunpowder, so there's no chance of this thing going off in Central Park.
10. A Secret Christmas Tree Dedicated to Pets
This is a tried and true hidden gem. It's actually hidden in the park and can be tough to find.
There's a secret Christmas tree in Central Park that's dedicated to the pets we've loved and lost. A closely guarded secret, the Pet Tree moves to a new spot each year, and locals share the location by word-of-mouth with other grieving pet owners.
Every winter, a new tree is decked out with photos, ornaments, and chew toys. If you happen by this solemn spot for remembrance during the holiday season, you can pay your respects to friends long past, even leave a memento of your own, if you'd like.
It's just another reason to visit Central Park in winter.
Where to find it: Locations have varied and are shared by word-of-mouth, but the Ramble is a good place to check.
11. Central Park's Secret Lamppost Navigation System
Much of Central Park's beauty is due to its winding forest paths. But it's massive, and those unfamiliar with the area might worry about getting lost.
Never fear: There's a secret system in place to help with navigation. You might be surprised to hear this — even if you've lived in New York for a while — but every Central Park lamppost, or "luminaire," has a small metal plate with all the info you need to find your way. The plate has four numbers:
The first two refer to the nearest street.
The last two indicate east or west and evens or odds respectively.
More Secrets of Central Park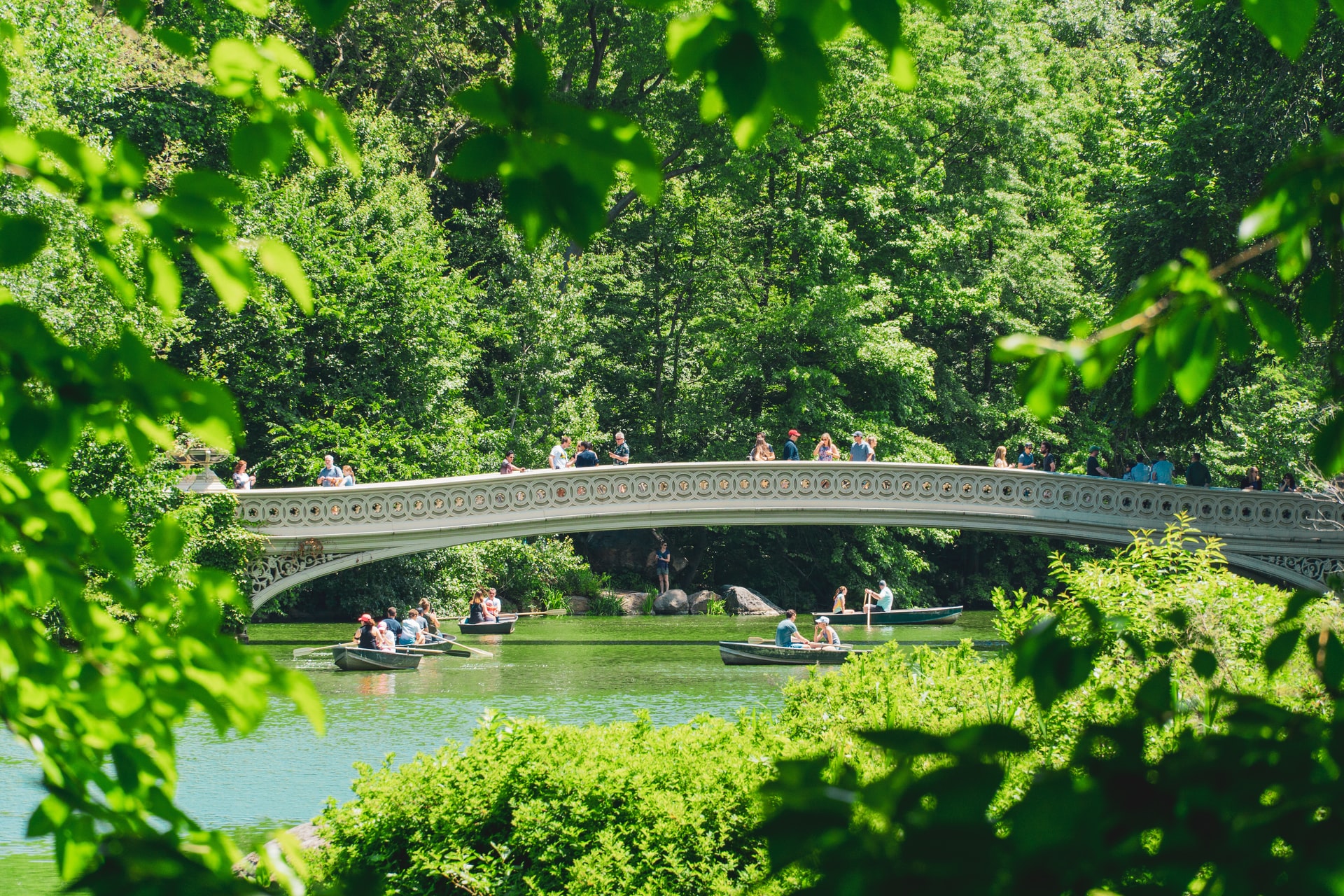 We couldn't give away every Central Park secret in this post. Visit New York City on one of our tours, and our guides will tell you all about the secrets of this city. They're locals who know the weird history, best photo ops, where to go for regional cuisine, and so much more. We can't wait to welcome you to our city.
Looking for more fun in New York's backyard? Check out our guide to the top 11 things to see and do in Central Park.