How to Navigate the Paris Metro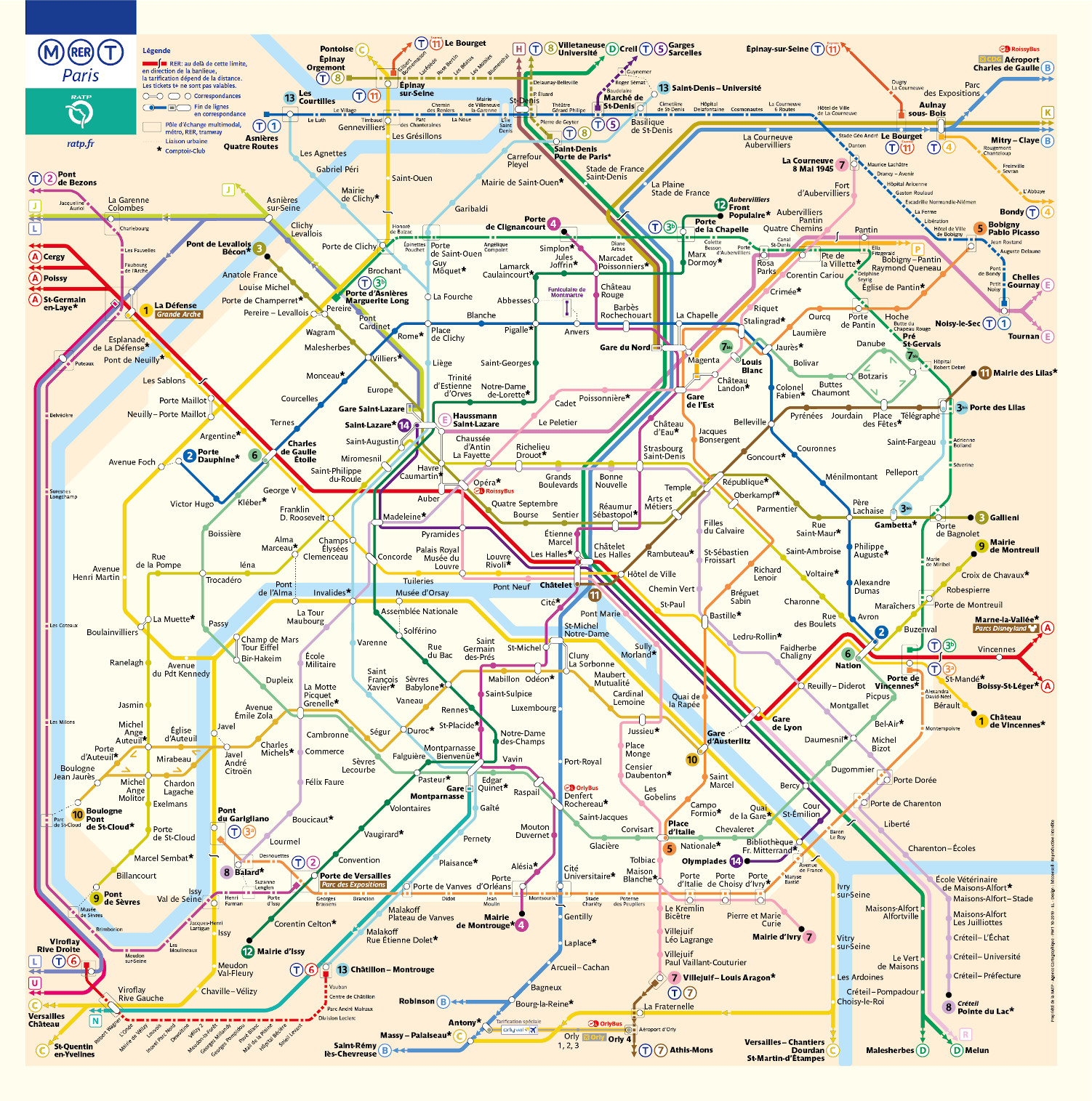 The Paris Metro can be really confusing at first, but I promise it's easy once you get used to it! In this article, I will break down the Paris metro for you and hopefully make your journeys clear.
There are 14 metro lines, which take you throughout Paris city limits. There is, however, another version of the metro, which covers the route on the outer circle of Paris, called the RER. We are going to focus on the city metro for now, but same rules apply to the RER.
When you enter any metro station in Paris, you must have a ticket. To purchase, you can visit one of the little machines and pick your language option. Let's assume you have your ticket, you've sent it through the little machine, and now you're through the gates.
Using any maps app on your phone can be a major help in navigating all of this for specific directions. It will tell you which stop you have to go to, with the metro direction, and exit.
Pay attention to the signs, for each line there will be two names – both are the final destinations on either end of the train line. You will see this in the visual below.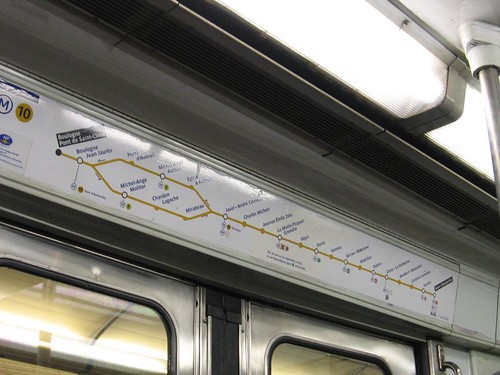 There will be signs outside train boardwalks to validate whether or not that direction has your stop, but sometimes they aren't posted or you've passed them. This is visual that is pasted on the sides of the entrances of your train will show you where you currently are and which direction you'll need to take to be at your stop.
Don't worry if you've taken the wrong direction! You can simply exit your train and walk around to the other boardwalk with your same train line in the opposite direction.
Once you're comfortably seated and know which stop to get off at from your map app, you will have to keep track of each station your train passes until you are at your destination.
Make sure to press the little button to open the doors! The local Parisians tend to make it look automatic, but unless you're riding the newer lines – the 1 and 14 – they will most likely need to be opened manually.
Thank you for reading!