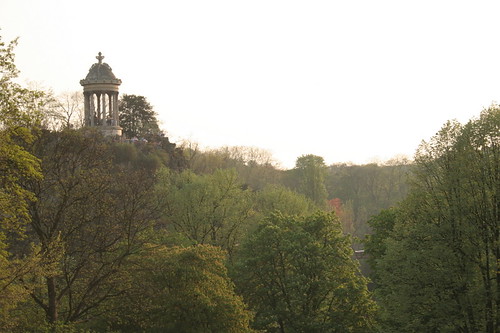 When you're in Paris, the city feels like it's constantly bustling and then, suddenly, SUNDAY hits!
What do you do with your family on a Sunday, when everything is closed? Even grocery stores close early!
Here is a list of 5 activities to make the most of your Sunday in Paris:
Picnic in Buttes Chaumont Park
In the early morning, there will certainly be grocery stores open. So, head over to grab some snacks and enjoy a relaxing time in the sun in park, Buttes Chaumont. This park is one of the largest in the Paris city center and is absolutely gorgeous, with unreal rolling hills, intricate caves, and a cliff-side with safe spots to take in the beautiful views of Paris.
Experience the Flower Market
Since 1809, the Queen Elizabeth Flower Market is open from 9:30 a.m. to 7:30 p.m. but, of course, I recommend getting there early on Sundays! Rare plants and flowers can be bought cheaply here and even when not in the market for gorgeous flowers, the open-air markets in Paris are not to be skipped.
Take a day trip to Monet's garden
Not far outside of Paris is Giverny, France, home to Monet's garden. Show me the Monet!
Live lavishly like Marie Antoinette in Versailles
Take a short trip on the train to Versailles and venture around the palace grounds. It's free for students (pro-tip: even if you're not European bring your passport and if you're under 25 you can get in free!)
Take a walk on Paris' Natural Boardwalk
Promenade Plantée is a fantastic place to go exploring and calmly walk around the city surrounded by nature, flowers, and green space. Built in 1988, it most likely inspired New York City's Highline, with its beautiful railroad architectural innovation.
Thank you so much for reading and happy Sunday!