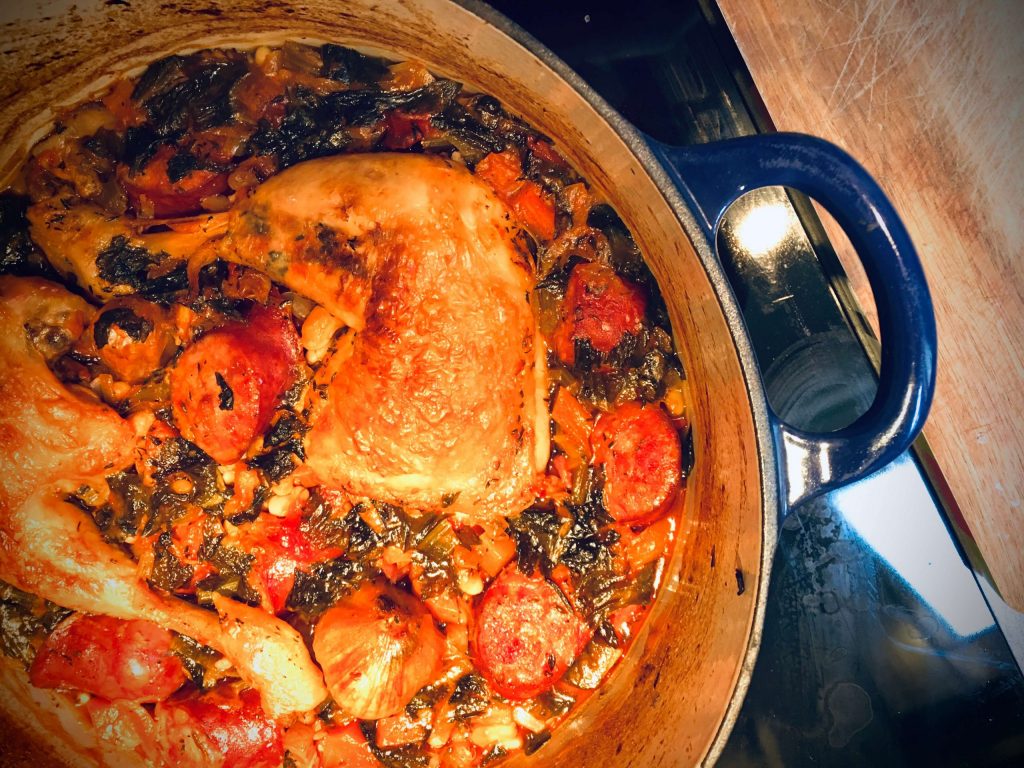 The classic French Cassoulet recipe starts with soaked and cooked Flageolet beans. They hold their shape well even after many hours of cooking. You can use soaked white beans, just soak until rehydrated, and skip the cooking ahead step.
Cooked Flageolet beans → soaked, uncooked white beans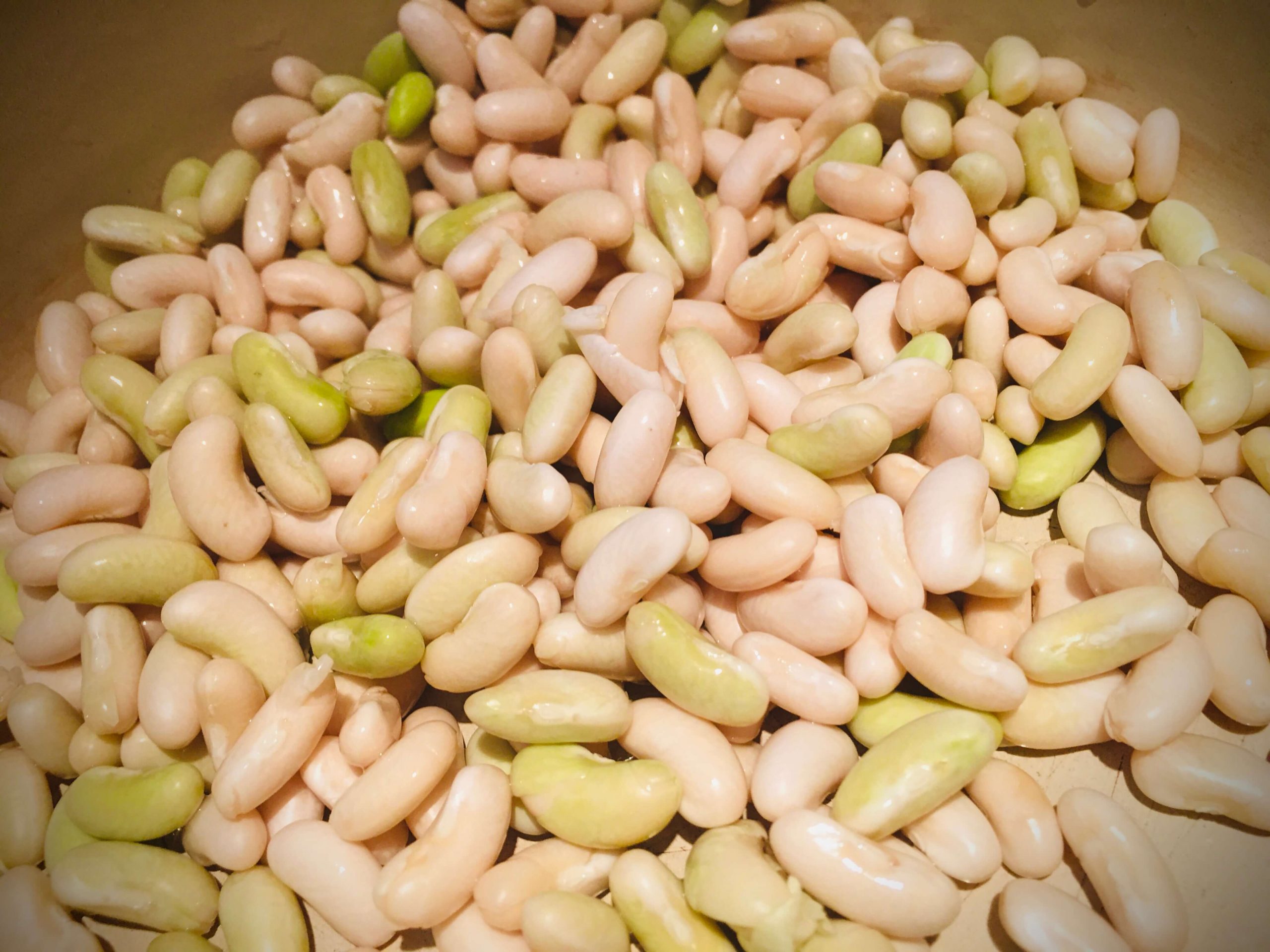 Grab a heavy-bottomed pot (a Dutch oven or enameled cast iron pot) and lardons. Lardons are cubes of cured, unsmoked pork belly or pork fatback. If they are smoked, they are lardons fumés. You can use thick-cut Pancetta or bacon cut into strips or small cubes.
Lardons or Lardons Fumé → pancetta or bacon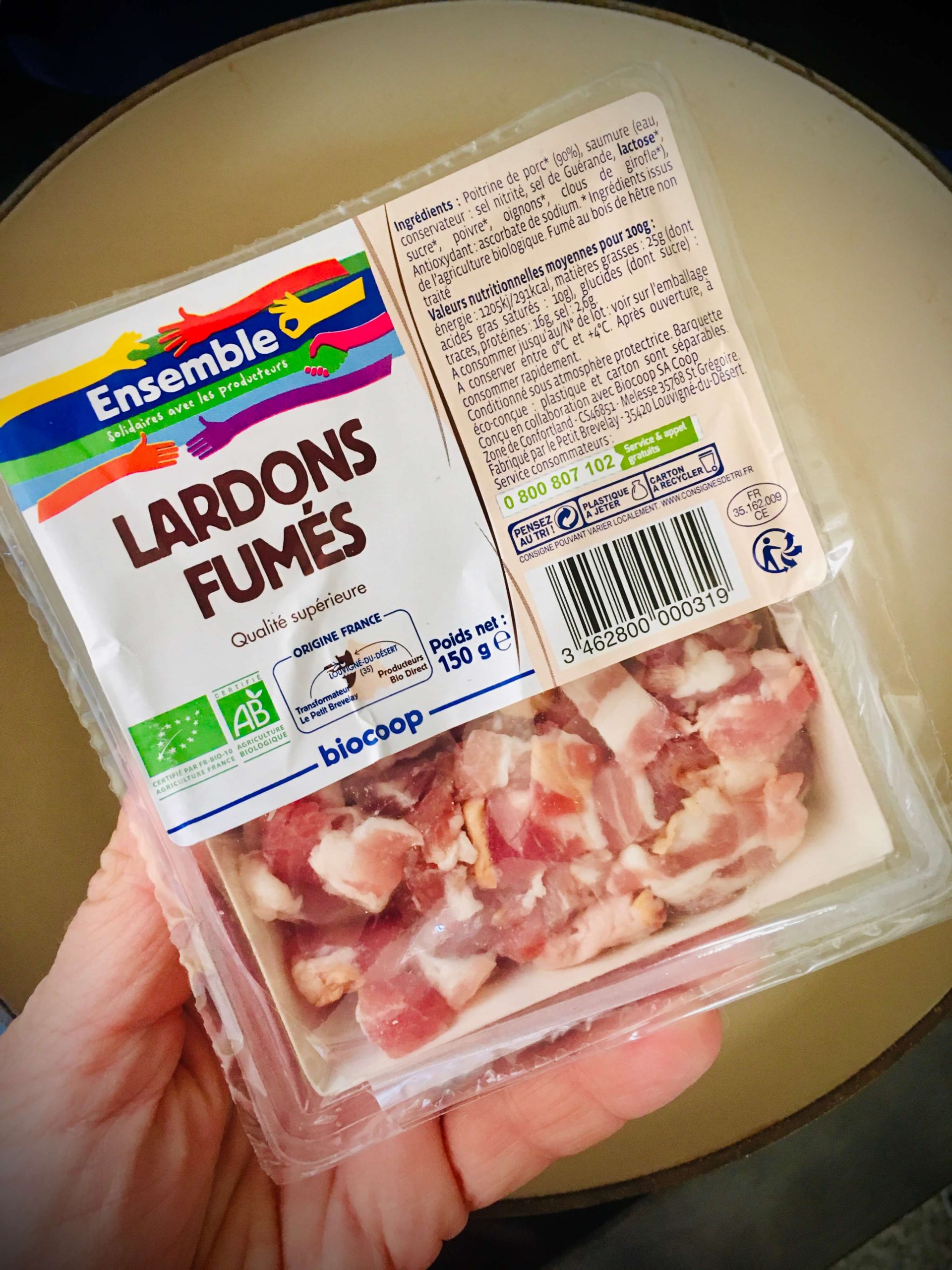 Render the fat and par-cook the lardons/pancetta/bacon.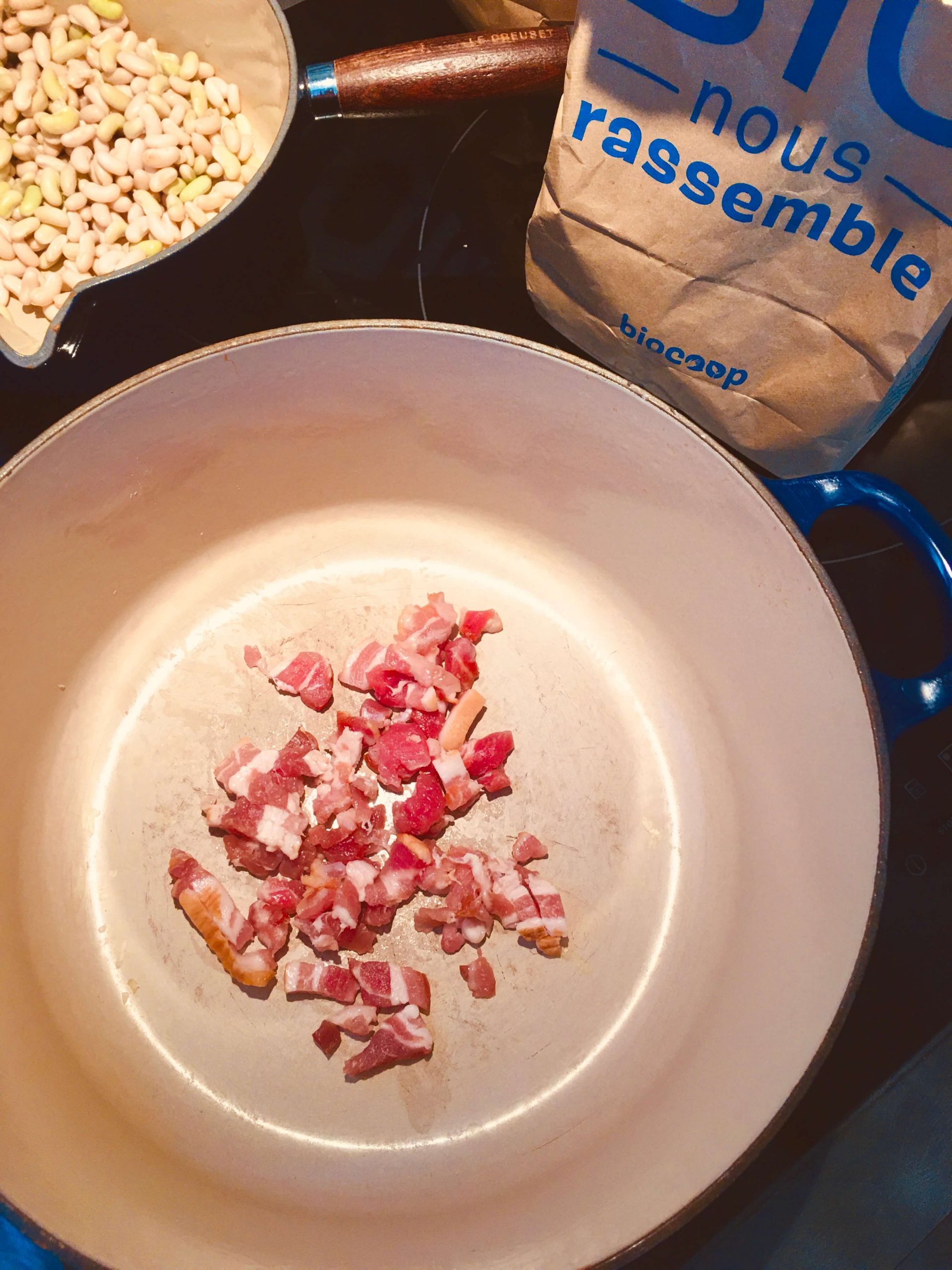 Dice well-cleaned leeks and carrots.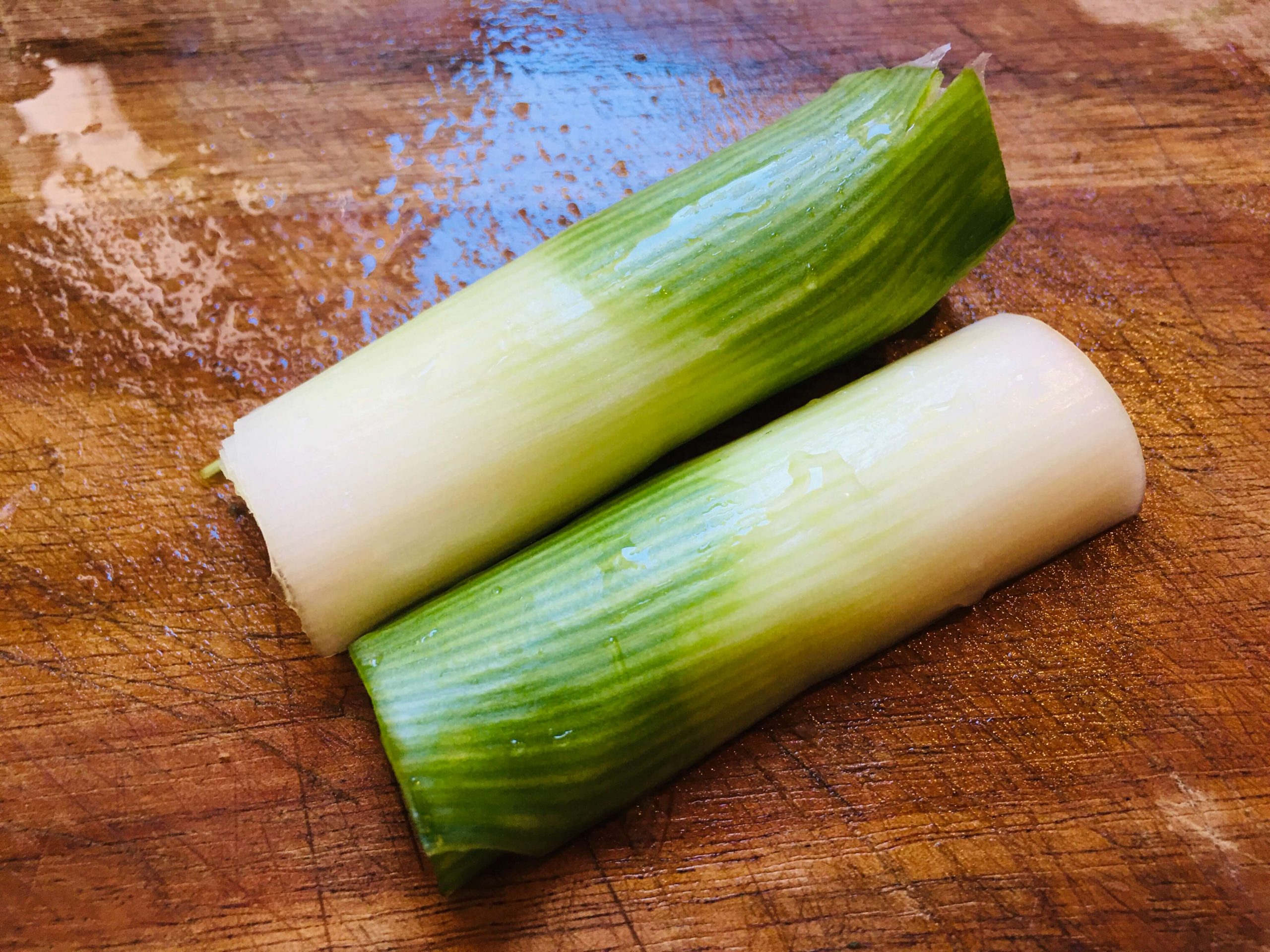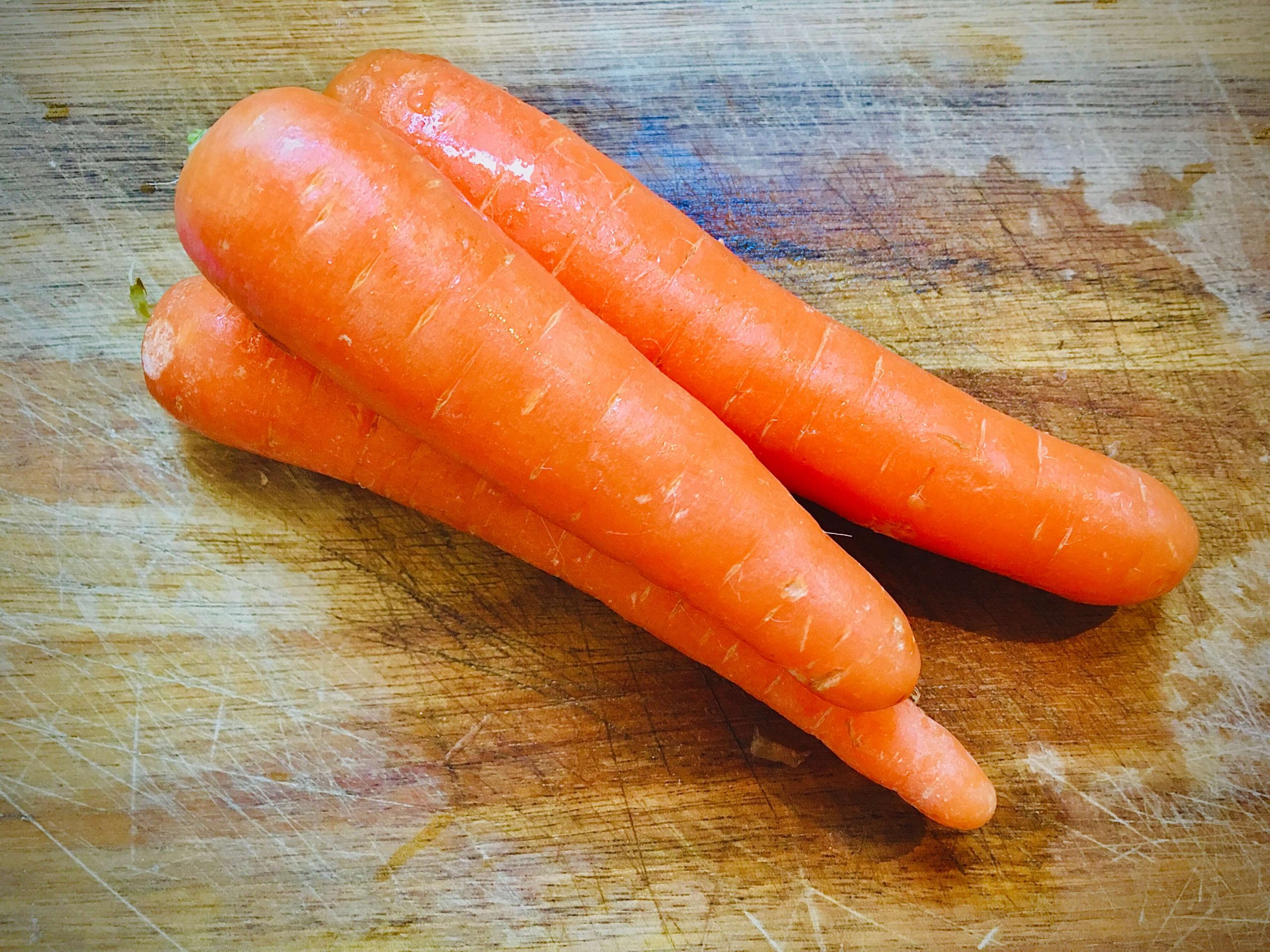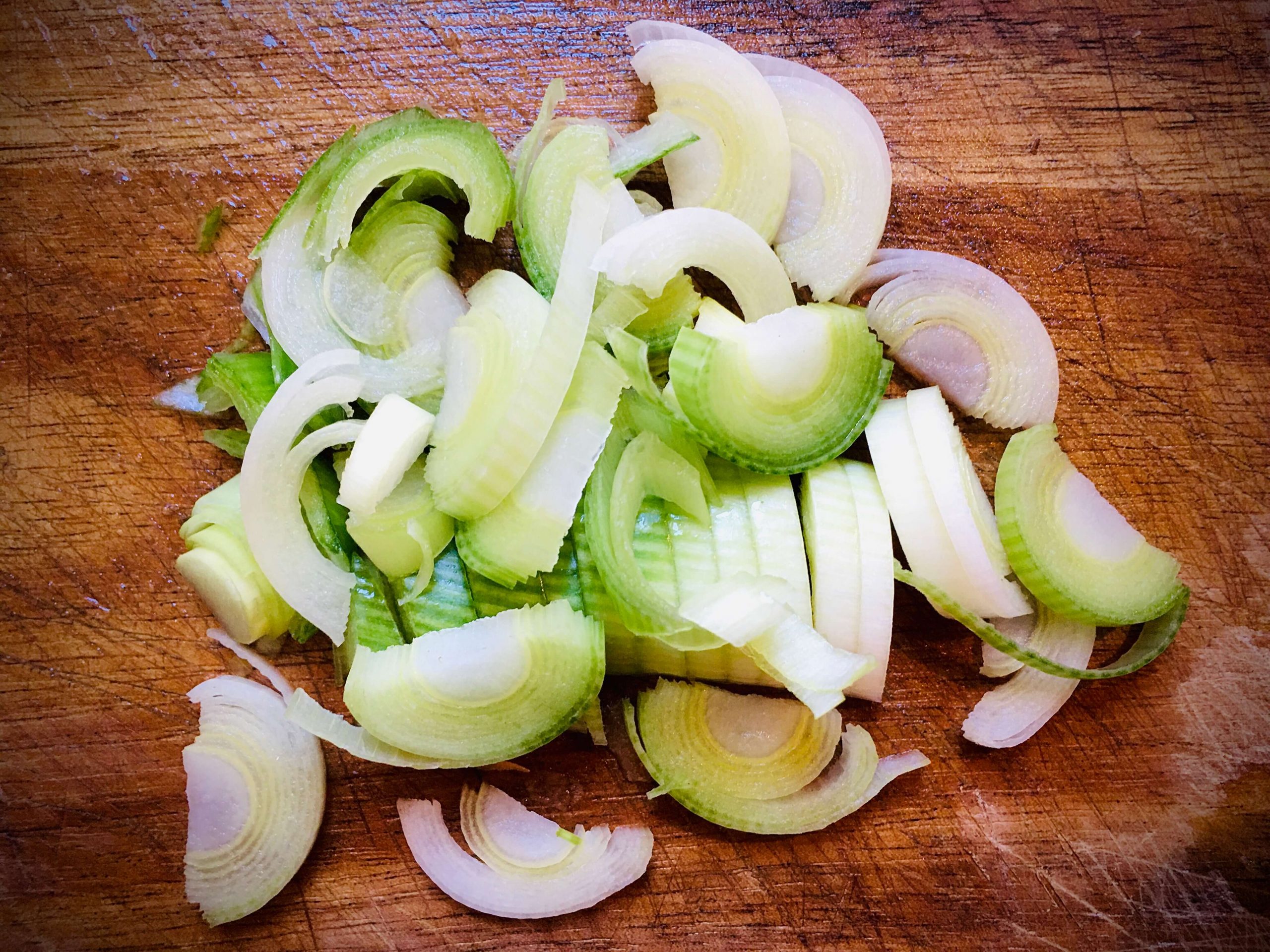 Add the aromatics (vegetables) to the pot.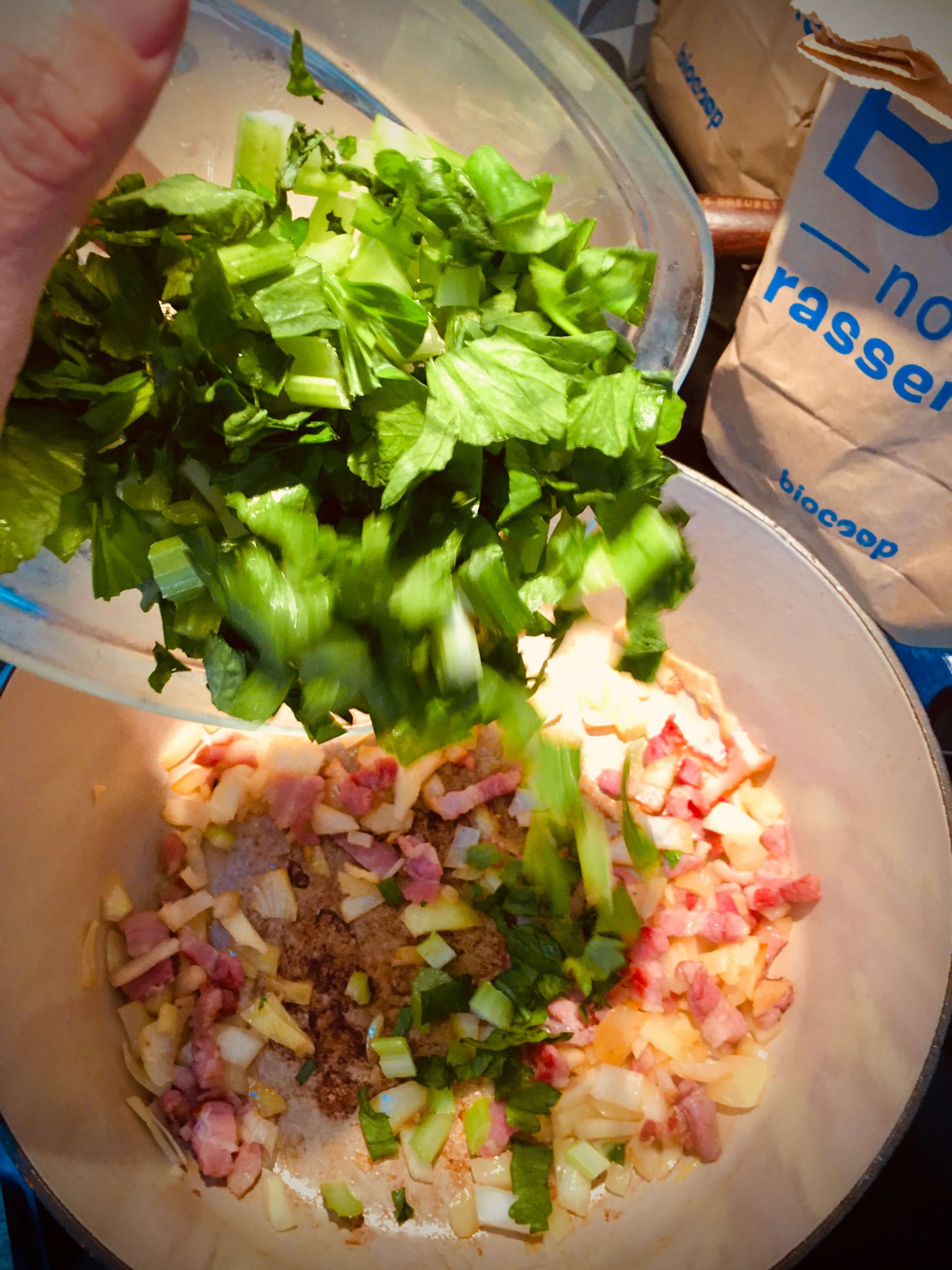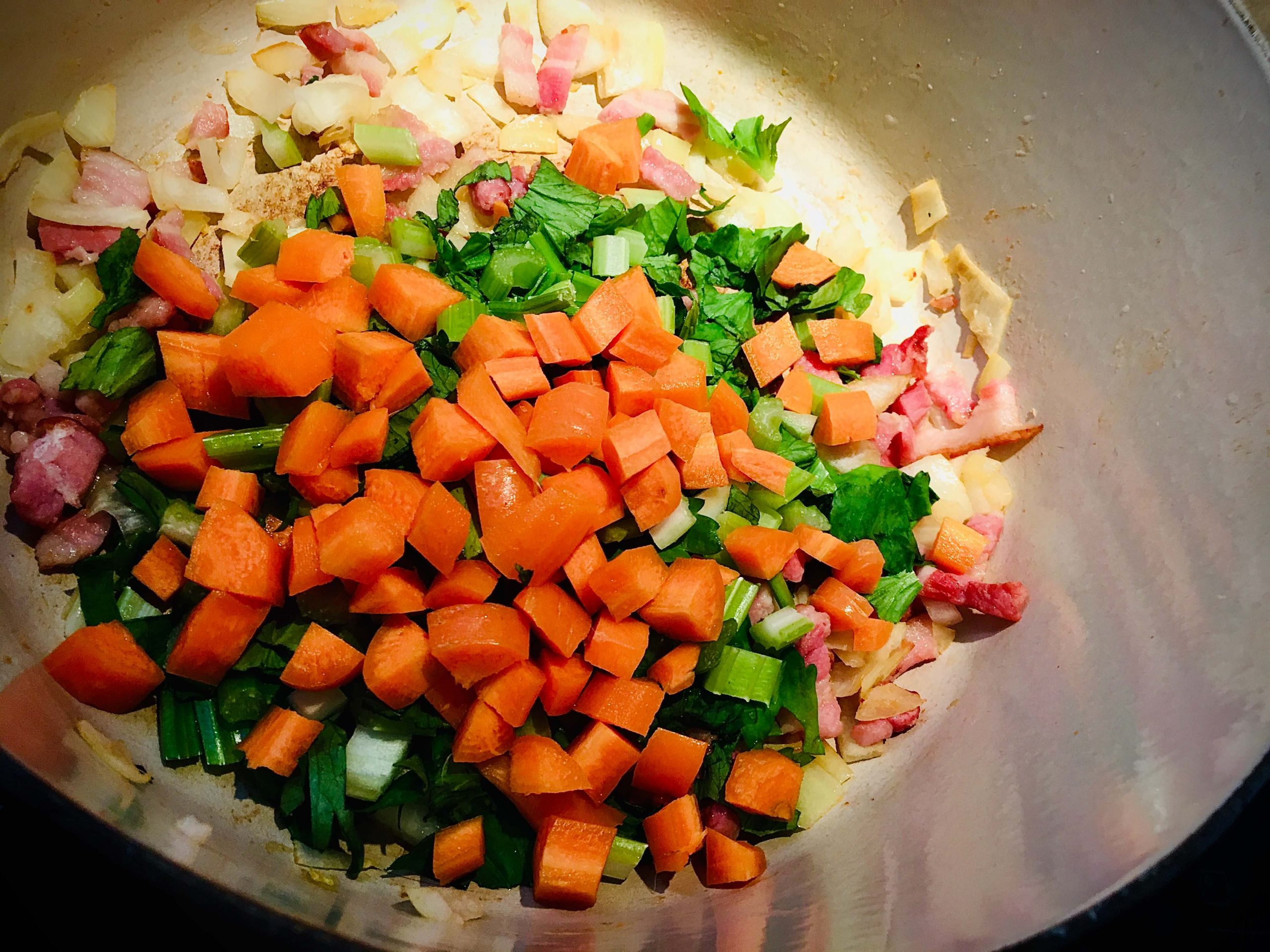 Saute to sweat the aromatics until they just begin to release their moisture and soften.
Throw in a small head of garlic if you have one. If not, don't sweat it.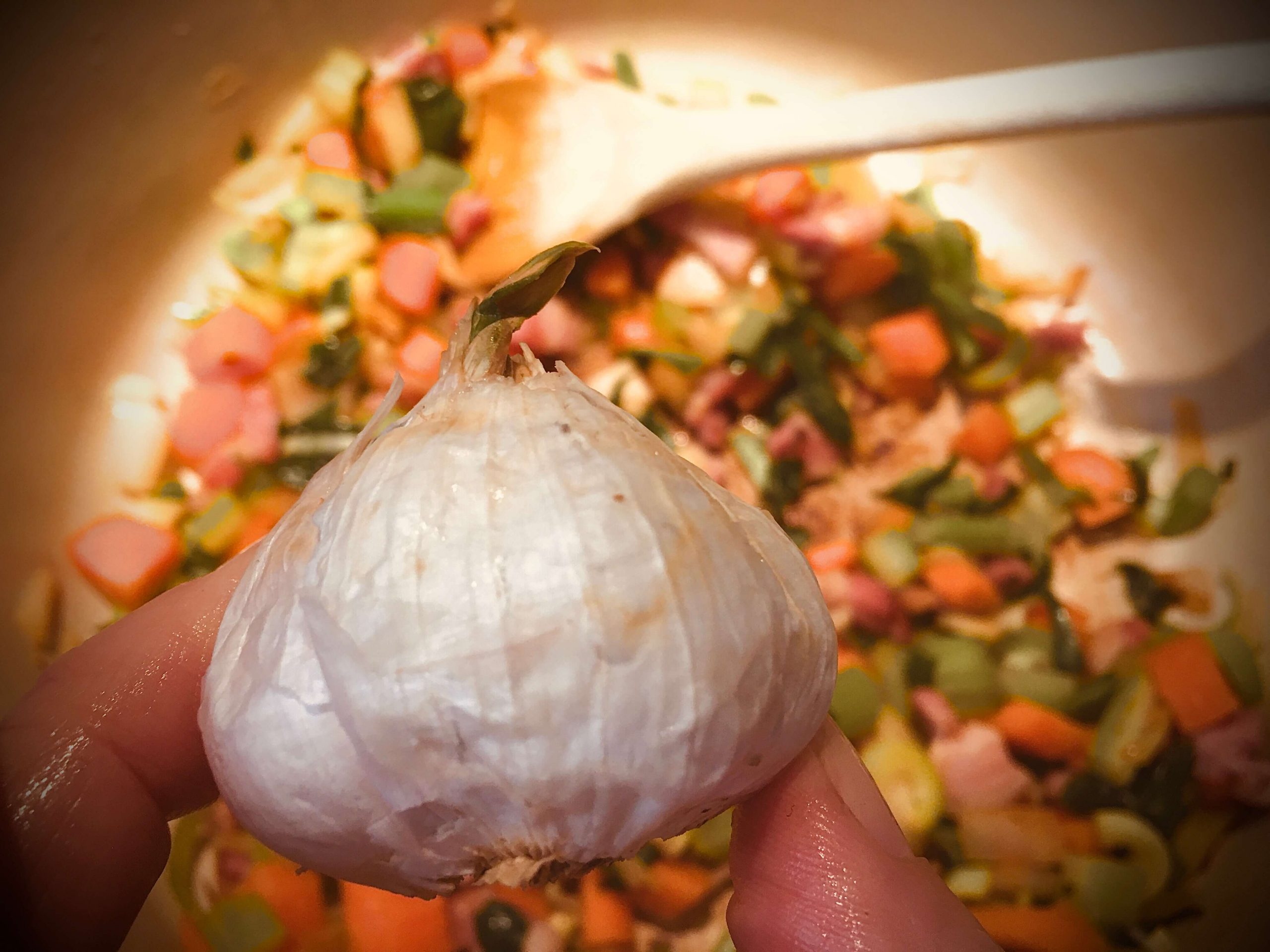 Open a can of whole, peeled tomatoes…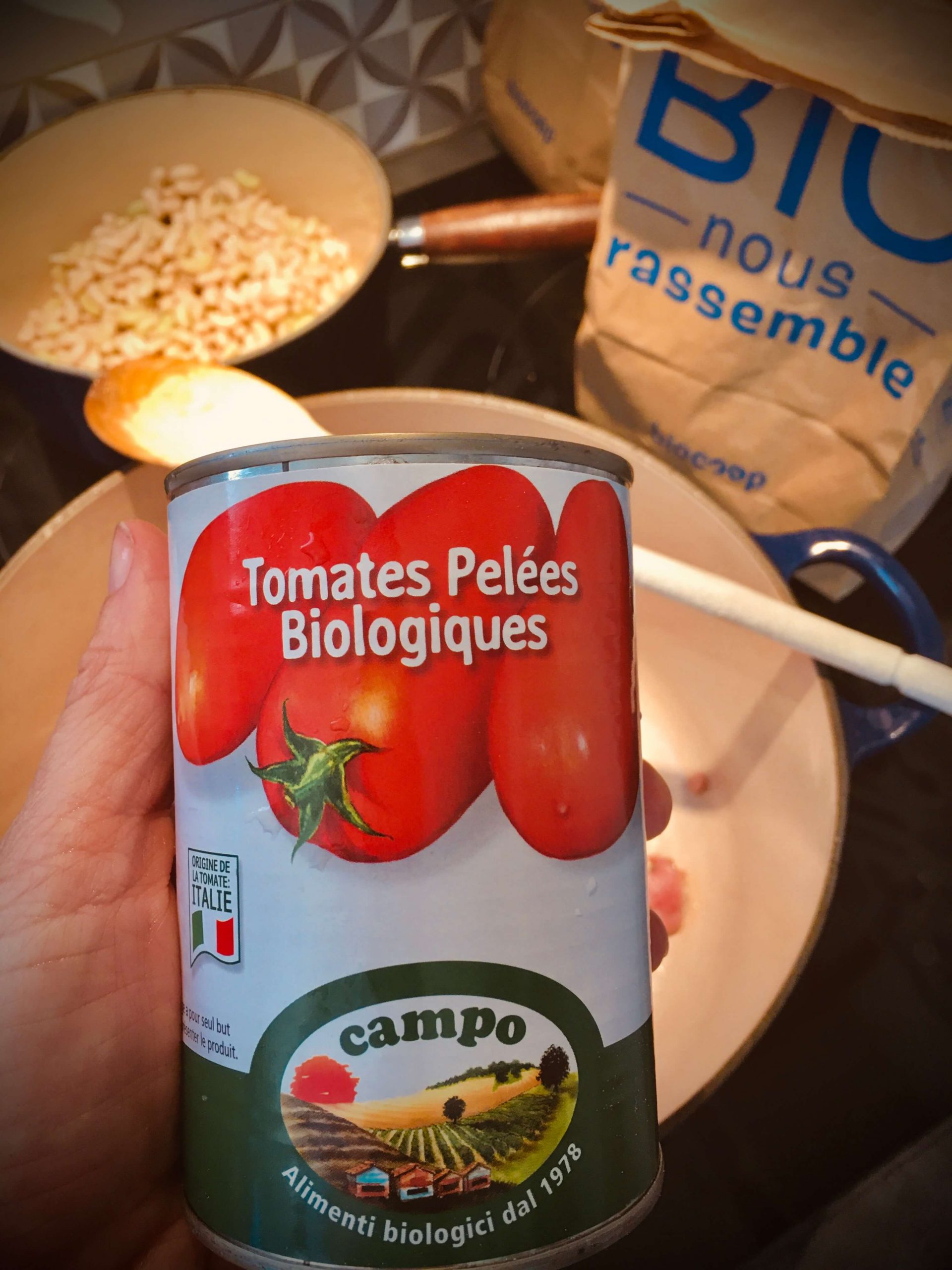 And crush them.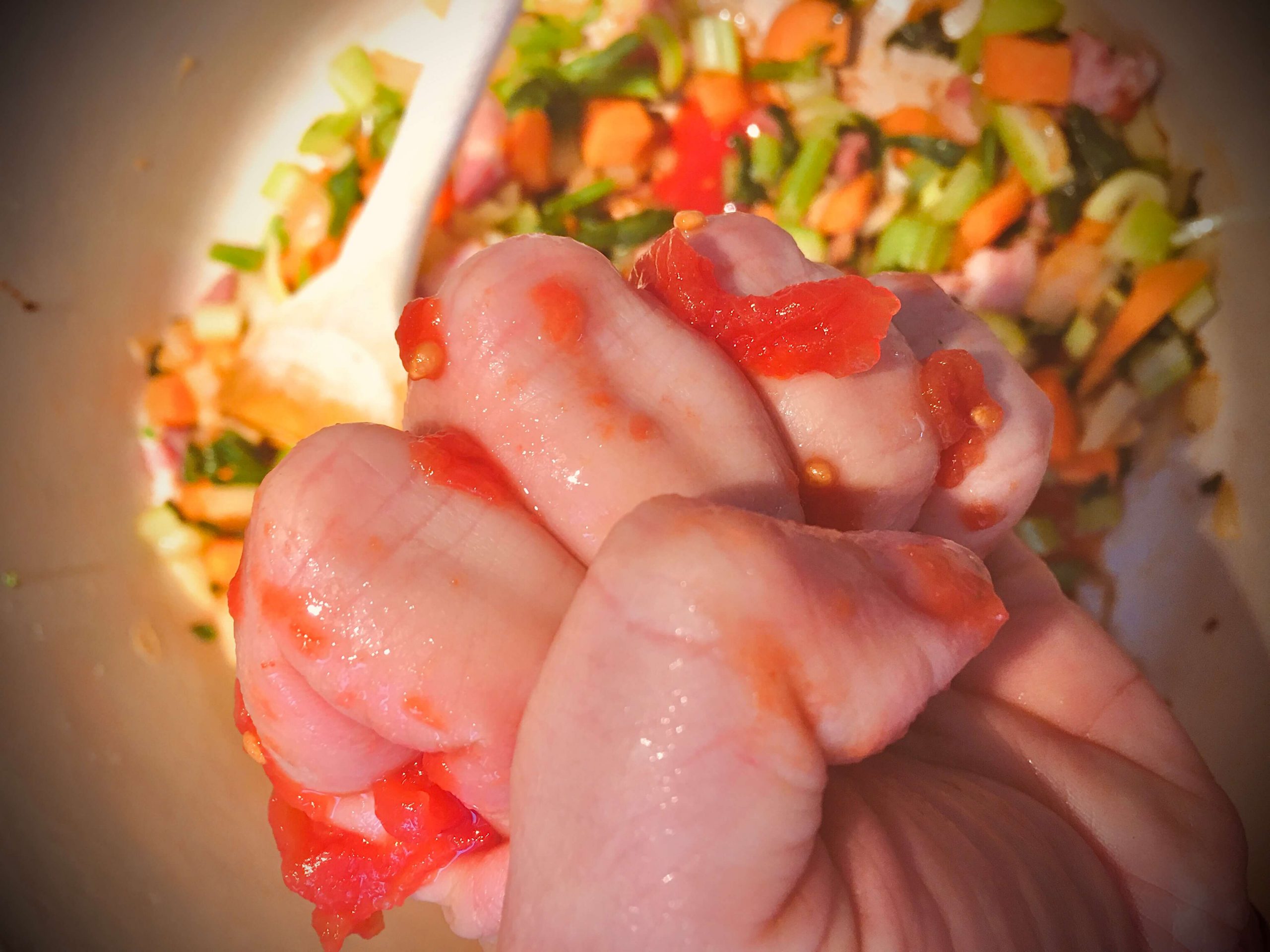 Add to the sweating vegetables.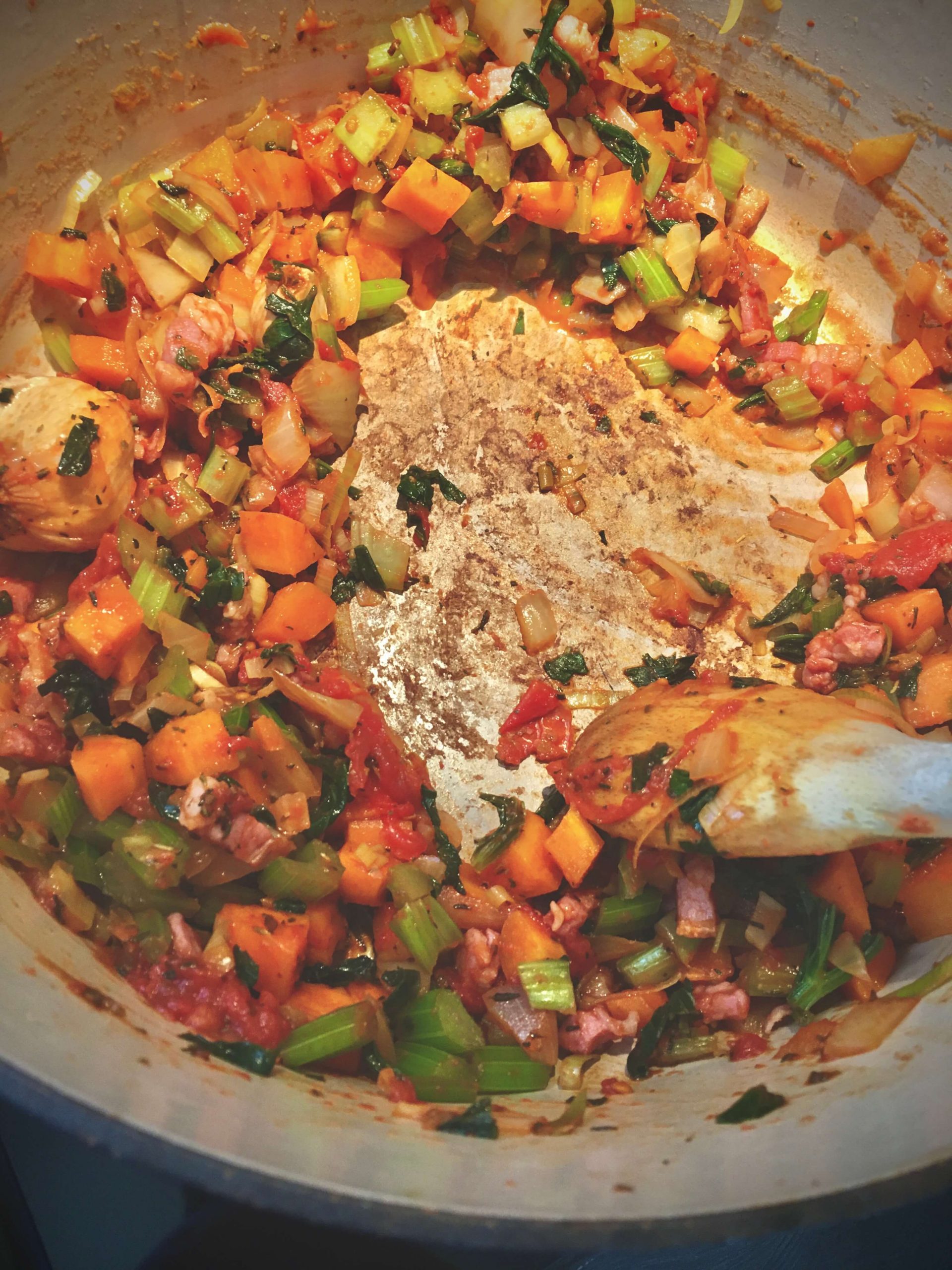 At this point, you'll start to see your vegetables caramelizing the bottom of the pot. This is called fond. Those little bits of sweet caramelization will give the sauce body, depth and make it tasty.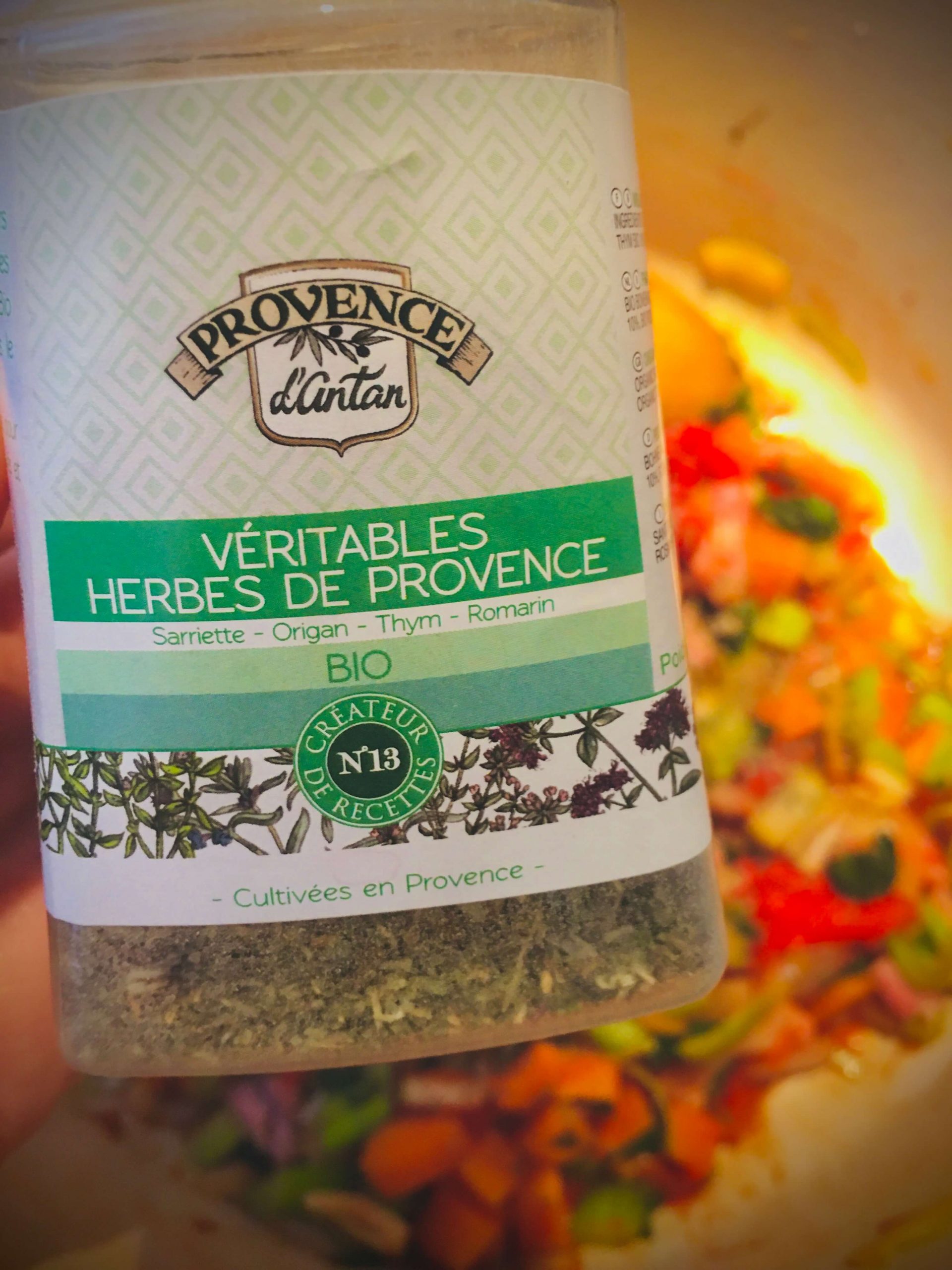 A few shakes of Herbes de Provence is trés authentique. It's a mix of thyme, lavender, oregano and rosemary. You can substitute and combination that suits you.
Garlic sausage is the classic addition to Cassoulet, but if you like it a bit Americanized, try thickly sliced chunks of smoky sausage.
Garlic sausage → smoked sausage, Keilbasa,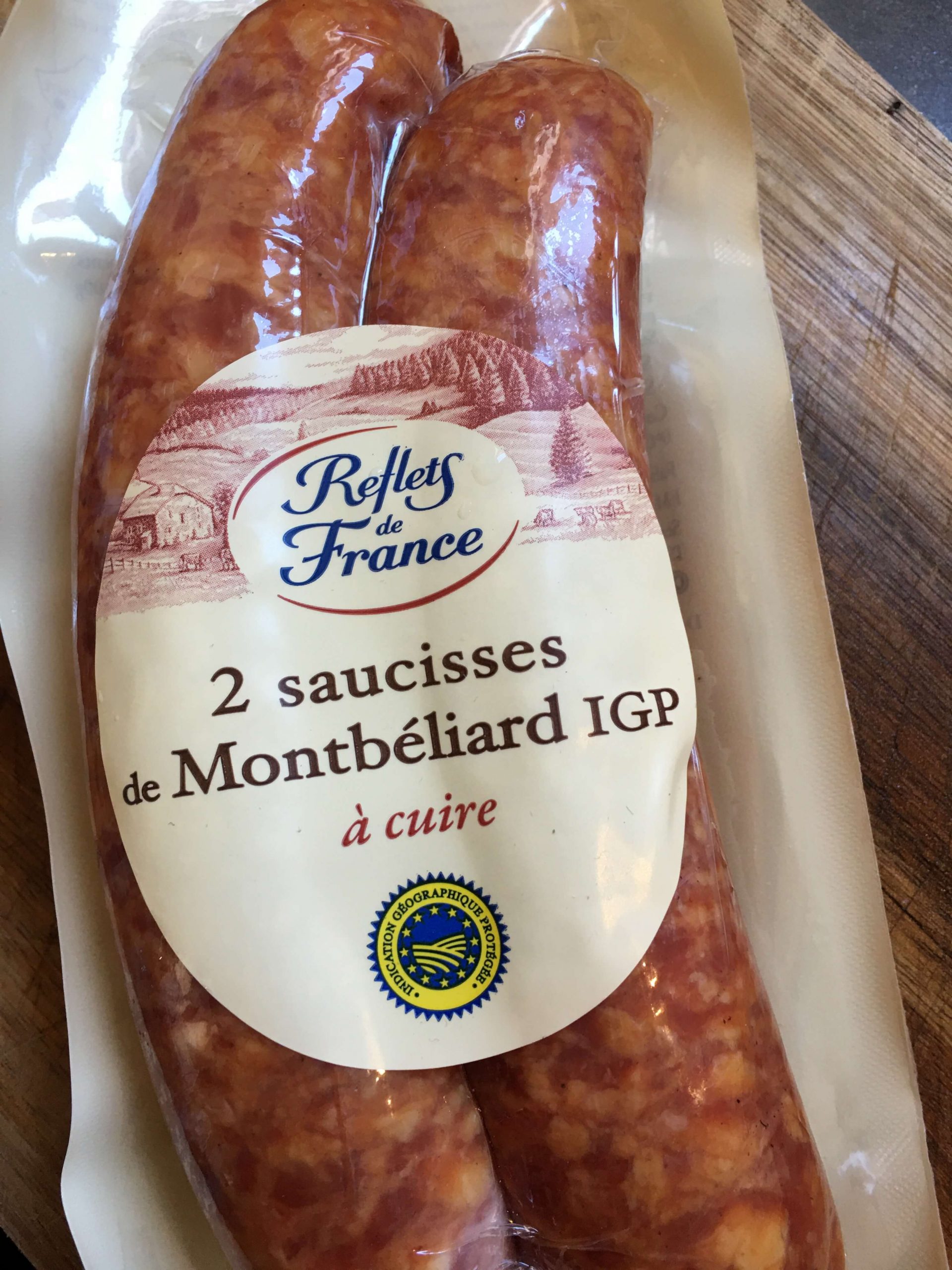 Add them to what you already have going in the Cassoulet pot.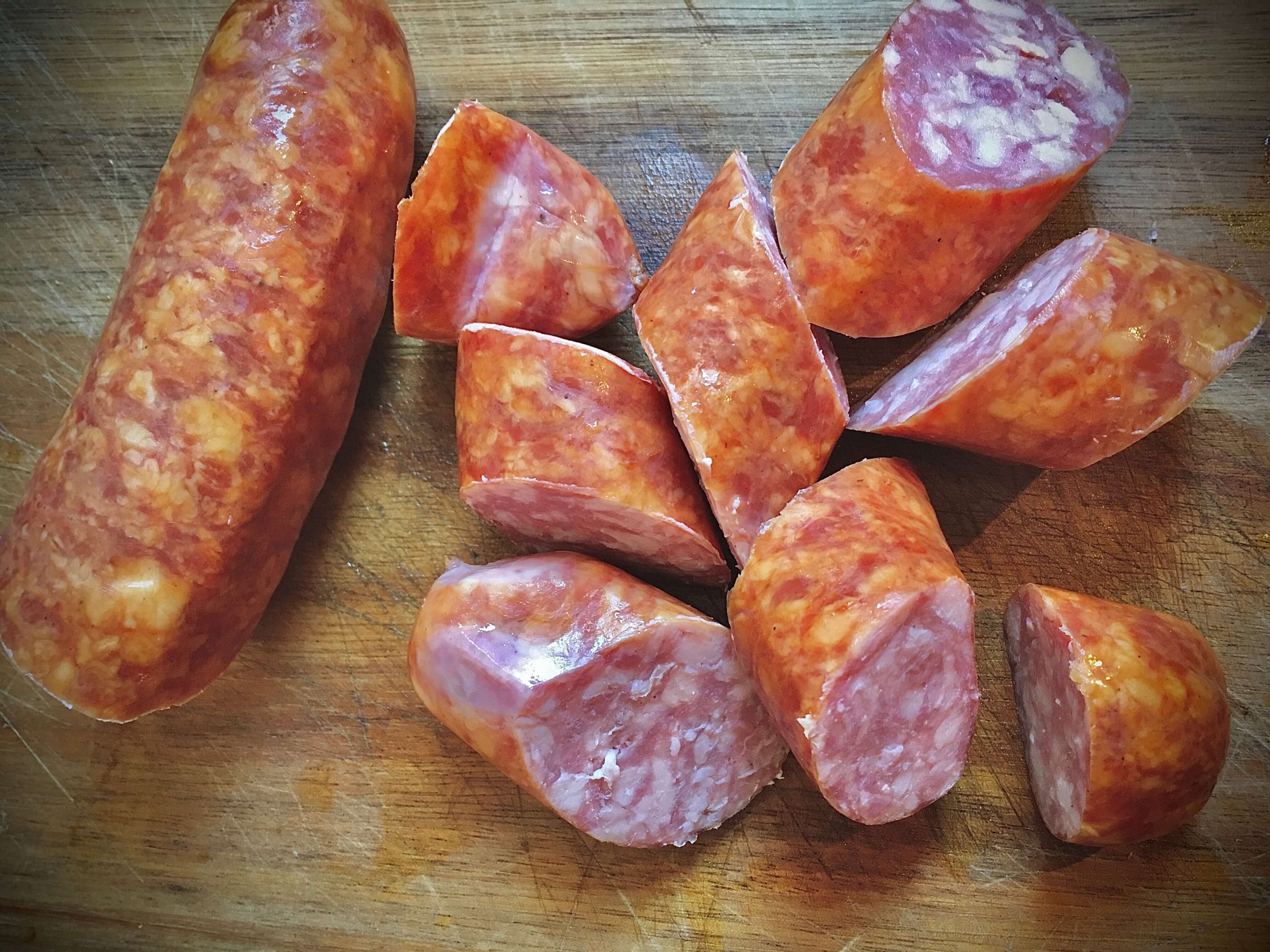 Add the cooked Flageolets if you could find some along with their cooking liquid, or the soaked and uncooked white beans to the pot of Cassoulet makings.
There should be enough liquid to almost cover the beans. If there isn't, add some chicken stock, veg stock or water.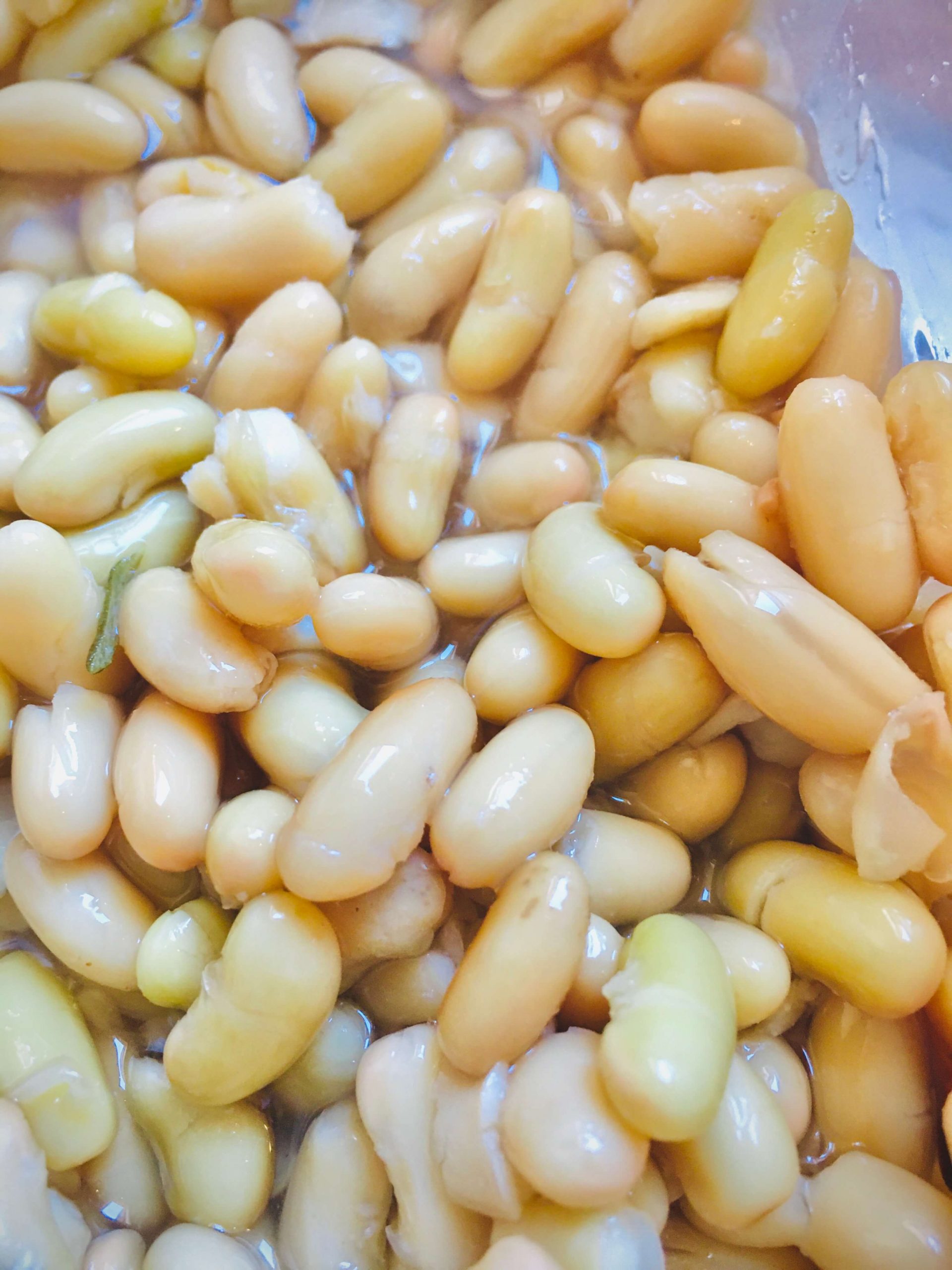 Throw in a few pinches of good quality sea salt or Kosher salt. Go skimpy if you are worried…uou can always adjust later.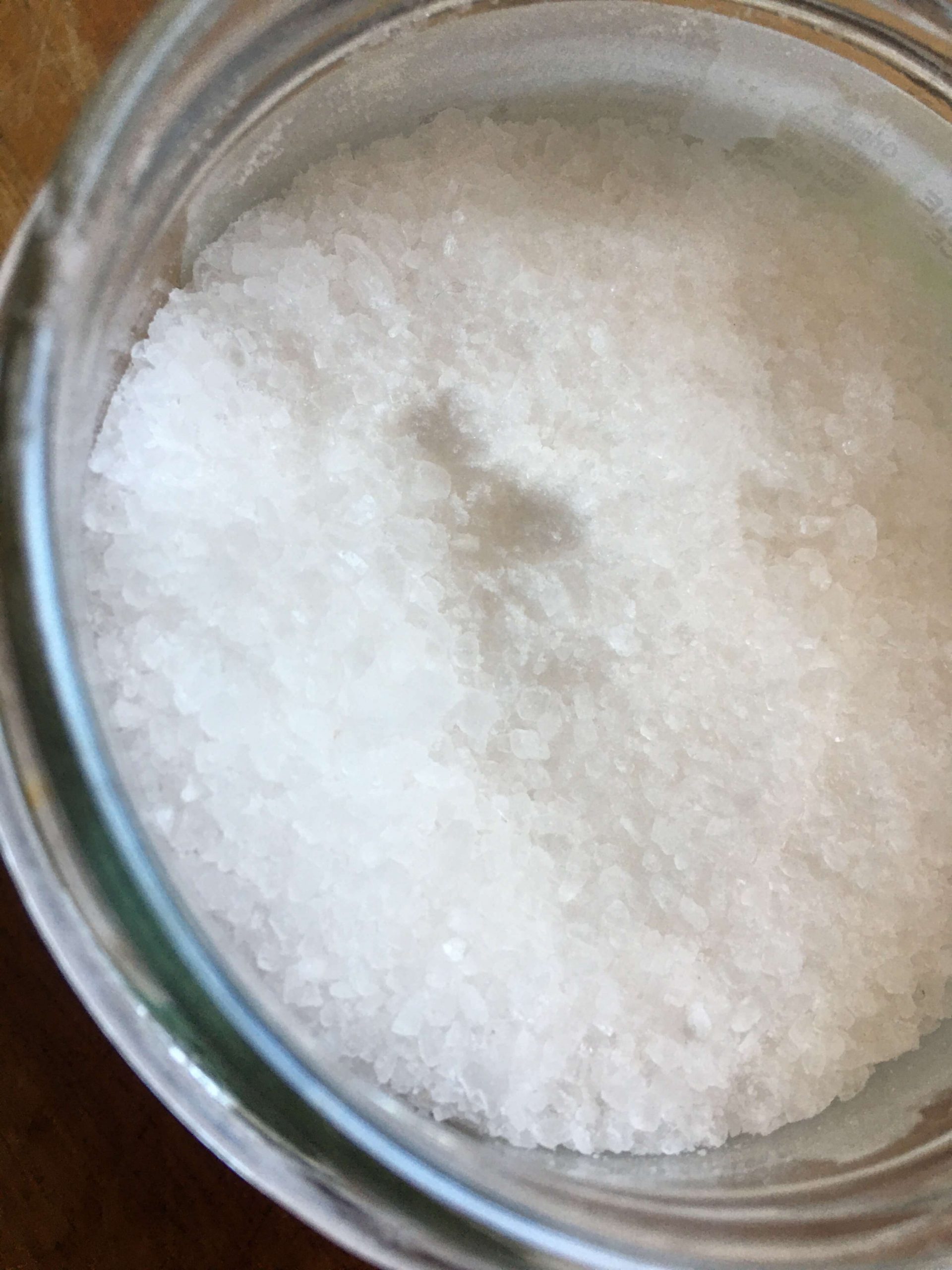 Typically, duck is the classic Cassoulet poultry ingredient, but par-cooked dark meat chicken quarters work just fine. The dark meat is much like duck and the long-slow govern simmer makes them fall-apart tender.
Add them to the pot.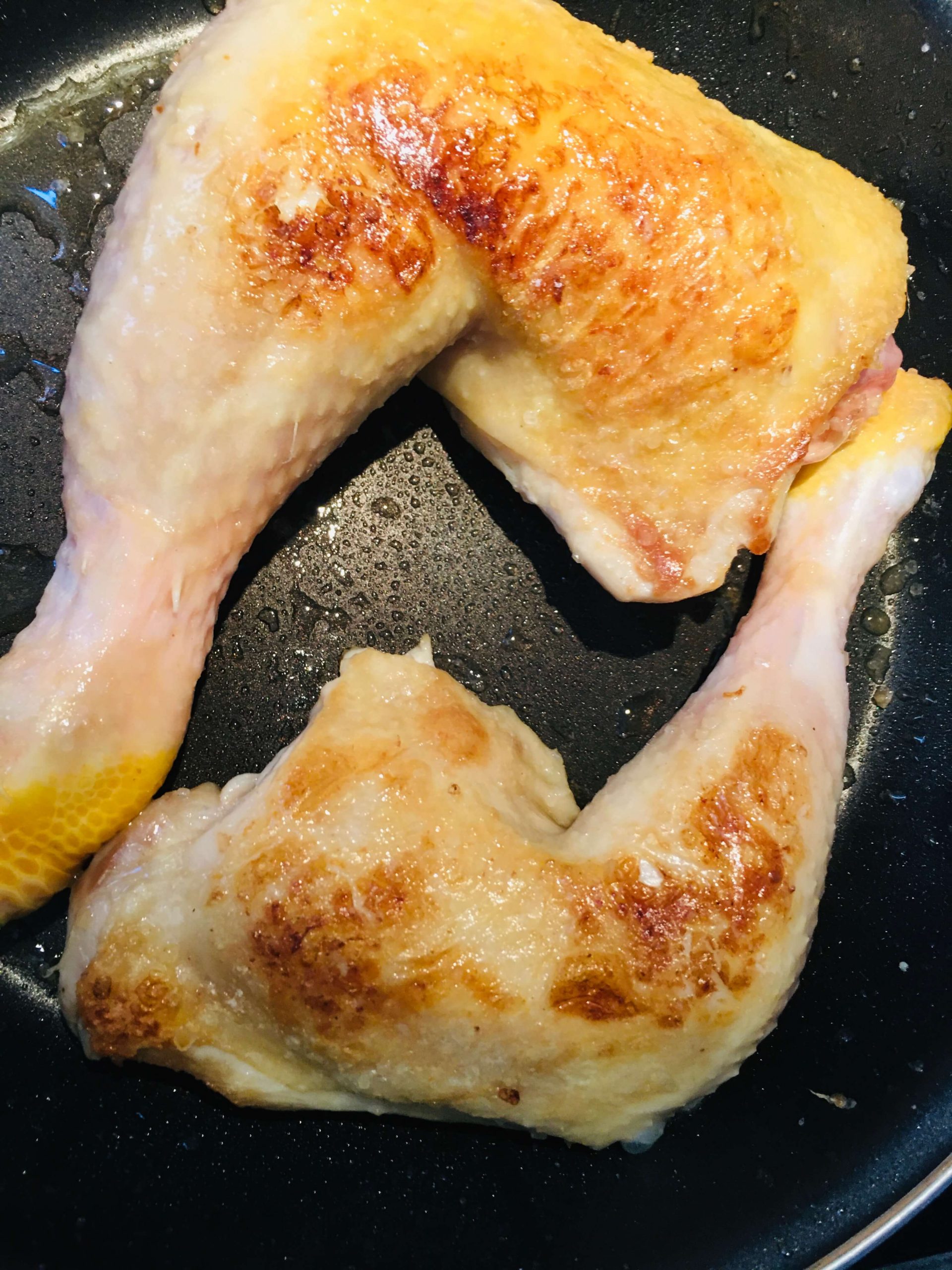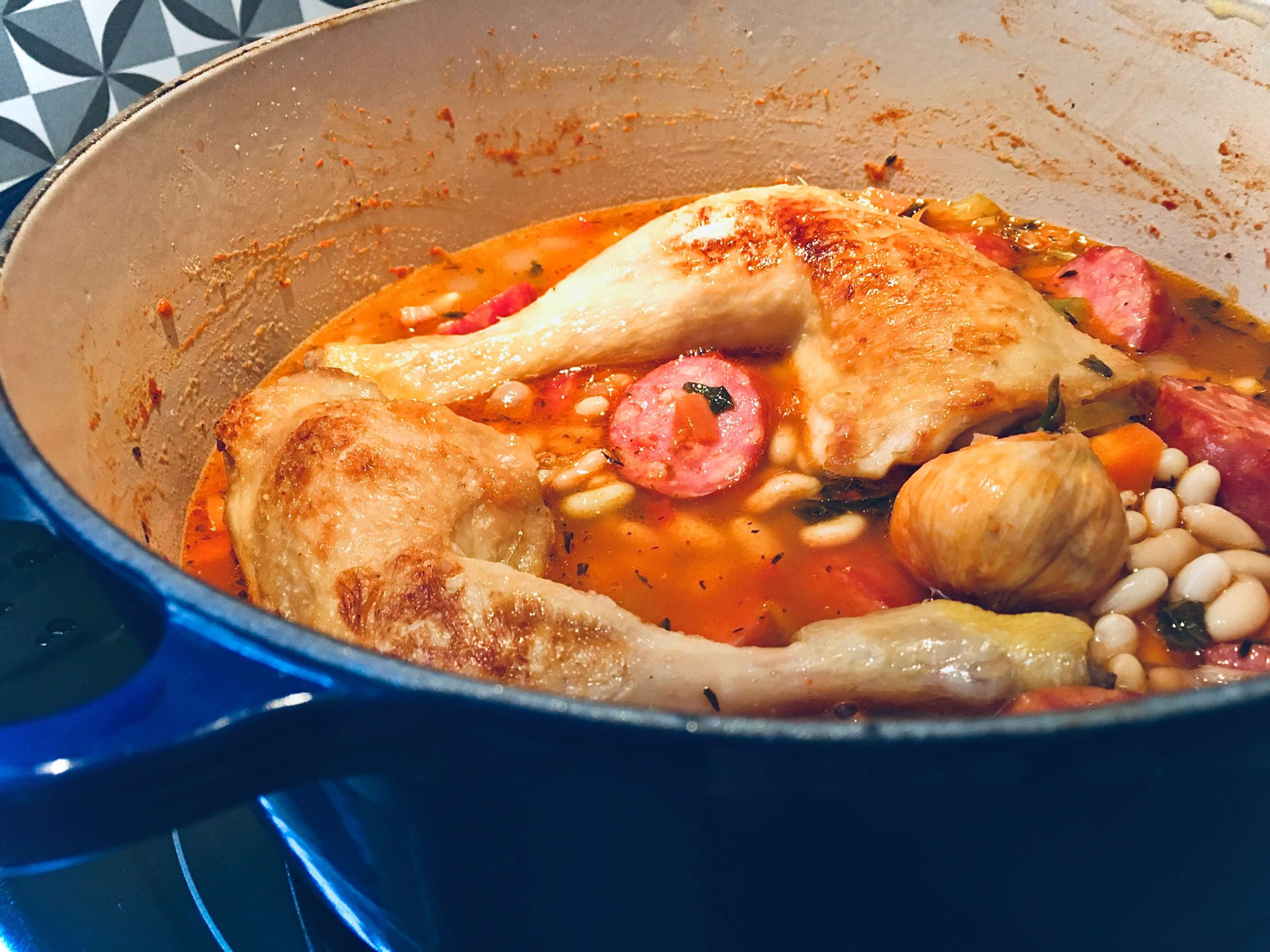 Cover and place on the middle rack in the oven and simmer at °325 for about 2 hours. Check once in a while to make sure there's enough liquid to keep the Cassoulet from burning. If the lid isn't tight-fitting, you may have to add liquid as it simmers. If the pot is too dry after the initial cooking, it could dry up or burn after the lid is removed for the final cooking time.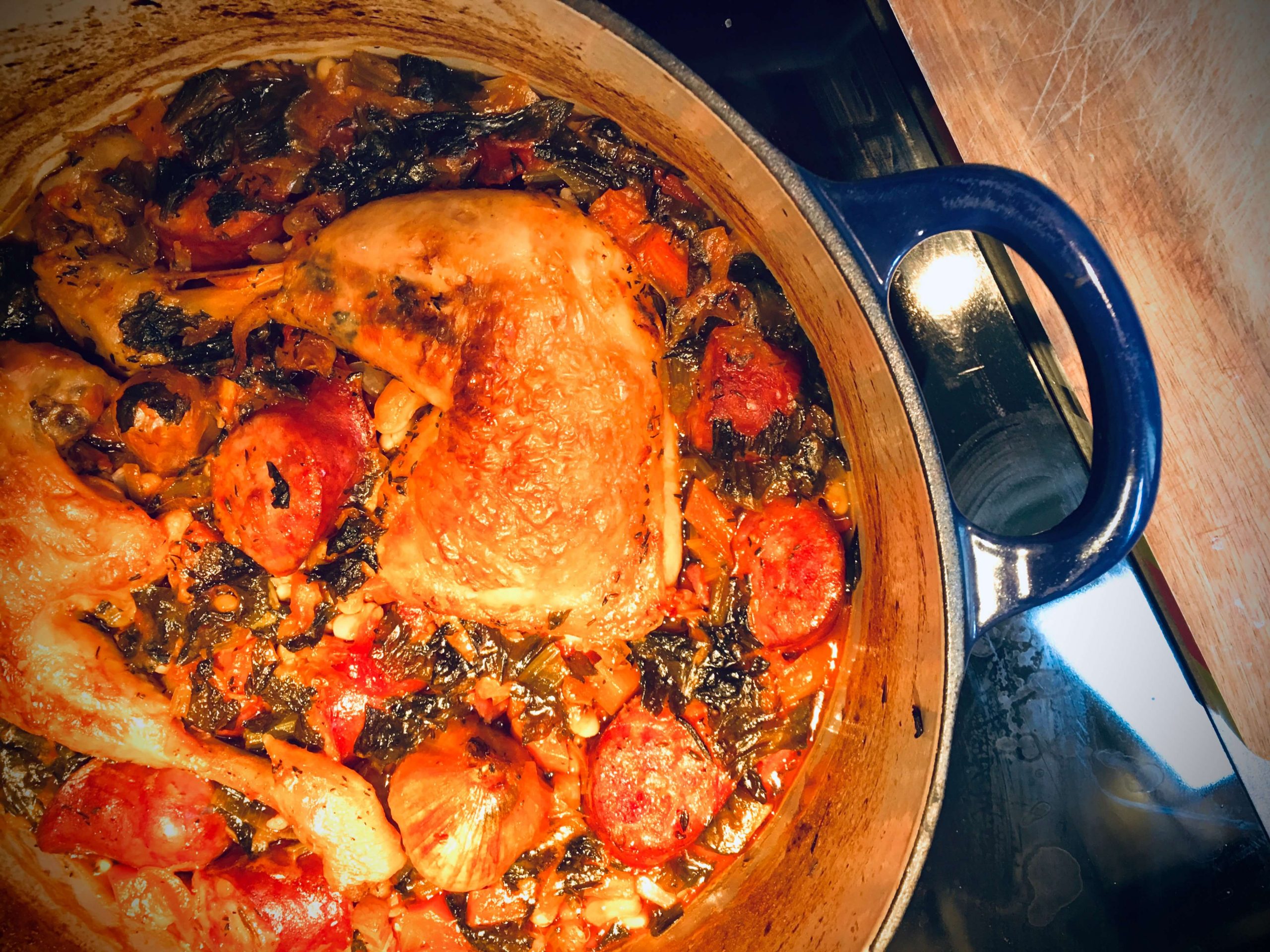 After 2 hours, remove the cover and sprinkle on a big handful of breadcrumbs (or 2 small handfuls). Place back in the oven and cook, uncovered, for about another hour.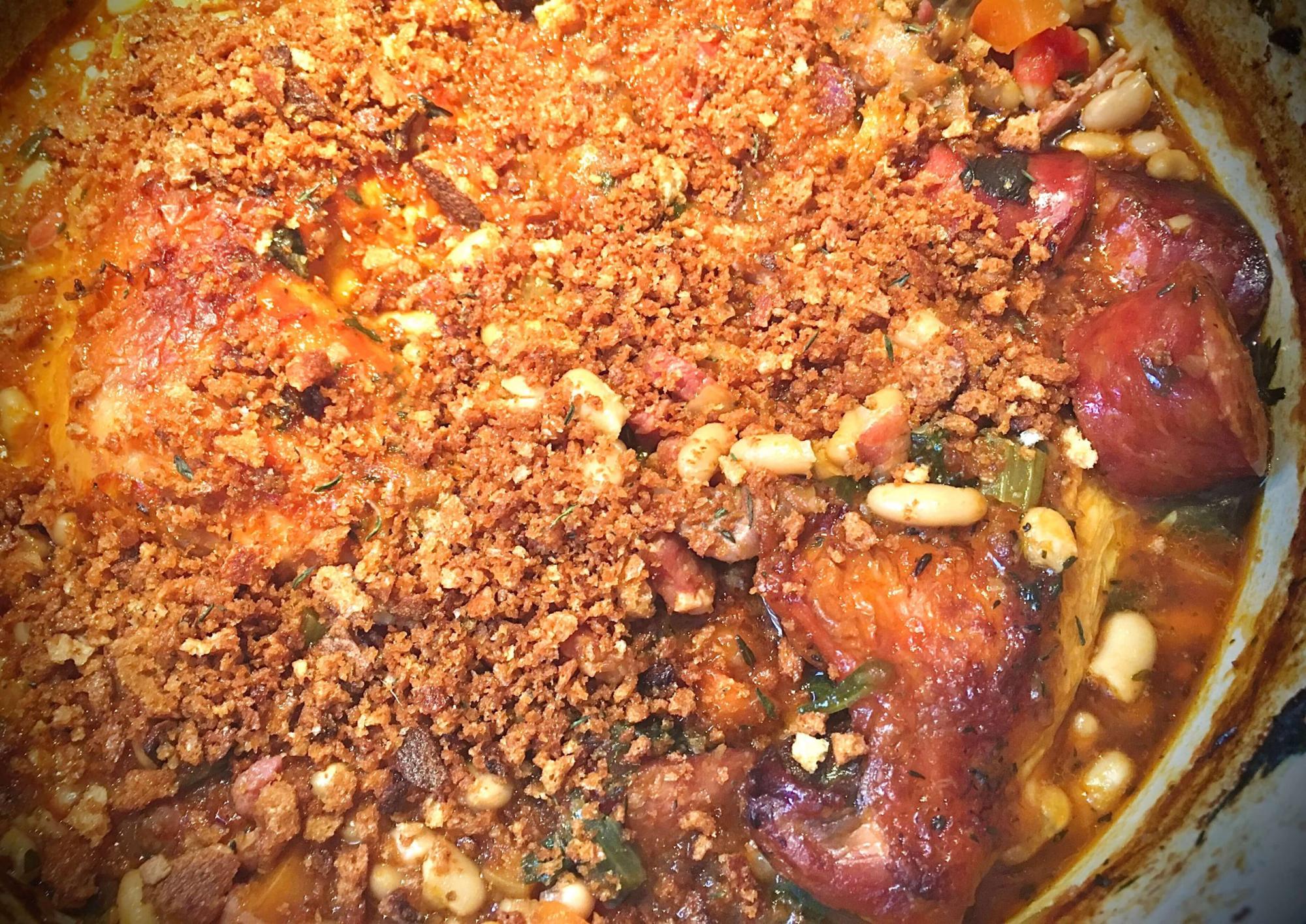 When you're ready to serve, a good shower of fresh flat-leaf parsley provides a nostalgic garnish with a vegetal, herby touch.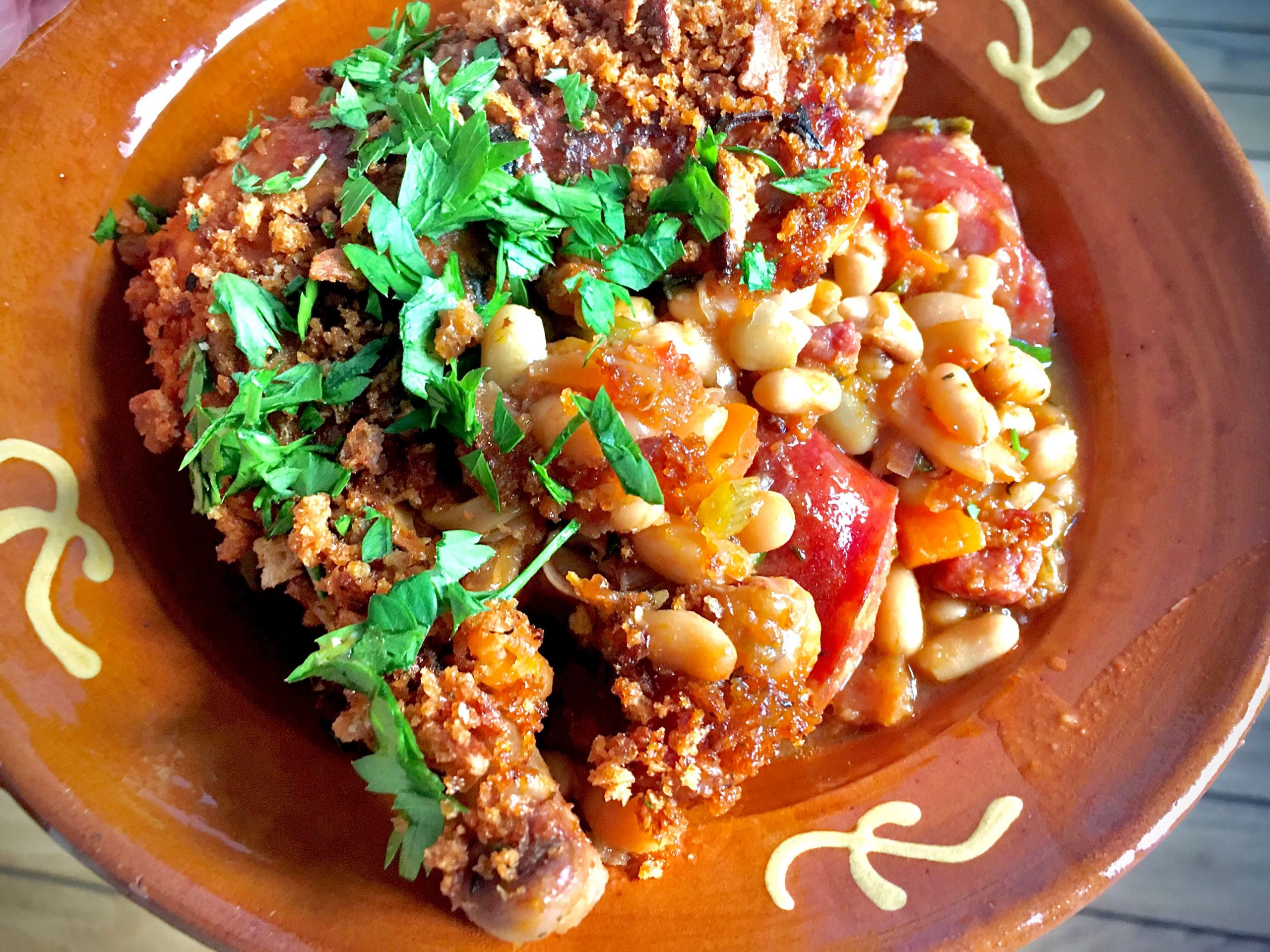 Cassoulet lends itself well to a variety of wine styles and varietals. Fruity, balanced southern-French blends are naturals, as are more herbaceous whites from the Loire and aromatically floral Rhône whites or Provençal-style rosés.
Sides of cool salads and seasonal fruits are the best accompaniments to this hearty, belly, heart and soul-filling French classic.