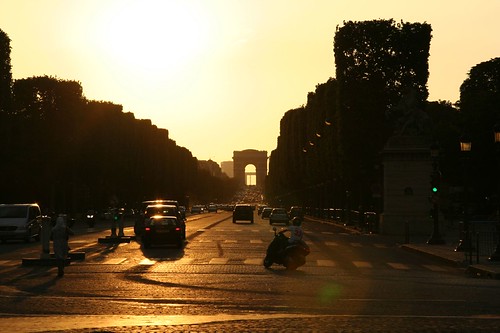 I am an avid film lover and thanks to the Lumiere brothers, who created the first cinematic production in the world, Paris is home to a lot of cinematic history. You might ask, what is the best way to immerse yourself in film while here?
Well, Champs Élysées Film Festival is held annually in the city of Paris in Champs Élysées itself. The festival was created by Sophie Dulac, French distributor, for the purpose of showcasing American independent films and various French and American film premieres in participating theaters along the Champs-Élysées.
Watching films in Paris, especially on the Champs Élysées, in one of the big theaters is such an experience.
This year the festival runs from June 12th to June 19th and participating theaters along the famous street will be:
Gaumont Champs-Élysées Marignan
UGC George V
Le Lincoln
Le Balzac
Publicis Cinémas
To attend this event, you can purchase tickets (7 euros per screening) in theaters themselves or online. If you can't attend this event this year due to the current world-wide health situation with COVID-19, this event will continue next year!
Thank you for reading!