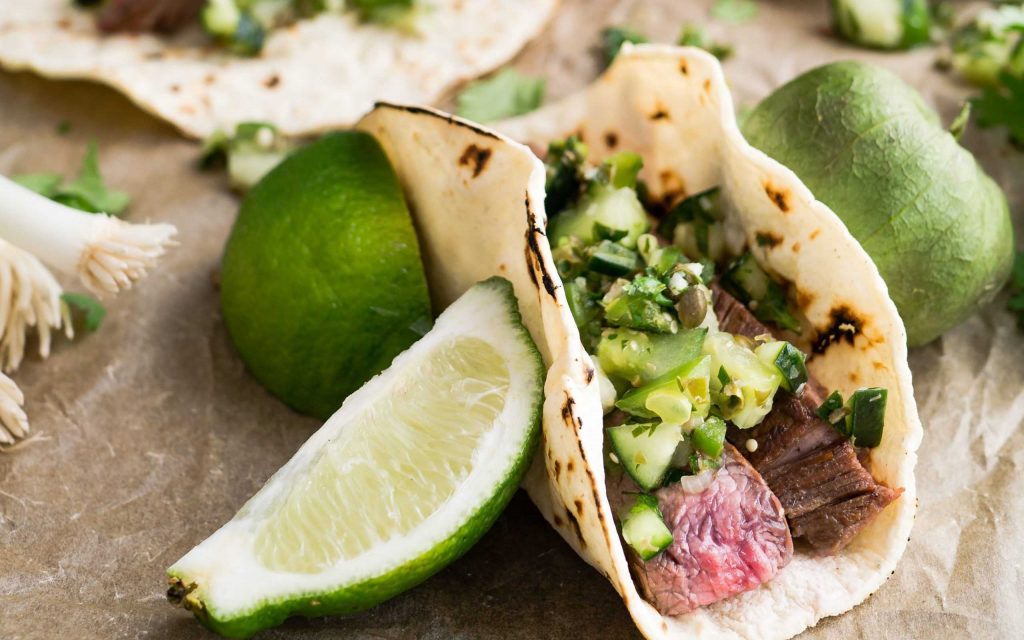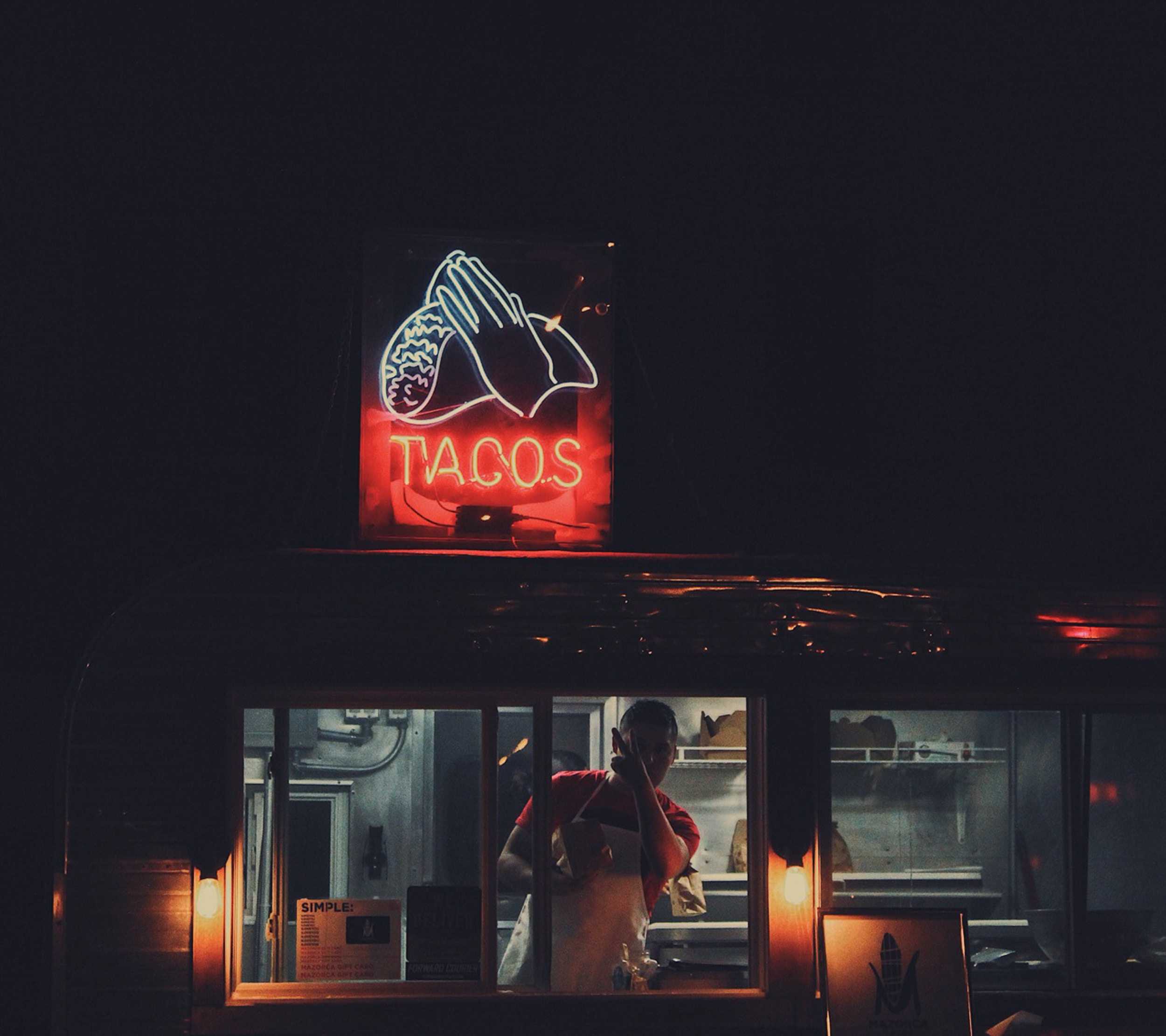 Original post by Andrew Renslow
Let's talk TACOS! Here in LA, there is no shortage of taco vendors so the competition is fierce! That's good for us taco consumers because everyone is striving to serve the tastiest on a tortilla. You can score amazing tacos in restaurants, out of trucks, and even find them being made fresh on a street corner (don't knock it til you try it). Here are my favorite taco spots from all three of the aforementioned taco distributors.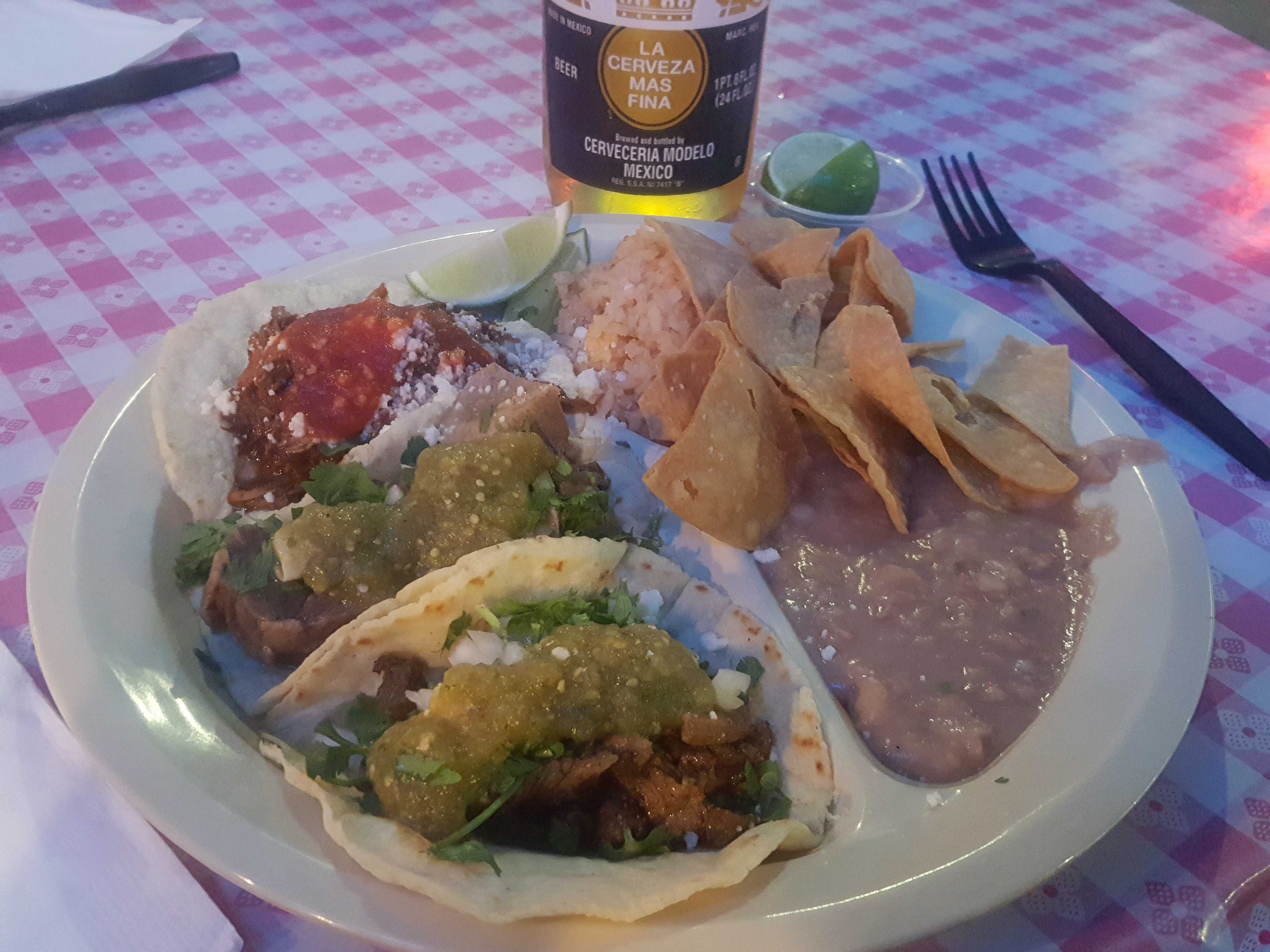 Pinches Tacos on sunset caught my attention while on tour one day. The name was a bold choice (ask a Spanish speaker to translate for you) and I had to find out why they would use such language to describe their product. But holy pinches! Those tacos are tasty and decently priced. For 12 bucks, I got asada, lengua, and bbq pollo with rice, beans, and chips …the cervasa I got from the liquor store across the street. It was an amazing meal and a great way to start a night bar hoping on the sunset strip!
Leo's Taco Truck threw me off because the graphic on the side of the truck looked like a gyro spit and I was craving Greek food. Though upon closer inspection I realized it was a Mexican food truck, the smell from the cocina locked me in line. They served me one of the best chorizo tacos I have ever had in my life! Everything was so fresh, I swear it was like they picked the limes right when I ordered. They can be found mainly in LA Proper, I ate at the truck near S. La Brea and Venice Blvd. Note: they are cash only so be prepared!
Ave 26 Taco Stand located near Cypress Park and Lincoln Heights is by far my favorite street taco stand. For people who have never been to this type of eatery, there is no building, they just cook it right there in front of you in the parking lot so it's kind of like being at a food festival. Not only are the tacos delicious but their prices rival that of even the dreaded taco bell…a buck a taco! They're cash only as well so be prepared.
Writing this blog has really got my stomach growling! Luckily I'm within walking distance of a taco stand that I've been meaning to try so maybe I'll have to update this list after a late lunch. So when you folks visit Los Angeles, remember to take a walko and grab a taco!
… or you can book a private tour with us and we will design a glorious taco filled adventure and take you to all the best local taco spots!