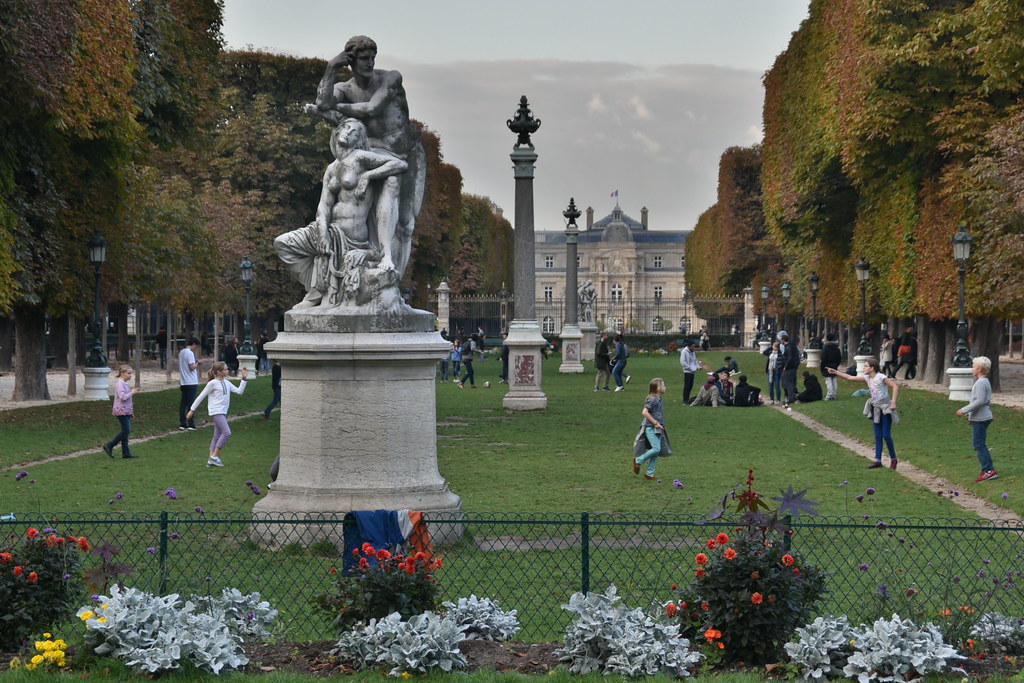 As a general rule of thumb, highly touristic areas like the Eiffel Tower and the Champs Élysées are notoriously really expensive. If you're looking to experience Paris to its fullest, but don't have the money for a luxurious trip; you absolutely will still have the best time if you follow any of these tricks for a fantastic, free adventure.
DIY (Do It Yourself) Picnics
Instead of ordering an over-priced panini outside the Louvre on Rue du Rivoli or outside the Eiffel Tower. Go inside any Franprix or Monoprix nearby for a baguette, some brie cheese, and sliced sausages. Wait, you almost forgot! Grab a cheap wine or beer option on your way out. You'll be really glad you did, because drink offered in restaurants and cafés are often times upwards of 7 euros a glass.
Avoid Taxis
Like the plague! Avoid paying 17 euros for a 20-minute walk or a 5-euro ride share equivalent in distance. Even from the Charles de Gaulle airport, it's possible to take the metro into the city. The price rates on taxis in Paris are ridiculously sky-high, so if you're trying to navigate to any part in the city center, it's always best to walk or bike using the different public stations.
Museums under 26 years old
Take advantage of your youth! If you're under 26 years old and in the European Union, most museums in Paris are absolutely free because of the educational aspect. Museum visits in Paris that practice this are the Louvre, Musée d'Orsay, and Versailles.
Visit Père Lachaise Cemetery
Absolutely free, Père Lachaise is the memorial site for many lost, famous souls. Some of the famous graves you will see are those for Oscar Wilde, Édith Piaf, and Jim Morrison.
Go to the park
Paris is a unique urban center in that it is full of opportunity to be in nature, with beautiful, green parks. Some of the many parks you can visit are Promenade Plantée, Jardin du Luxembourg, Buttes Chaumont, Jardins des Tuileries, and Jardin des Plantes.
Montmartre
Here, you will find Basilica Sacré Coeur, along with a little charming, colorful slice of Paris behind it. Here, you can walk around and take in the artists' work and the inside of the basilica for free.
Paris Plages
In summer, you can go get a tan by the edge of the Seine on the Paris Plages. Local Parisians lay out in the sun and have events for families to get active and outside. You can get involved just by heading down the stairs any time you're by the seine and see pool-side chairs.
Window Shop
Maybe this is easier said, than done. However, lots of stores in Paris have amazingly decorated windows. The really well-known department stores, like Galeries Lafayette and Printemps, hire artists to design creative installations for the various seasons and holidays that are really enjoyable to see and amazing for photos.
Free toilets!
Depending on where you are, restaurants will frown on you using their toilet or even worse, say you have to order beforehand with a credit minimum of 15 euros. However, if you look up "toilettes" in your map app or refer to this map then you will find one of Paris' many public toilets.
Dance your socks off
Love to move? Well, you can dance for free at the famous Caveau de la Huchette jazz club in the Latin Quarter for free starting at 2am on weekends. If you're not up that late, consider really immersing yourself in the local Parisian scene and dance the night away at Quai Saint-Bernard right by the Seine.
Save your money where you can while you travel so you can spend it on memorable experiences, like a guided tour with Experience First.