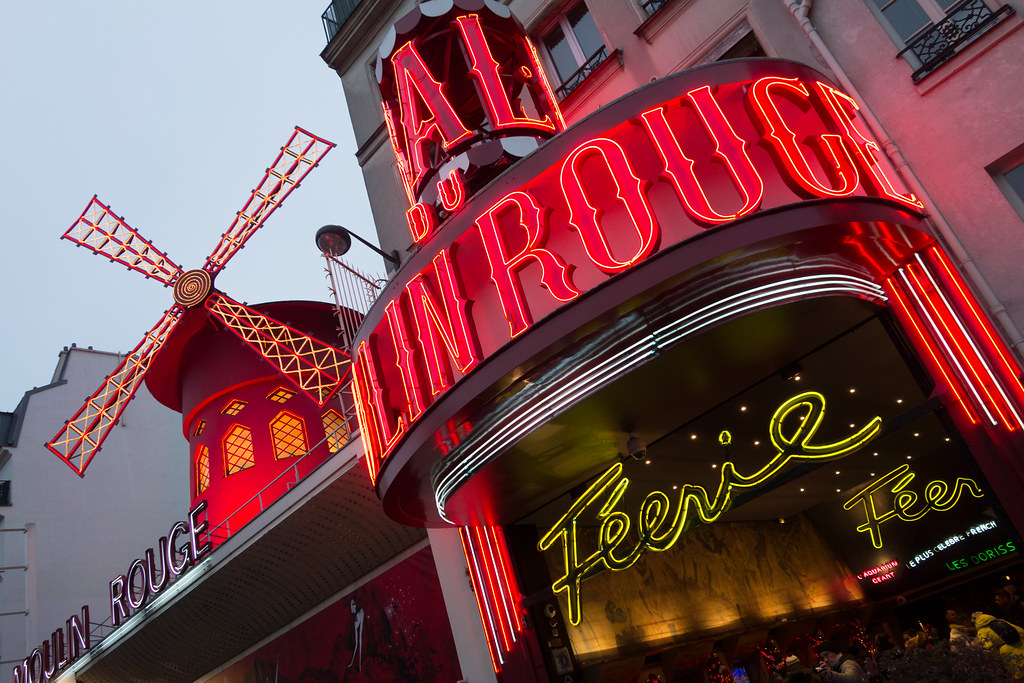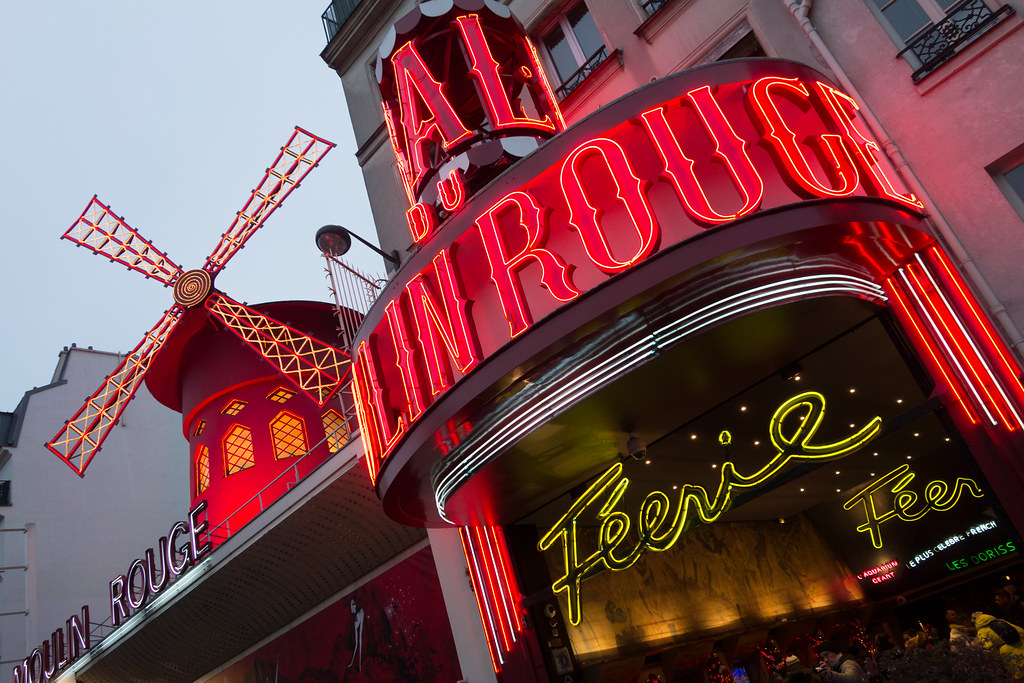 So, you may have heard of this famous cabaret under the giant, red windmill in Paris from films, books, art, but right in Paris's Montmartre you can find it in real life. Since its opening in 1889, the Moulin Rouge still stands, after two worlds wars, a devastating fire, and hundreds of thousands of guests, some royal and some historic figures in art and philosophy. You'll be happy to know the Moulin Rouge still offers performances!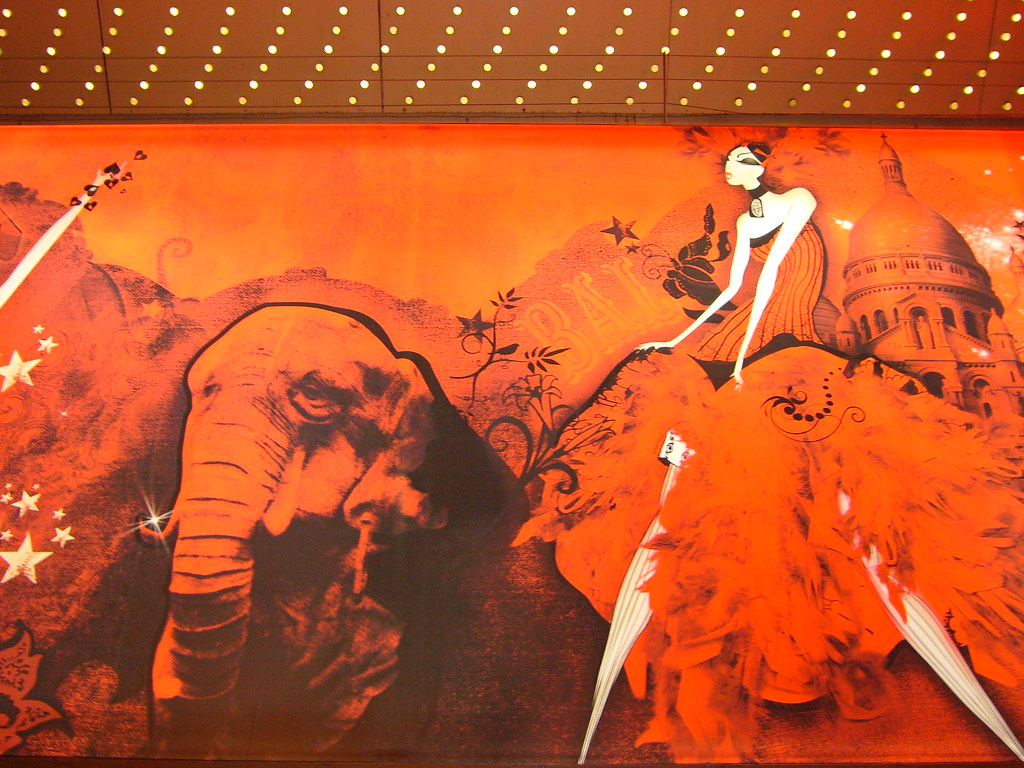 The iconic cabaret, after opening its doors 130 years ago, became the hip and happening place because of its grand parties and featured cabaret shows. On the stage of the Moulin Rouge, the famous Can-Can dance was invented. Can you do the Can-Can?
Today, the Moulin Rouge is still open and holds cabaret shows, which you can buy tickets for here.
Some fun facts about the Moulin Rouge current shows below:
All dancers require 5 weeks of intensive training before they can be trusted with the Can-Can dance, which is highly involved even for professionals.
Maison Février, built in 1929, is the source for all the intricately detailed feather costumes in the cabaret shows! Maison Février has also worked with legends Coco Chanel, Yves Saint-Laurent, and Louis Vouton.
Maison Clairvoy and the Moulin Rouge have partnered since the 1960's. Each pair of hand-made shoes, which make the dancers' costumes, requires 20 to 50 hours and the help of 5 different shoemakers to complete.
Atelier Valentin is responsible for executing the artful embroidery on the costumes for the Moulin Rouge dancers. They also are involved with other shows in Paris, from cabarets to operas around the city.
The cabaret is known for one of the best dining experiences, with a classic French menu and a staff of 120 people and 25 cooks.