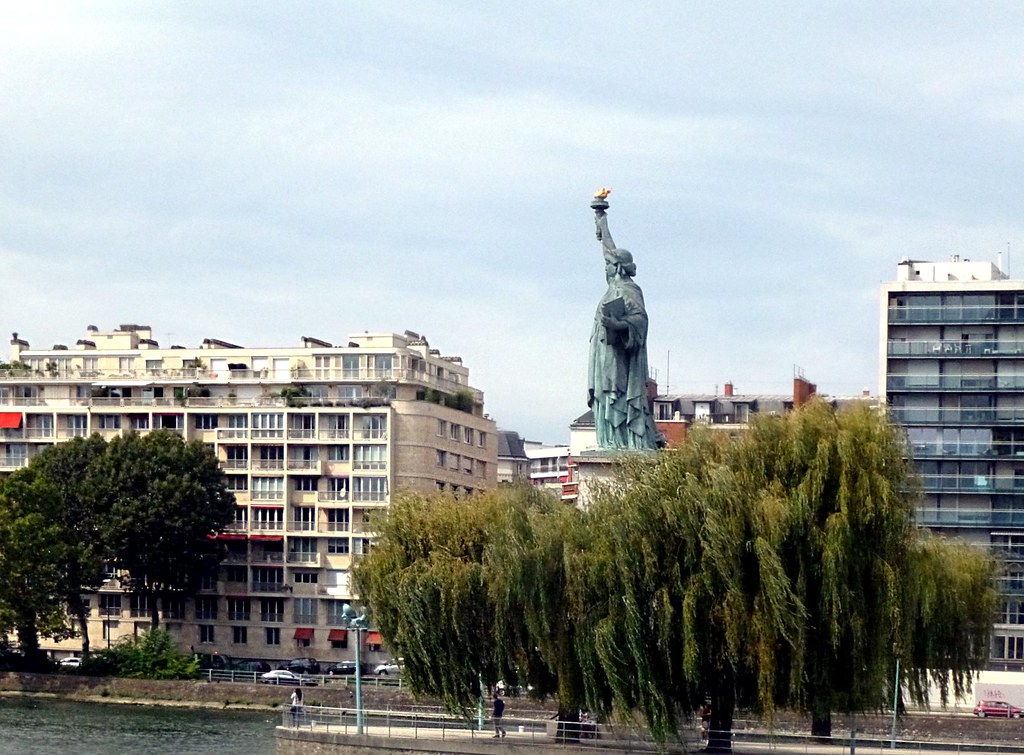 You've just traveled all the way to Paris to experience French culture, art, history, and cuisine, but don't be surprised if you notice the influence of foreign cultures, particularly American and British elements. Whether you are homesick, or you just need a break from all the rich French chocolate, wine, and crepes, here are some places to consider when you need a taste of home:
Breakfast in America
Milkshakes, hamburgers the size of your face, and pancakes in Paris? Breakfast in America, a retro-styled American diner, is delicious and authentic. The founder, Craig Carlson, an American from a small town in Connecticut, moved to Paris and did the near-impossible: he built his own American dream in France. You can actually read about his story in his memoir, Pancakes in Paris.
The Statue of Liberty
New York City's famous Statue of Liberty was actually a gift from France. In Paris, there are at least three statues of Miss Liberty that you can visit. The 35-ft. tall lady on Île des Cygnes actually faces the one in New York, and you can almost feel the bond between the two cities. Look for the other two Liberties are in Luxembourg Gardens and the Arts et Métiers Museum.
Quartier Asiatique
In Paris's 13th arrondissement, you can eat the best Chinese and Vietnamese food and have a very authentic experience. Large Asian supermarkets stock all the products and food items you could ever imagine from Asia, and there are many wonderful restaurants serving authentic Asian cuisines. The Quartier Asiatique also offers architectural differences from the traditional Haussmann-style that dominates in many sections of the city. A visit to the 13th is like a visit to another city within the city!
The Frog
Missing the pub life and sports events going on back home? For an authentic British pub experience with the option to watch televised sports and drink artisanal beer, visit The Frog. There are several locations in Paris. Each Frog restaurant has its own theme and offers customers a welcoming, international experience. Beers are brewed onsite, with many options from blonde to stouts. The selections change often. I recommend trying the Ginger Twist or the Burton Pale Ale if its on tap.
The Beast
For authentic Texas barbecue in Paris, visit The Beast, a tiny restaurant in the Republique area of Paris. Texas barbecue-obsessed owner Thomas Abramowicz trained to be a pit master at famed barbecue joints in Central Texas for a year, and then flew back to Paris to smoke his own meats with a French twist. His custom smoker, nicknamed "The Beast," delivers mouth-watering brisket, ribs, and more daily. You can also experience the founder's other fascination: American bourbon. Abramowicz also pours bourbon he's collected on his travels to distilleries in Texas and Kentucky.