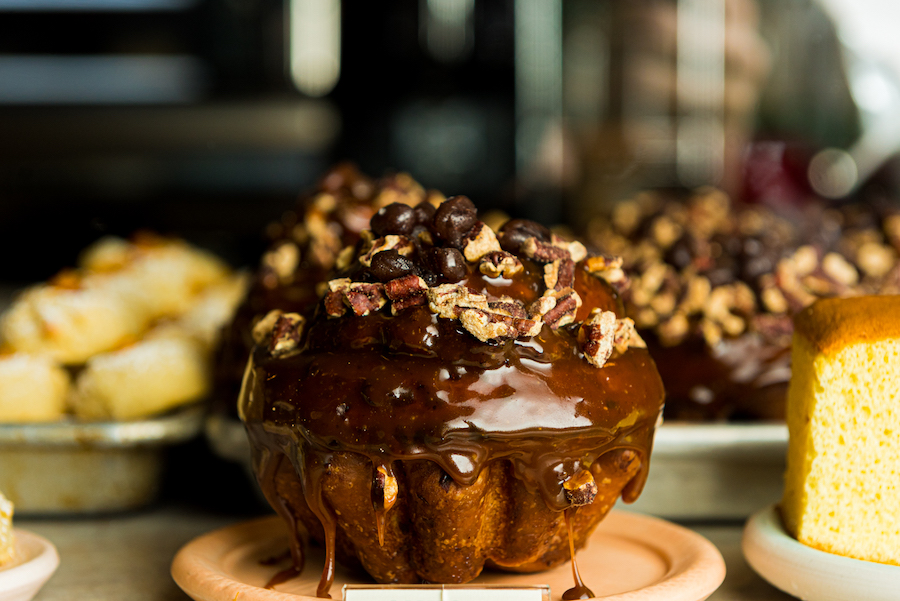 San Francisco is famous for its sourdough — and for good reason. There's nothing like the crackle of freshly baked crust as you tear into one of those hearty fermented loaves.
However, San Francisco's bakeries provide more than just bread. They're a treasure map to some of the most delicious corners of the city. You'll find not only classic French bread and perfectly executed pastries but also treats from east Asia and everywhere in between. Use this guide (and an empty stomach) to explore the multicultural heritage of the City by the Bay.
1. Breadbelly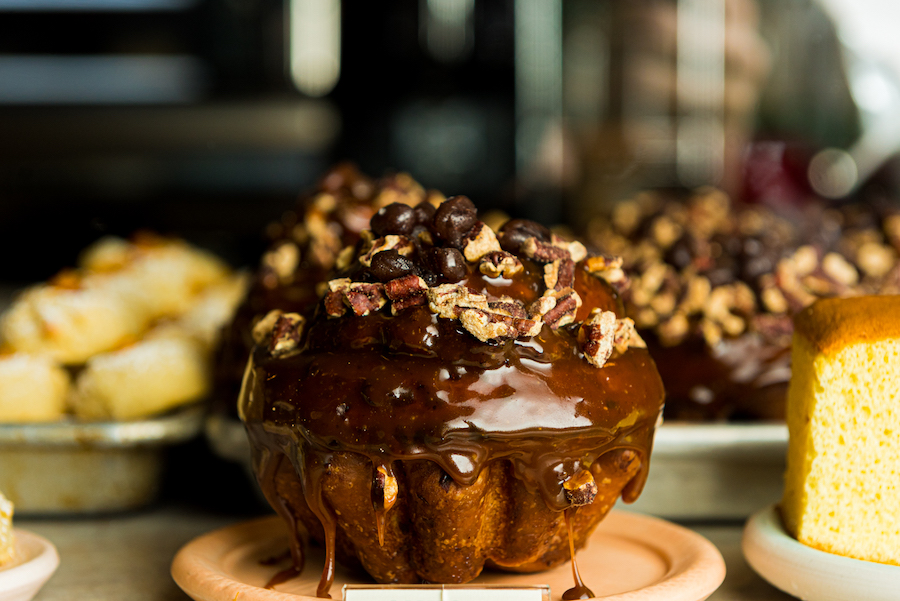 This trendy Richmond District bakery epitomizes the cultural fusion you'll find in modern-day San Francisco.
In addition to Breadbelly's beloved kaya buns — a type of steamed, coconut-jam-stuffed milk bread that originated in Malaysia — you'll find things like yuzu-bacon-serrano-chile potato salad as well as Gyeranbbang: Korean cornbread filled with a hard-boiled egg, chile flakes, scallions, and cheddar.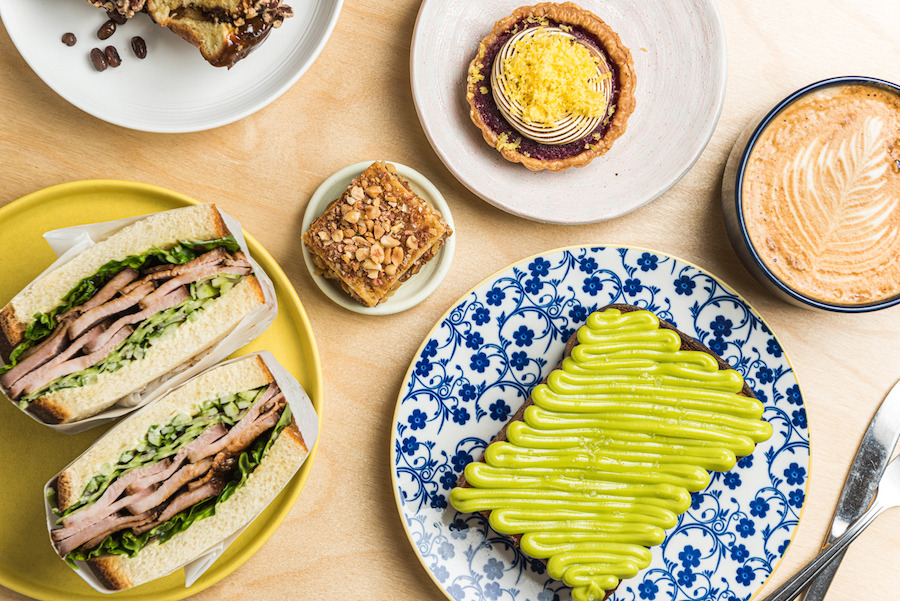 These are just a few of the items on the menu. Be sure to come hungry — and maybe bring your camera, too.
2. Golden Gate Bakery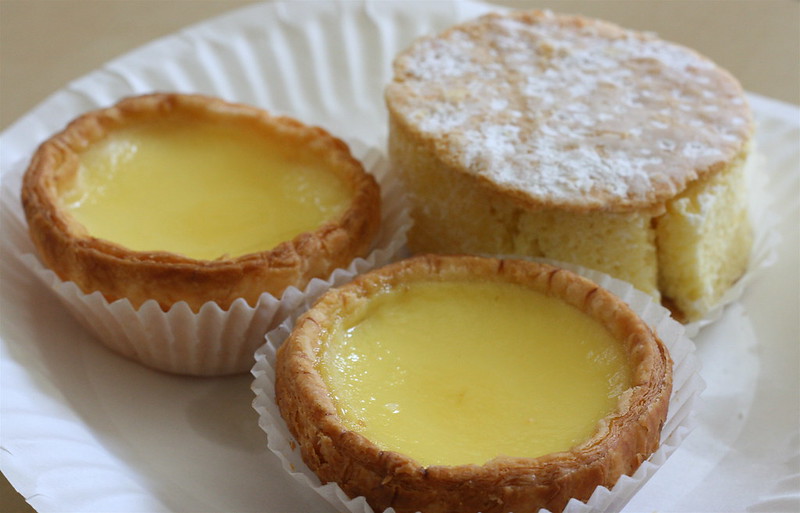 San Francisco's Chinatown is not only the oldest in North America but also one of the largest Chinese communities outside Asia. It's a no-brainer, then, that it's a must-see neighborhood for visitors. For a literal taste of local culture, go to Golden Gate Bakery.
The Grant Avenue establishment is famous for its egg custard tarts — and for its notoriously unpredictable hours. (Luckily, there's a website that provides intel on closures.) Bring cash and be prepared to wait in line for these palm-sized, flaky cups of custard. It's worth it.
3. Boudin Bakery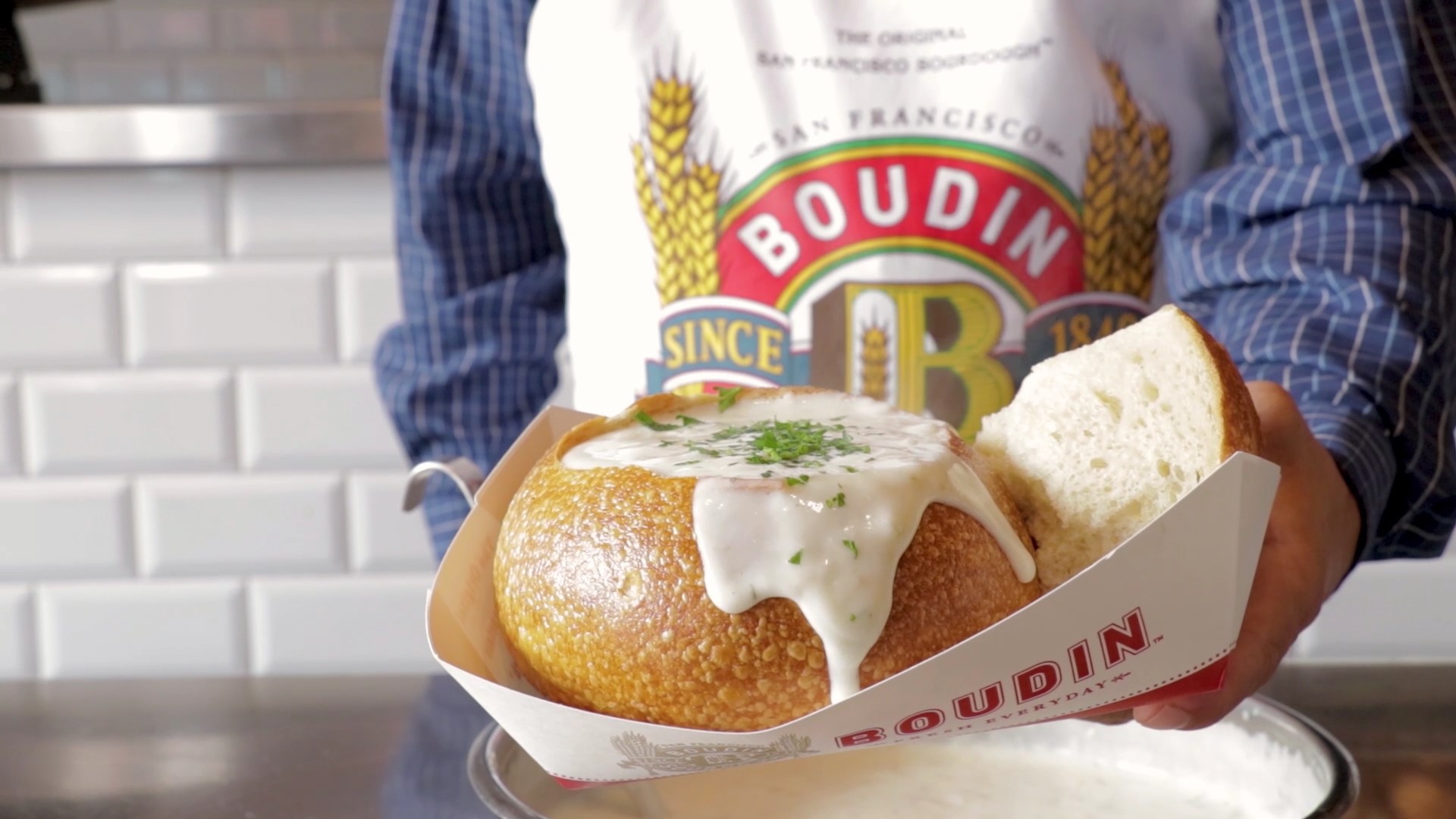 Eat bread from 1849. It's delicious, and at Boudin Bakery, it's a San Francisco institution.
Here's the story. Treasured by 49ers, sourdough made its way to San Francisco during the Gold Rush. One of the prospectors gave a wild-yeast starter to Isidore Boudin, who went on to found the bakery that now bears his name. That was back in the 1840s. Believe it or not, the company uses that same mother dough today.
Boudin locations pepper the city, but the Fisherman's Wharf outpost is the brand's flagship. Take an educational tour and peer through the 30-foot observation window as bakers craft intricate shapes, like teddy bears and alligators, out of bubbly dough. Afterward, feast on a clam chowder bread bowl with a view of the San Francisco Bay.
4. 20th Century Cafe
Inspired by ornate grand cafes in cities like Prague, Vienna, and Budapest, this Hayes Valley gem is situated in a building once owned by the cartoonist Rube Goldberg. Owner and chef Michelle Polzine has developed a gooey Russian honey cake with a cult following.
But that's not all that's on the menu. 20th Century Cafe is also a great place for a savory bite and beer or wine from eastern Europe.
5. Liguria Bakery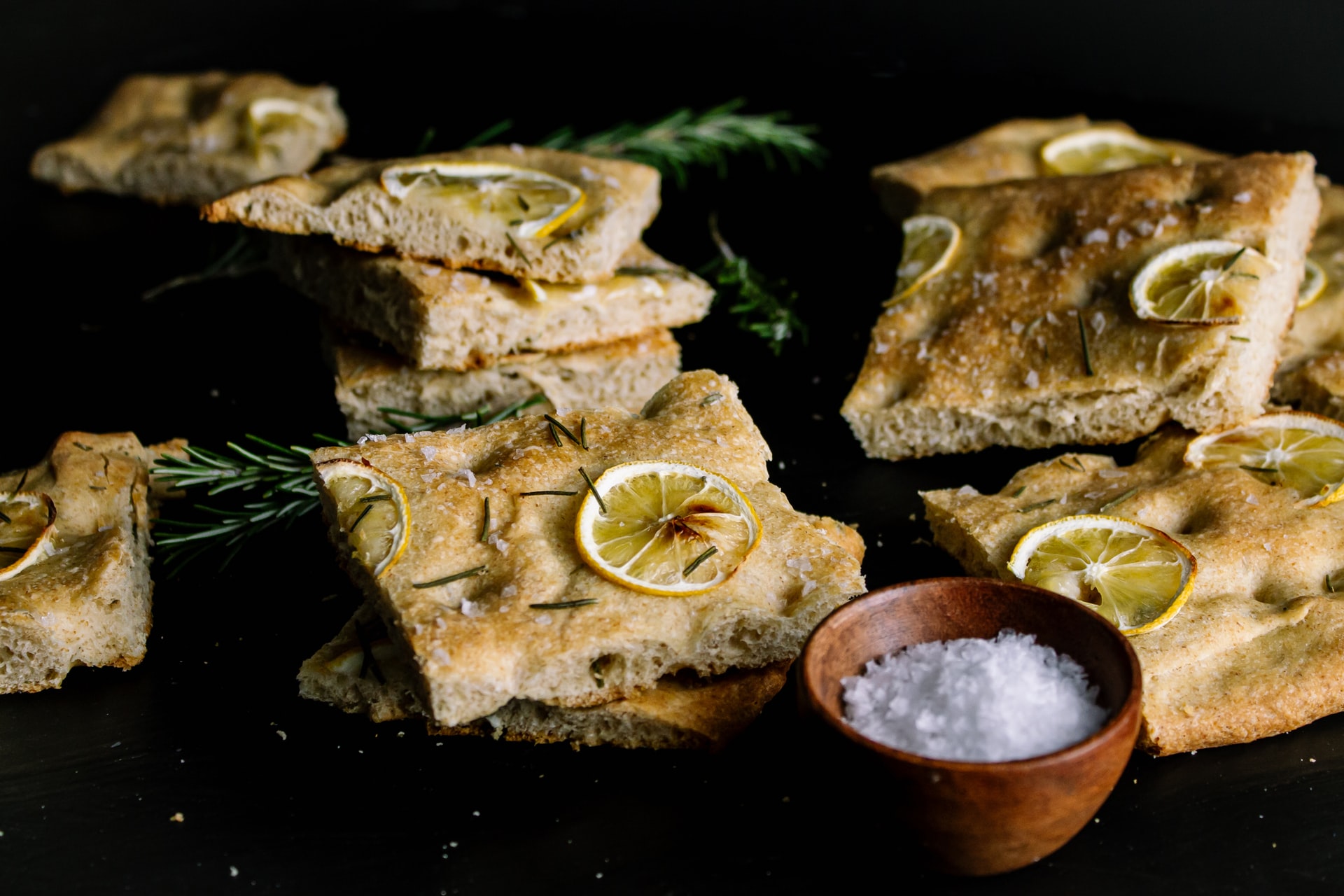 Adjacent to Chinatown is North Beach, an enclave on the northernmost edge of the city. Originally home to many Italian immigrants, the area's history remains apparent in its restaurants. The 100-plus-year-old Liguria Bakery, for example, is beloved for its focaccia.
Toppings range from rosemary to jalapeno, but the real star is the oil-drenched slab of bread (the only thing the bakery serves).
Pro tip: Take it to go and enjoy it across the street at the historic Washington Square park.
6. b. Patisserie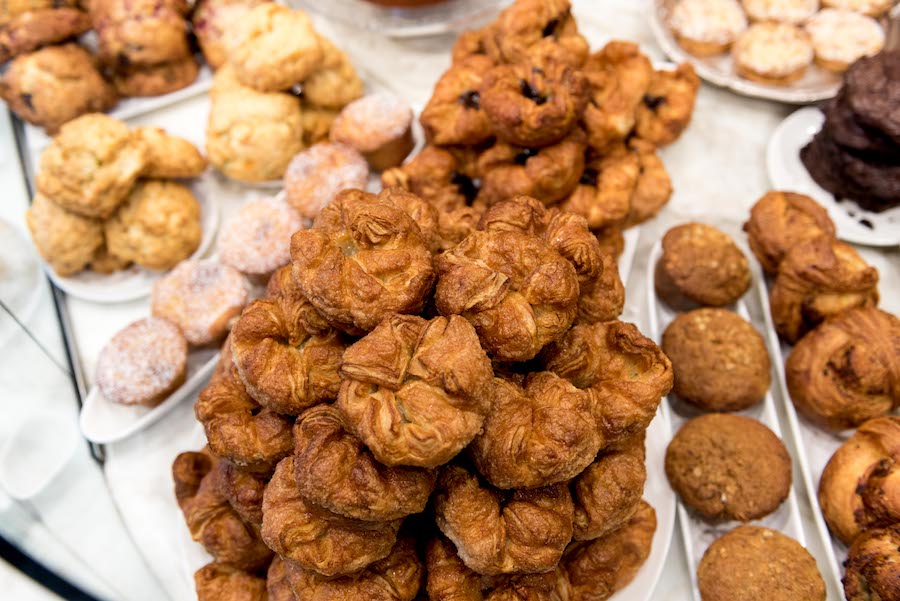 San Francisco native Belinda Leong dreamed up b. Patisserie with French pastry chef Michel Suas in the late aughts, but it wasn't until 2012 that the business found a brick-and-mortar home. Now located in upscale Pacific Heights, this is French baking at its finest.
Just take a look at these desserts.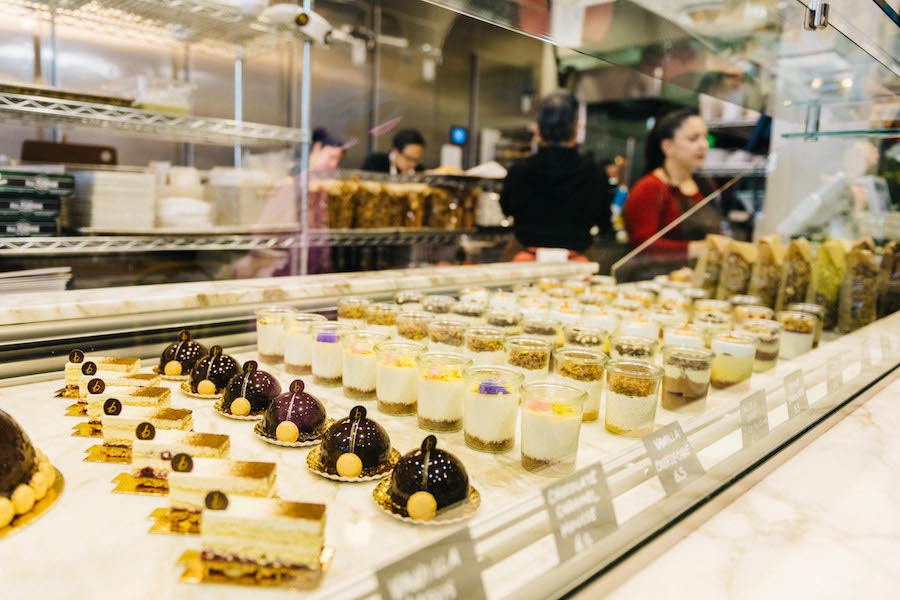 The James-Beard-Award-winning bakery makes seasonal cakes, tarts, macarons, and assorted viennoiserie — think madeleines, French tart flan, and Kouign-Amann — as well as open-faced tartines on house-made bread shaped from b. Patisserie's unique levain.
7. Anthony's Cookies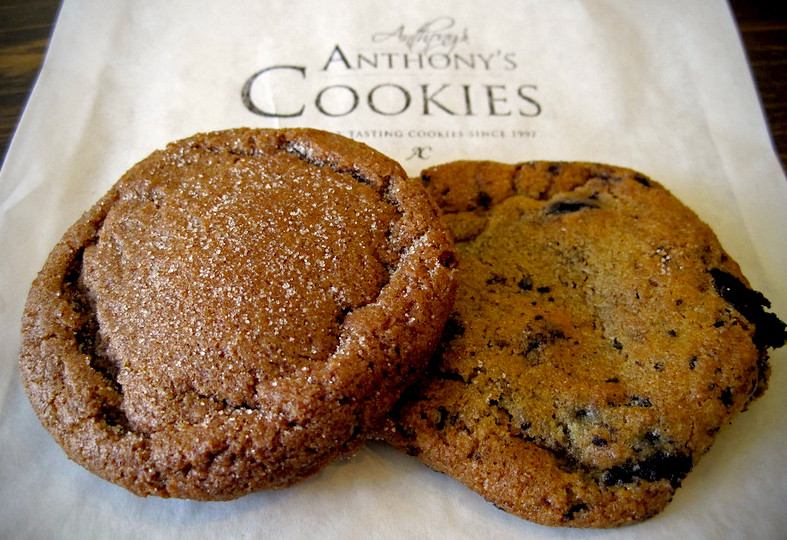 To locals, the distressed red storefront of Anthony's Cookies on Valencia Street is iconic. (In fact, it's even printed on Anthony's boxes.) Founded by former accounting student Anthony Lucas, the shop serves no-frills cookies, including gluten-free options.
Sometimes, simplicity wins out. That Toffee Chip cookie with local milk from Strauss Family Creamery? Pure bliss.
8. La Reyna Bakery
In the second half of the 20th century, the Mission District received an influx of Central American immigrants. Today, the Mission's demographics have shifted yet again, but its culture survives at places like La Reyna Bakery.
Owned and operated by the same Mexican-American family since 1977, this panaderia offers a wide array of baked goods. Go for the colorful, sugary concha, a classic.
San Francisco's Best Bakeries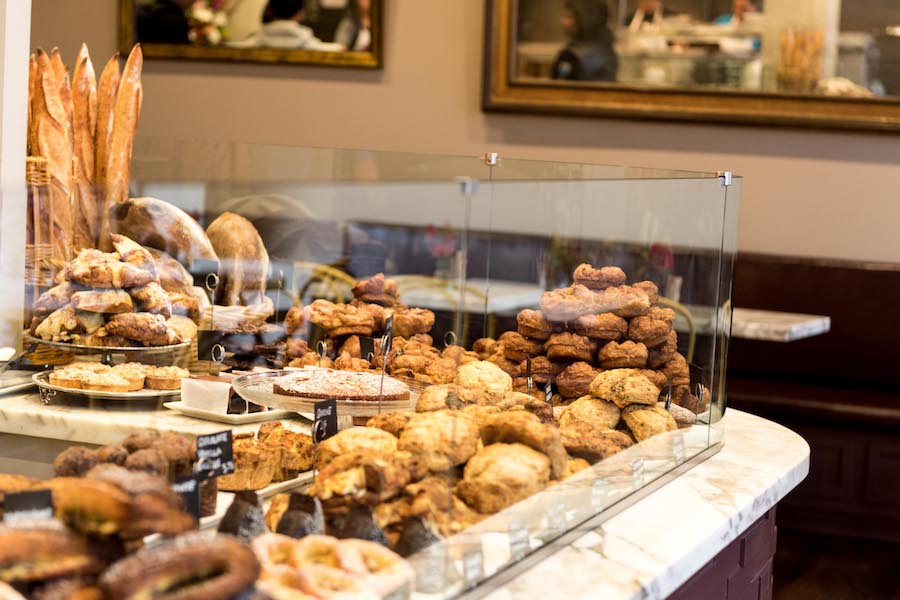 These are just a few of the best bakeries in San Francisco, but there are many more to discover on a tour of the city. As a vibrant, multicultural destination, there are always new flavors to discover here. Check out our other San Francisco blog posts for more inspiration.