The Culinary Tour de France in Eight Paris Restaurants
I remember on one mountain walking trip with a French family being sternly corrected by grandma when I referred to fondue as a 'French' dish.
"It's Savoyard!" she said. "We invented it! Here in the mountains! Our good cows, our good cheese, our good cooking!"
Wherever you go in France you'll find people are proud of their local cooking. And they'll tell you that you need to go to Alsace to taste the best flammkueche or Burgundy for the best coq au vin. (And it's true, the best daube I ever had was in Provence.)
Fortunately, though, Paris is full of restaurants that feature the regional cooking of France. So you can do the whole Tour of French cuisine without ever leaving the city of light.
Burgundy
You might know Burgundy best for its wine, but it's a centre of French gastronomy, too, with dishes including snails, cooked ham with parsley sauce, the eponymous boeuf bourguignon ('Burgundy beef'), and oeufs en meurette, poached eggs with an onion and thyme sauce. Though you'll find some of these dishes on all French menus, Au Bourguignon du Marais (52 rue Francois Miron) gives you the chance to focus on the purely regional cuisine.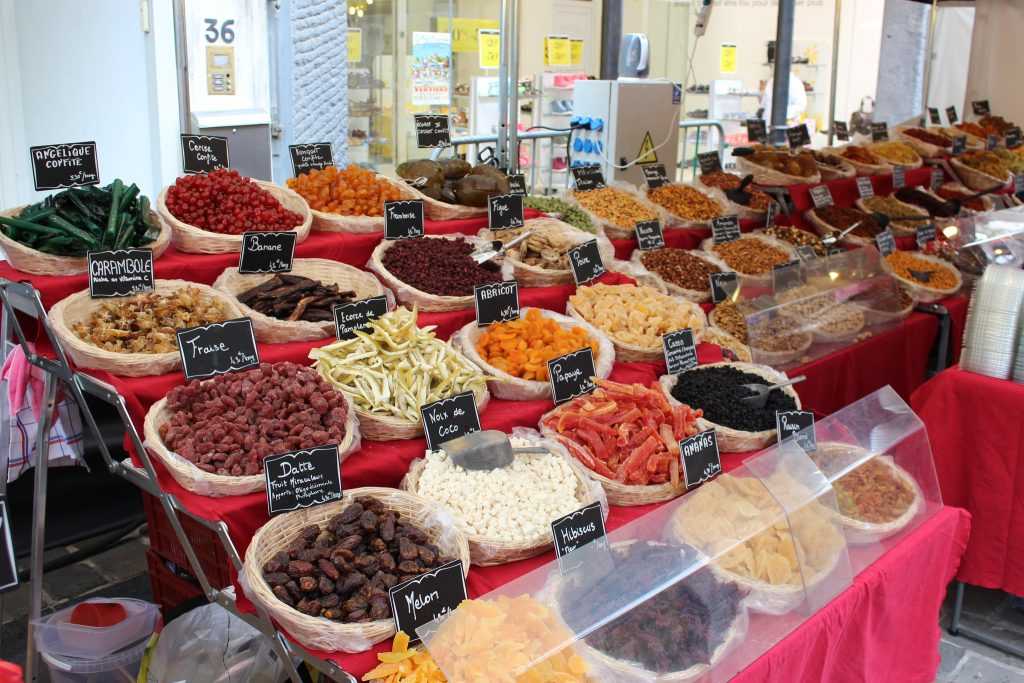 Nice and Provence
Provencal cooking is flavoured by the herbs of the garrigue , thyme and rosemary, with plenty of olives, tomatoes and peppers; olive oil is the key ingredient. Pissaladière, a tart with a bread-like base topped by onions, black olive and anchovies, is a typical starter, or salade niçoise with its tuna and olives. While inland Provence has beef daubes and other mat dishes, seacoast Nice prefers white meat and local fish.
Baieta (5 rue de Pontoise, metro Maubert-Mutalité) is a seriously haute cuisine restaurant run by a talented young chef, Julia Sedefdjian – but it's not crazy-expensive and has a great neighbourhood vibe. Sedfdjian puts a twenty-first century spin on recipes like bouillabaisse, with razor clams as well as the traditional fish, and the presentation is stunning.
Alsace
Alsace has sometimes been German, sometimes French, but locals will tell you it's "100% Alsace". Specialities have a definitely northern feel; choucroute (the same word as sauerkraut, pickled shredded cabbage) comes with smoked pork belly and an impressive variety of sausages, while the pizza-like flammkueche stars bacon, onions, and cream on a thin dough base.
L'Alsacien (6 rue Saint-Bon) near the Tour Saint-Jacques specialises in flammkueche (it even has a vegetarian version), and lets you wash the food down with Alsace white wine or amber beer – yes, Alsace is one of the few places in France where beer is a normal drink with your dinner.
Drouant (Place Gaillon) is a piece of Paris history; it was founded in 1880, and the Goncourt literary prize jury meets here. It also serves one of the best choucroutes you'll find in the capital.
Normandy
Normandy is a country of green pastures and orchards so it's not surprising to find butter, cheese, cream, and apples high on the list of ingredients. It's safe to say that Norman cuisine is not a cardiologist's dream. It's also big on pork – tripes à la mode de Caen (and yes, that does mean tripe) is one of the standard dishes, and pork belly cooked in cider and apples makes a hearty meal. (Like Alsace, Normandy often eschews wine with the meal, preferring cider. Ask for the brut, not the sweet.)
Pharamond (24 Rue de la Grande Truanderie), like Drouant, is something of a Parisian institution; it's a historic monument, with beautiful antique tiles and mirrors, and the cooking lives up to the surroundings. Finish off your meal with a tarte tatin (upside down apple pie), or teurgoule, a baked rice pudding with cinnamon.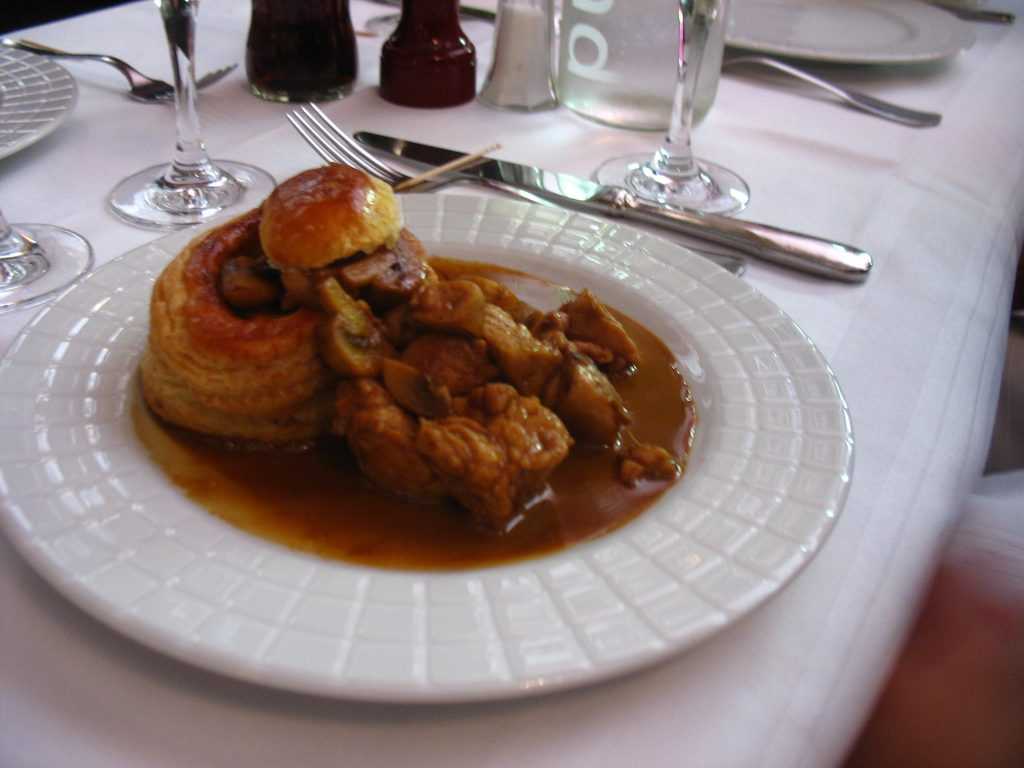 Brittany
You'll get Breton savoury and sweet pancakes and Breton farm cider to wash them down with at any creperie, but Breizh Café (109 rue Vieille du Temple) is one of the nicest. Its Marais location means it's always busy, but its galettes au sarrasin, buckwheat pancakes, are worth waiting for. Traditional ham and egg, or more upmarket scallops, top the savouries, and artisanal ciders give you a taste of the real thing that's far removed from the EUR 2 industrial cider you'll get in the supermarket.
Auvergne
Auvergne is the centre of France – the lonely uplands of the Massif Central, with the grandes drailles where huge herds of livestock swarmed, twice a year, up to the high pastures and down to the lowlands. Aligot is the local signature dish, a kind of cheesy mashed potato made with tons of cream and the local tomme cheese, while puy lentils are another local speciality. Beef and duck are the main meats, and Auvergne also boosts magnificent charcuterie.
L'ambassade d'Auvergne (22 rue du Grenier Saint-Lazare) is a friendly restaurant with a traditional Auvergnat menu and, even better, traditional plum brandy as a digestif. Charcuterie and aligot are real strengths here so sticking to the basics is highly recommended.
Savoy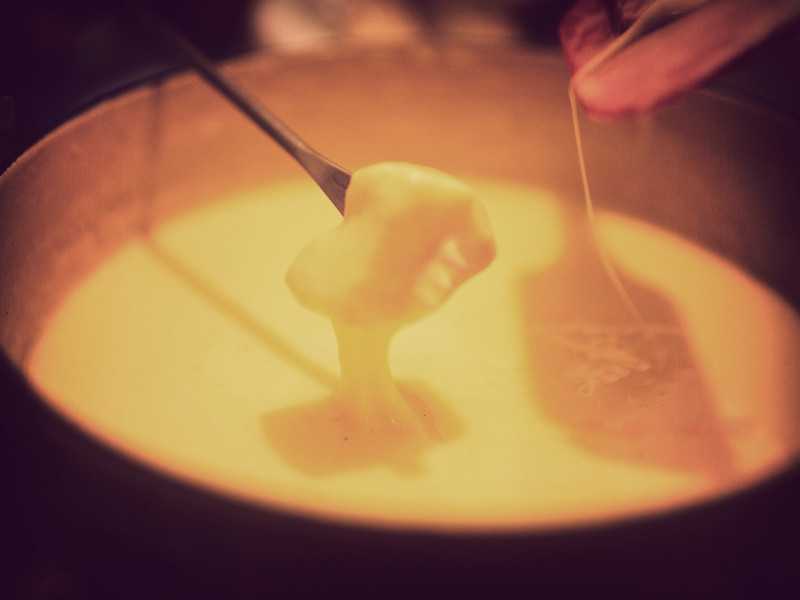 Savoy is mountain country; cows graze the high summer pastures, and in winter, you want something hearty as well as to use up all that cheese. Fondue, raclette, tartiflette – if it has cheese and potatoes in it, it's probably from Savoy.
Le Chalet Savoyard (58 rue de Charonne) stands in a rather nondescript Paris street, but inside, it has the authentic warm feel of an Alpine chalet. Guess what? Fondue is on the menu. So is raclette. It's a simple formula, the staff are friendly, and I think even grandma might have approved.