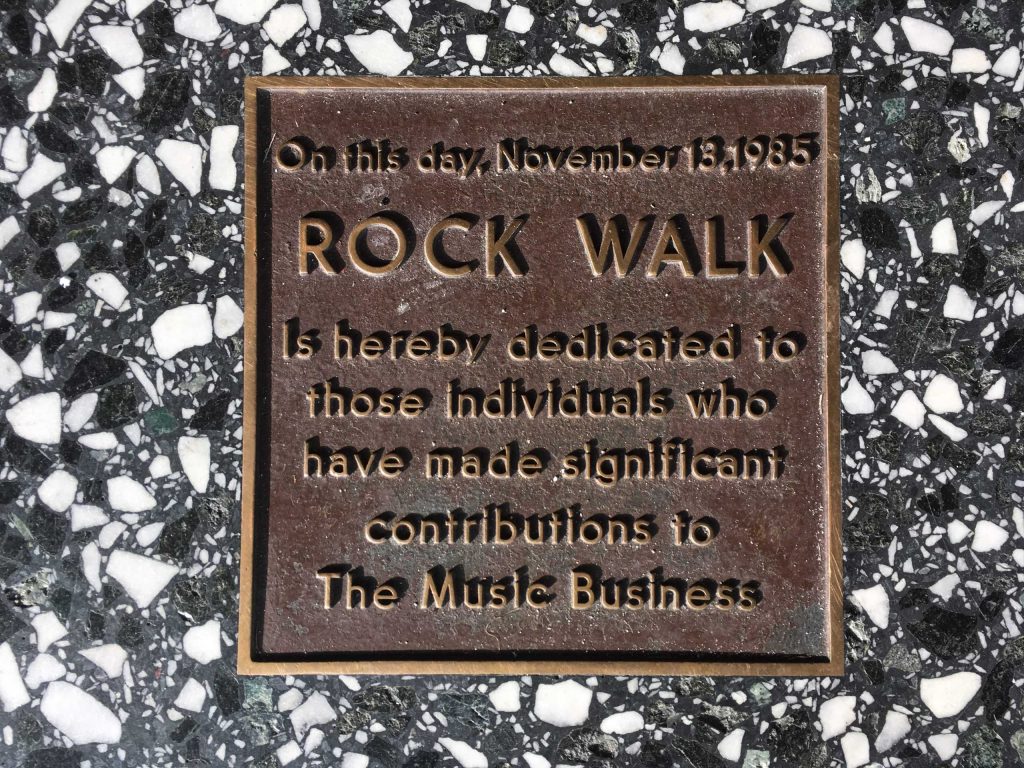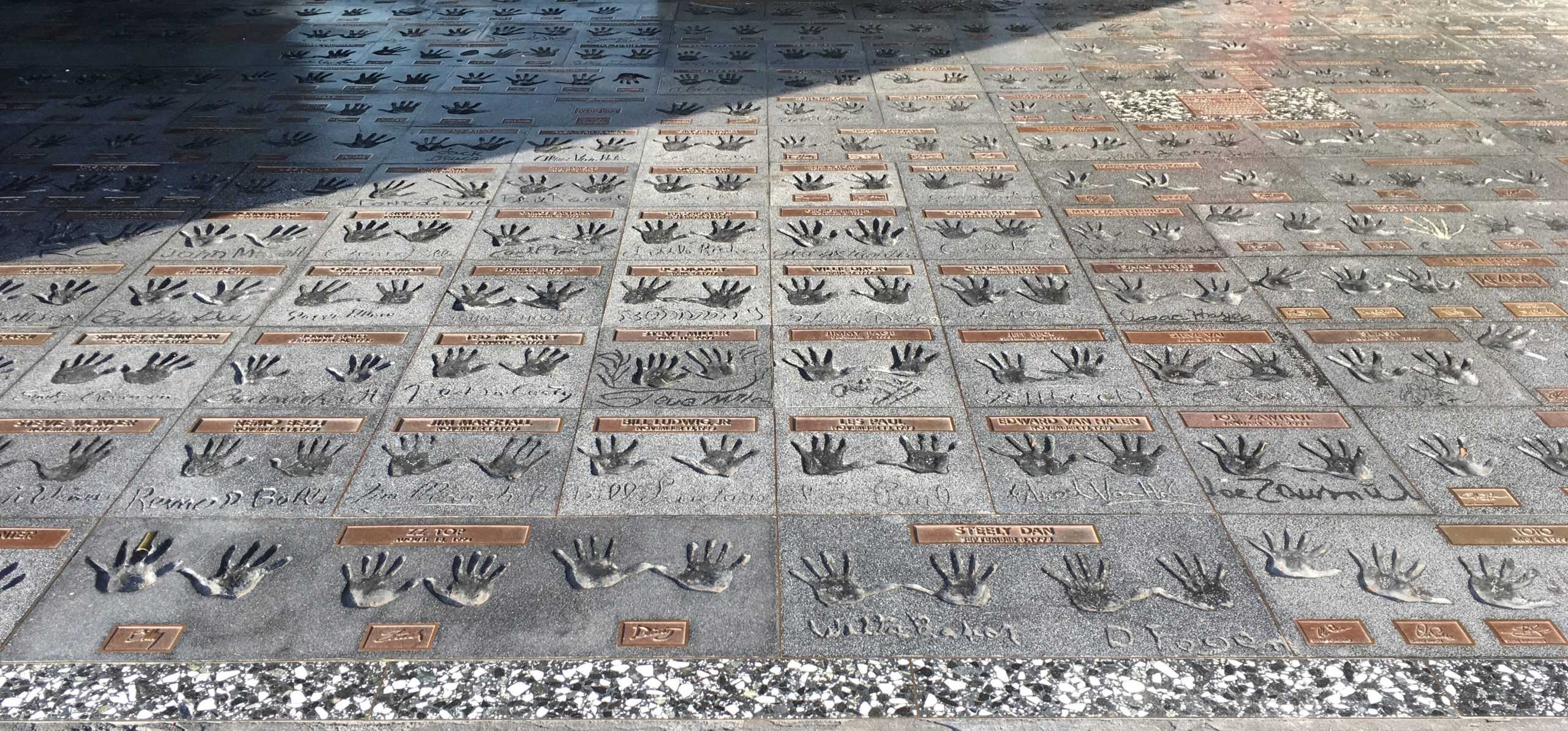 Post and Photos by Barry Finnegan
There are over 250 Guitar Centers across the United States but only one of them has the cemented hand prints of some of the most iconic musicians of our time, and that is the Guitar Center at 7425 Sunset Boulevard in Los Angeles, California.
Founded in 1985, and undoubtedly inspired by the famous Chinese Theatre just one mile away on Hollywood Boulevard, the "Rock Walk," as it is known, has memorialized some of the biggest names of all time in the music industry.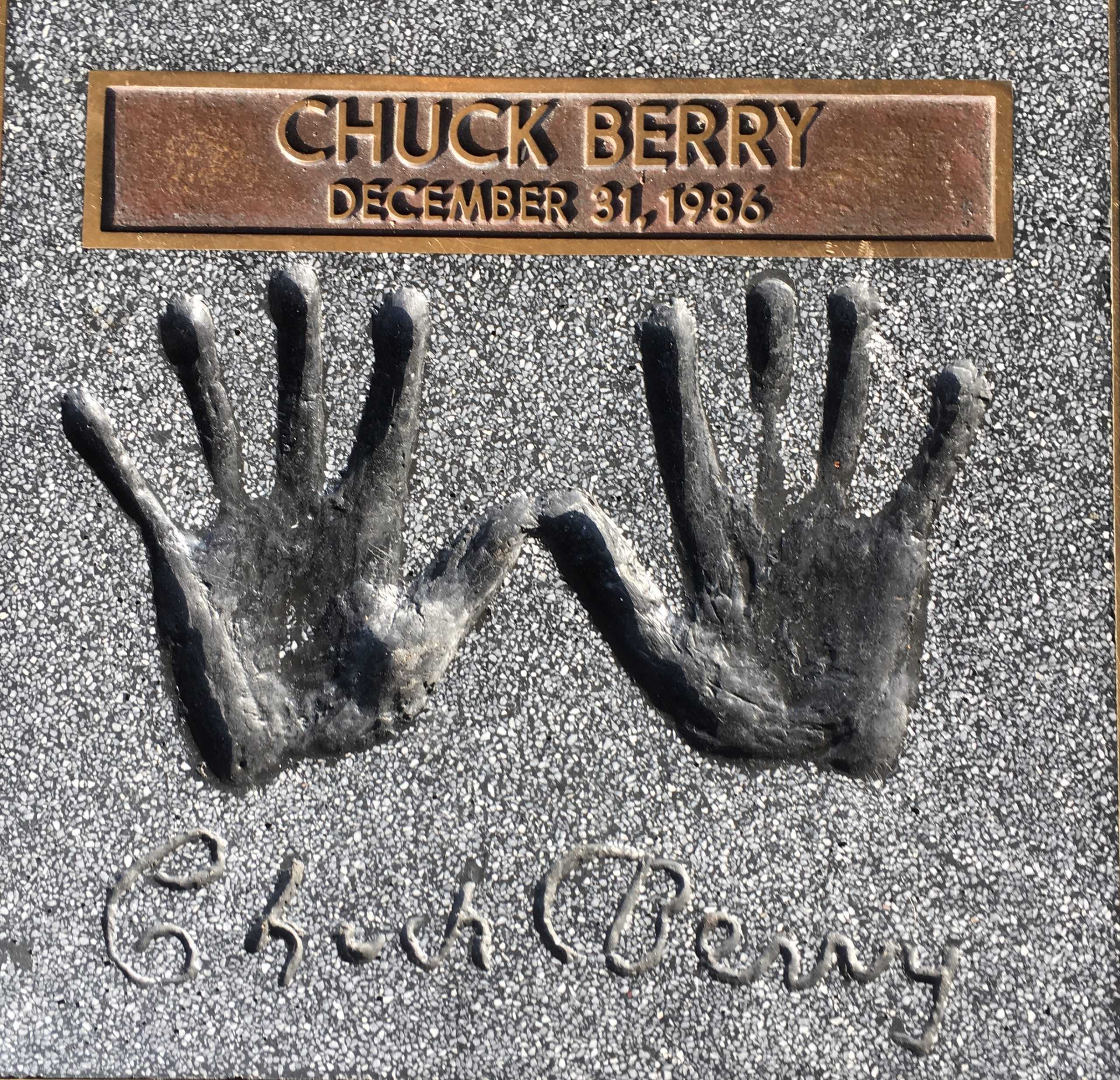 While smaller in area than the sidewalk in front of the Chinese Theatre, Hollywood's Guitar Center allows visitors to compare their hands to those music legends that have defined generations with the sound produced from their fingertips. Queue the 1963 hit by then 12 year old Stevie Wonder.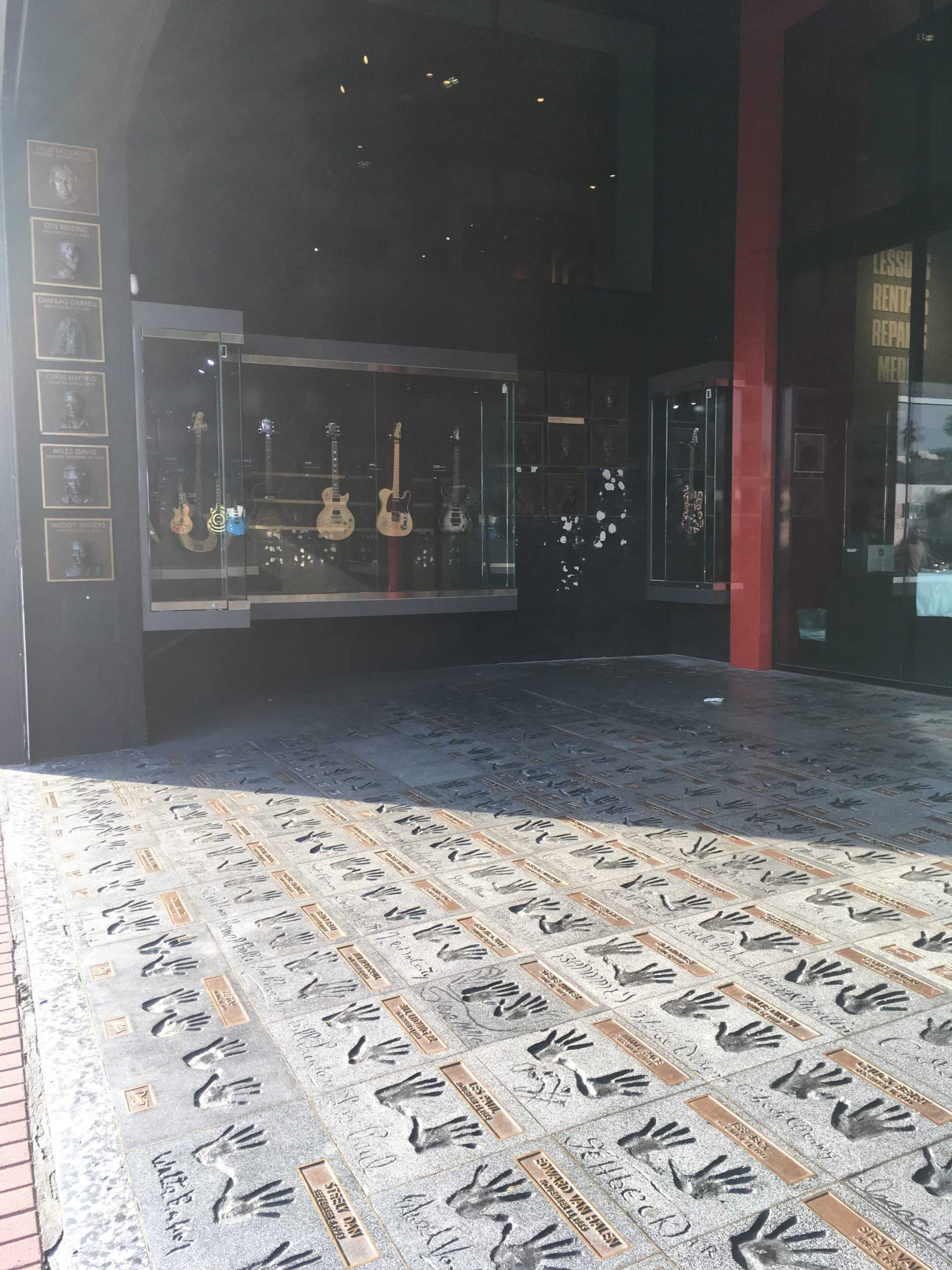 Wonder was one of the inaugural inductees on the Rock Walk along with Jim Marshall, Robert Moog, Eddie Van Halen and Les Paul. Paul, a great guitar player in his own right, was instrumental (pun intended) in the design of the Gibson model that bears his name. Like the Fender Stratocaster that Jimi Hendrix famously played upside down and strung for a lefty, the Gibson Les Paul has been the guitar of choice for the likes of Jimmy Page, Joe Perry, and Slash among many others, all of whom have their handprints on the Rock Walk.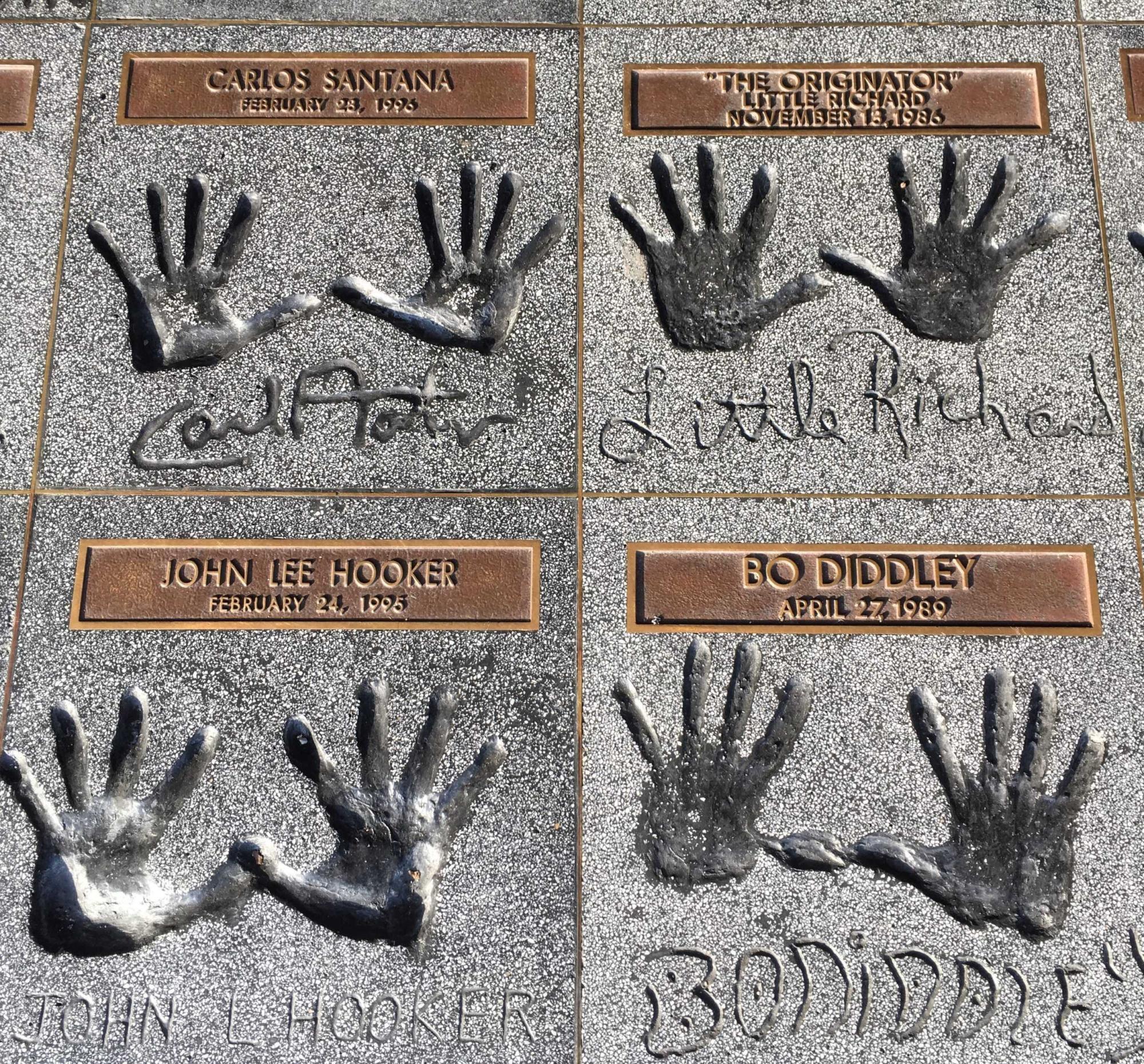 They share real estate on the Walk with a long list of music legends that includes Chuck Berry, Little Richard, Jerry Lee Lewis, Kiss, Bo Diddley, Brian Wilson, James Brown, Aerosmith, Smokey Robinson, The Moody Blues, the Doobie Brothers, Carl Perkins, Greg Allman, Black Sabbath, Grace Slick, Alice Cooper, Ozzy Osbourne, Nancy Wilson, Johnny Cash, Jethro Tull, Steely Dan, Ted Nugent, Emerson Lake & Palmer, Jeff Beck, Lynyrd Skynyrd, Kansas, The Ramones, The Ventures, Jan & Dean, Carlos Santana, B.B. King, Carol King, Dick Clark, and Leo Fender (inventor of the Fender guitar).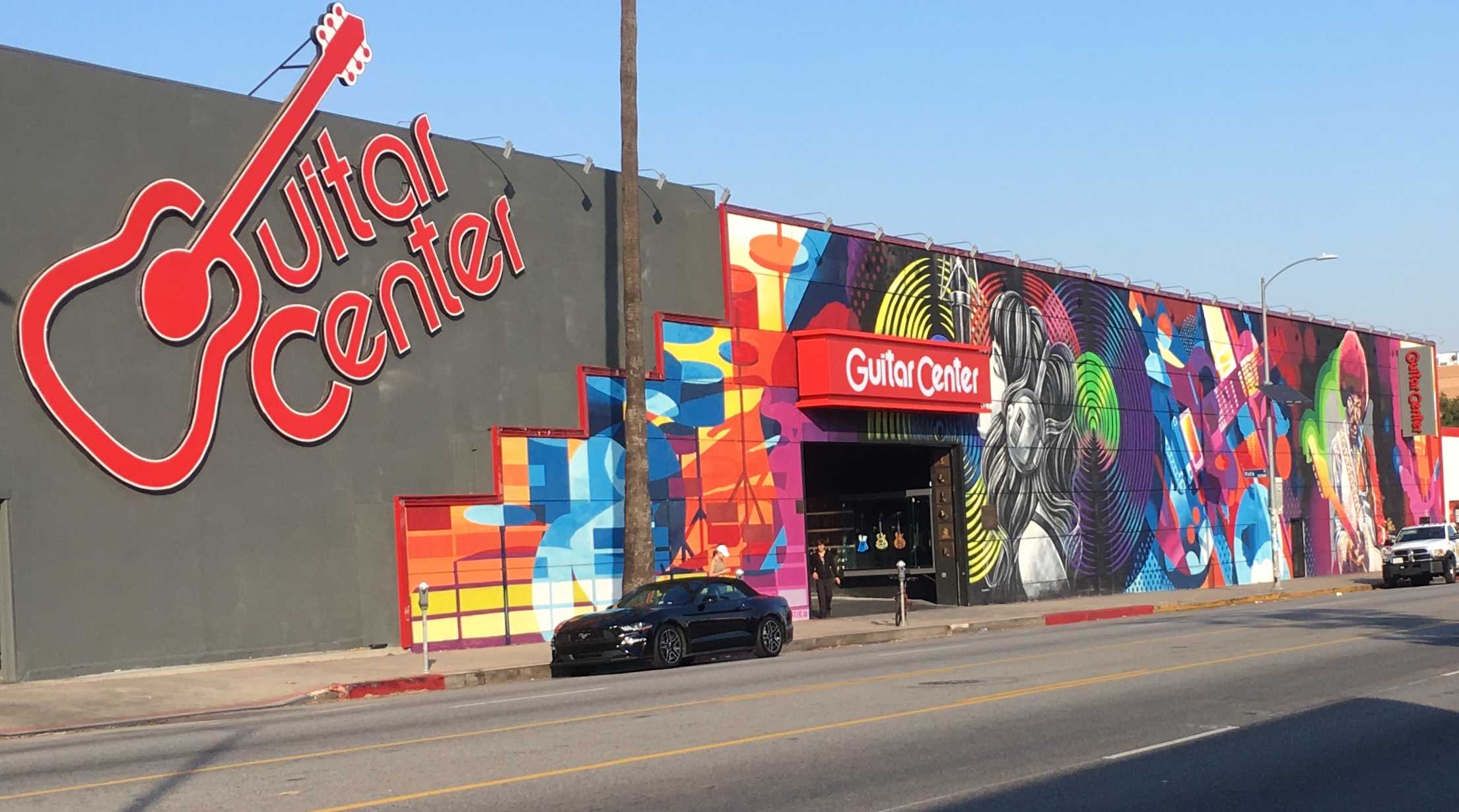 This hidden gem in the heart of Hollywood is often missed as tourists make their way to close by landmarks. Like every Guitar Center the Hollywood store has an immense selection of guitars both electric and acoustic as well as keyboards, drums, amps and a plethora of equipment and accessories. If you go you'll want to be sure to check out the back room filled with vintage guitars. Depending on what is on display you can find guitars here in the $20-40k range.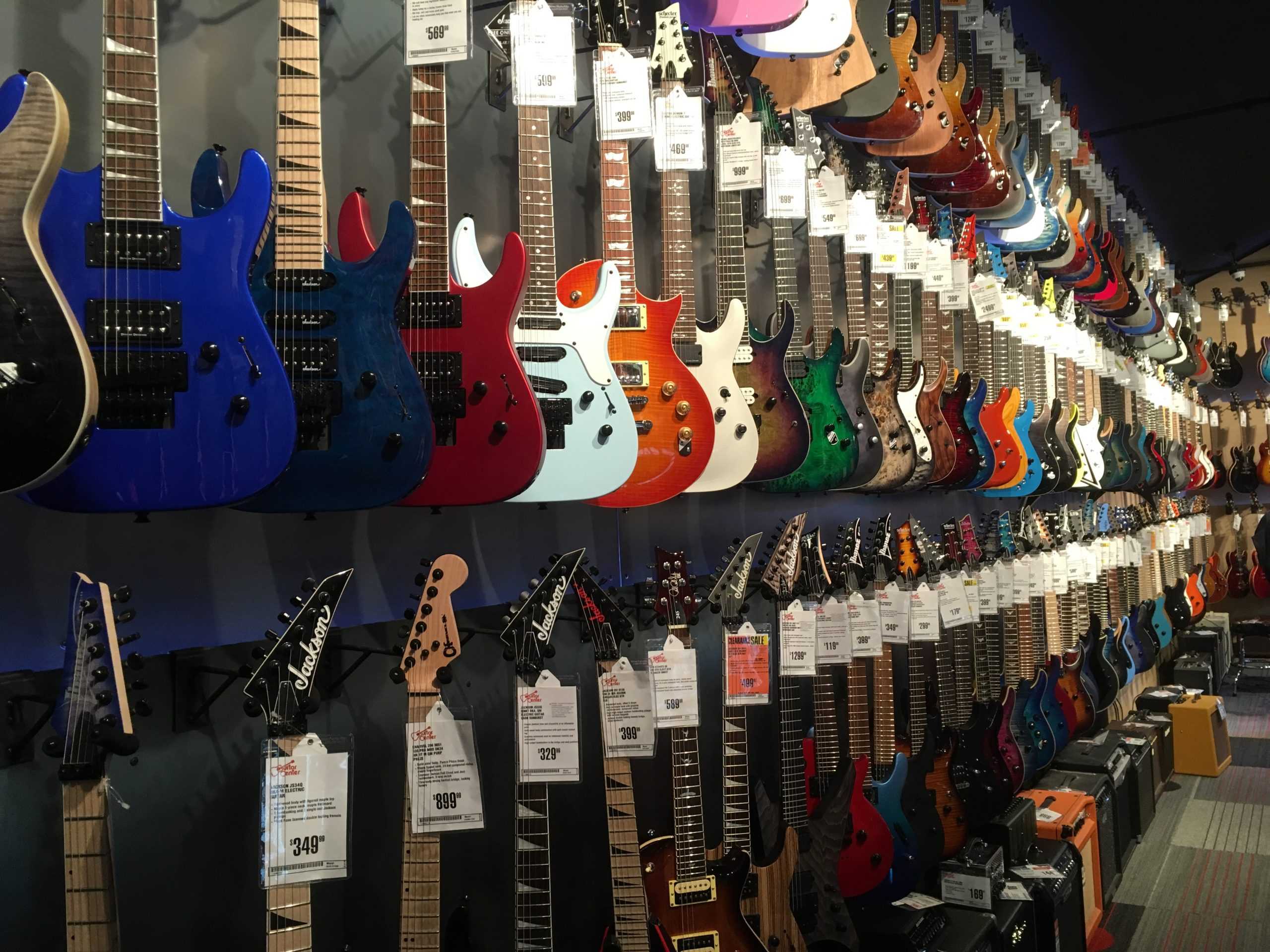 At the time of writing this the most expensive guitar was priced at just over $31,000, and that's far from the most expensive guitar I've seen here. And being this is Hollywood you never know who may be plugging in next to you. One of our guides was tinkering around in the store when he heard someone next to him start to jam. He looked over to find none other than talk show host Conan O'Brien, who just happens to be a pretty darn good guitar player.
Guitar Center's Hollywood Store is open Monday through Saturday from 10am to 9pm and Sundays from 11am to 8pm.