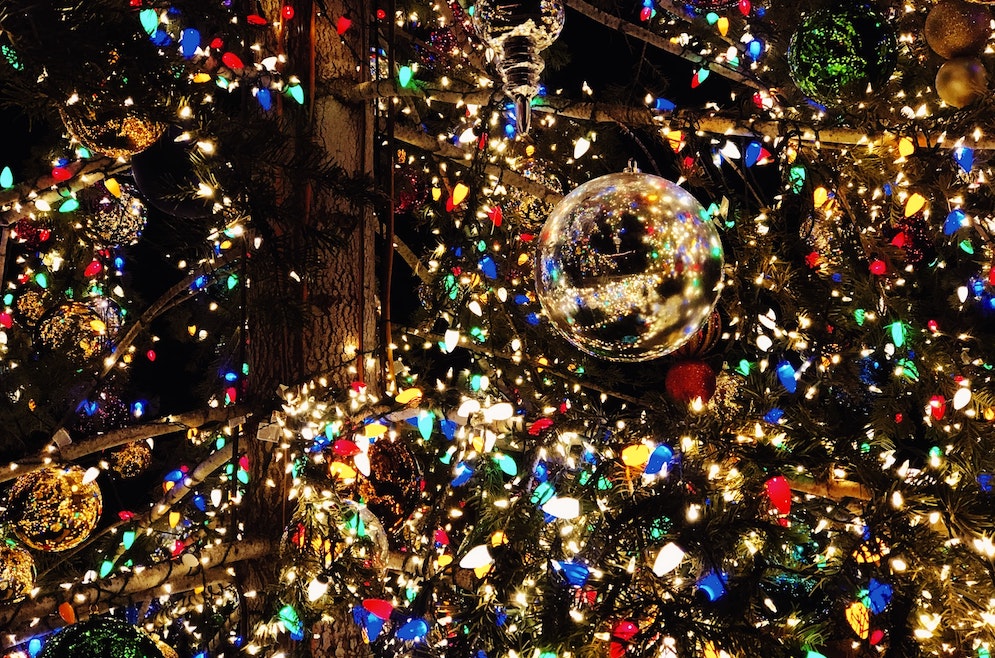 Just because SoCal doesn't have the traditional "white Christmas" doesn't mean there's not plenty of holiday spirit to enjoy throughout the Greater LA area.
From the world's best destinations for holiday shopping to some of the most impressive lights displays in the region, here are some top things to do in LA in December.
Fantastic Outdoor Light Displays in Greater LA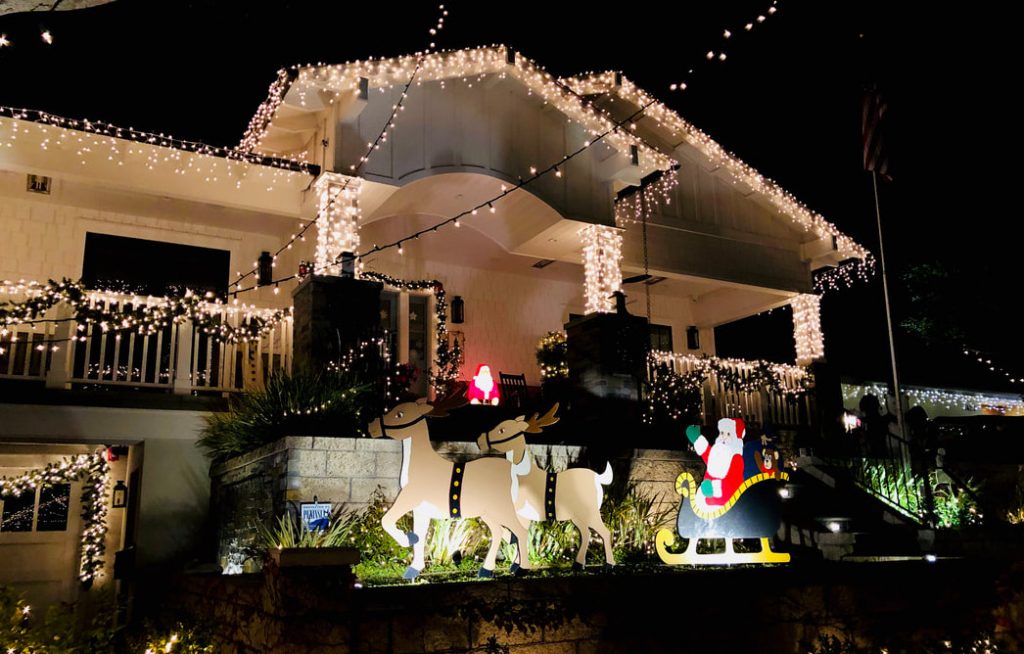 There are plenty of neighborhoods in LA that celebrate the holidays by decking out every visible surface in an impressive array of lights. While this list is subject to change depending on ever-changing city-wide restrictions, there are a few local favorites you shouldn't miss:
Christmas Tree Lane (Santa Rosa Avenue, between Woodbury Ave and Altadena Drive in Altadena)
The famous Venice Canals
The "Sleepy Hollow Christmas Lights Extravaganza" in Torrance
Upper Hastings Ranch in Pasadena
LA's Enormous Christmas Trees
There are plenty of places to check out LA's most impressive tree displays. You can visit all of them for a DIY Christmas tree tour. Here's where to go:
Americana at Brand
The Manhattan Beach Pier
Santa Monica's Third Street Promenade
Multiple spots around DTLA
Snow in the Angeles National Forest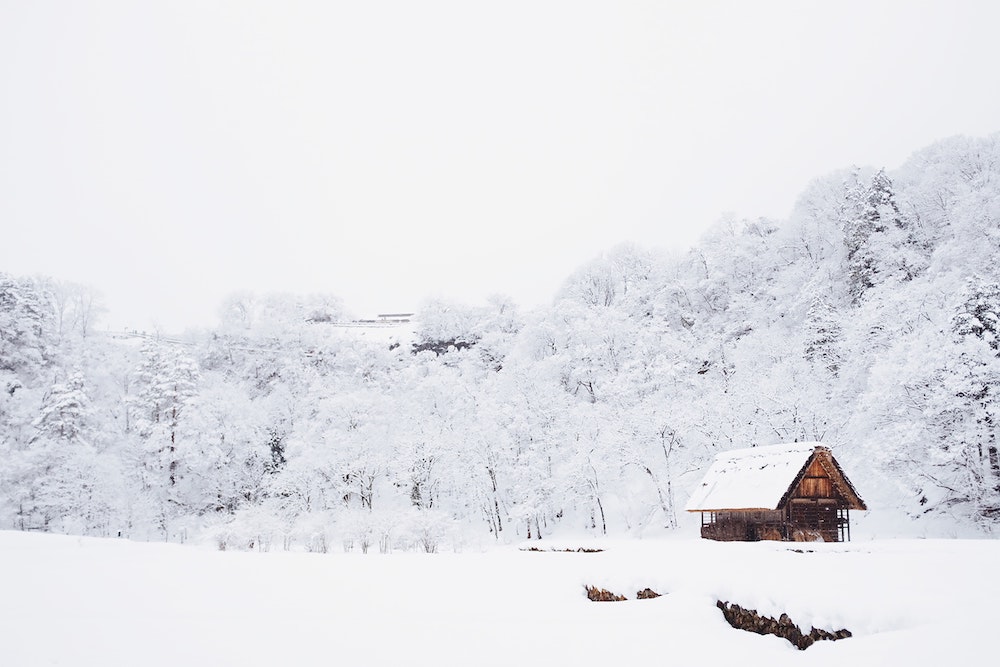 For an authentic "white winter" experience, take a day trip up to the San Gabriel Mountains National Monument. The preserved land encompasses parts of the Angeles National Forest and the San Bernardino National Forest.
Up in this higher elevation, there's plenty of snow during the winter months to play in. It's just 90 minutes outside downtown LA but feels a world away.
Local tip: For this trip, make sure to use a safe, snow-equipped car to drive on the icy mountain roads, and be respectful of local restrictions and travel recommendations since many of the mountain communities are smaller and can be more vulnerable to the spread of COVID-19. As with any trip outside the home, wear a mask.
LA's Best Warm Mocha and Hot Chocolate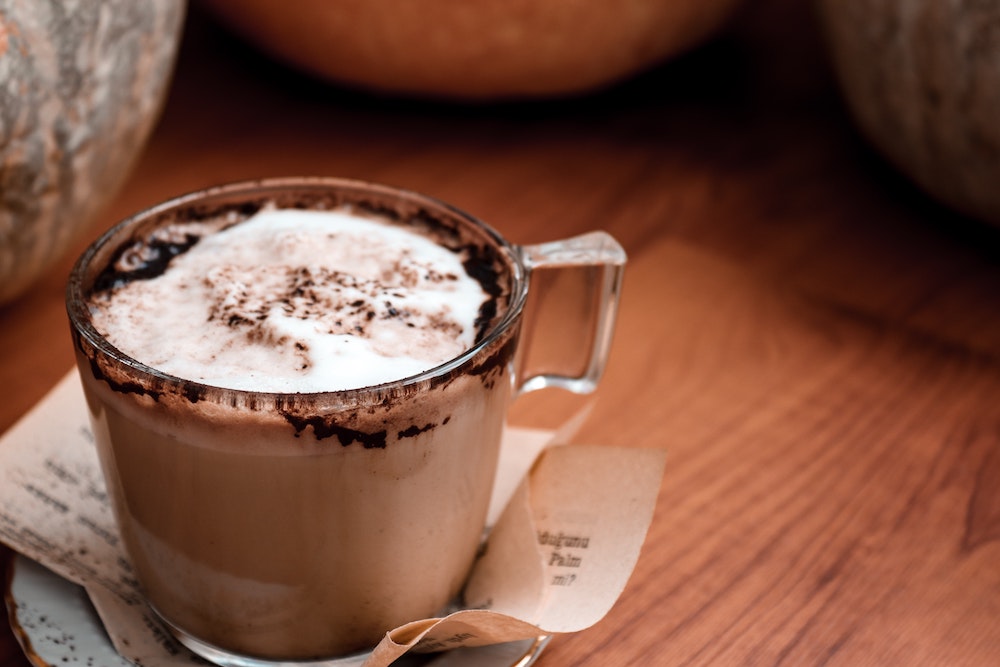 Los Angeles is a mecca for good coffee — which means the opportunity to enjoy a great hot chocolate on a chilly day (which for Angelenos, is anything under 60 degrees). Popular choices for a soul-warming treat would be ChocoVivo, a specialty chocolate shop in the Culver City neighborhood, or the famed Alfred Coffee & Kitchen for a handmade mocha.
Shopping at LA's Decorated Malls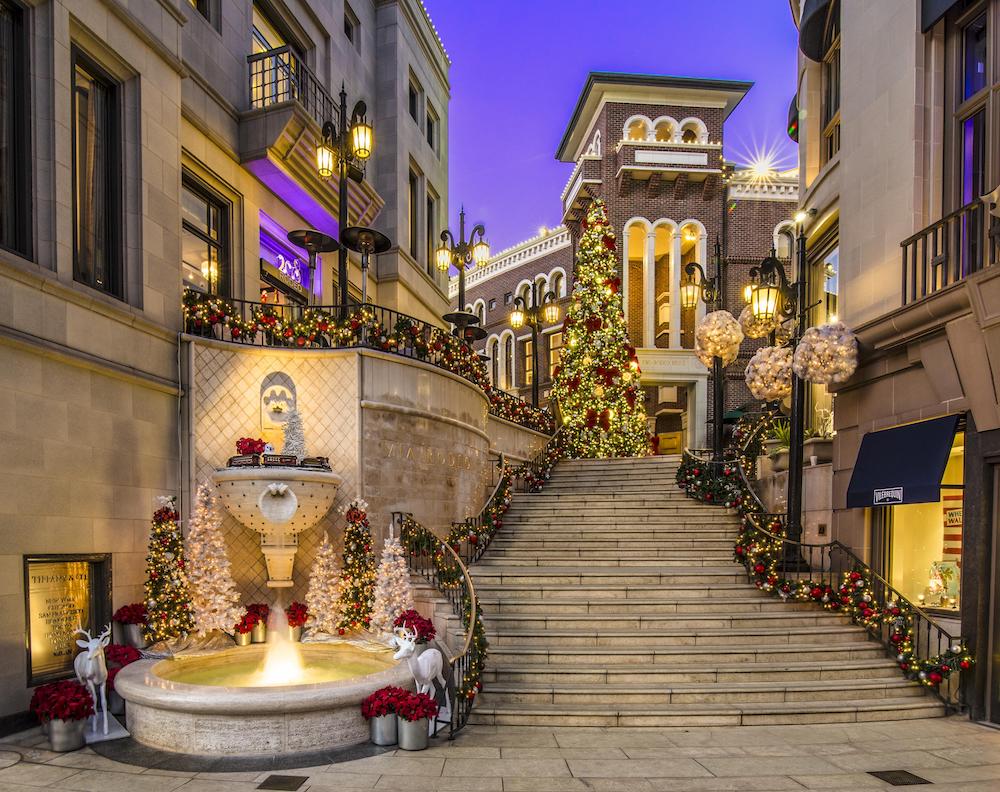 Los Angeles is a global capital for shopping opportunities. Many of these malls are outdoors so you can enjoy the sunny December weather while you shop for everyone on your Christmas list. There are so many places you could go for holiday shopping, but these are some of the most popular, thanks to their festive decor and wide selection of stores:
"Visions of Holiday Glamour" in Beverly Hills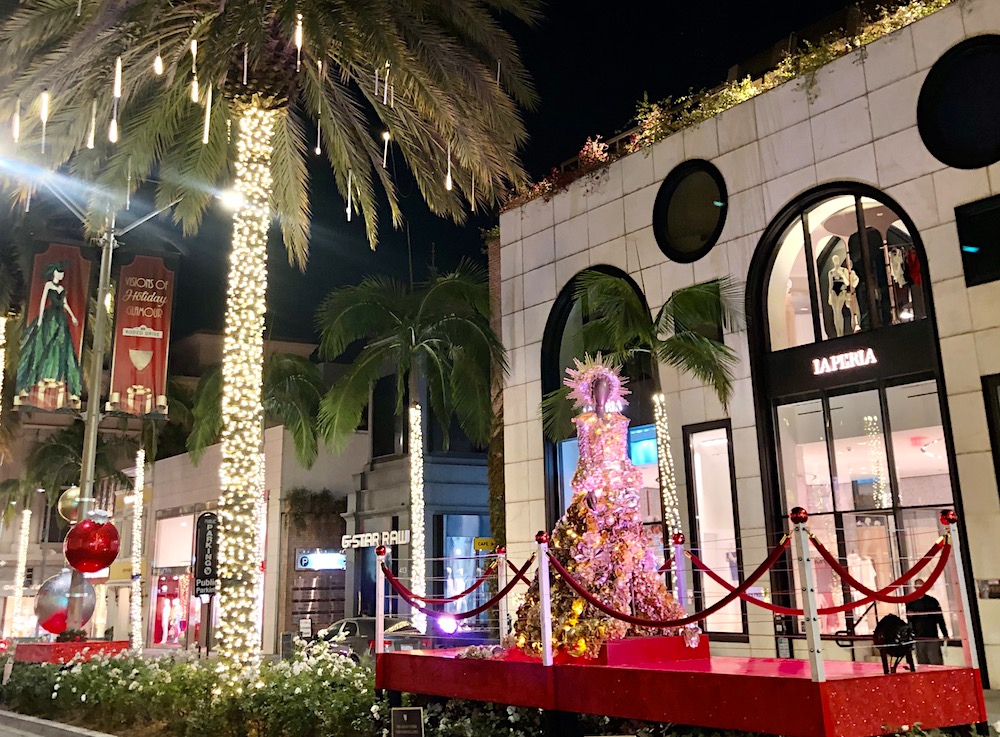 The City of Beverly Hills and Rodeo Drive Committee are debuting a new community outdoor holiday display this season, "Visions of Holiday Glamour."
They plan to spread festive cheer with a Fashion Week-inspired runway spanning the entire center median from Santa Monica to Wilshire Boulevards. The runway will display festive mannequins dressed in glamorous holiday outfits fashioned from faux winter foliage, florals, and metallic ornaments.
Meanwhile, the 200 block of Rodeo Drive will embrace Hanukkah with a mannequin adorned by faux flowers and ornaments in hues of blue and silver. The famed palm trees in the center of Rodeo Drive will be embellished with dripping lights to mimic falling snowflakes.
When to go: "Visions of Holiday Glamour" will run Nov. 21, 2020, through Jan. 3, 2021.
Catalina Island's Enormous Gingerbread House
Each year, Avalon builds a larger-than-life, Catalina-Island-themed gingerbread house. Past creations have included a gingerbread Catalina Casino and a gingerbread Catalina Chimes Tower. This year they will be creating a gingerbread zip line.
When to go: The gingerbread masterpiece will be on display in the Shops at the Atwater Dec. 4-26 this year.
Christmas Lights at the Inn
Each year, Riverside's Mission Inn Hotel & Spa is covered in more than 4.5 million twinkly lights.
"Christmas Lights at the Inn," a free six-week-long holiday tradition, begins the day after Thanksgiving and runs into January.
COVID-19 note: For the 2020 version of this event running Nov. 27 through Jan. 6, there won't be an official "switching on" ceremony, and visitors must be either hotel guests or restaurant patrons in order to stroll the main walkway and admire the lights up close.
Top Things to Do in LA for December 2020
Safety is a top priority for holiday experiences this December in LA. From harbor lightings and boat parades to socially distant Santa encounters, there are still a plethora of ways to celebrate the holidays and get into a festive spirit in Greater LA and beyond.
As always, please confirm dates and times before visiting, since these are always subject to change.
Here are a few of our favorite things to do in December this year in and around LA.
Dana Point Harbor's 46th Annual Boat Parade of Lights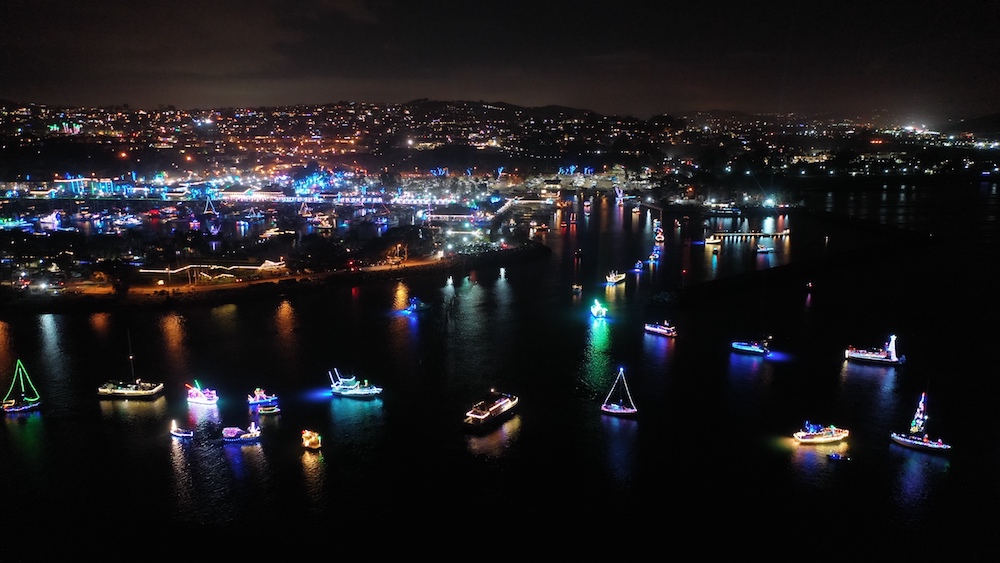 When: Dec. 4, 5, 11, 12, 2020
The 46th Annual Boat Parade of Lights will take place this year on the first two Fridays and Saturdays in December. Themed "Fiesta Holiday," Orange County boaters can plan to decorate their vessels accordingly with over the top lights and decor, and spectators can watch from the shore.
Newport Dunes Waterfront Resort's 30th Annual "Lighting of the Bay"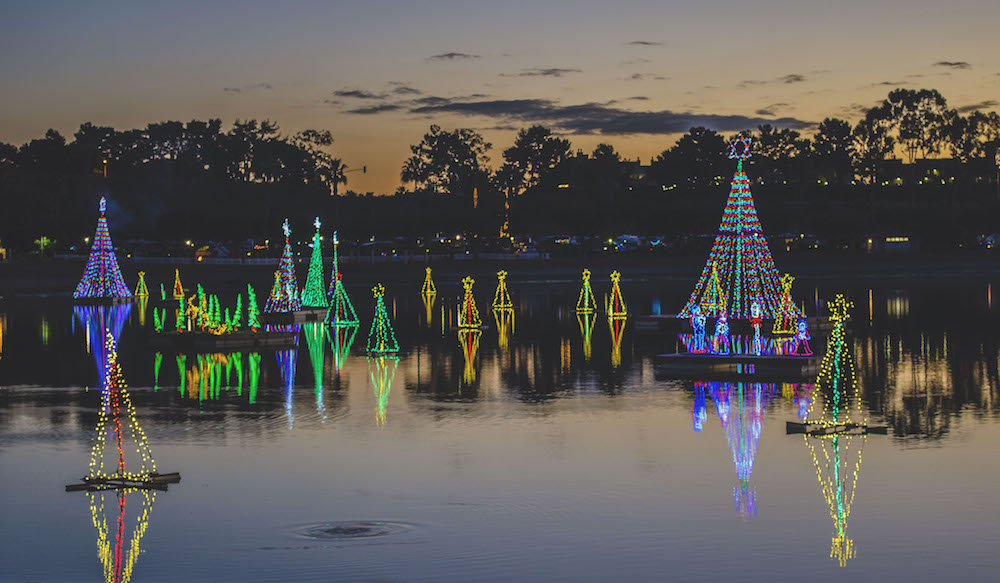 When: Through Dec. 31
The Lighting of the Bay marks the official start to the holidays at Newport Dunes, and the cherished scene illuminates the picturesque, waveless bay each evening at dusk with more than 40 electric Christmas trees and holiday decorations.
At this holiday attraction that allows for social distancing, guests can choose to enjoy the scene while taking an evening stroll on the beachfront walking path which circles the bay or view it from the comfort of their car.
Santa's Speedway, Irwindale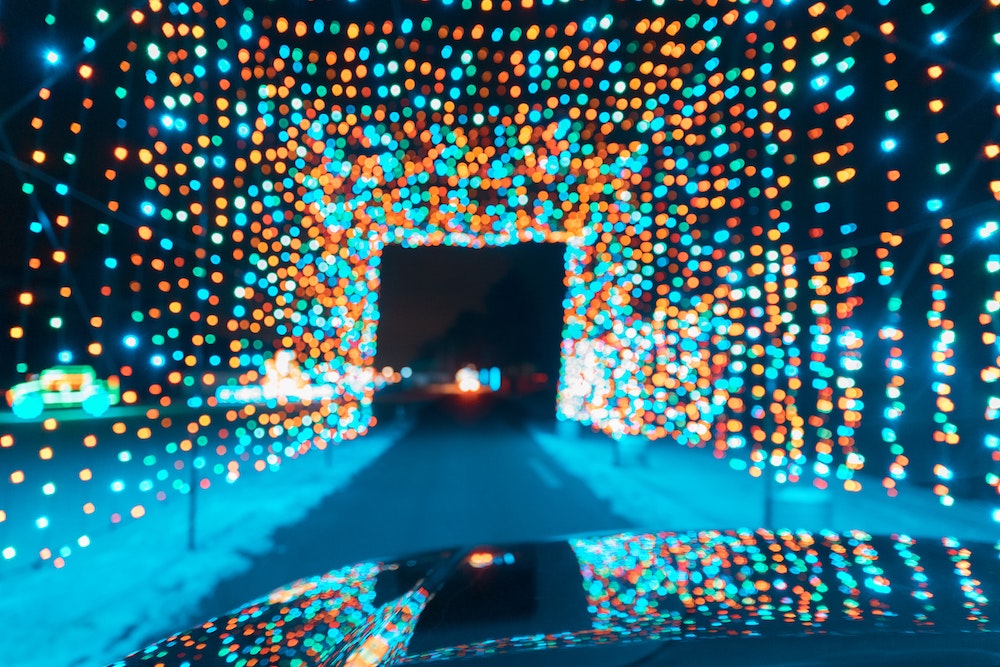 When: Nov. 25, 2020-Jan. 10, 2021
Drive along an actual NASCAR track during an illuminated display with the seasonal Santa's Speedway event at Irwindale Speedway. This 2-mile route includes a Santa's village set up on a drag strip and a 100-foot-tall tree constructed out of strings of lights with a timed-entry ticket slot available every 15 minutes, starting at 5 p.m.
Six Flags Holiday Drive-Thru in Valencia
When: Nov. 20, 2020-Jan. 3, 2021
The Holiday in the Park Drive-Thru Experience at Six Flags Magic Mountain will include eight immersive, distinctly different areas throughout the 125-acre theme park. Bring your camera. The whole park will be filled with a palette of colorful twinkling lights, choreographed to festive music.
COVID-19 note: This year, they even have socially distanced greetings from beloved holiday characters dressed for the holidays and a drive-by visit featuring Santa and Mrs. Claus.
"Holidays in Your Car" in Ventura
When: Nov. 22, 2020-Jan. 2, 2021
This unique holiday lights spectacle is a blend of sight and sound. Ventura's drive-thru light show, "Holidays in Your Car," will include an enchanting mile-and-a-half display of over 1 million dazzling LED lights, accompanied by holiday music.
It's pretty high-tech: awe-inspiring holograms, laser light shows and impressive multi-colored projections casting festive images of the season onto sets — some standing over 40 feet tall.
Ticket prices start at $49 per vehicle.
Woodland Hills WonderLAnd
When: Through Dec. 23
The WonderLAnd drive-through in Woodland Hills is a frosted, family-friendly adventure featuring millions of lights and themed decor. It's got open-air tunnel installations, synchronized holiday music light shows, hologram installations, and a visit from Santa, Mrs. Claus, and the elves.
It's $70 per vehicle, but they do have some deals for $60 for vehicles with up to eight people.
The Elf on the Shelf's Magical Holiday Journey in Pomona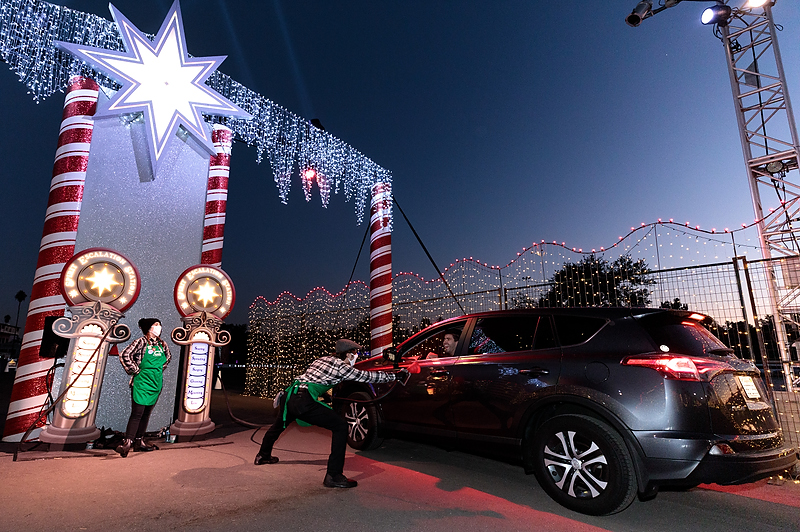 When: Nov. 12, 2020-Jan. 3, 2021
The immersive drive-through experience The Elf on the Shelf's Magical Holiday Journey features an original story brought to life by artists from theater, TV, and film. Here are some of the Hollywood-level pros involved:
Scenic design by Emmy Award winner David Korins (Hamilton, Dear Evan Hansen,  The 2019 Oscars)
Original music composed by Emmy Award nominee Curtis Moore (The Marvelous Mrs. Maisel)
Lighting design by Broadway lighting designer David Weiner (Romeo and Juliet, Outside Lands Festival)
Visitors will journey through an enchanted elf-sized world with family-friendly surprises like a scavenger hunt for hidden sleigh bells — part of your quest to find Christmas spirit and save Christmas (of course).
The drive-through happens at the Fairplex in Pomona. Tickets are around $25.
Night of Lights OC
When: Dec. 3, 2020-Jan. 3, 2021
Here's another drive-through experience for you.
Night of Lights OC converts the OC Fair & Event Center in Costa Mesa into a bright winter wonderland. From the safety of their own vehicles, guests will be guided through a mile-long course featuring over a million lights, themed holiday scenery, and characters (including the man in red himself, at least until Dec. 23).
There's also animated light shows and tunnels synchronized to music through your car radio or smartphone, special effects, a Christmas tree lighting, and more.
Loews Santa Monica Miracle on Ocean Ave Celebration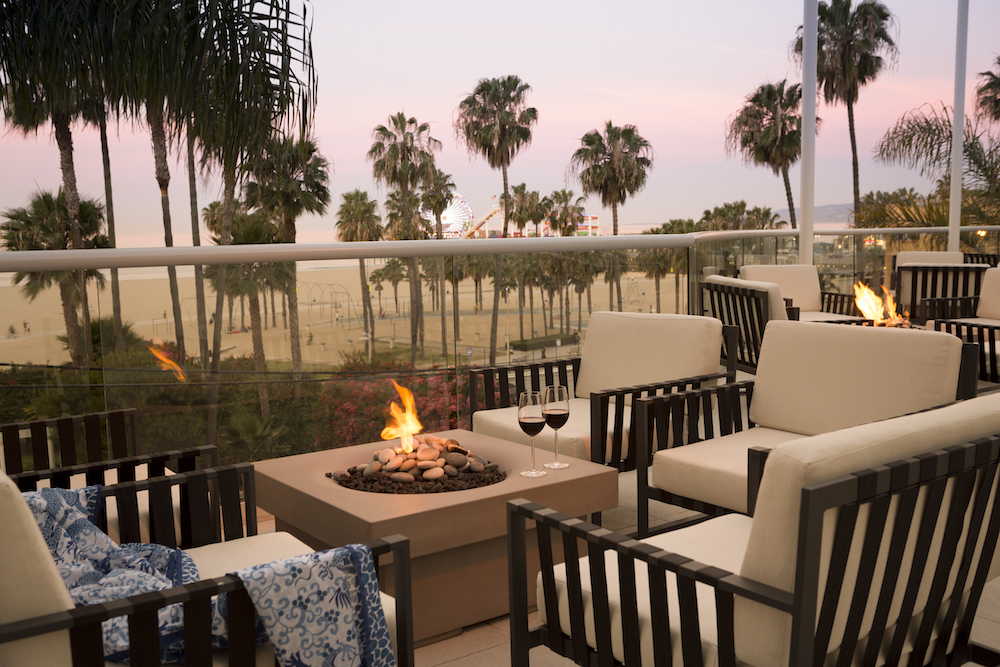 When: Nov. 25, 2020-Jan. 3, 2021
This year, Loews Santa Monica Beach Hotel is launching their second annual holiday program, Miracle on Ocean Ave.
The program includes a spectacular holiday display, themed amenities, pop-up experiences, and themed outdoor dining experiences like private igloos with seasonal menus.
Newport Harbor Dinner Cruises — CANCELED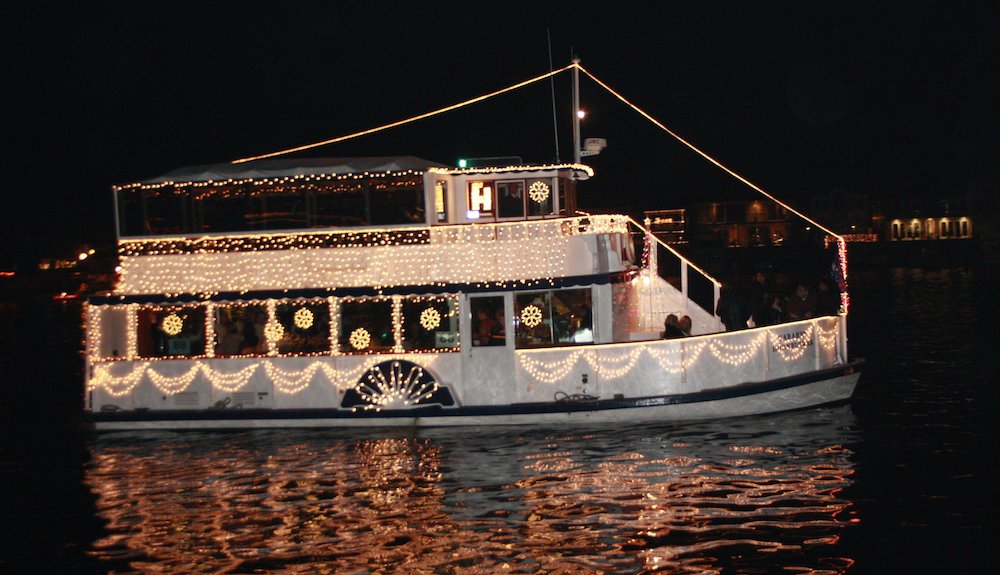 When: Select dates in December
Hornblower Cruises in Newport Harbor always has dining cruises to help celebrate the holidays. Here are a few of the best ones.
Newport Beach Boat Parade Dinner Cruise: Visitors of the annual Newport Beach Boat Parade can get up close to the festivities and dazzling waterfront illuminations by enjoying a dining experience on a Christmas Boat Parade dinner cruises with Hornblower Cruises on Dec. 16 and Dec. 20. You get a four-course gourmet menu with sensational views of over 100 decorated local vessels as they sail by. There's also a sneak peek on the "Preview Night dinner cruises" offered Dec. 14-15.
Both sailings promise yummy food and seasonal memories of holiday celebrations. Tickets are pricey, though, starting above $100 for adults.
"Have Yourself a Merry Christmas" Dining Cruise: Enjoy the lights and feast on a four-course menu with sommelier-curated wines and handcrafted cocktails for some extra holiday spirit. Whether you're looking for a fun Christmas Day dinner with family or hosting a romantic Christmas Eve date night, this all-in-one package is just for the holiday primetime period: Dec. 24-25.
Countdown to 2021 NYE Dinner Cruise: Angelenos can say hello to 2021 on a New Year's Eve cruise with a five-course dinner alongside free-flowing champagne and an open bar. Tickets starting at $250 include activities, the food, the views, and the drinks. This one's for those 21 and over.
Dana Point Harbor Lights
When: Nov. 11-Dec. 31, 2020
This year, the Dana Point Harbor Partners are lighting up the harbor with a magnificent display for all to enjoy. The Dana Point Harbor offers themed lights like Candy Cane Lane and the popular "Merry Kiss Me" arch.
COVID-19 note: New this year, Dana Point Harbor Partners have added more light displays throughout the Harbor to avoid congestion and large gatherings.
Images Here Courtesy of Dana Point Harbor
Christmas Cookie Decorating Masterclass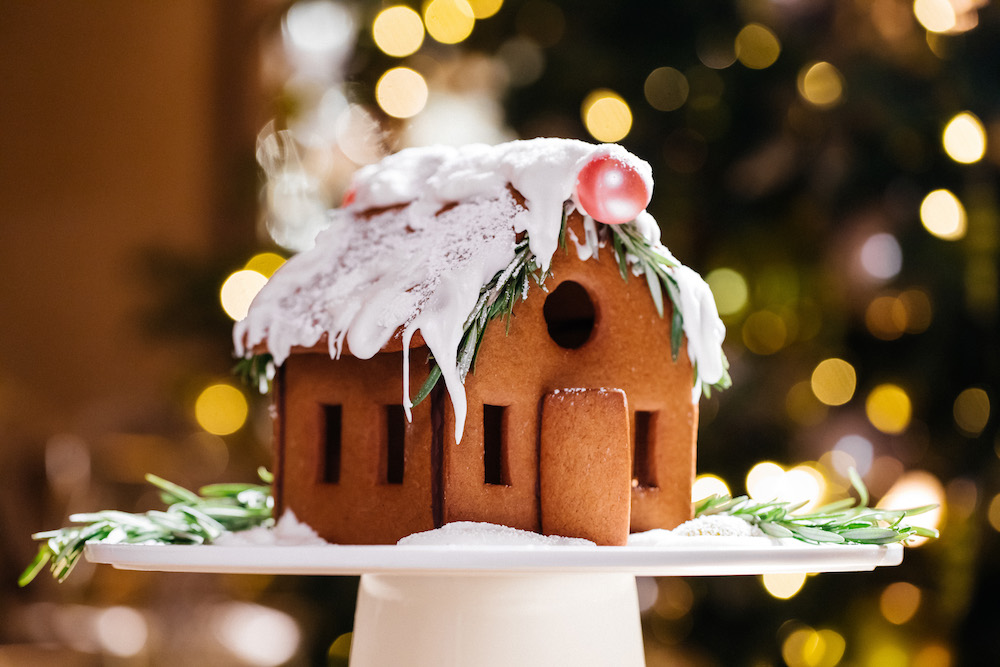 When: 3-5 p.m. Dec. 16, 2020
To get little ones in the holiday spirit, executive pastry chef Brooke Martin of The Beverly Hills Hotel is hosting a cookie-decorating masterclass in the hotel's outdoor garden.
Budding bakers can embellish 24 delicious cookies and take them home in a signature Beverly Hills Hotel pink box.
"Meet Me Under The Fig Tree"
When: Dec. 20-24, 2020
Fairmont Miramar Hotel & Bungalows is hosting a "Meet Me Under The Fig Tree" December event to celebrate the holiday season, open to the community. There will be festive bites, hot cocoa, gingerbread house display, take-home crafts, and cookie decorating.
The property is joining forces with Santa MoniCARES to benefit Westside Food Bank and Chrysalis. Visitors can bring non-perishable food items or gently worn business clothing for donation.
"Reflections" at Descanso Gardens
When: Nov. 14, 2020-Jan. 10, 2021
La Canada/Pasadena "Reflections" at Descanso Gardens is always a fun way to celebrate the wintry season. This daytime event includes art pieces, special plantings, self-guided activities, and a Wishing Tree created by artist Kaz Yokou Kitajima.
Sparkle DTLA at The Bloc
When: Nov. 16, 2020-Jan. 3, 2021
Visitors can experience a magical holiday show with millions of colorful lights illuminating the night and synchronizing to festive tunes at The Bloc in DTLA.
Sparkle DTLA at The Bloc will take visitors through an unforgettable nighttime journey that includes one of LA's largest multi-colored interactive holiday displays and endless photo ops.
Shop Catalina in Avalon
When: Dec. 5, 2020
Shop Catalina supports local retailers on Catalina Island and kicks off the holiday shopping season. Visitors can enjoy special offers from participating shops with a festive atmosphere.
COVID-19 note: Although there will be no official community tree lighting with Santa and Mrs. Claus (the tree will still be in town, just without a lighting ceremony), there will instead be a vehicle parade with Santa. The parade is expected to travel throughout the town of Avalon, and there's a special Santa hotline for kids to call so they can share their Christmas lists with Santa from afar.
Snowy Nights & Holiday Lights at Citadel Outlets
When: 5 p.m., 6 p.m., 7 p.m., and 8 p.m. Nov. 14-Dec. 31
Here's one that's free! "Snowy Nights & Holiday Lights," a holiday performance featuring snow flurries and dancing laser lights is a nightly event during the holiday season at Citadel Outlets.
This 15-minute show happens on the hour, and it's choreographed to the tunes of Christmas songs performed by previous tree lighting concert artists such as Ariana Grande, Justin Bieber, Demi Lovato, and Sabrina Carpenter.
Bonus: Santa Claus will also be at the Citadel Outlets Nov. 28-Dec. 23. Guests will be invited to visit Santa in a socially distant environment and snap free photos with their own cameras.
Did we miss anything?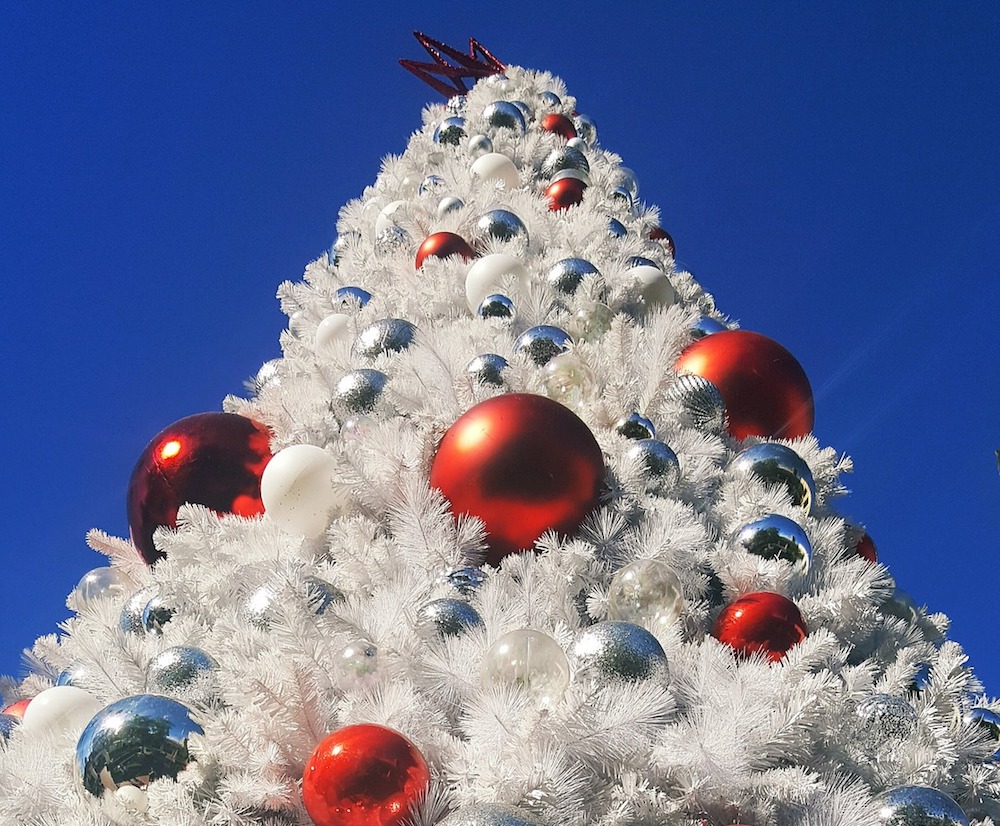 If we missed a fun event happening in LA in December, please drop us an email at info@exp1.com or give us a shout on Facebook. We know the holidays will be celebrated a little differently with social distancing and safety paramount, but let's end the year with some festive memory-making.
If you're looking for more memorable experiences, check out our guided LA activities for tourists, locals, and private groups, all operating with safety guidelines from the World Travel & Tourism Council.