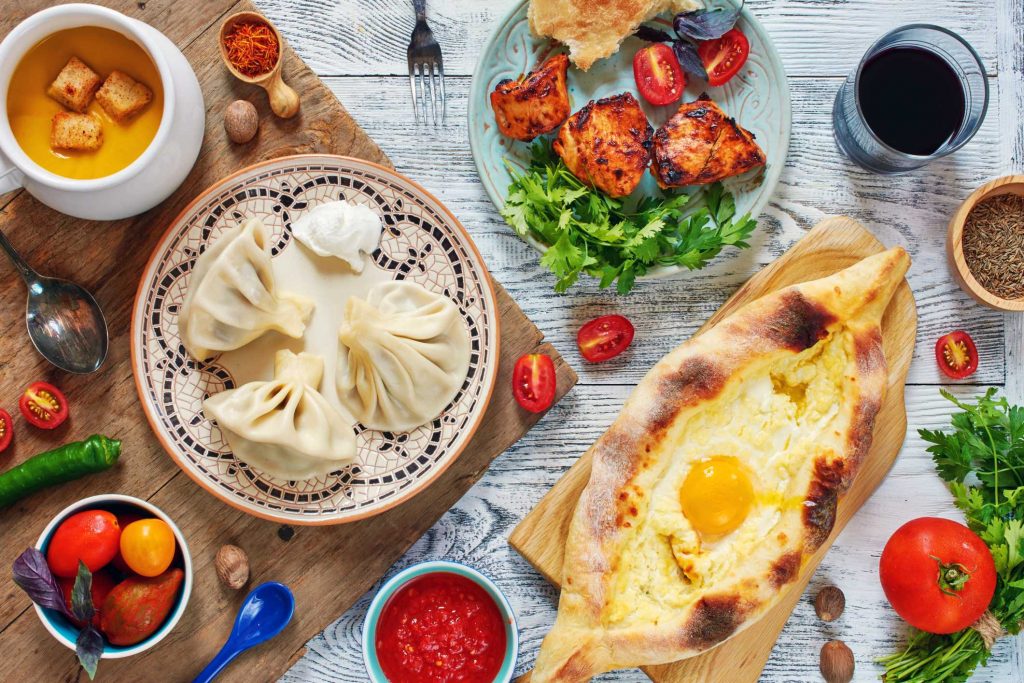 The first thing that comes to your mind when you hear "Georgia" might be the state located in the US. However, there is a small country in the Caucasus region of Eurasia that is also called "Georgia." Along with the mesmerizing natural landmarks, Georgia is renowned for its hospitality and mouthwatering national cuisine.
Although lots of people know nothing about this beautiful country, there are dozens of admired Georgian restaurants worldwide serving traditional food. Luckily, there are several Georgian restaurants in NYC that are quite popular among citizens and tourists from around the world.
This article will provide the list of absolute best Georgian restaurants located in NYC.
149 West 14th Street, New York, NY 10011

Opened in March 2019, Chama Mama is a traditional Georgian restaurant located in NYC. Chama Mama aims to spread the allure of Georgian cuisine to its guests by providing traditional food with a modern spin.
In case if you have not tried traditional Khachapuri (also known as a cheeseboat), Lobiani (beans in the dough), dishes with walnuts and special seasonings, or exclusive Georgian wine, you should unquestionably visit Chama Mama and enjoy the homey and friendly environment.
76 Avenue B, New York, NY 10009
406 East 73rd Street, New York, NY 10021
Operating at two locations in NYC, Oda House is a traditional Georgian restaurant serving appetizing Georgian cuisine along with spreading the culture and pride of the country. Maia Acquaviva, a Managing Partner and Executive Chef at Oda House, does her best to fully reflect Georgian traditions and history on the dishes prepared at the restaurant.
If you are willing to taste traditional food from Georgia while in NYC, Oda House is a perfect spot for you to stop by. With a cozy and friendly environment, the restaurant offers traditional cheese, desserts, soups, Khachapuri, bread, Georgian wine, and many other delicious and unique dishes.
174 Bleecker Street, New York, NY 10012

Opened in July 2014, Old Tbilisi Garden is a traditional Georgian restaurant serving authentic Georgian cuisine made with love. With the aim to incorporate Georgian dining experience into the NYC lifestyle, Old Tbilisi Garden provides dishes comprising hand-made baked goods along with unique Georgian wine and other traditional beverages.
One of the most popular dishes at the restaurant is Adjaruli Khachapuri (or Adjarian Khachapuri) which is commonly referred to as a cheeseboat. Therefore, if you are traveling to NYC and want to try some traditional cuisine of other countries, this is a perfect place for you to relax and enjoy delicious food from Georgia.
Suggested Articles: