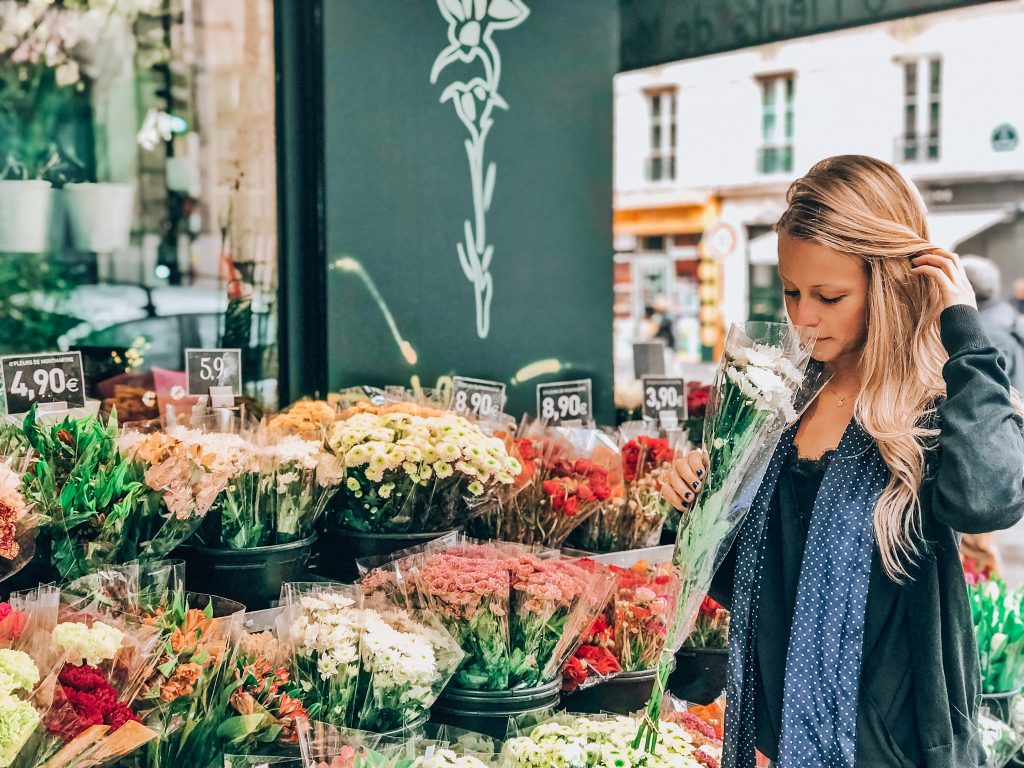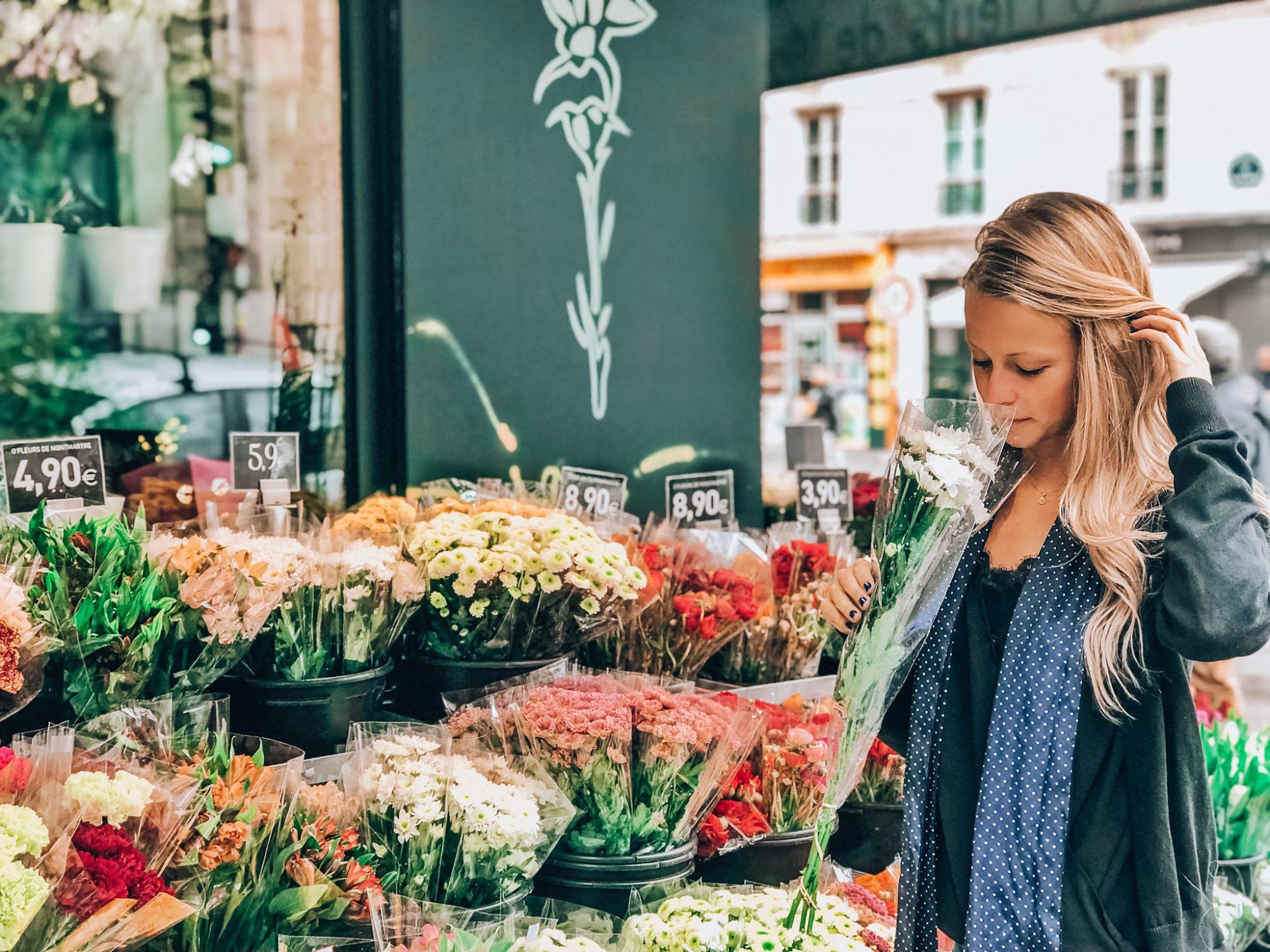 There's a reason Paris is known as the City of Love. Everything — from its charming streets to ornate architecture, the café culture to elaborate pastries — exudes a certain "je ne sais quoi" (that's French for "I don't know what," the perfect phrase to sum up something inexpressible). And all of it seems made to capture your heart yet keep you wanting more.
There's magic to be discovered around every corner here, but to start your love affair off on the right foot, here are nine things that will make you fall hopelessly in love with Paris.
Outdoor Dining All Day, Every Day
Day or night, rain or shine, winter or summer, the streets of Paris are buzzing with patio people "tout le temps" as they say in French, meaning "all the time." Parisian terraces are always filled with tourists sliding down their first taste of escargot or the sophisticated Parisian enjoying a cup of coffee.
And the best part is, outdoor dining provides a prime seat for Parisian people watching, which is absolutely a thing here. You can sit, sip or snack, and watch the world pass by.
Whimsical Gardens With Flowers and More
In this bustling concrete metropolis, there are always places to stop and smell the flowers. The gardens of Paris breathe life into the city, and they are straight out of a fairytale. With romantic statues, colorful blooms, scenic landscaping, and sometimes a place, they're the perfect place to spend an afternoon — or sometimes the whole day.
Visit the meticulously manicured Jardin des Tuileries, and relax in one of the sage green chairs as you soak in the fountain views, pigeons fluttering about (hey, it's Paris), and the Eiffel Tower in the distance. Stop by the Jardin du Palais Royal, just a block over from the Metro stop for the Louvre. Or stroll through the grand and picturesque grounds of the Luxembourg Gardens, which some people say are the best in Paris, but I'll let you be the judge.
A bit farther afield, you can kick back on the grassy knolls of Parc des Buttes-Chaumont or step into royalty in the nearly 2,000-acre estate of the Palace of Versailles. And you can always pick up a bouquet at a florist shop — there are dozens — to bring some French floral beauty to your hotel room.
Insider tip: Visit Parc de Sceaux in the springtime for cherry blossom paradise. This château estate is technically just outside Paris, but you can reach it within 20 minutes from the Paris Catacombs by taking the RER train south.
The Seine River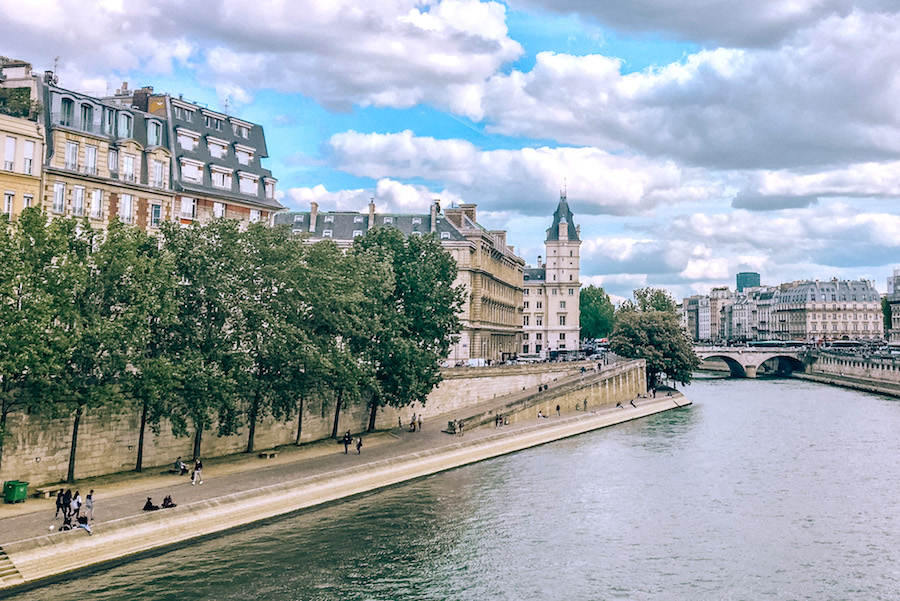 Winding through the heart of Paris is the Seine River, and with it comes an ambiance you can't help but fall in love with. This famous river flows past historic landmarks like Notre Dame, the Louvre, and the Eiffel Tower, and it also serves as a base for soaking up the perfect Parisian atmosphere when weather permits).
Do as the locals do and grab a bottle of wine, head over to the banks during golden hour — when the sun starts to set and the river shines with a golden tint — and indulge in a bit of cheeky gossip with a friend, an impromptu dance, or just some poetic reflection on life and beauty. It's a great place to feel truly Parisian, if only for the night.
The Eiffel Tower Sparkling at Night
If you know anything about Paris, you'll know that the Eiffel Tower is an icon of the city, but did you know that this architectural masterpiece actually comes alive at night?
To mark each hour, from sundown till 1 a.m. (or until 2 a.m. in summer), the tower becomes a glittering beacon for five minutes. You can soak in the captivating show from viewpoints such as Place du Trocadéro, Champ de Mars, Pont Alexandre III, or various birds-eye views across the city.
Insider tip: The best vantage point, in my opinion, is to catch a glimpse of the tower from one of the quieter side streets such as Rue St. Dominique, where you're more likely to find a quiet moment with the twinkling tower and you can get photos without the crowds.
The Fabulous French Cuisine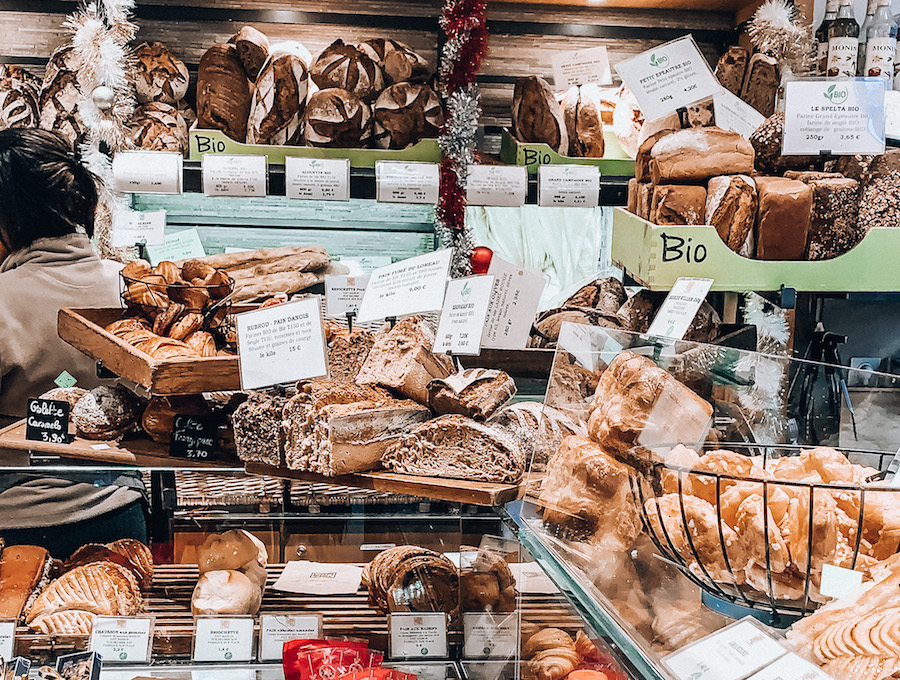 Paris serves up incredible international cuisine from some of the world's best chefs, so don't even try to hold back from indulging in all the French delicacies you've been drooling over. You don't need to dine at a five-star restaurant, either, to get a full taste of French flavor.
Savor quintessential Paris with the crêpe stands lining the streets, patisseries offering fresh and flaky croissants and multi-colored macarons, and boulangeries serving up the freshest baguettes of your dreams. Rue de Mouffetard, located in the Latin Quarter, has a selection of crepe stands that whip up delicious crepes for around €3. No matter if you go sweet (banana and nutella) or savory (ham and cheese), it's a tasty snack appropriate for any time of day.
Rooftop Views
There is something simply romantic about the view of Parisian rooftops. A panoramic view of the winding streets, flower-decked terraces, and quaint chimneys across the staggered rooftops is a unique perspective that you won't find in every other city.
Where should you catch your rooftop view? You can always climb a monument. The Arc de Triomphe, Eiffel Tower, and Montparnasse Tower are good places to start if you want to combine some history and architecture with your skyline view. Or hop on one of the city's rooftop bars such as Le Rooftop or Le Perchoir to sip as the sun goes down.
There are free spots in the city for rooftop views, too. One of the best is the department store Galeries Lafayette on Boulevard Haussmann. Most people go for diverse shopping at all price points, but don't forget to pop up to the rooftop terrace on the seventh floor. You'll be met with a panoramic view of the Parisian skyline, including the Eiffel Tower in the distance.
Parisian Artwork Everywhere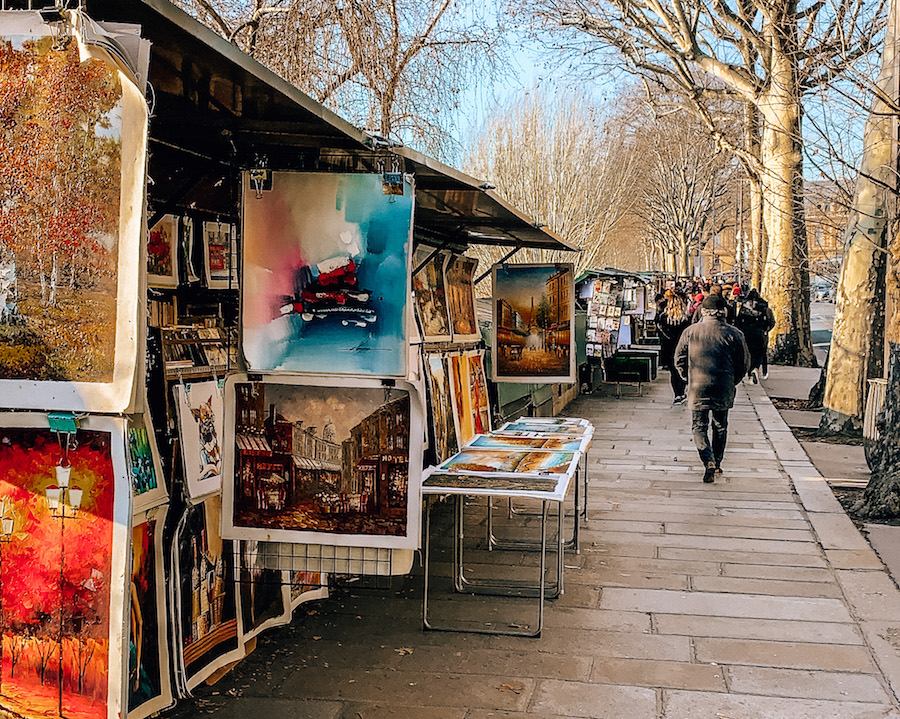 Paris houses some of the most famed works of art in the world. Art lovers can't miss seeing Mona Lisa herself at the Louvre, or the Impressionist masterpieces in the Musée d'Orsay, or the flashy contemporary art of the Centre Pompidou.
But art in Paris spills outside the galleries right onto the pavement. Beyond the museums, there is free art to inspire any tourist. Relish the work that goes into the trendy and creative Paris street art scene, admire the artistic architecture and embellished bridges, and take in the works of art made on the spot by vendors across the city. A hand-drawn sketch of your smile by a Parisian artist is the perfect souvenir of your trip — visit Montmartre and you'll find plenty of vendors to choose from for a reasonable price.
Quaint and Quiet Streets
I'm definitely not talking about the Champs-Élysées here, though that's fun to see, too.
There's a captivating type of silence found in the side streets of Paris. While the city's main streets of hubs such as Montmartre, Saint-Germain-des-Prés, and Le Marais can be elbow-to-elbow with tourists, getting off the beaten path can lead you through less frequented, historic and winding streets. Here, the pavement echoes with a calming hush, and this is where you can truly lose yourself in the heart of Paris.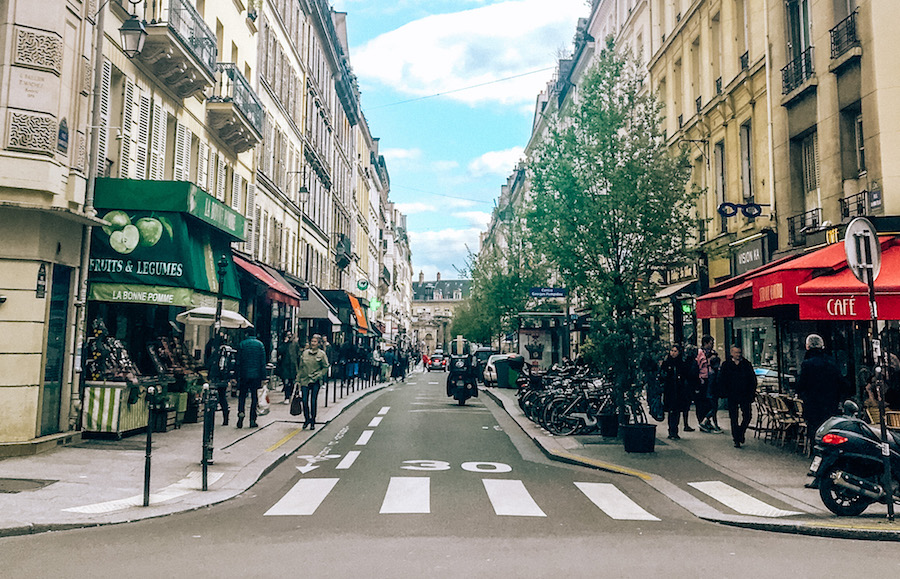 Instead of taking the Metro, spend your days walking between the arrondissements and allow yourself to get lost. Discover the empty streets between the Place de l'Opéra and Montmartre, or between Hôtel des Invalides and the Eiffel Tower. I found a peaceful type of magic during my morning stroll from Rue de Mouffetard to the Jardin du Luxembourg. It's these side streets where you'll find regular Parisians going about their day (many with a baguette in hand) and take in the captivating silence of the city.
The Sizzling Nightlife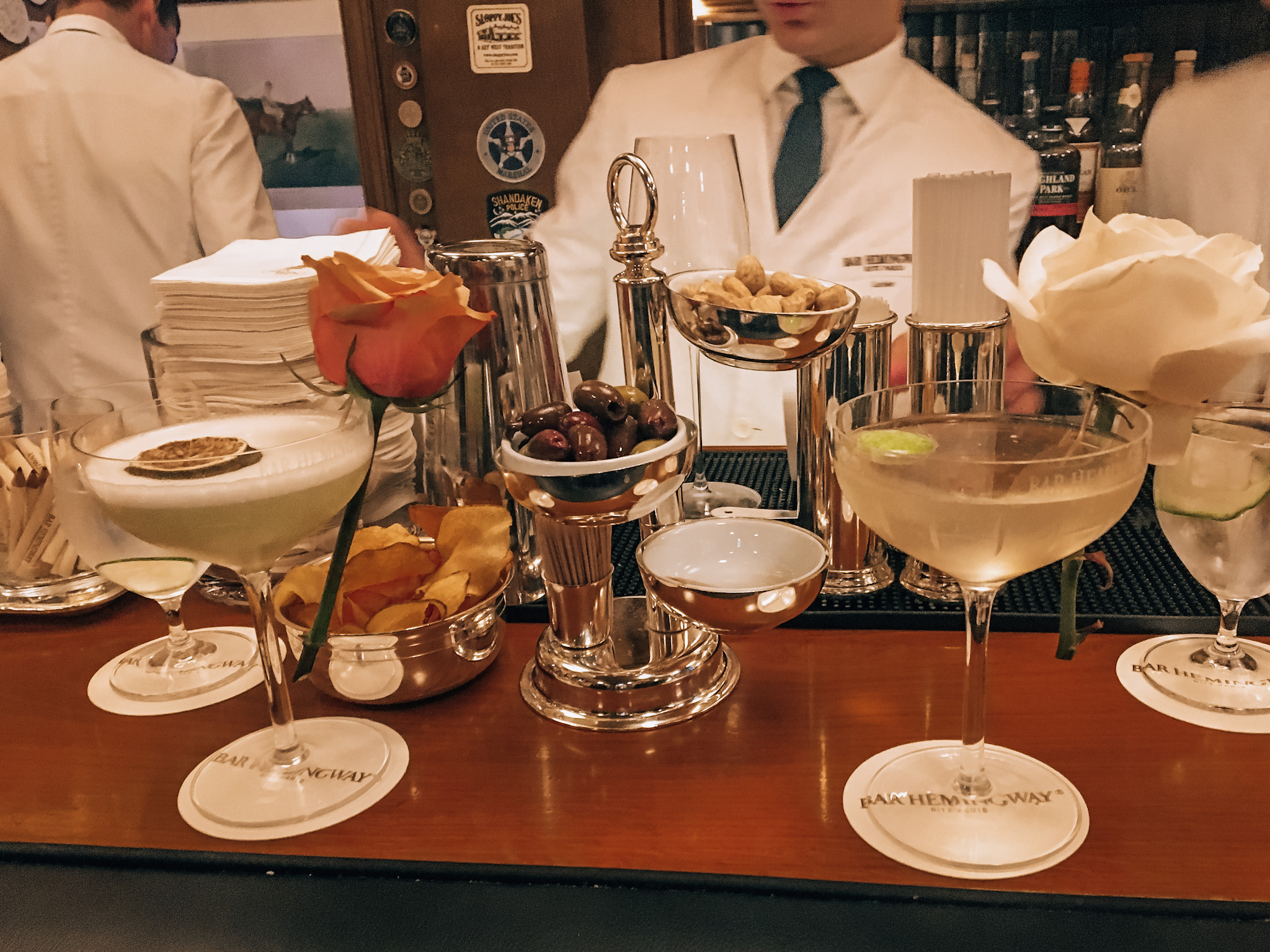 The romance of Paris turns up as the sun goes down, and there are plenty of restaurants and bars for those looking to experience the nightlife of the city.
Sip your potion of choice on a terrace as you take in the scenes around you. You can grab a glass at a wine bar, such as Chez Georges, or head into neighborhood favorites like Le Mary Celeste or Le Mauri 7.
Afterward, you might want to find your way into one of the city's speakeasies, such as Little Red Door or Moonshiner, or jazz clubs like 38 Riv or Le Baiser Salé.
The nightlife connoisseur with a historical bent might want to visit an establishment such as Bar Hemingway, located in the 5-star hotel Ritz Paris on Place Vendôme.
"Au Revoir" — Until We Meet Again
These are just a few of the reasons I've fallen for with Paris, but I believe if you visit you will be sure to fall in love with it for your own reasons. The City of Love caters to all types of lovers — whether you love art, food, people, nature, or romance itself.
Since Paris is constantly evolving, there's always something new to discover and fall in love with. Just be sure to visit with an open heart, ready to embrace the romance arounds you, and you'll fall in love with Paris just like I have.