Unusual Sights in Paris: Where to Wander off the Beaten Path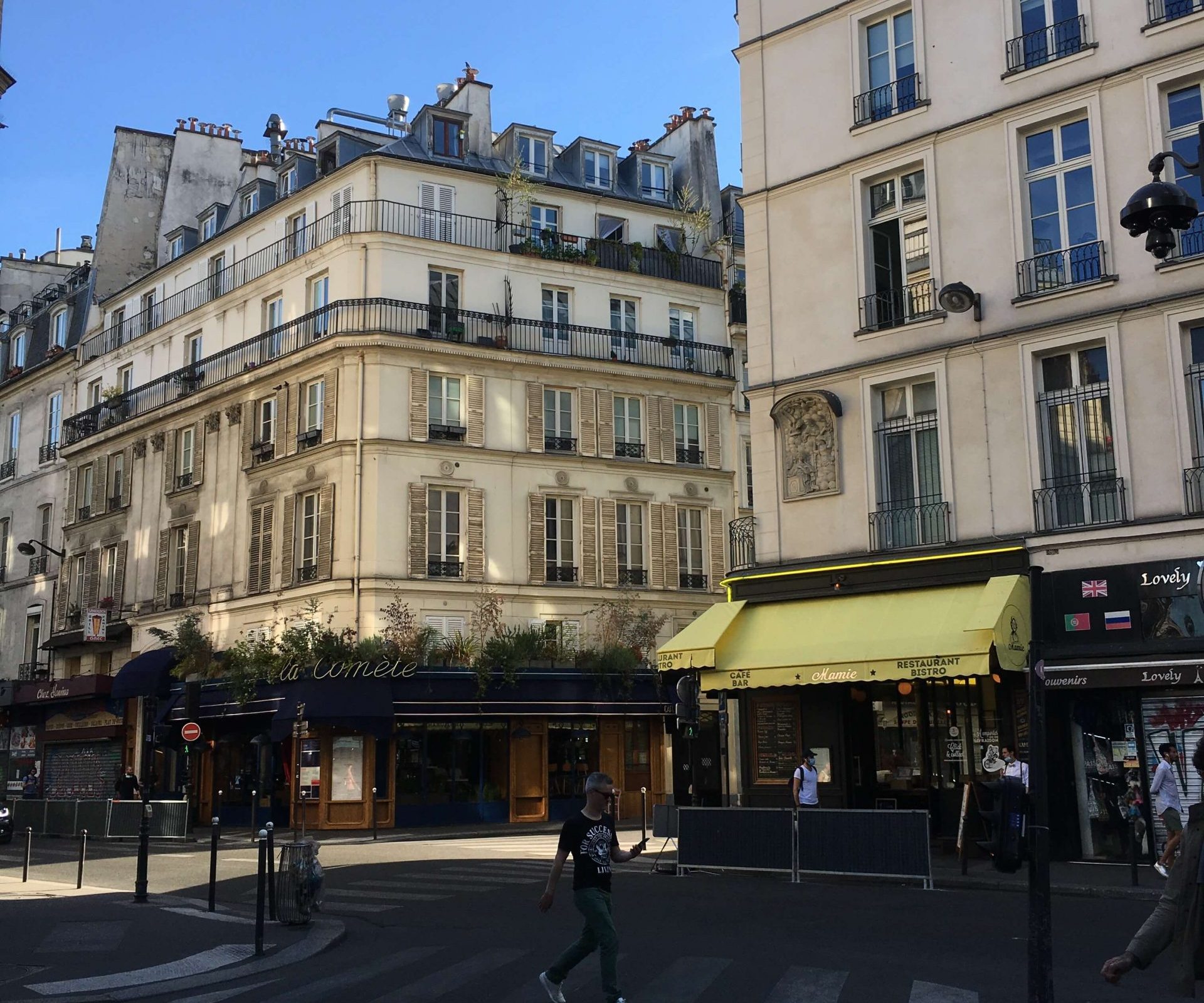 I'll help you discover new, unexpected sights that are off the usual tourist track. These are the "well-kept secret" places that mostly only locals know about and love. Each spot is worth a visit to see and experience the magic of Paris and feel closer to the city, away from the distraction of crowds.
Here is an introduction to seven places that you should add to your list of many things to do in Paris.
1. Re-enact the gladiator in the Lutèce Arena, also Arènes de Lutèce
Right next to the famous Rue Mouffetard, which is a hub for students and families who want a bite to eat or a boutique shopping experience in a not-so-touristy area, there's a historic Roman amphitheater hidden away in what seems like an average park.
This arena was built in the 1st and 2nd centuries and used to host gladiatorial combats in front of audiences that reached up to 15,000 people in the now abandoned stands. It's absolutely free to attend the empty arena today.
While you're here, you should look out for the small enclosures that once most likely housed animals in cages and entrances for the gladiators. It's exciting to try to imagine what life was like for the gladiators then, their dramatic fights and glories — or maybe just play Frisbee in the sandy, open arena.
You can find this arena at 4 Rue des Arènes in the 5th Arrondissement.
2. Get your daily sculpture fix with the Defender of Time, also known as Le Défenseur du Temps
Also known as the Defender of Time, this art piece is a large (4-meter-tall) mechanical masterpiece made of brass and gold leaf. It was installed and created by Jacques Monestier, a local French artist in 1979.
You will be astonished by the imagination and implication of a fantasy world behind the sculptural depiction of a sword-wielding man battling a bird, dragon and crab on a rock. The animal sculptures, presumably used to attack the man at random or all at once, accompanied by the sounds of wind, waves, and rumbling earth. Although the automata timepiece no longer moves, it is still magical to see in person and worth a visit on your next trip to Paris.
You can find this art piece on 8 Rue Bernard de Clairvaux in the 3rd Arrondissement.
3. Relax in the beautiful gardens at Hôtel-Dieu hospital courtyard
The Hôtel-Dieu is the oldest hospital located in Paris on the Île de la Cité. It's also the oldest hospital in the world that is still in operation. Besides this fun fact, it has absolutely gorgeous, intricately designed courtyards which are open to the public to come visit.
The central courtyard gardens are welcoming and open to visits from the public, which means you can come here for a rare quiet moment in Paris. This is also a great sight to come see with your couple for a more intimate time, a total contrast to that of visiting the busy Tuileries Gardens.
You can soak up the sun in this garden at 1 Parvis Notre-Dame – Place Jean-Paul II in the 4th Arrondissement.
4. Come be one with nature at the Buttes Chaumont Park
Make it's time to hike up to the centerpiece of the park, a beautiful gazebo that stands at the top of what scenically resembles a cliffside. From there, you can take in the beautiful panorama with your friends and family. It's truly unforgettable seeing the sunsets here!
You can find this park at 1 Rue Botzaris in the neighborhood of Belleville in the 19th Arrondissement.
5. Take a stroll on the walking trail "La Petite Ceinture" or Little Belt
Along with the more well-known Promenade Plantée, this 1.3-kilometer walking trail along an abandoned rail line is a great way to experience Paris, away from the usual tourist attractions, and take in beautiful scenery. The Petite Ceinture trail goes from Rue Olivier de Serres west to Place Balard for a great window to nature in the otherwise urban atmosphere. The railway meets Georges-Brassens Park and André-Citoën Park, where you should feel free to stop to enjoy the sunshine and greenery.
You can start the walking trail at the staircase opposite 101 rue Oliver de Serres in the 15th Arrondissement.
6. Visit the pet cemetery of Paris, also known as "Le Cimetière de Chiens"
"The Cemetery of Dogs," also known as the pet cemetery of Paris, is a somewhat quirky, maybe even spooky way of experiencing the city and its history.
This cemetery was founded in 1899, following a law stating Parisians couldn't bury beloved pets wherever they wanted. Here's a fascinating fact — Le Cimetière de Chiens is now home to the remains of over 40,000 animals. Here, there are pet dogs, cats, rabbits and more exotic animals, including a monkey, lion, and racehorse.
You can find this memorial for Parisian pets at 4 Pont de Clichy in Asnières-sur-Seine, which is 30 minutes outside Paris.
7. Visit the beautiful, elegant clock at the Conciergerie of Paris, which used to be a jail!
Here, at the clock tower (Tour de l'Horloge) of the Conciergerie, a royal palace dating from the 14th century, you will stand face-to-face with — or rather, staring up at — the oldest clock in Paris.
This clock is lavishly ornate with a gilded blue golden leaflet design in various patterns that reflect the style of Marie Antoinette's era. Speaking of Marie Antoinette, she was actually kept in this medieval building for the time leading up to her infamous execution at the guillotine during the height of the French Revolution. You can even visit inside the building to experience it as it was back in her day.
You will find the clock tower on the corner of Quai de l'Horloge in the 1st Arrondissement.
This is just a taste of some of the unusual places you can find around the city. Spend a few days here and you may uncover even more — especially if you can connect with a local Parisian who will tell you all their favorite destinations.