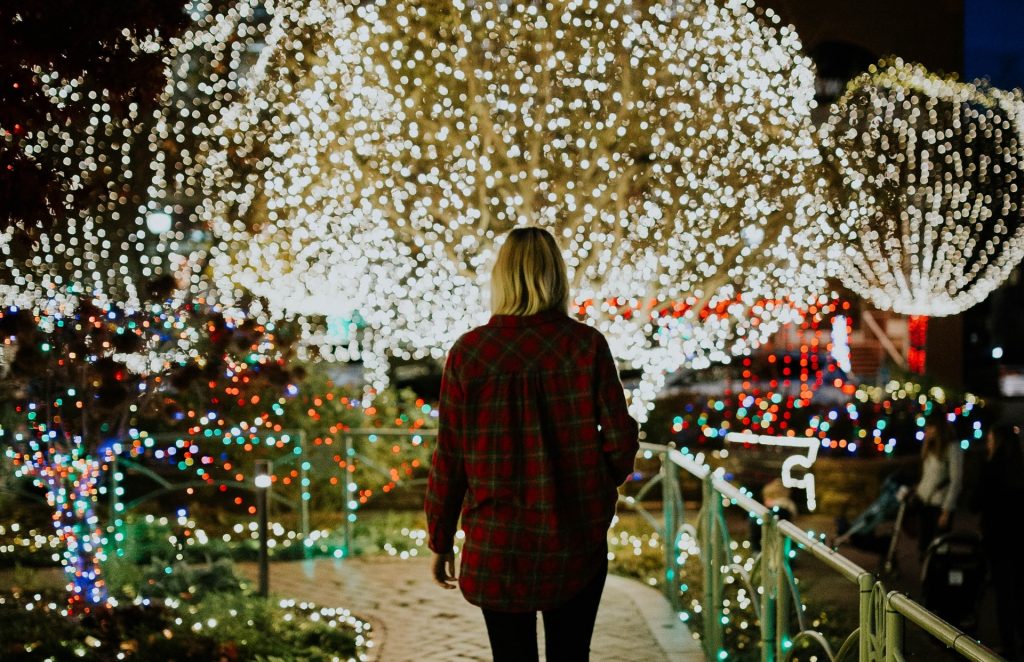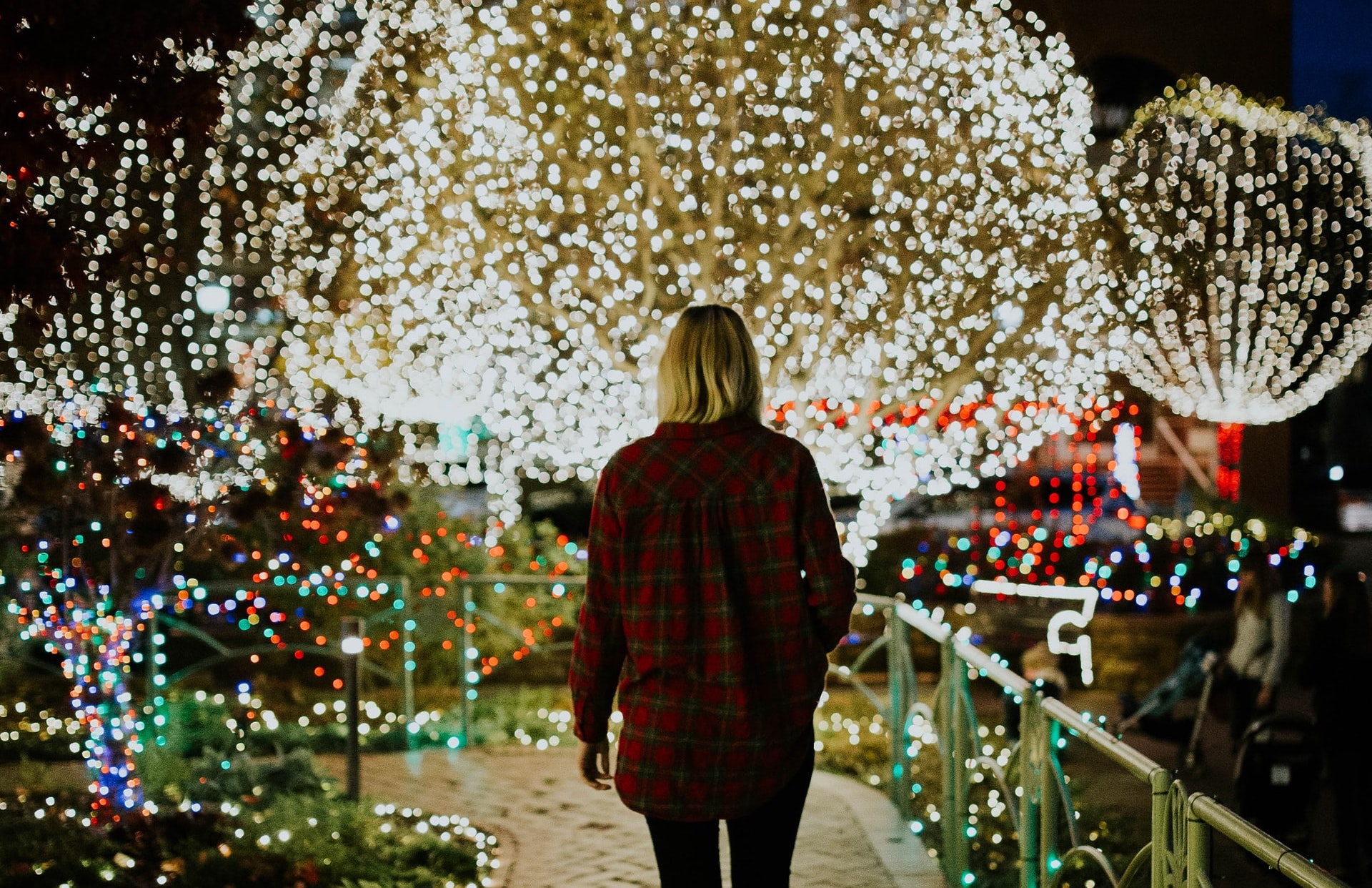 San Francisco is a city unlike any other, and no matter the time of year you choose to visit, you're sure to have an unforgettable experience. But it's hard not to love the end of the year here.
If you decide to visit San Francisco in December, you'll often be rewarded with fewer crowds, cheaper hotel rates, and gorgeous holiday light displays. The temperatures drop to the mid-50s, but as long as you come prepared with plenty of layers, you'll still enjoy all that wintertime in San Francisco has to offer.
What to Do in San Francisco in December
From holiday lights to chocolate made on the spot, there are plenty of things to warm your spirit in the cold of San Francisco in December. Explore the city by foot or hop in a cable car to see the views of the entire city and the bay from the hilltops.
No matter what you decide to do in December, just remember to bring a jacket!
The Inverted Tree at Westfield San Francisco Centre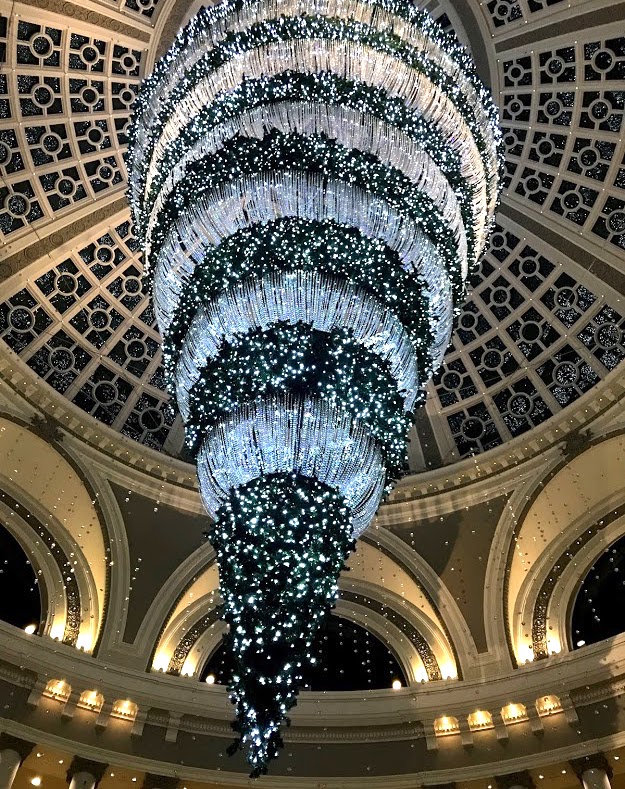 Take a break from Christmas shopping to check out the bizarrely beautiful 50-foot inverted tree at the Westfield San Francisco Centre. Adorned with crystals, the tree hangs in the Emporium Dome and stars in hundreds of Instagram photos each year.
When to go: Last year, the tree was officially lit on December 6. Check the Westfield SF Centre website for information on this year's dates.
San Francisco City Hall Lights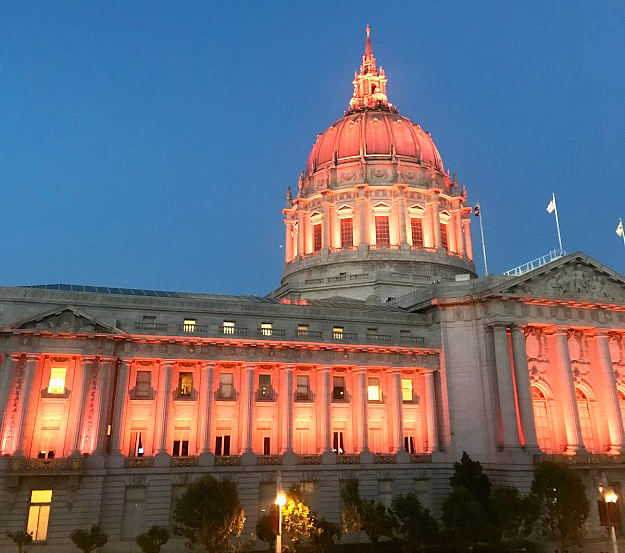 San Francisco's City Hall, located by the Civic Center, is known for its frequently changing light displays. In the summer, City Hall's lights turn red, white, and blue for the Fourth of July, and rainbow colors splash across the building for Pride Month.
In December, visit City Hall to see bright green and red ushering in the holiday season.
When to go: Visit the San Francisco City Hall website for the full scheduling of lightings.
Visit the Tom & Jerry House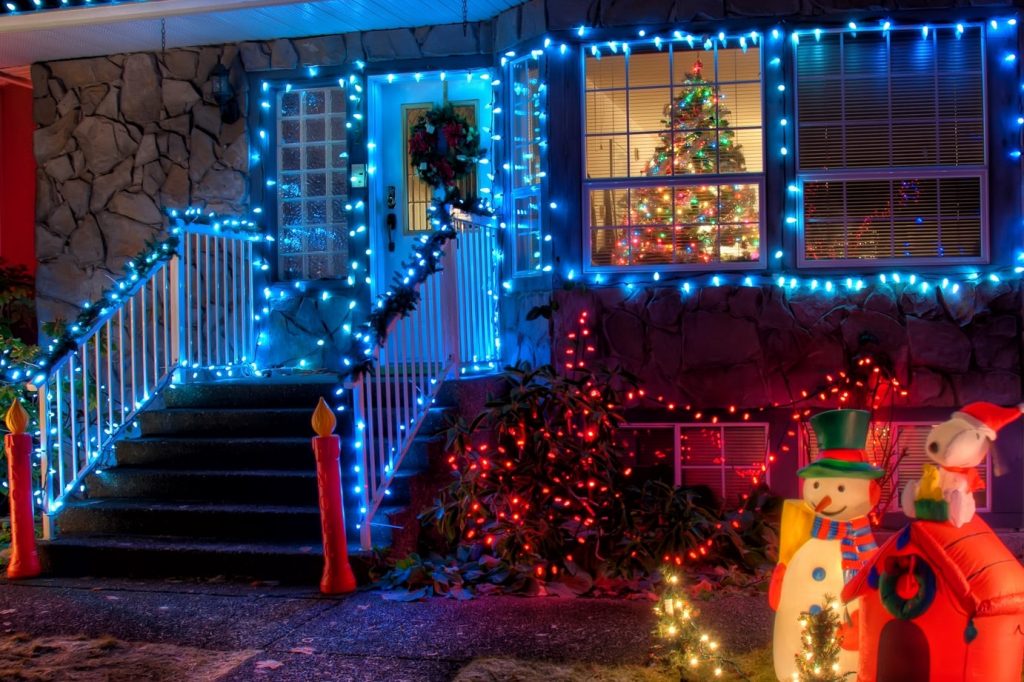 Neighborhoods across the Bay Area wow with holiday decorations, but none are better known than the Tom and Jerry House. Once featured on the ABC show "Great Christmas Tree Light Fight," the house, located on a steep hill in The Castro, boasts elaborate lights each year. The tree sitting next to the house also gets the full decorative treatment, too.
This past October, the beloved gay activist behind the house's decorations, Tom Taylor, passed away. But as locals, we're hoping that this December, we'll still see over-the-top decor in Taylor's honor.
Ghirardelli Square at Fisherman's Wharf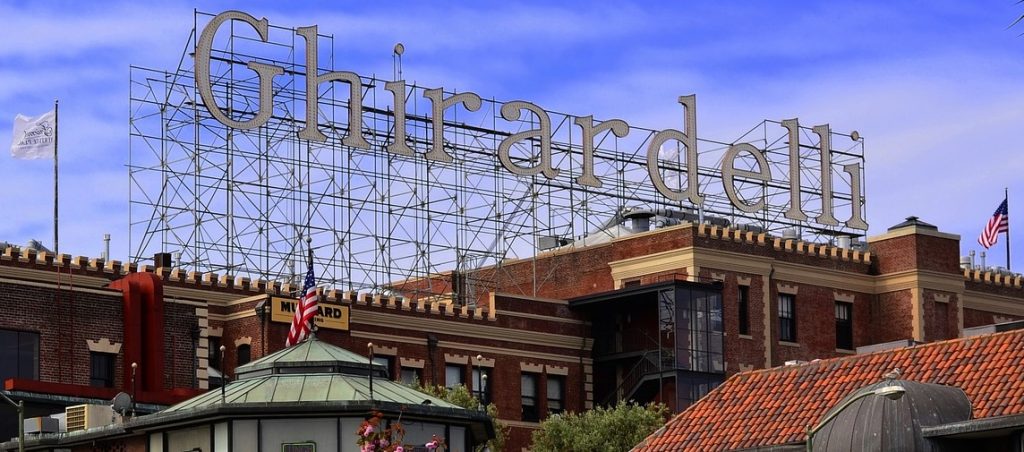 With signature sundaes, local craft beer, and the famous marquee, a visit to Ghirardelli Square in Fisherman's Wharf is great any time of year. But a trip in December promises a bit of extra excitement, thanks to a 50-foot Christmas tree in the middle of the square and visits from Santa. See chocolate made from scratch, shop locally made gifts, and, of course, stock up on incomparable chocolate delights.
When to go: The Winter Wonderland Holiday Market & Christmas Tree Stroll is Nov. 27 and Dec. 13-24, 2020. This free San Francisco holiday event is a chance to check off your Christmas list and enjoy a walk through creatively decorated evergreens designed by art students.
See Macy's Great Tree and Holiday Window Displays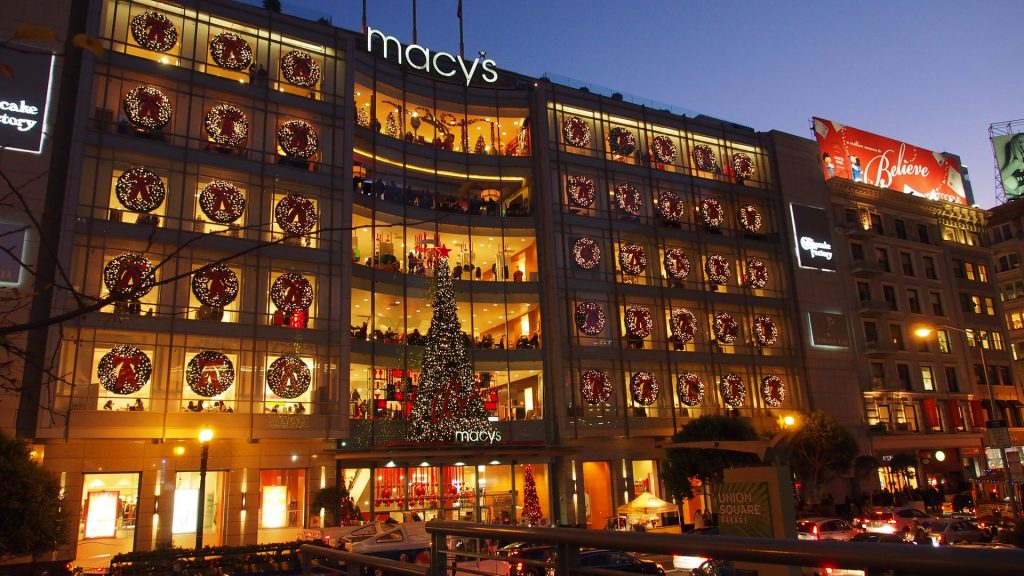 Macy's famous 83-foot tree will once again light up Union Square in San Francisco. As usual, Macy's impressive Christmas tree will also be accompanied by their holiday window displays so you can admire (and photograph) both for a festive day out.
When to go: The lighting begins Nov. 19, 2020, and the tree will twinkle all the way through Jan. 2, 2021. Find out more on their website.
Shopping and Lights at Fourth Street in Berkeley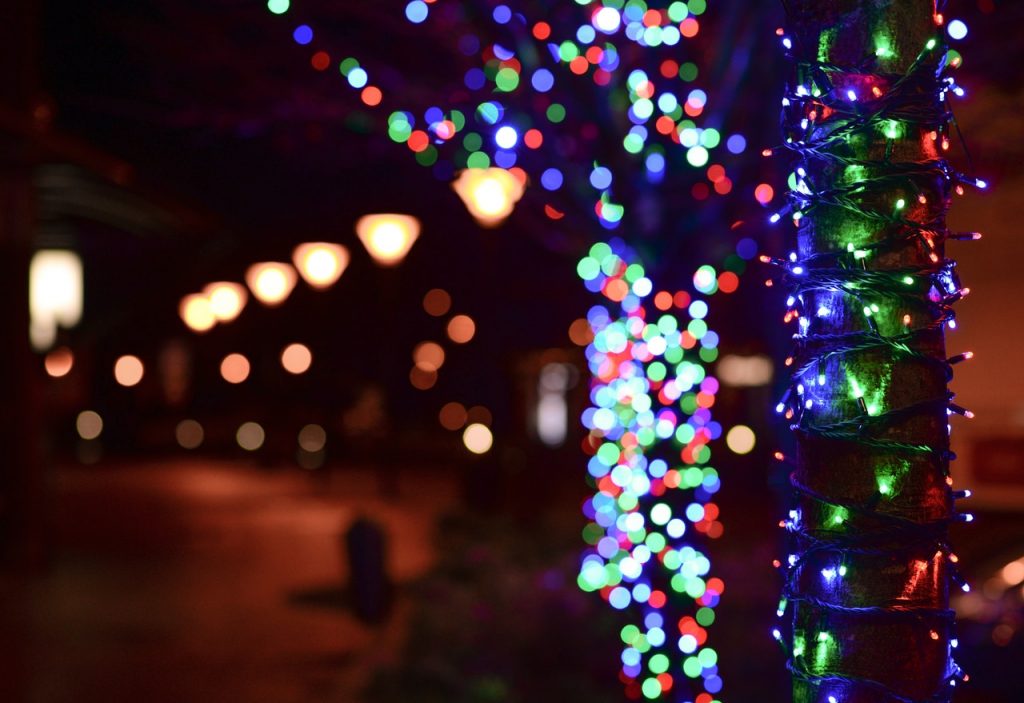 Fourth Street in Berkeley lights up in December with sparkling tree-lined streets. Come for the holiday wonderland feel, and stay for the endless shopping all on one street, from big names like Madewell and Apple to local handmade goods. Visit the Fourth Street Shops website to see which stores are currently open.
Top Things to Do in San Francisco for December 2020
With yearly traditions like ice skating in Union Square canceled due to COVID-19, this holiday season calls for getting a little creative when it comes to festive activities.
Luckily, some of the city's best events are still happening online, and holiday light displays can still be enjoyed throughout the city — just bring your mask!
"Entwined" at Golden Gate Park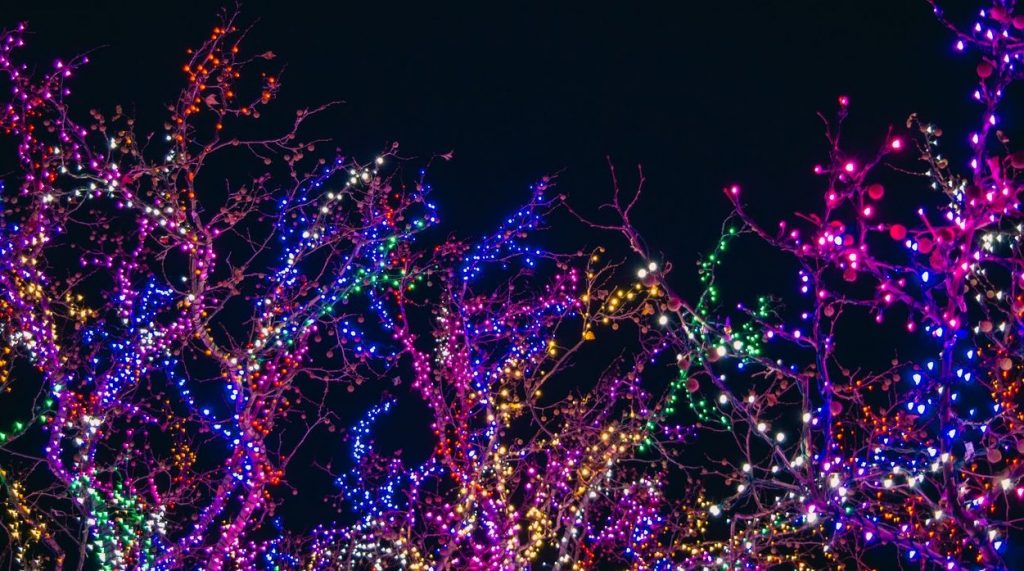 When: Beginning Dec. 10, 2020
This year, Golden Gate Park is celebrating its 150th anniversary with an LED light display called "Entwined."
The art installation by Bay Area artist CHarles Gadekin will turn the park's Peacock Meadow into an "enchanted forest" with 2,000 LED lights. "Entwined" promises magic and whimsy with every step and will be open to the public beginning Dec. 10, 2020.
"Nutcracker Online" by the San Francisco Ballet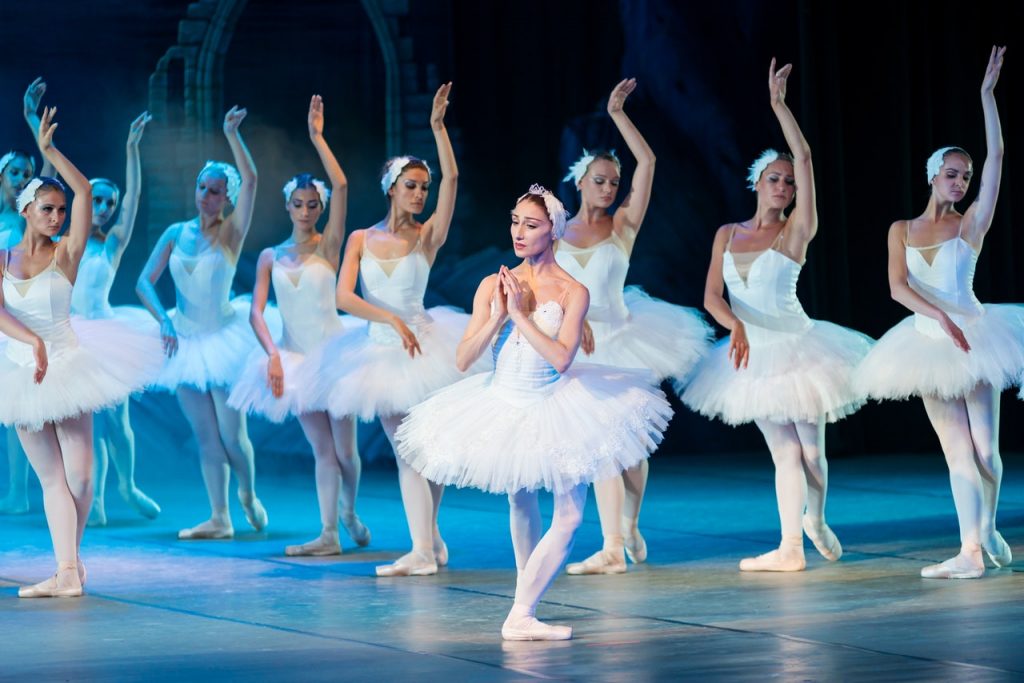 When: Nov. 27-Dec. 31, 2020
San Francisco Ballet's annual performance of The Nutcracker will debut at a new venue this year — the internet. The holiday classic will stream in HD from Nov. 27, 2020, through Dec. 31, and will feature a filmed production of the ballet.
Bonus: The online experience will include a virtual tour of San Francisco's War Memorial Opera House, choreography lessons from the show, and more. Tickets are $49.
Glowfari at Oakland Zoo
When: Dec. 1-31, 2020
Here's a holiday experience that's new this year.
Glowfari will feature hundreds of massive glowing animal lanterns throughout the Oakland Zoo, from a 15-foot tall penguin to life-size elephants and giraffes. A ride in the zoo's aerial gondola (which is also decked out in holiday lights) will give you a bird's-eye view of the magic.
Glowfari runs evenings from Dec. 1-31, and tickets are $20 for adults.
Sausalito Lighted Boat Parade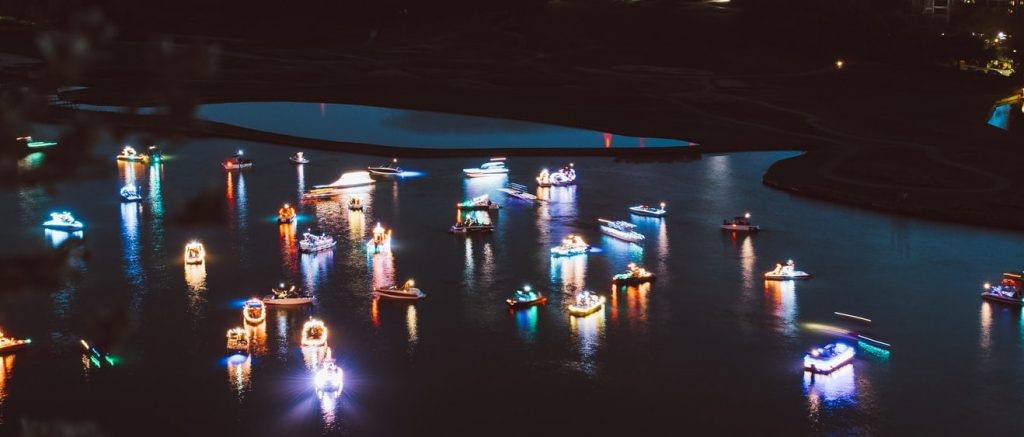 When: Dec. 12, 2020
Watching boats adorned in holiday lights sail across the bay is a yearly tradition for many Bay Area residents, and as a bonus, it's COVID-friendly.
Watch boats of all sizes glide through the marina wearing their holiday best at this year's 33rd Annual Lighted Boat Parade in Sausalito. This year's parade is tentatively scheduled for Dec. 12, 2020, but stay tuned to their website for details.
Gingerbread House Competition in Sausalito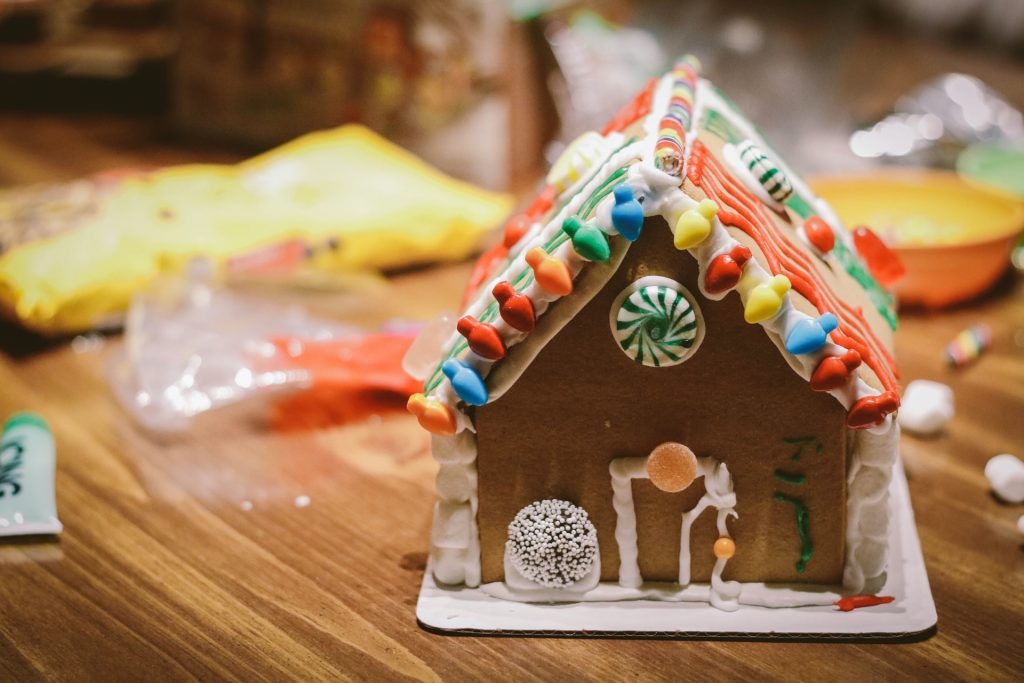 When: Dec. 1-31, 2020
Speaking of Sausalito, here's another reason to check out the city across the Golden Gate: gingerbread houses!
Throughout the month of December, walk through downtown Sausalito to view the extravagant gingerbread houses entered in the 13th Annual Gingerbread House Competition.
Cast your vote for the winner on this free and family-friendly tour. You can even download the tour map in advance.
SF Symphony Deck the Hall Virtual Celebration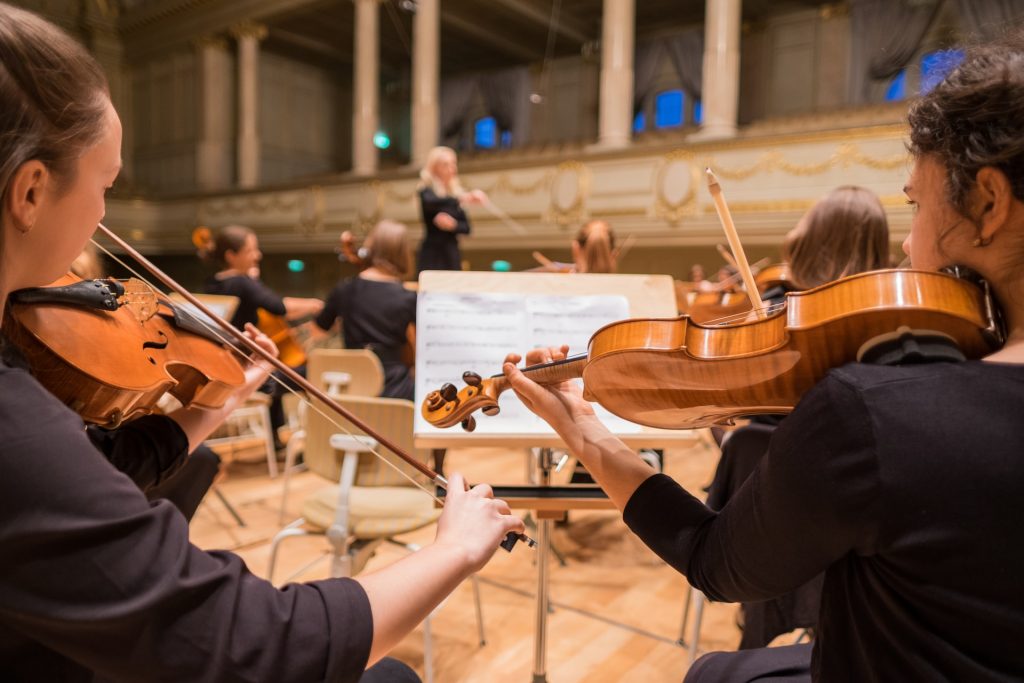 When: Dec. 5, 2020
Like "The Nutcracker," SF Symphony's annual holiday performance is also being taken online this year. San Francisco's beloved symphony will play holiday favorites during their Deck the Hall Virtual Celebration, to be aired at 3:30 p.m. Dec. 5 on NBC Bay Area.
'Tis the Season for Science at California Academy of Sciences
When: Nov. 20-Jan. 3
The California Academy of Sciences' annual tradition will take place outdoors this year and feature twice-hourly snow flurries, cookies, and live reindeer. Yes, reindeer.
The Academy's reindeer, Peppermint and Cookie, will be on site from Nov. 20 through Jan. 3, 2021 to offer reindeer facts and holiday joy. Learn more on the California Academy of Sciences website.
Did we miss anything?
If we missed a fun event happening in San Francisco in December, please drop us an email at info@exp1.com or give us a shout on Facebook.
We know that COVID will make celebrating the holidays different in SF, but we want everyone to have a memorable and festive end to 2020.