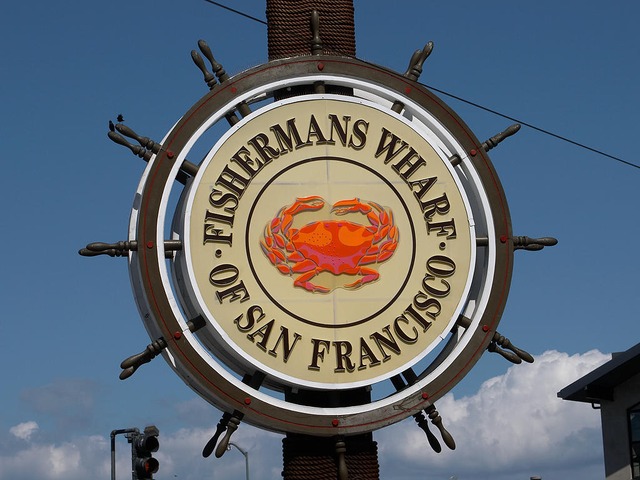 Every major city has a designated "tourist zone" that visitors love but locals tend to avoid, and in San Francisco, it's Fisherman's Wharf and Pier 39. Growing up here, I would seldom make the trek out to Fisherman's Wharf with my parents, generally only visiting when hosting friends and family from out of town.
We'd do the obligatory circuit — Ghirardelli, Boudin's, and my personal favorite, the sea lions at Pier 39. With picturesque views of the San Francisco Bay and Golden Gate Bridge, it's not hard to see why this place is such a draw for travelers.
But beyond the surface appeal of dramatic seascapes, five-star restaurants, and busy attractions lies San Francisco's origin story. It's a rich history that even locals don't know the details of, and it all starts here, along the waterfront nearly 100 years before the Gold Rush.
That's what I want to tell you about in this blog post. Plus, I'll share some insider tips to help you plan your trip to Fisherman's Wharf and Pier 39 so you can make the most of your time here in San Francisco.
Discovering the Golden Gate: A Nautical History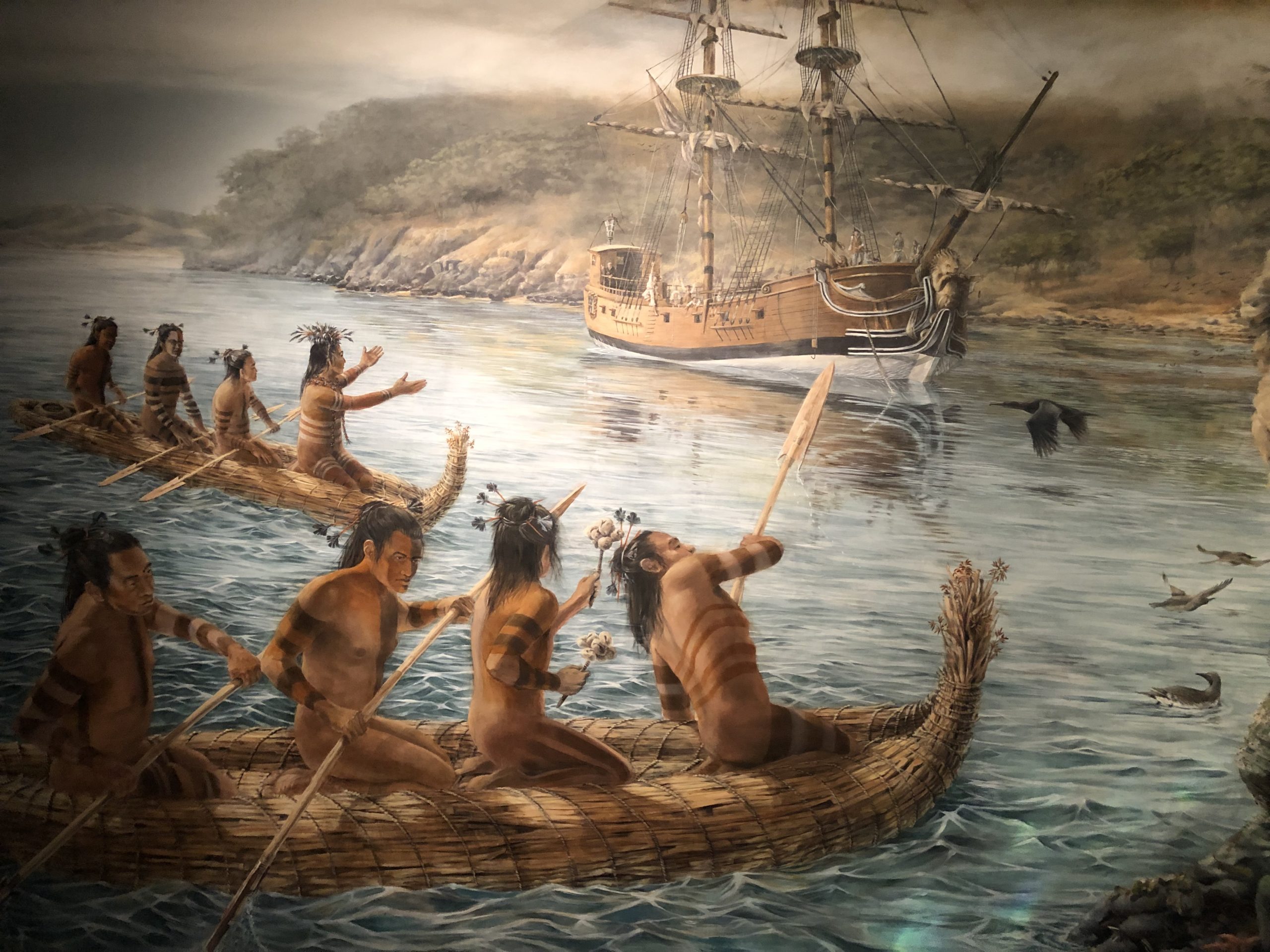 How did Fisherman's Wharf get started? To answer that question, we'll need to dig deep into San Francisco history.
Three Native American tribes, predominantly the Ohlone, Miwok, and Yemula, lived along the bay area waterfront for thousands of years before Europeans arrived. The narrow strait that ran from the Pacific into the bay was hard to navigate due to the thick fog that collected and would often conceal the peninsulas entirely.
Early explorers who traveled on large ships would sail right past, not knowing what opportunities were hidden on the other side of the fog just a few nautical miles away. Ports were established nearby in the south (Monterey) and the north (Port Reyes), but the bay itself remained largely unknown until the Spanish arrived via horseback under the charge of Don Gaspar de Portola in 1775.
The Portola expedition traveled up coastal California from Mexico and established Catholic missions along the way. When they arrived in northern California, they were dead-ended by a large body of water (the bay) and immediately grasped its value as a protected anchorage and military post.
Laying claim to the area, they named the bay after Saint Francis of Assisi, Italy, and called the nearby settlement Yerba Buena. Under Spanish rule until 1825 and briefly under Mexican rule from 1825-1848, the settlement wasn't officially declared part of the United States until a dispute with Mexico over land in Texas led to war and resulted in the U.S. expanding its territory to the West Coast.
Fisherman's Wharf and the Gold Rush Era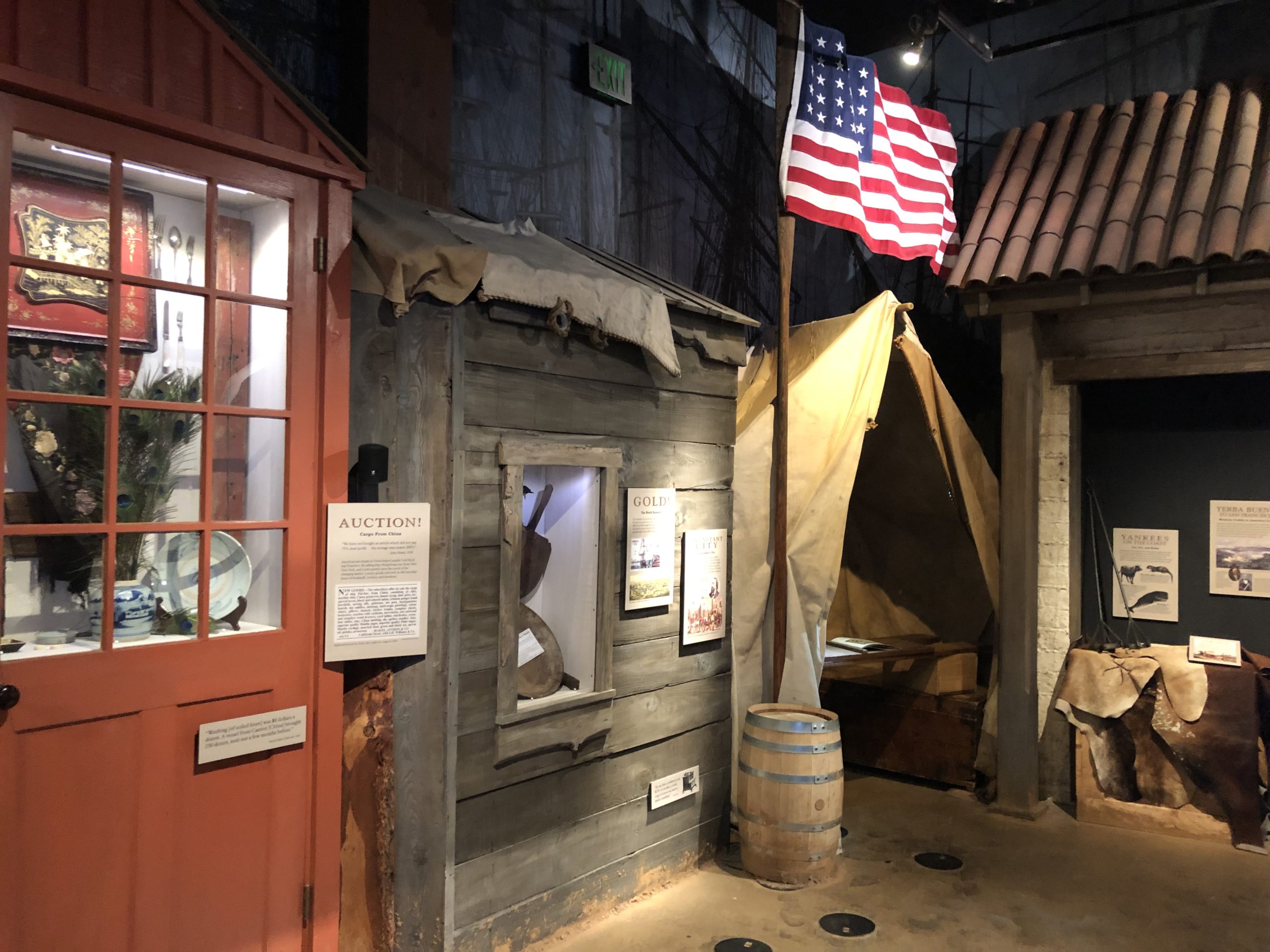 It's in that same year of 1848 that John Fremont dubbed this area the "Golden Gate" and renamed the small village to San Francisco.
Fun fact: Urban legend maintains that it's called the Golden Gate because of the gold discovered here, but that simply isn't true. It's actually named after its resemblance to a port in Constantinople, Istanbul, in the way that the sunlight falls on the water and mountainside giving it a gold shimmery glow.
Coincidentally though, gold was discovered shortly after and what followed was the largest mass migration in American history. San Francisco went from a sleepy fishing village of under 1,000 to over 30,000 people in the course a year.
By the end of 1849, the waterfront now known as Fisherman's Wharf was crawling with sailors and prospective miners from all over the world. Shanty towns and a red light district were established and the surrounding city started to grow to support the increasing population of Gold Rushers.
Enter the Fish King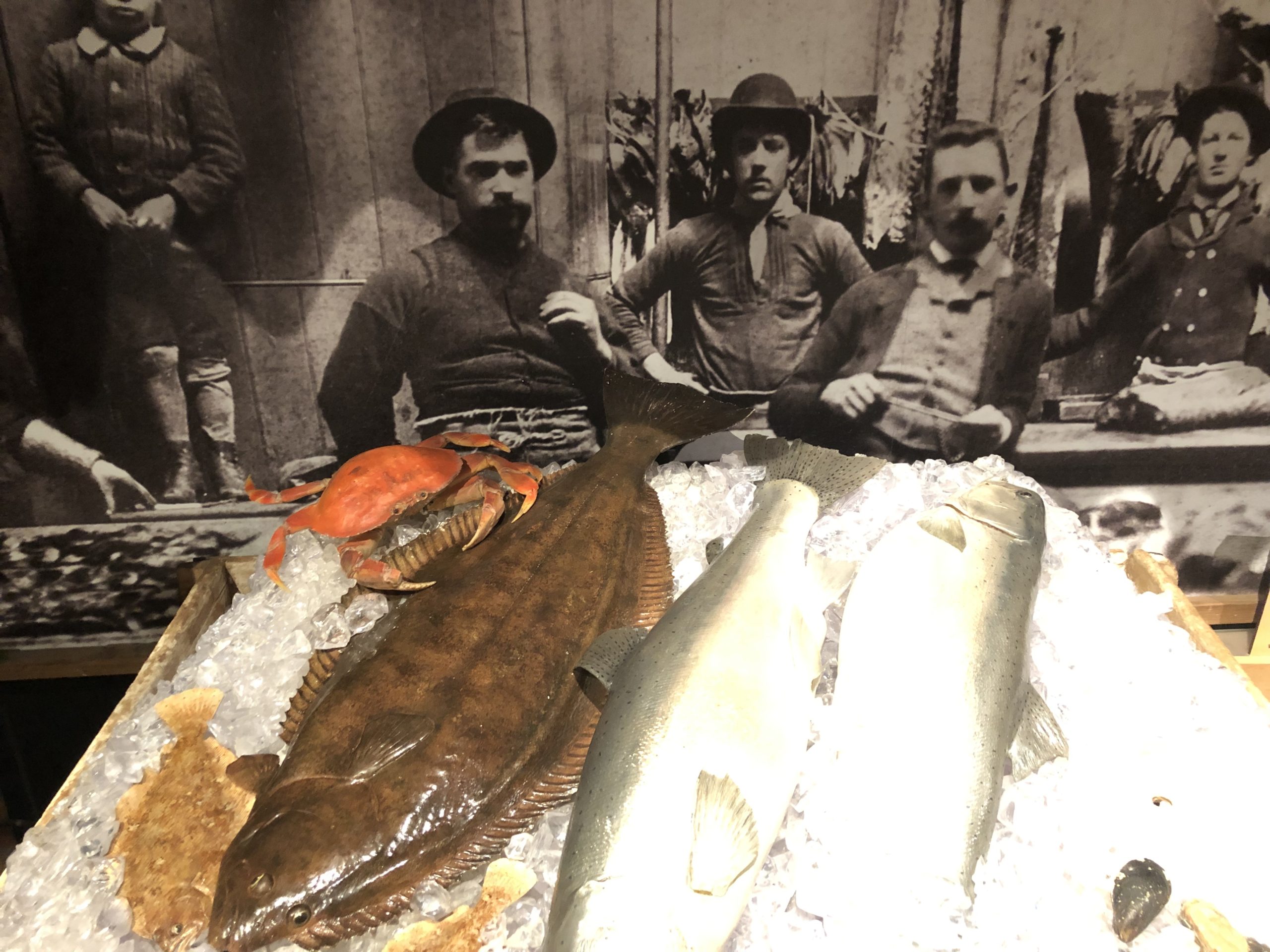 In 1865, Achille Paladini immigrated to San Francisco from Ancona, Italy, and pioneered the Bay Area fishing industry.
Here's how Diane Cooper, a museum specialist with the Maritime National Historical Park Research Center, explains it this way:
One San Francisco day in the mid-1860s, an Italian immigrant fishing for his supper caught two fish on one hook. When a passing gold miner offered to purchase the extra fish, the enterprising young immigrant suddenly found his version of the American dream.
Paladini's talent for catching fish, crab, oysters, and clams became so well-known that he started a seafood distribution company that would grow to become the largest on the West Coast at one point and earn him the nickname "Fish King."
Word of the budding fishing industry travelled back to Italy and prompted another wave of immigration in the early 1900s, this time mostly from Italy directly to SF's Fisherman's Wharf neighborhood.
Fisherman's Wharf Today (and Dungeness Crab)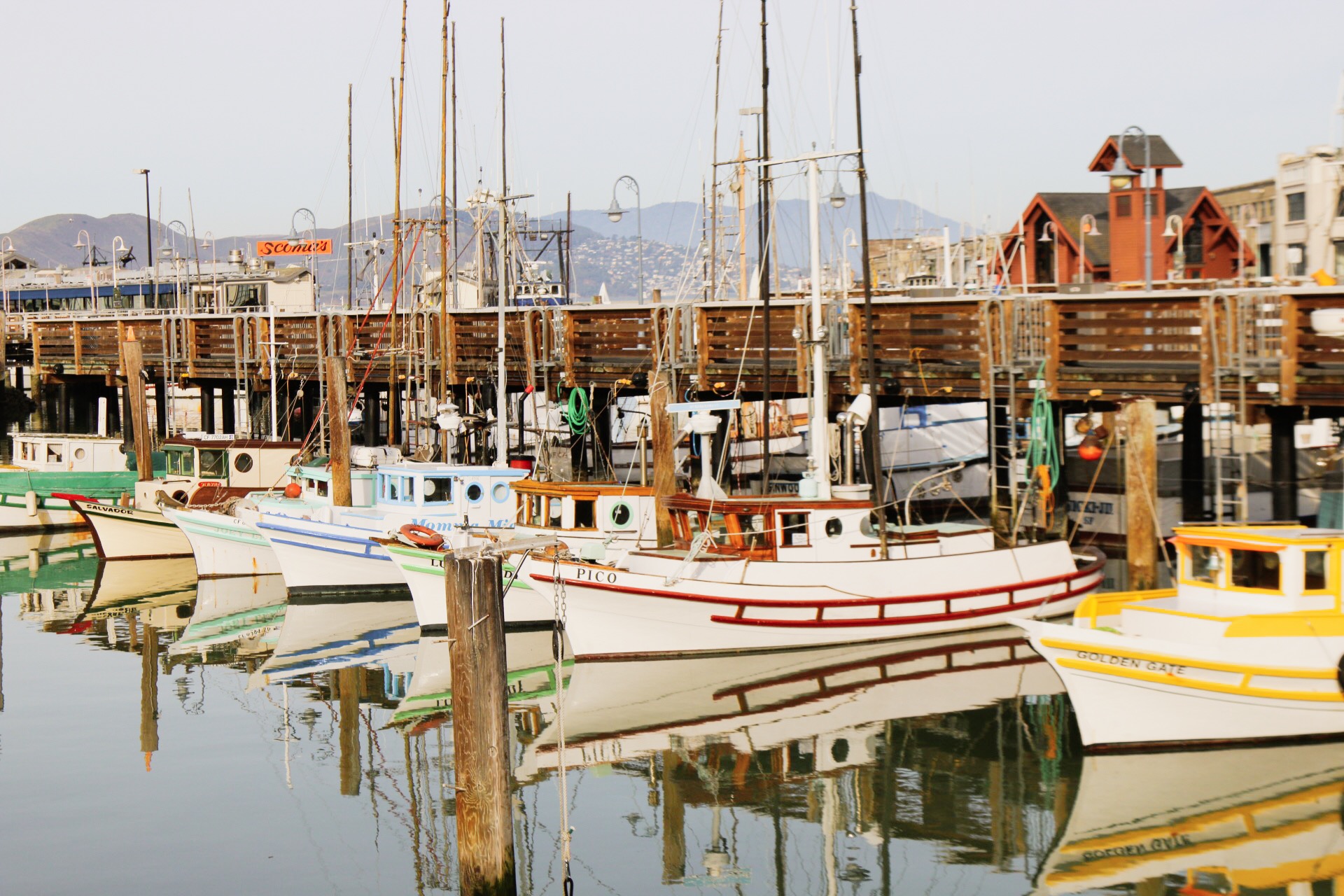 Today, the main wharf in between Hyde Street Pier and Pier 45 is the heart of the community. Colorful Italian felucca boats are docked out front for all to gaze upon and fishing tours commence early every morning if you feel so inclined.
Many, if not all, of the surrounding restaurants are named and owned by the families who immigrated here and helped put San Francisco's seafood on the map.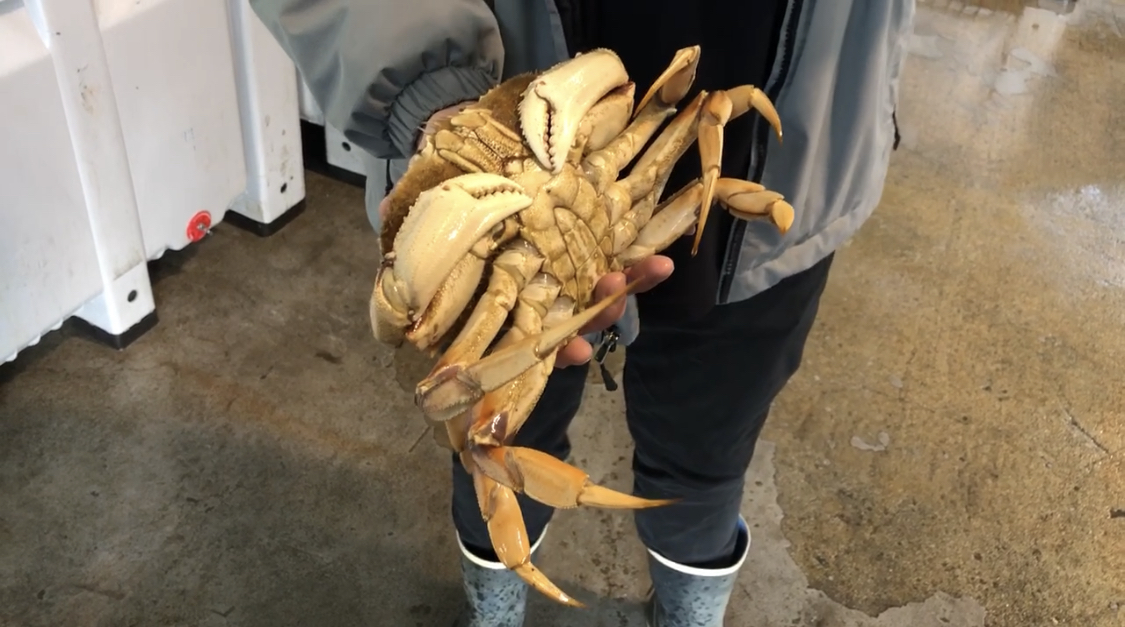 Fisherman's Wharf is where real, modern-day fishing happens. This is where we catch much of our famous Dungeness crab. (If you have not tried this, you must!) They are smaller and sweeter than your average crab but oh so delicious.
Crab season is from November through June, but we catch enough and freeze them so you can enjoy this delicacy year-round. Wander down Pier 45 and look at where local fishermen offload their morning catches.
Local tip: According to local fishmonger, Don Mayfield, the two main wholesalers here — TwoXSea and East-West Seafood — are some of the most ethical seafood companies out there. Part of their mission is to educate the public on what it means to be a sustainable seafood consumer.
Of the numerous restaurants, I recommend checking out in the area, the top two that come to mind are Scoma's and Sabella & LaTorres. You also cannot go wrong with Boudin's Dungeness crab chowder in a sourdough bread bowl — it's truly an incredible experience.
The Making of Pier 39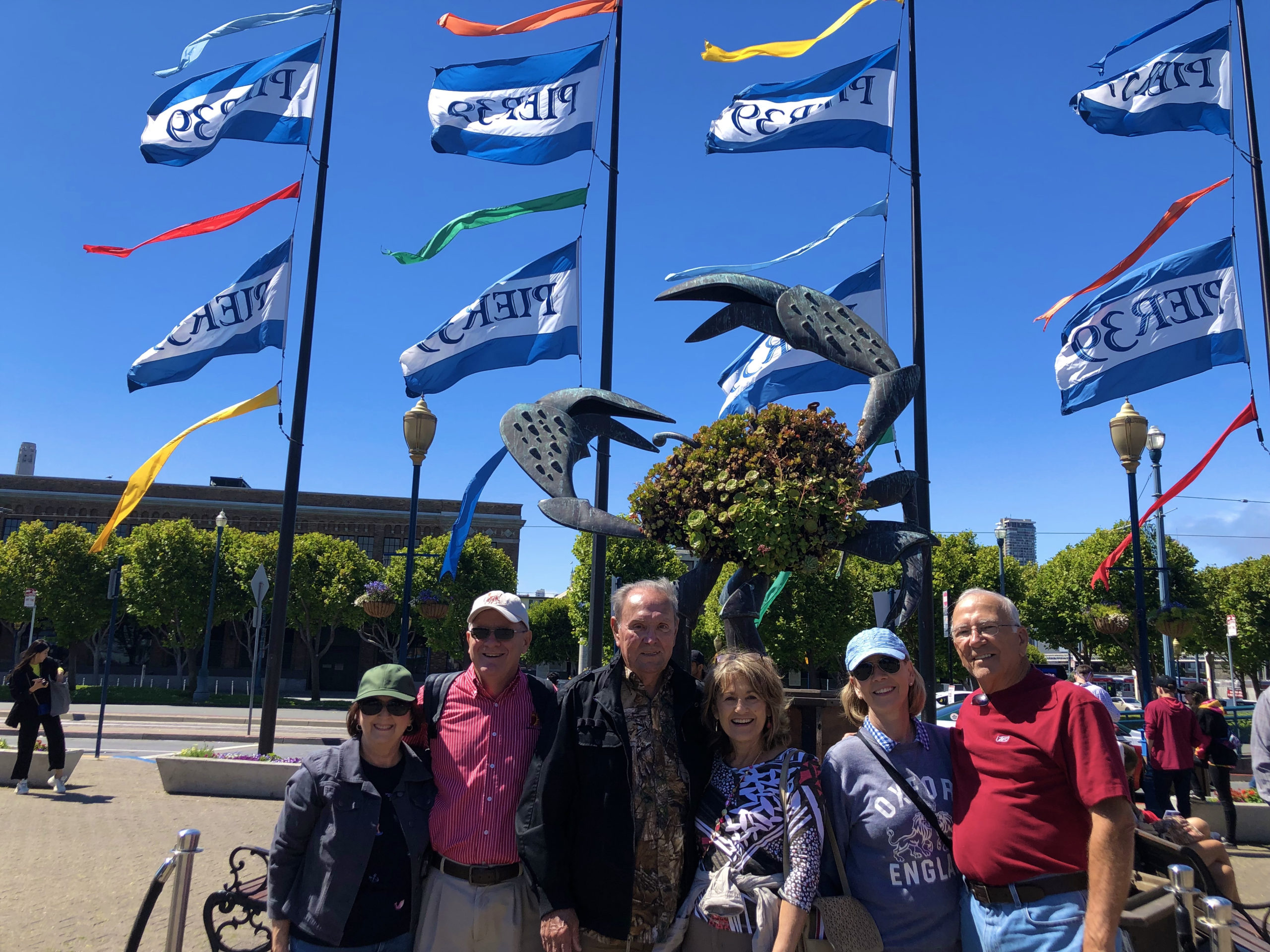 Pier 39 was refurbished in 1978 to resemble a quaint wooden fishing village. This 1905 cargo pier now houses tourist shops and specialty stores. The street performers and amusement rides are particularly a draw for families.
Despite its heyday and current popularity, the area did go through some harder times. The construction of the Embarcadero Freeway in the early 1960s separated the city from the waterfront and was a PR nightmare.
The addition of the freeway led to Fisherman's Wharf becoming a dangerous and unappealing neighborhood — abandoned warehouses, decaying piers, increasing homeless, and crime. By the mid 1980s, it was time the city really put an effort into improving and reviving the economy here, but they didn't quite know how with the presence of this inner-city freeway.
On one October evening in 1989, the Loma Prieta earthquake happened and shook the city to its core. While devastating in many ways, it resulted in the demolition of the Embarcadero Freeway, a boon for Fisherman's Wharf. Tax payers then approved a billion-dollar initiative to upgrade the 3-mile stretch along the waterfront with Pier 39 as its central focal point.
Top Sights at Fisherman's Wharf and Pier 39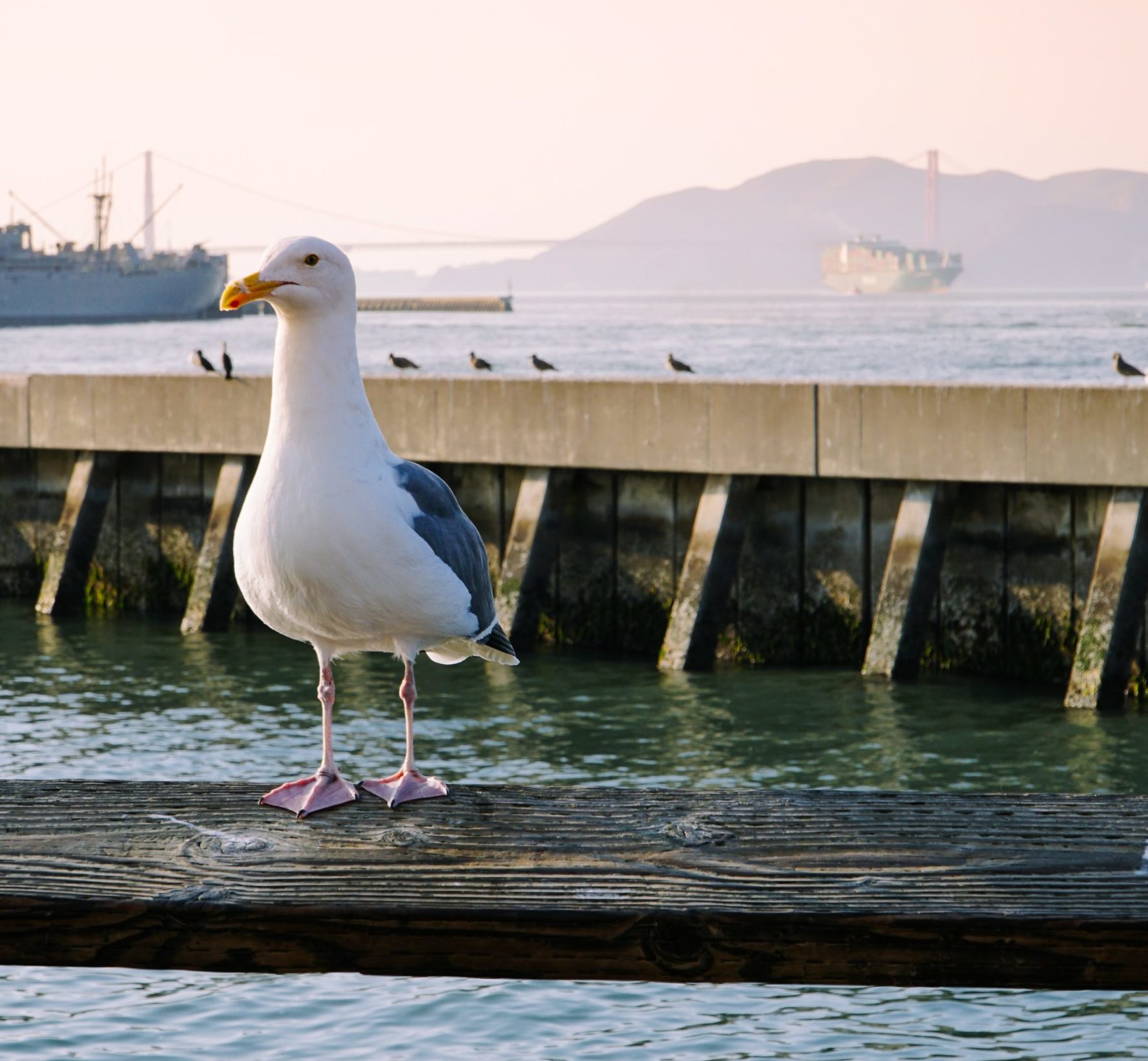 There's a lot to see here at Fisherman's Wharf and Pier 39. Consider this your checklist of what you shouldn't miss when you visit (although there's so much more).
The Musée Mécanique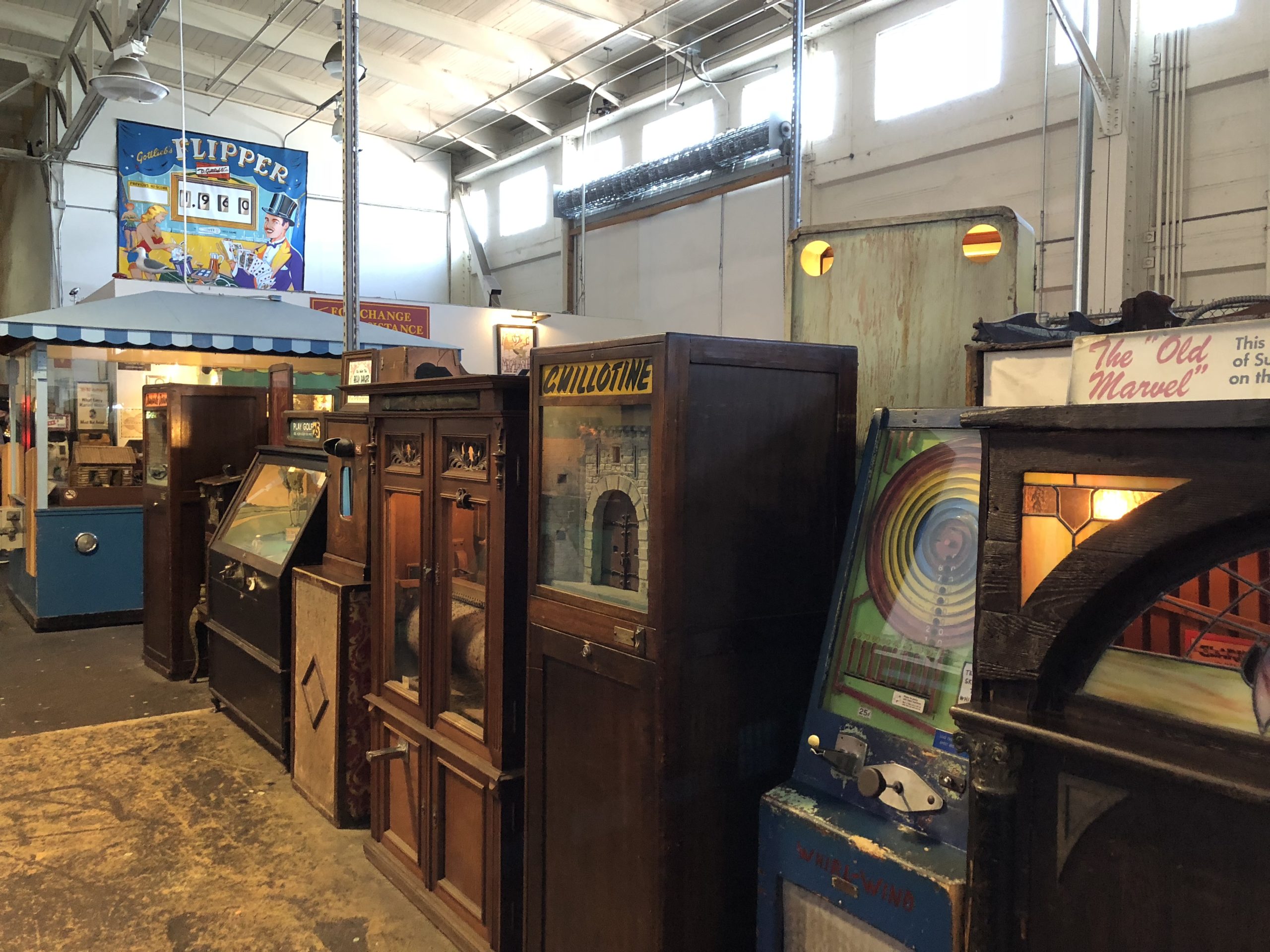 The Fisherman's Wharf revitalization initiative mentioned above also included the repurposing of abandoned warehouses. The city relocated existing museums, exhibits, and attractions into them, giving them a second life.
One of my favorites is the Musée Mécanique, an interactive museum consisting of over 300 mechanical machines and 20th-century penny arcade games and artifacts. It's one of the largest privately owned collections of such games in the world (and claimed the majority of my allowance money growing up).
Views of Alcatraz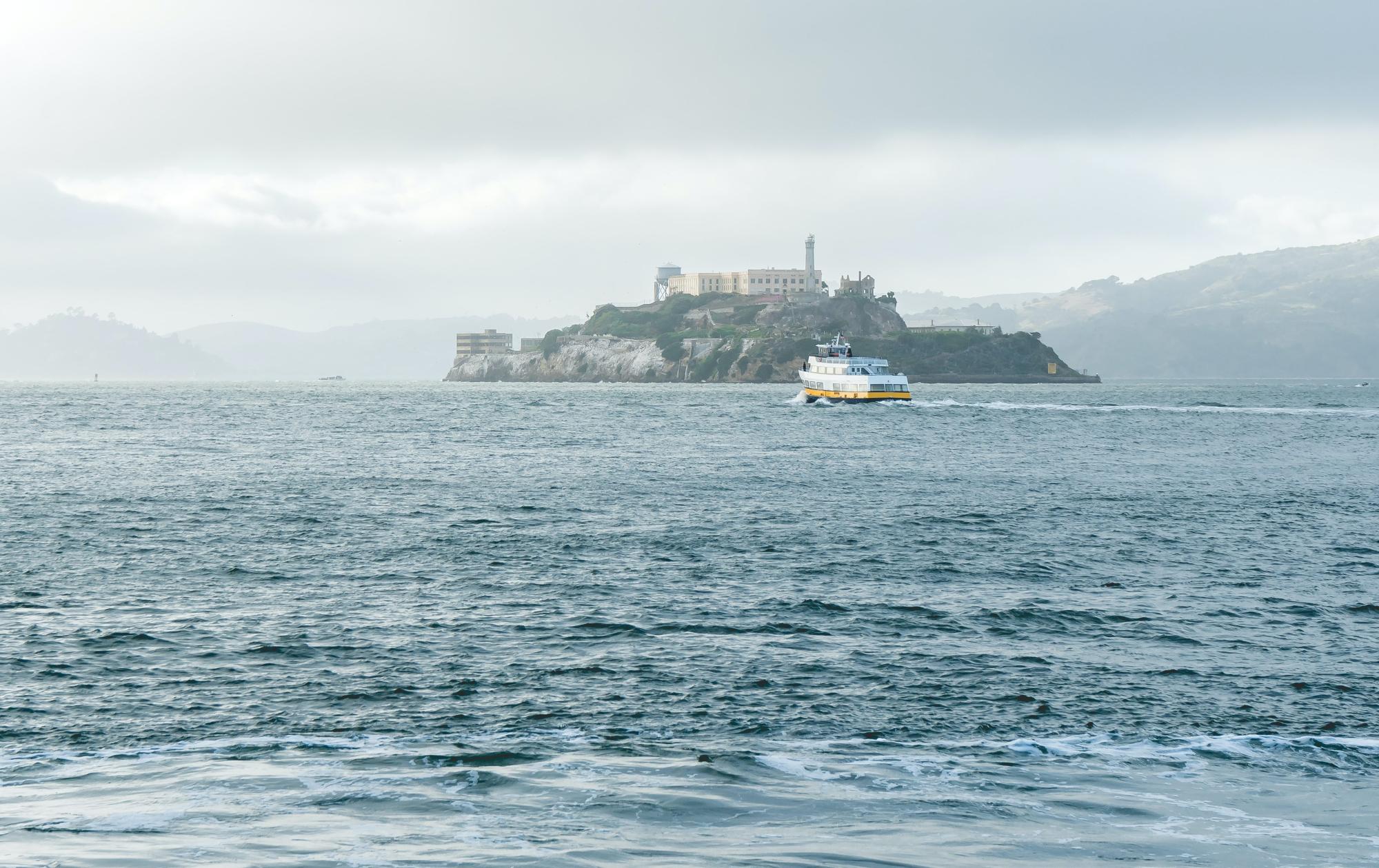 Walk along the waterfront towards Pier 39, and you'll enjoy stunning views of Alcatraz and Angel Island.
Alcatraz was a maximum security prison from the 1930s-1960s and sits just a little over a mile off the shore. Alcatraz is one of San Francisco's main attractions, and with Halloween coming up it's the perfect place to visit for an extra spooky experience.
The Sea Lions of Pier 39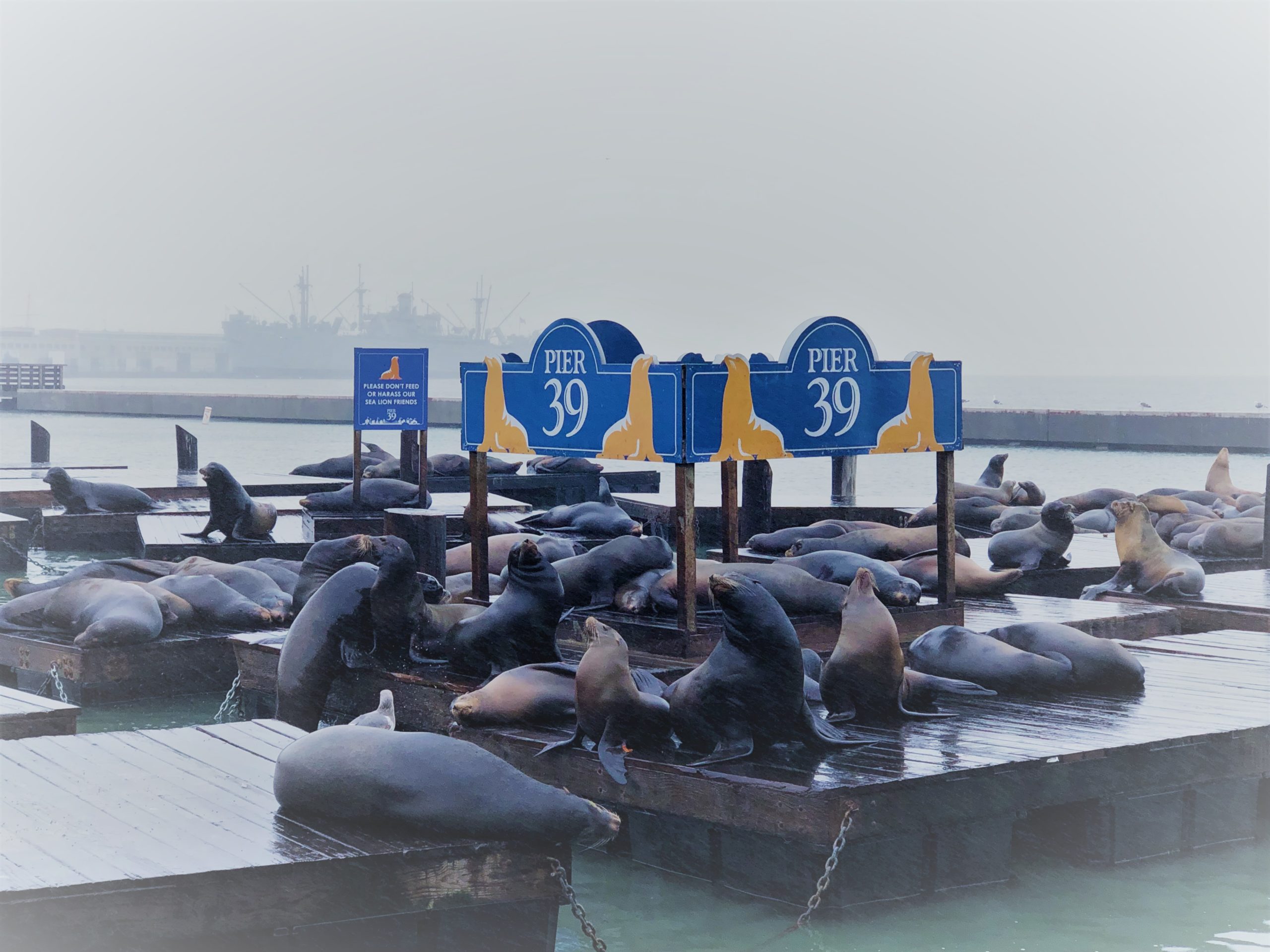 As you approach the pier, you'll also start to hear the wails of the famous sea lions. We have the 1989 earthquake to thank for bringing them here. The initial sea lion population would congregate on a large rock just off Ocean Beach — even then they drew crowds — but when the earthquake hit it spooked them, and they disappeared.
A few months later, they showed up at the end of Pier 39 on Dock K and have been there ever since. The theory for their arrival here is there are far less predators in the bay versus the ocean. It helps that there are fish scraps all around from the nearby restaurants and friendly fishermen. Smart sea lions.
Fisherman's Wharf: More Than a Tourist Trap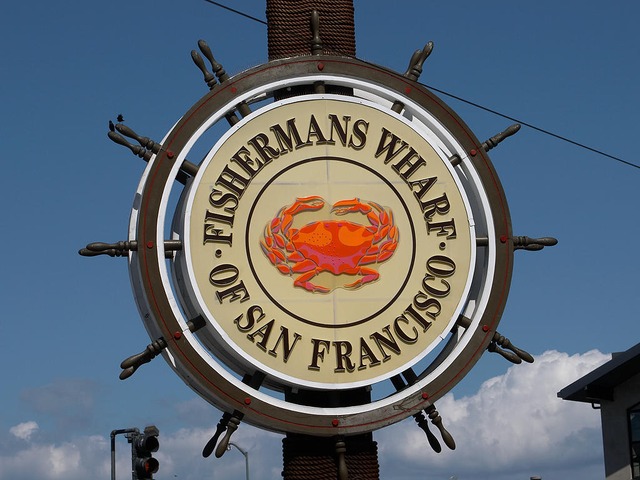 So the next time you visit a so-called "tourist trap," particularly in your own city, stop to consider — is there something more to this place that I'm not seeing?
Almost always, there is, which is why I encourage people to take our local walking tour to really understand the neighborhood. Even if you're only in town for a day, Fisherman's Wharf and Pier 39 are a must.
To me, Fisherman's Wharf perfectly encapsulates what San Francisco is, was, and aspires to be — a beautiful port city filled with opportunity and innovation — you just have to squint a little harder through the fog to see it sometimes.