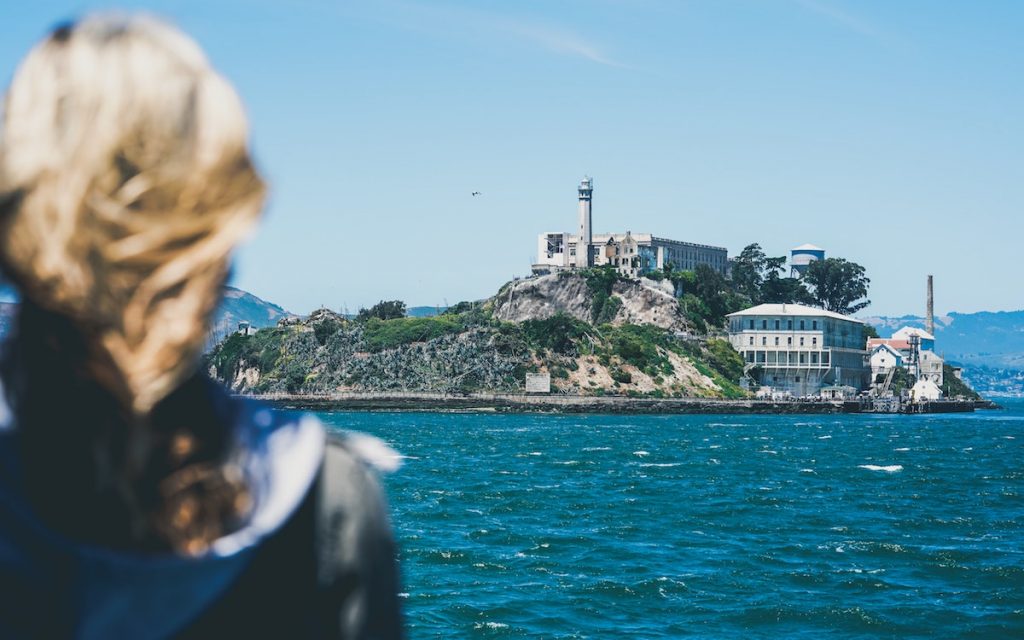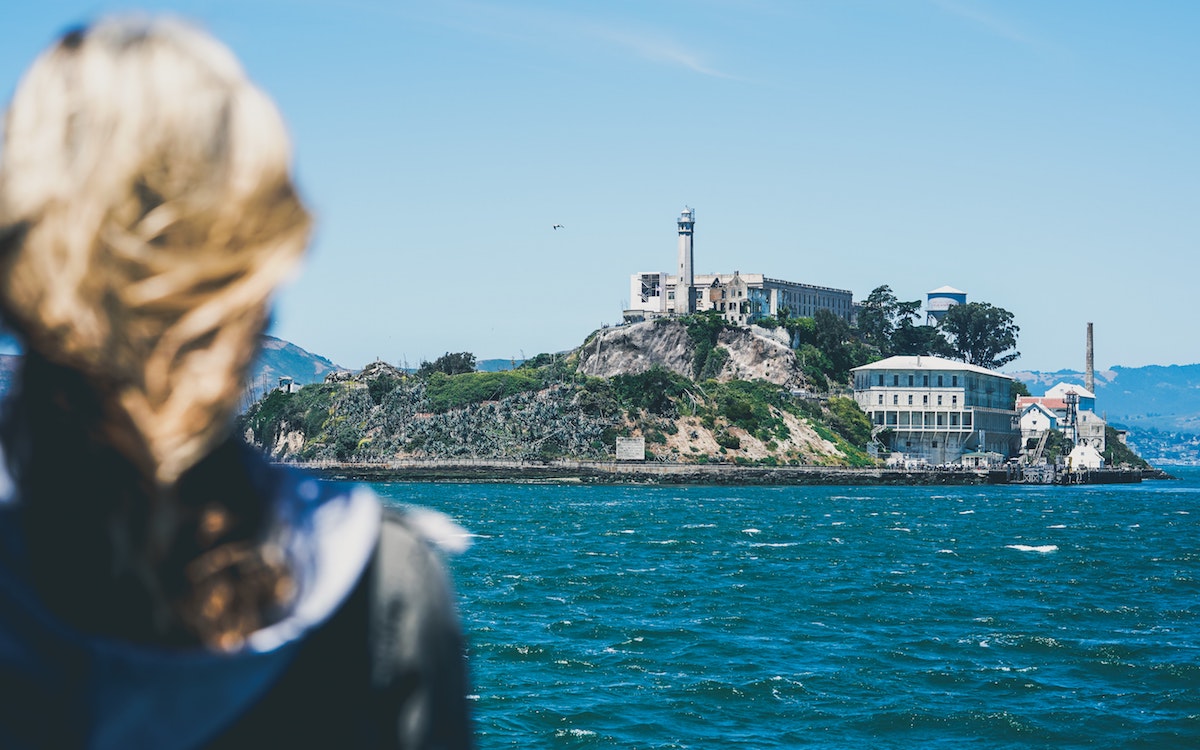 A prison isn't usually a tourist destination, but Alcatraz Island in San Francisco is a major exception. Touring the historic former penitentiary is an unusual experience, but it's one I recommend for anyone curious about what life was like as an inmate or officer here years ago.
You can see inside the prison, including the famed cell blocks. There's a 35-minute audio tour you can download to your mobile device with the island's free wifi. It's narrated by former guards and inmates for a truly immersive experience.
Pro tip: Bring your earbuds!
Tours are self-led during COVID-19. The island's outdoor spaces also include a rose garden and lush landscapes, the historic recreation yard, views of the cell house, Warden's home, Officer's club, and the iconic water tower — not to mention stunning views of the city skyline and Golden Gate Bridge.
Now is a great time to explore the lesser known history that Alcatraz has to offer. Read on for everything you need to know about how to see Alcatraz Island when you visit San Francisco.
A history of Alcatraz: from fort to prison to park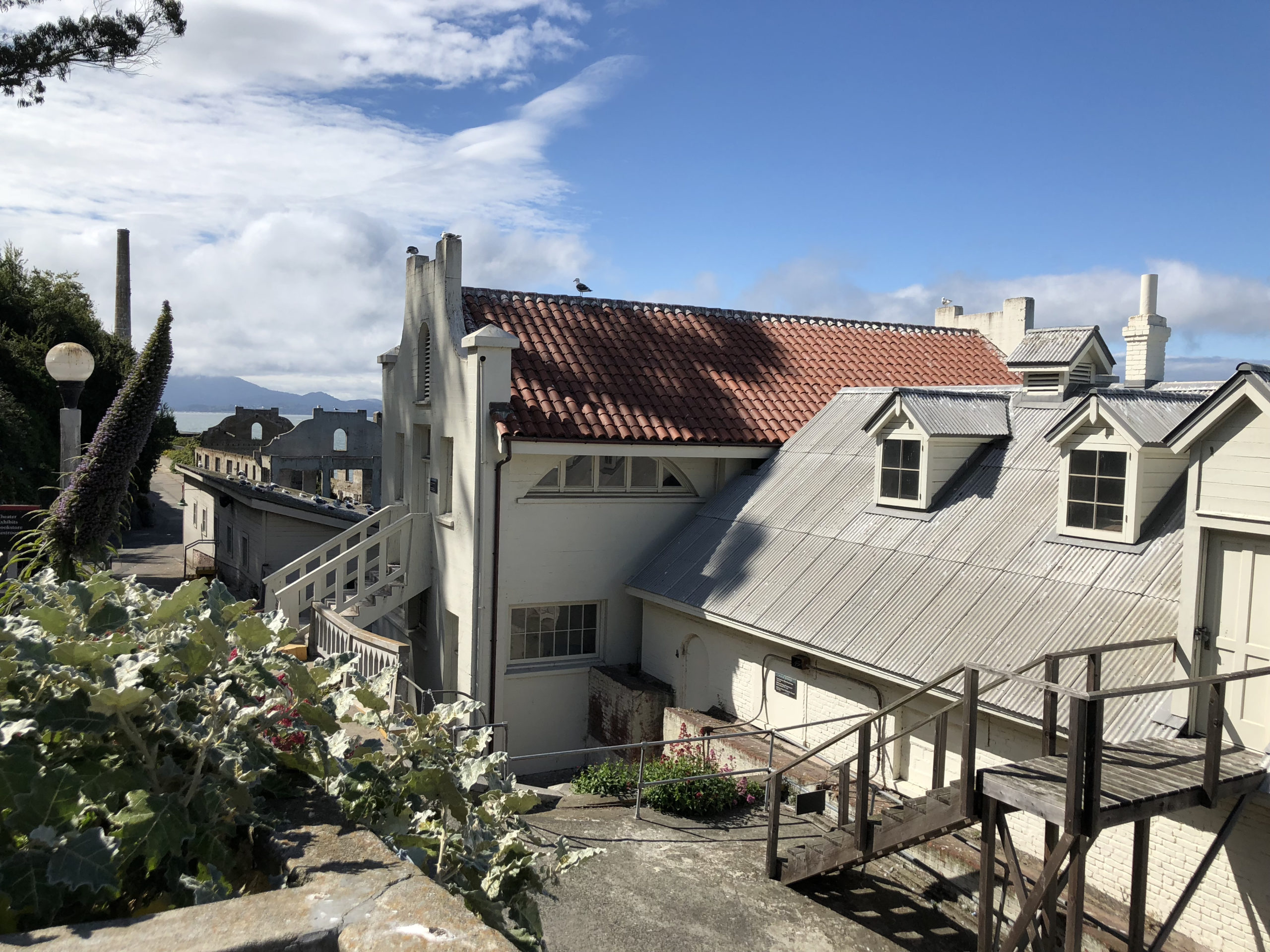 The island was officially named "La Isla de los Alcatraces" (The Island of the Pelicans) by Spanish explorer Juan Manuel de Ayala in 1775 after the strange birds that inhabited it. It remained largely unused until the first Americans arrived in 1848, and John Fremont bought it. Here's a brief timeline of how the island evolved over the years during its early history:
Early 1850s: The island is declared a military reservation by President Millard Fillmore.
1854: The West Coast gets its first lighthouse, built on Alcatraz Island.
Late 1850s: Alcatraz is turned into a fort just before the Civil War breaks out in 1861.
1867: A jailhouse is added to the island's buildings, and Alcatraz's various iterations of housing criminals begins.
1868: The island is officially designated a long-term detention facility and incarcerates all types: prisoners of war, military and private citizens accused of treason, confederates, and many Native Americans.
1907: Alcatraz is named the official U.S. Military Prison of the West.
1909: Construction begins on the huge concrete main cell block that we know today (more or less).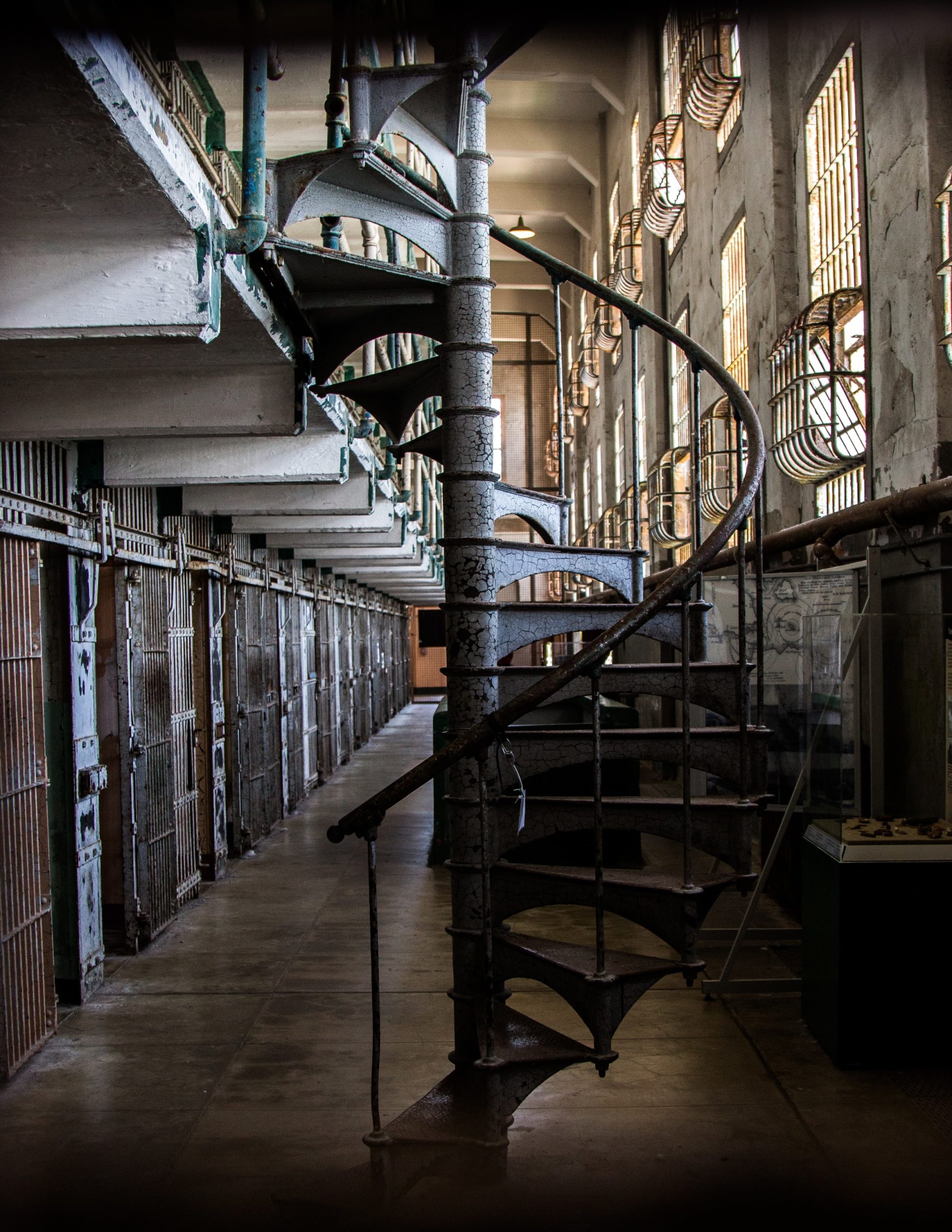 In the 1930s, officials needed a remote site to create a more secure prison for those deemed too difficult to incarcerate elsewhere, one that would prohibit communication with the outside world. Alaska had been considered for this high security prison but ultimately the availability and convenience of Alcatraz became a more reasonable and cost-effective choice.
The island served as a federal penitentiary just under three decades: 1934-1963. It's most famous today because of its notorious inmates and its treacherous location, the swift, cold bay currents and surrounding cliffs making escape nearly impossible.
Just imagine it — the scenic San Francisco skyline off in the distance, taunting the prisoners with its beauty and sheer proximity.
Alcatraz after it was a prison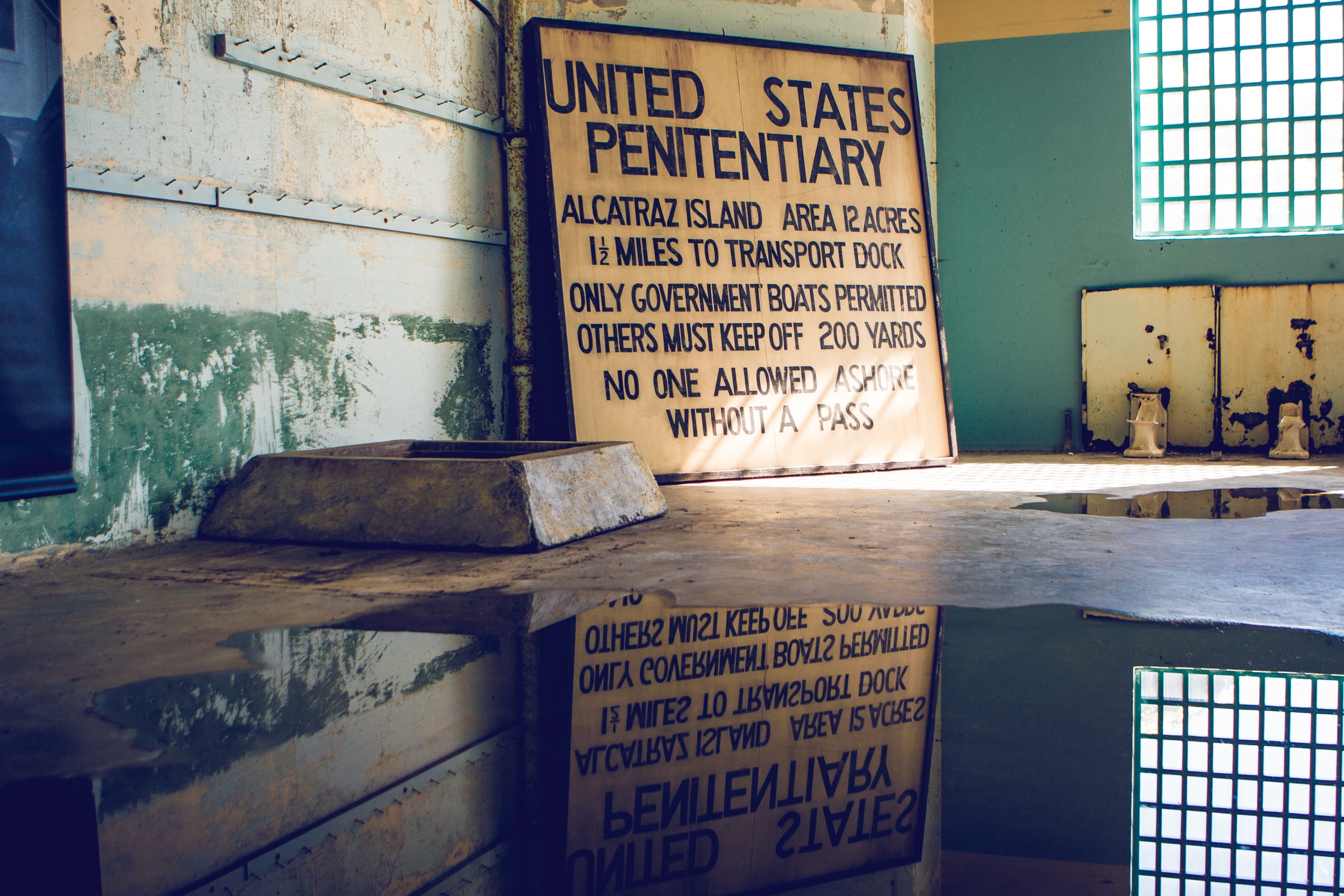 After the prison closed, Alcatraz was abandoned until 1969 when a group of Native Americans claimed the land as Indian territory. Their hope was to create a cultural and educational center for Native Americans from all tribes.
Unfortunately, the small group of leadership couldn't control the damage that occurred at the hands of the near 100 occupants to the island — everything from graffiti and vandalism to a fire that destroyed several structures. Because of this, federal marshals were brought in to remove them from the island in 1971.
Alcatraz Island as a park and what you can see today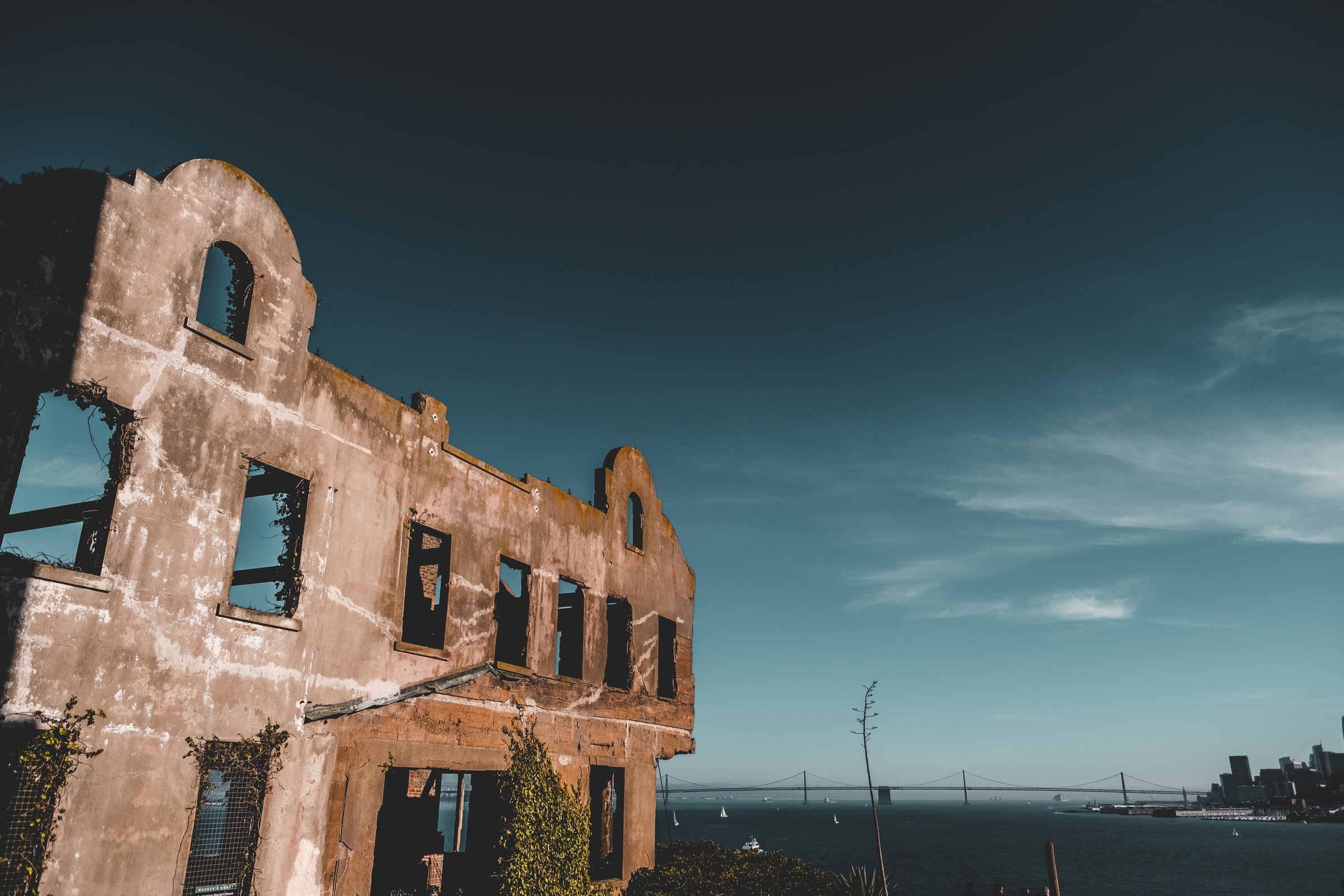 Congress established the Golden Gate National Recreation Area in 1972 which included Alcatraz Island among several other areas. The island officially opened to the public in 1973 and saw more people in that first year than had ever been previously recorded — combined.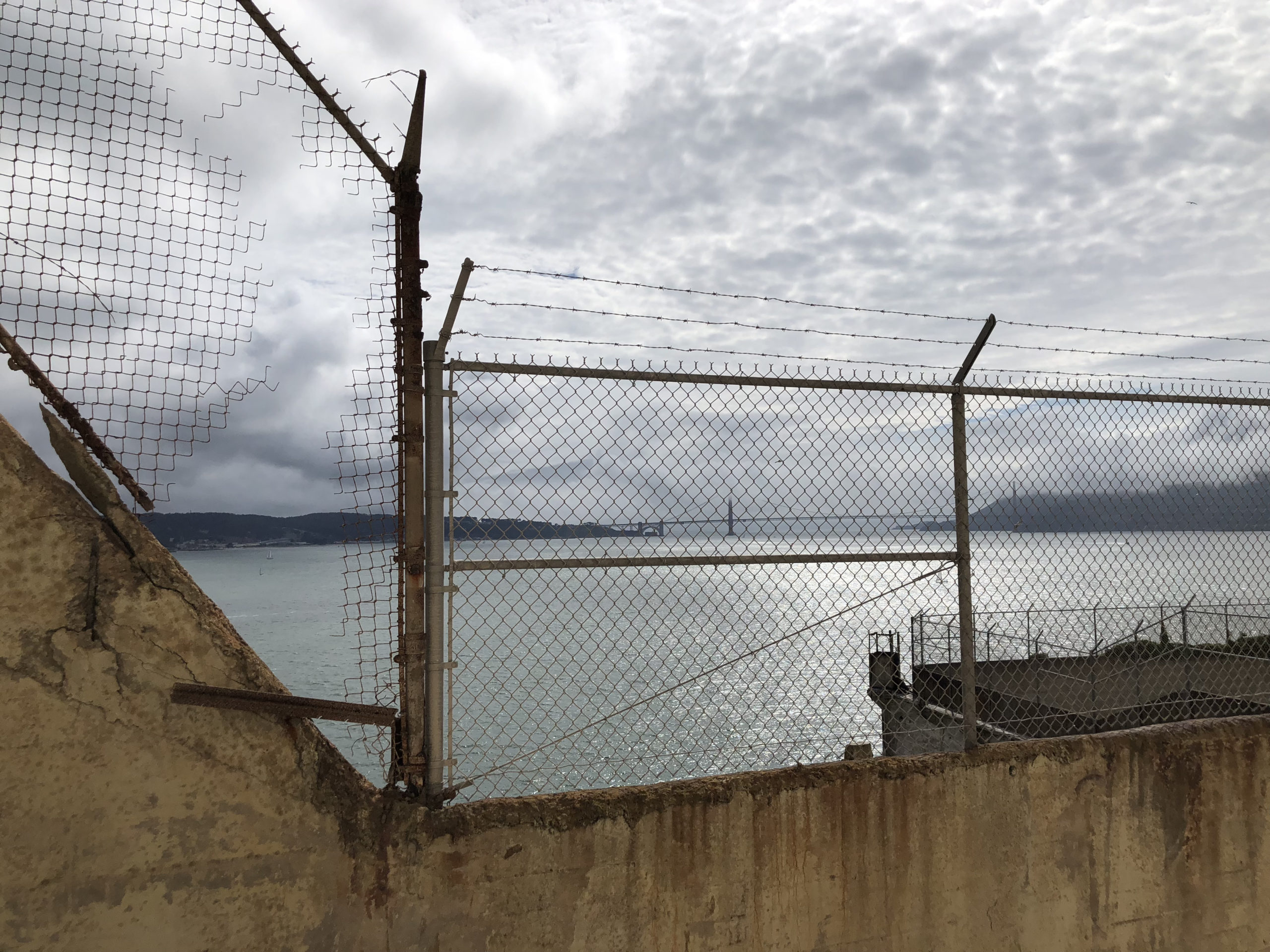 Planning to take a tour of Alcatraz? Here's what you can see there today:
Historic Cell House
Recreation Yard
Warden's Home
Officer's Club
Water Tower
Native American art exhibits
Skyline and views of the Golden Gate Bridge
The best way to visit Alcatraz Island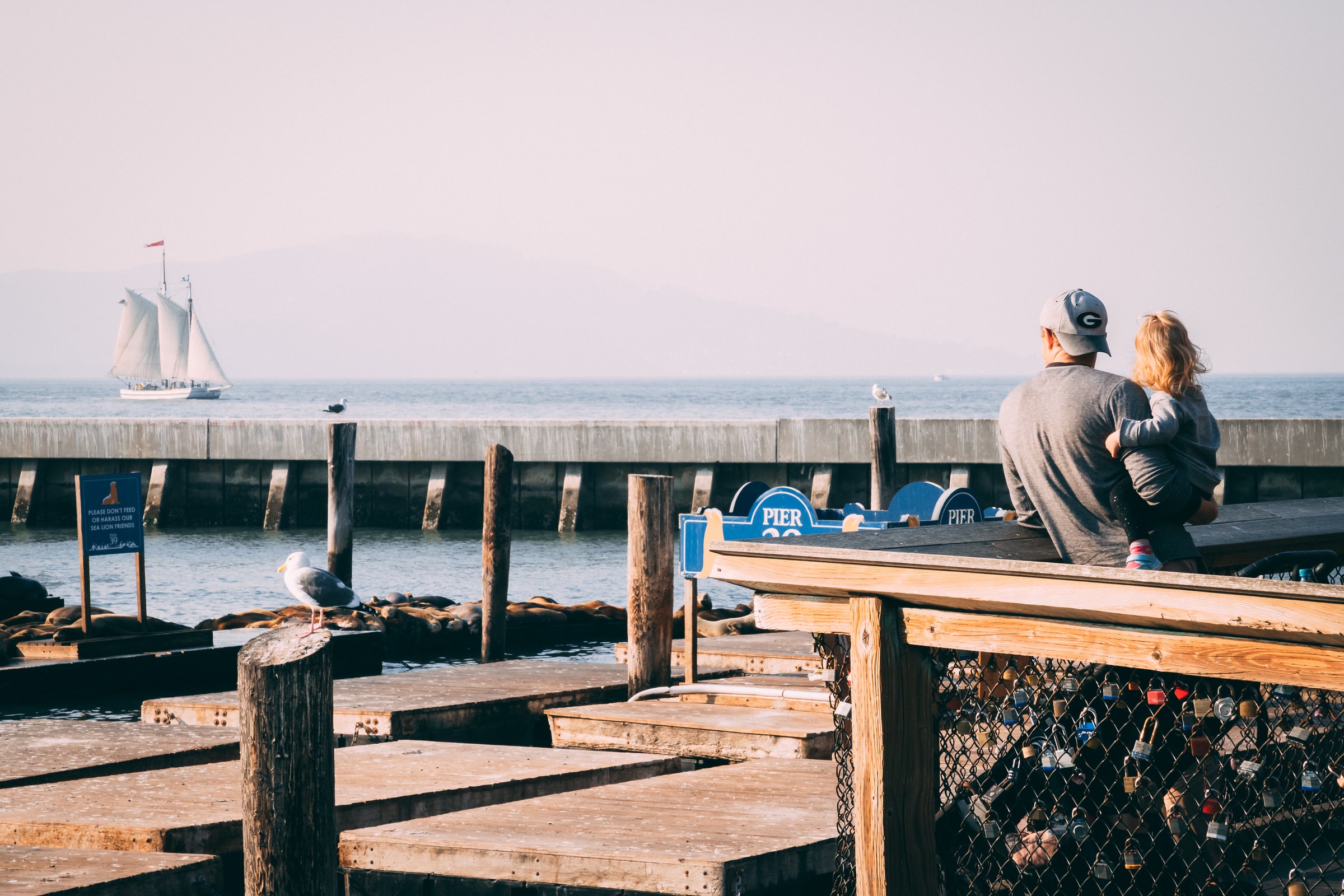 If you're visiting Alcatraz Island, you don't want to miss the nearby area of Fisherman's Wharf. Exploring the area on foot before taking a cruise to the island gives you the best of both worlds. You can enjoy the many attractions of the wharf and then get out on the water for magnificent views.
A walking tour of Fisherman's Wharf guarantees you won't miss Ghirardelli, Boudin Bakery, Pier 39, or the famed sea lions. We offer a combo tour where you can begin with Fisherman's Wharf, learn about the history of the area and a bit about Alcatraz, too, and then get a ticket for your cruise to Alcatraz Island. Afterward, you can come back to Fisherman's Wharf for an amazing seafood lunch or dinner on the waterfront. Just ask your guide for suggestions on where to eat.
Don't just take our word for it — our Alcatraz tour is ranked one of the best Alcatraz Island tours by TravelMag!
Guide tip: As you're exploring, look for Scoma's, one of Fisherman's Wharf best hidden restaurants.
Questions about Alcatraz people ask me as a tour guide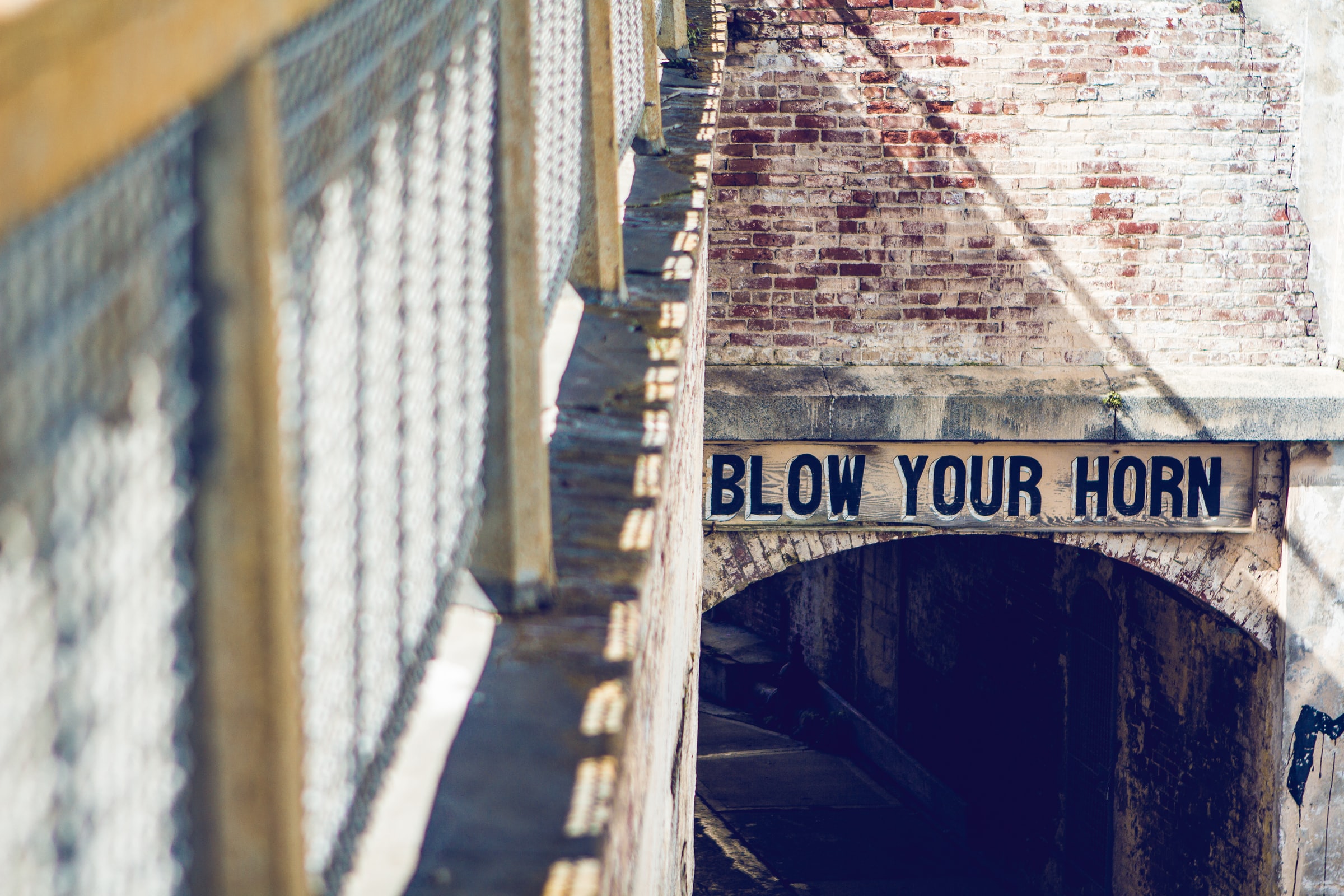 Probably the biggest perk of our tour (beyond getting your own personal photographer and the hassle-free Alcatraz ticket purchase) is that you get answers to all those weird and curious questions you want to know about.
We get a lot of these, and as tour guides, we love them! Here are a few of my favorites with the short answers to pique your interest — but I've got plenty more juicy details to surprise you if you visit.
Did anyone ever successfully escape the prison?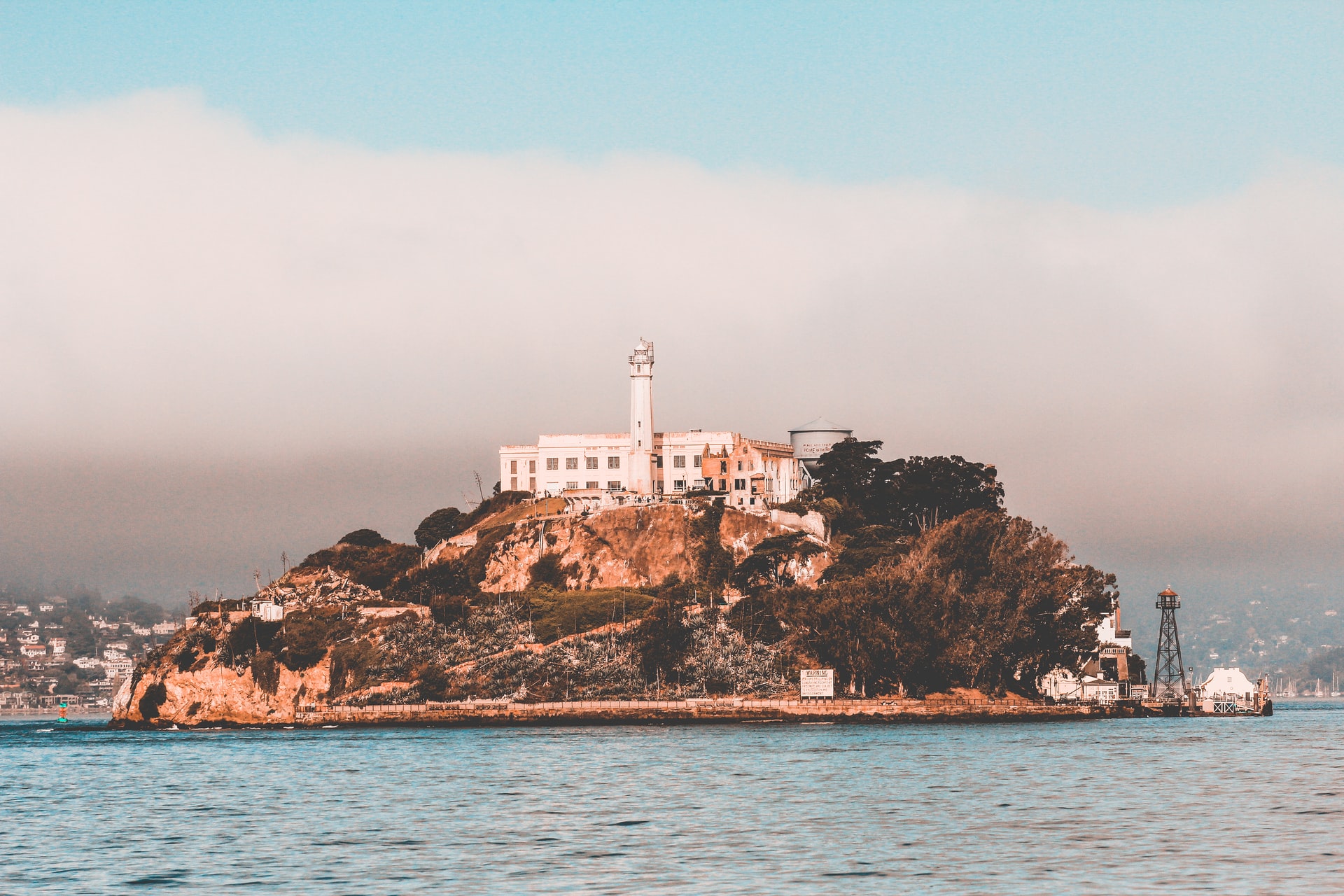 Three people did successfully escape in 1962, but whether they survived the cold harsh water is questionable. It remains one of today's greatest unsolved mysteries.
Why did Alcatraz close?
Ultimately, the cost per prisoner was too high to keep the prison open long-term. That combined with severe corroding of the building tended toward the prison's demise.
How is Native American history honored at Alcatraz Island?
Native American tribes are allowed to return two days a year to hold private ceremonies. These days are Columbus Day and Thanksgiving.
Who should visit Alcatraz?
Anyone! Families love it. Photographers and casual tourists enjoy it, too. Many of our guests have included active or retired professionals from the military, police, and National Park Service along with their families.
Students and history buffs also find Alcatraz of unique interest — some will even return to take the lesser-known evening tour.
Tips for visiting Alcatraz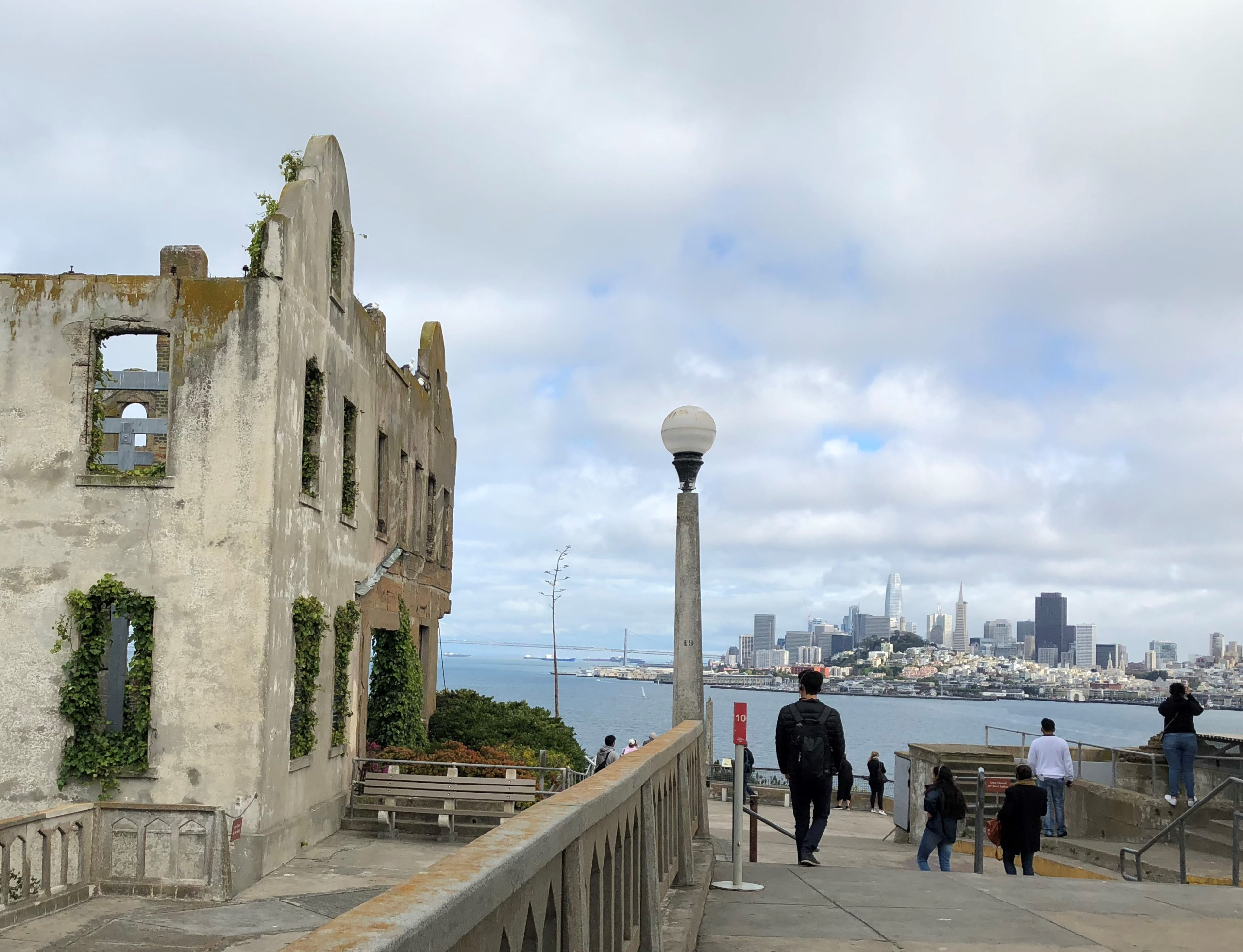 So should you visit Alcatraz while you're in town? Yes, absolutely!
Now is a great time, especially if you're a local. You'll enjoy lighter crowds and a unique approach to the famed cellhouse tour.
Here's some practical info to know if you're planning a visit:
The ferry departs from Pier 33 and will offer five trips a day to start.
If you're visiting nearby Fisherman's Wharf (and you should), then you'll want to allow a couple hours to explore the area either before or after seeing Alcatraz.
If you're taking our walking tour, we start at 9:30 a.m. at the corner of Beach and Hyde streets and wrap up at 10:45 at Alcatraz Landing just in time for your 11 a.m. ferry departure.
During COVID-19, both Alcatraz Cruises and ExperienceFirst require every attendee to wear a mask and have their temperature taken before getting on the boat to Alcatraz. All efforts will be made to ensure physical distancing and prevent people from clustering.
Alcatraz Island: a must for your San Francisco tour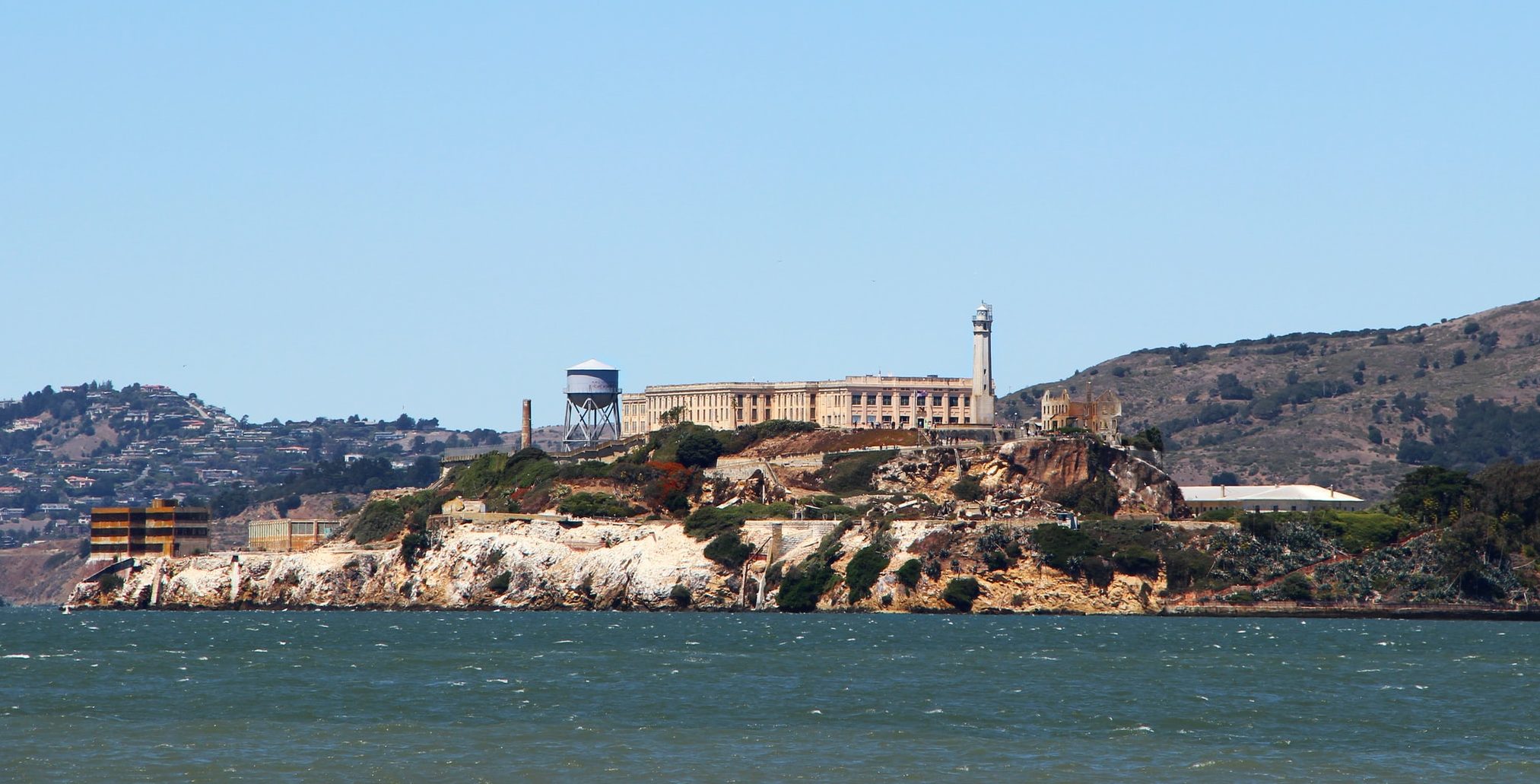 Growing up in San Francisco, I've visited the prison many times, from field trips to hosting friends in town, and I've always wondered how its inmates passed the time. Did they read? Do push-ups and jumping jacks? Stare across the bay and dream of life on the other side? What would I do in their shoes?
As I imagine what life would have been like on this cold little island, I come away with a different perspective each time. And the views, unusual buildings, and insights from the park rangers impress me no matter how many times I visit.
That's part of the fascination of Alcatraz. I hope you experience it, too, when you go. I'd definitely consider this historic, storied prison a must-see for your trip to our beautiful city.