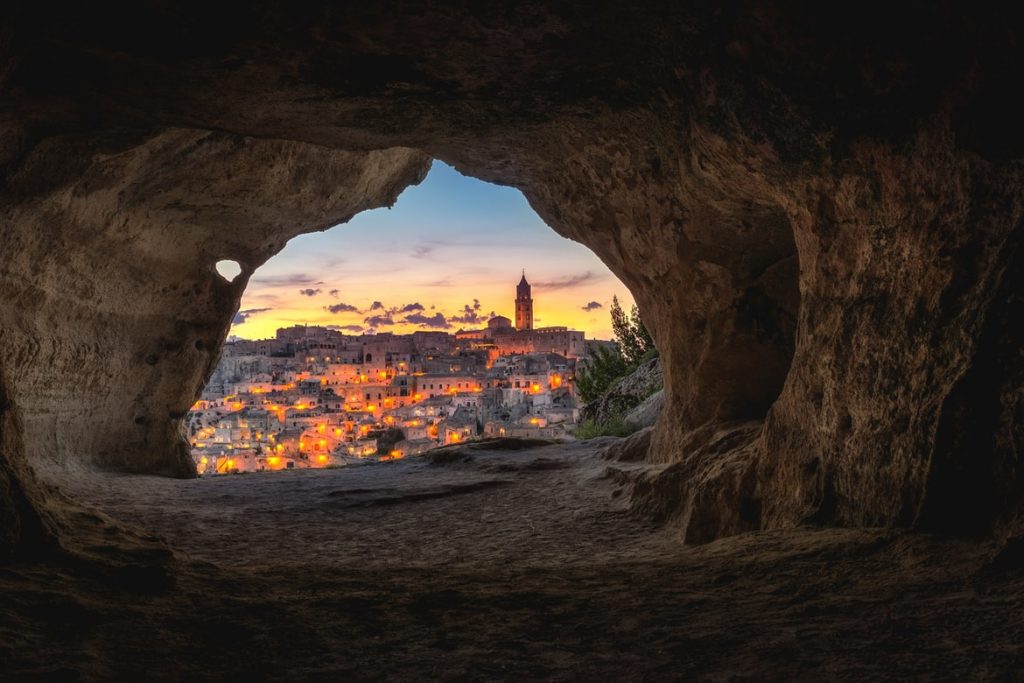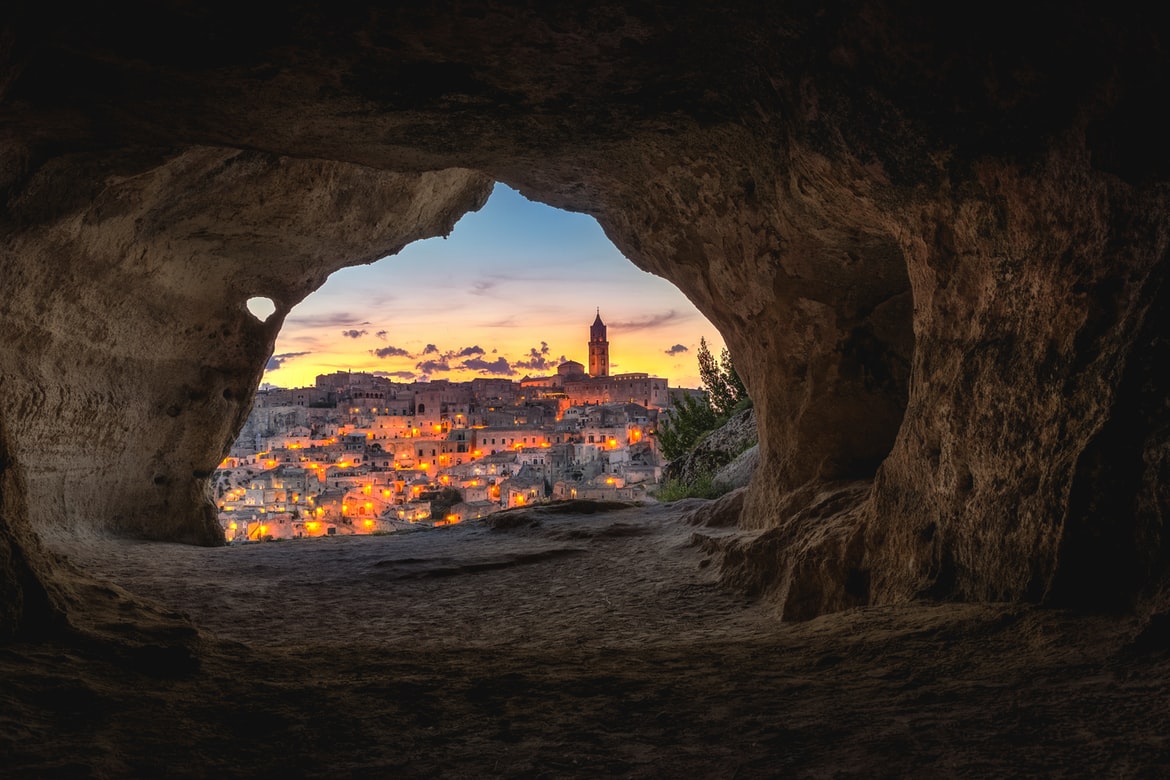 Note: This is a guest post from our friends at Celeste Tours Capri, who are experts in southern Italy travel experiences. If you're looking to visit Matera after its spotlight on the big screen this fall, this itinerary will give you some inspiration on what to see and do.
Enjoy Matera, the new 007 destination, in James Bond style! Inspired by the latest 007 movie, you will be driving a vintage Spyder through a magnificent coastline to the city of Matera, staying in boutique hotels with lavish spa experiences, and exploring ancient temples, caves and surrealist art. From May to November, you can even try a zip-line experience for two people through the medieval village of Basilicata. Or you can pilot your own acrobatic plane.
This is the ultimate experience for adventure and romance — just like James Bond!
Itinerary Details
Cost: luxury
Travel type: groups, family, couple
Number of days: 5
Interests: culture, food, tours, art, architecture, hidden gems
Transportation: car
Season: year-round
Author type: expert
Day 1: Toward Positano with love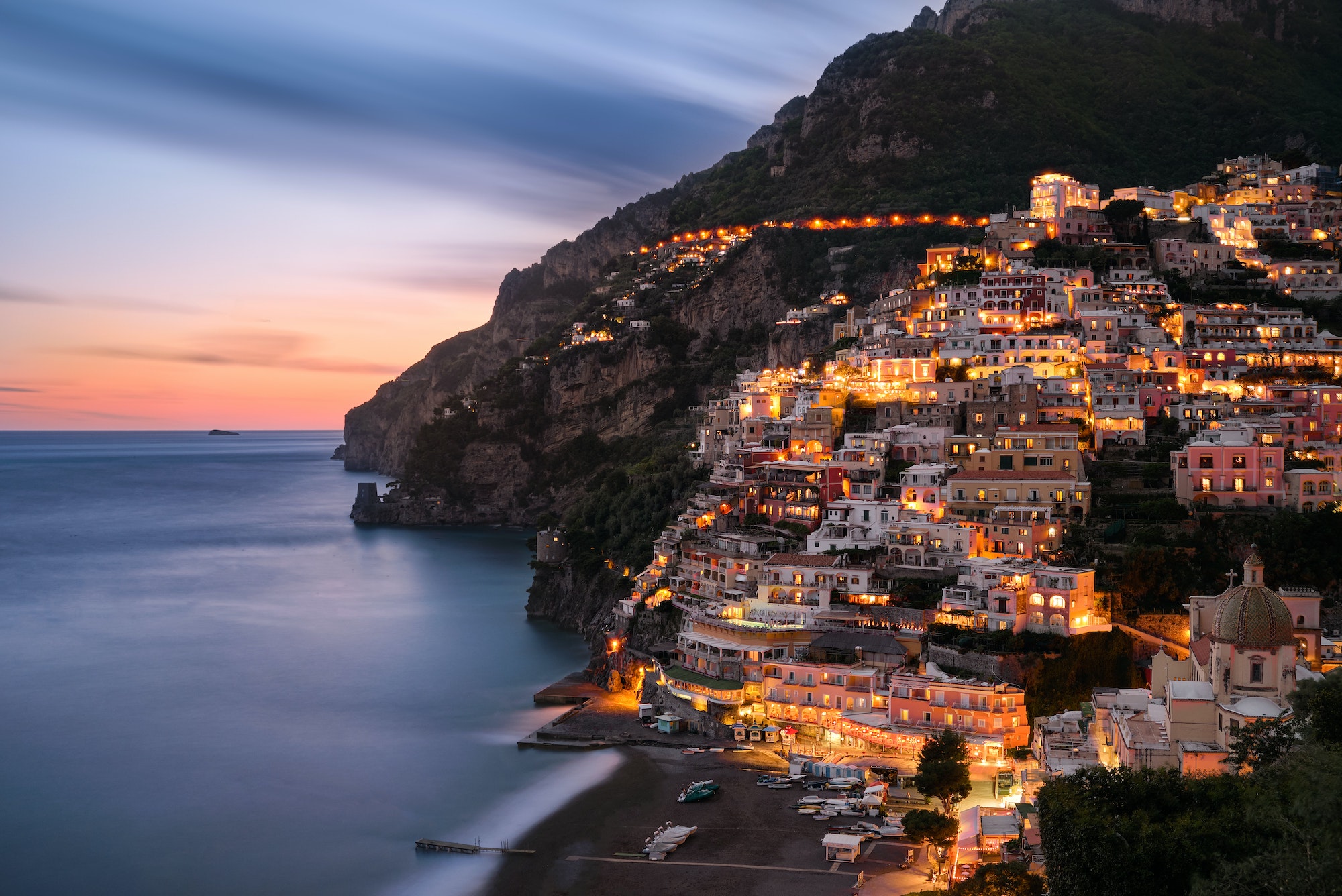 We will pick you up from the airport, the train station or your hotel, then drive you to Positano. Positano is one of the most luxurious resort towns on the Amalfi Coast.
You'll be staying at the Villa Magia, a lavish five-star hotel with 180-degree sea views. Spend the rest of the day touring around and enjoying the rich local cuisine. Then get ready for your adventure.
Day 2: A view with a cliff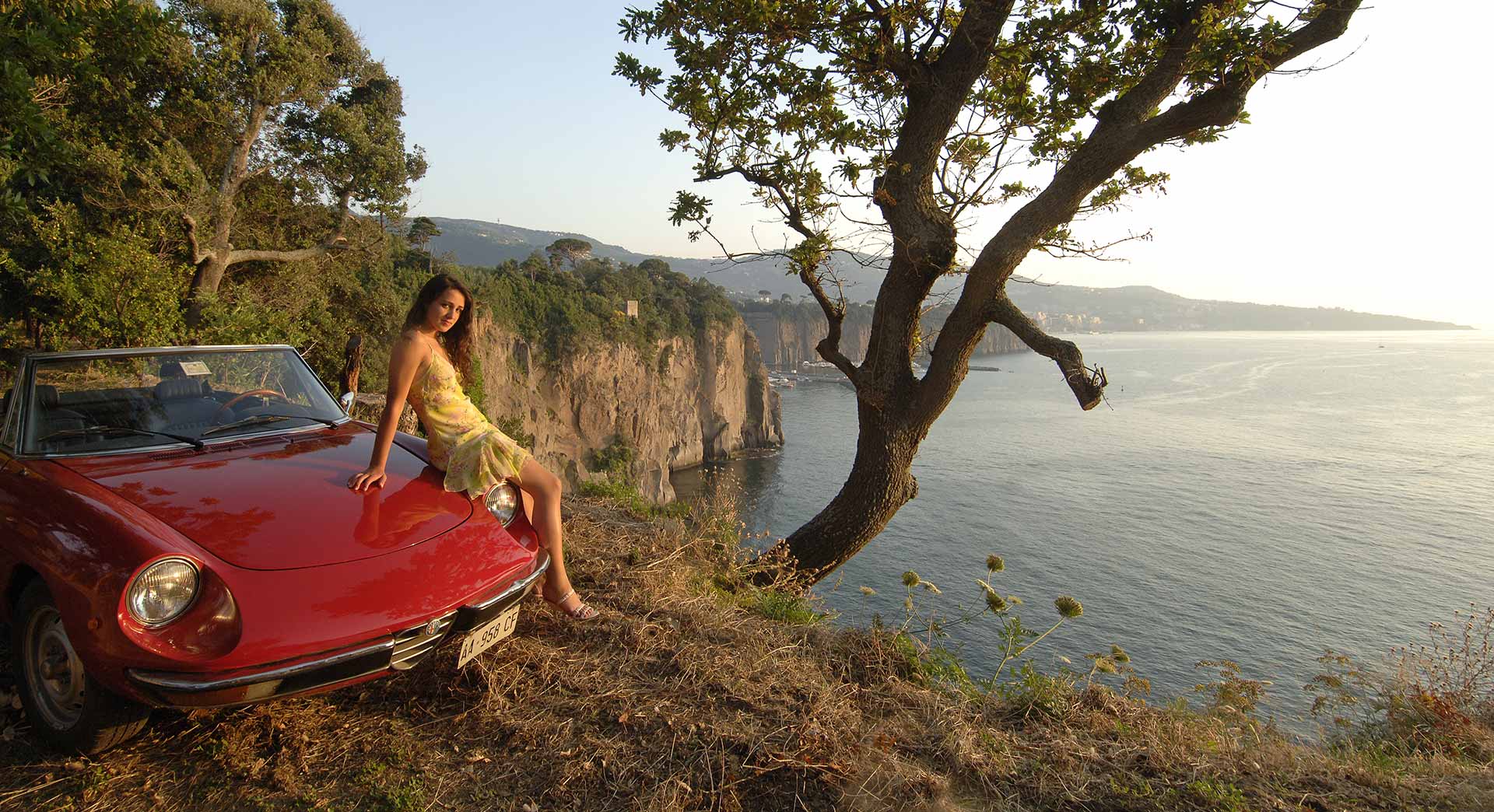 Remember the opening scene of "No Time to Die" when Bond was driving with Madeleine through a stunning coastline before heading to Matera? This is what to expect for the day.
After breakfast, your vintage Spyder will be parked outside of your hotel. Our top pick is a 1970 Alfa Romeo Giulia, but there are several other options available. You may also upgrade to either a Ferrari GT or Lamborghini Huracan with an additional fee.
Local tip: On your way, do not miss Ravello, especially Villa Cimbrone. Try to drop by Cetara for lunch, and try their world-famous fish sauce.
You will spend the night at our favourite hotel in Paestum and enjoy two special treats: a private spa experience and an amazing dinner!
Day 3: Amalfi is not enough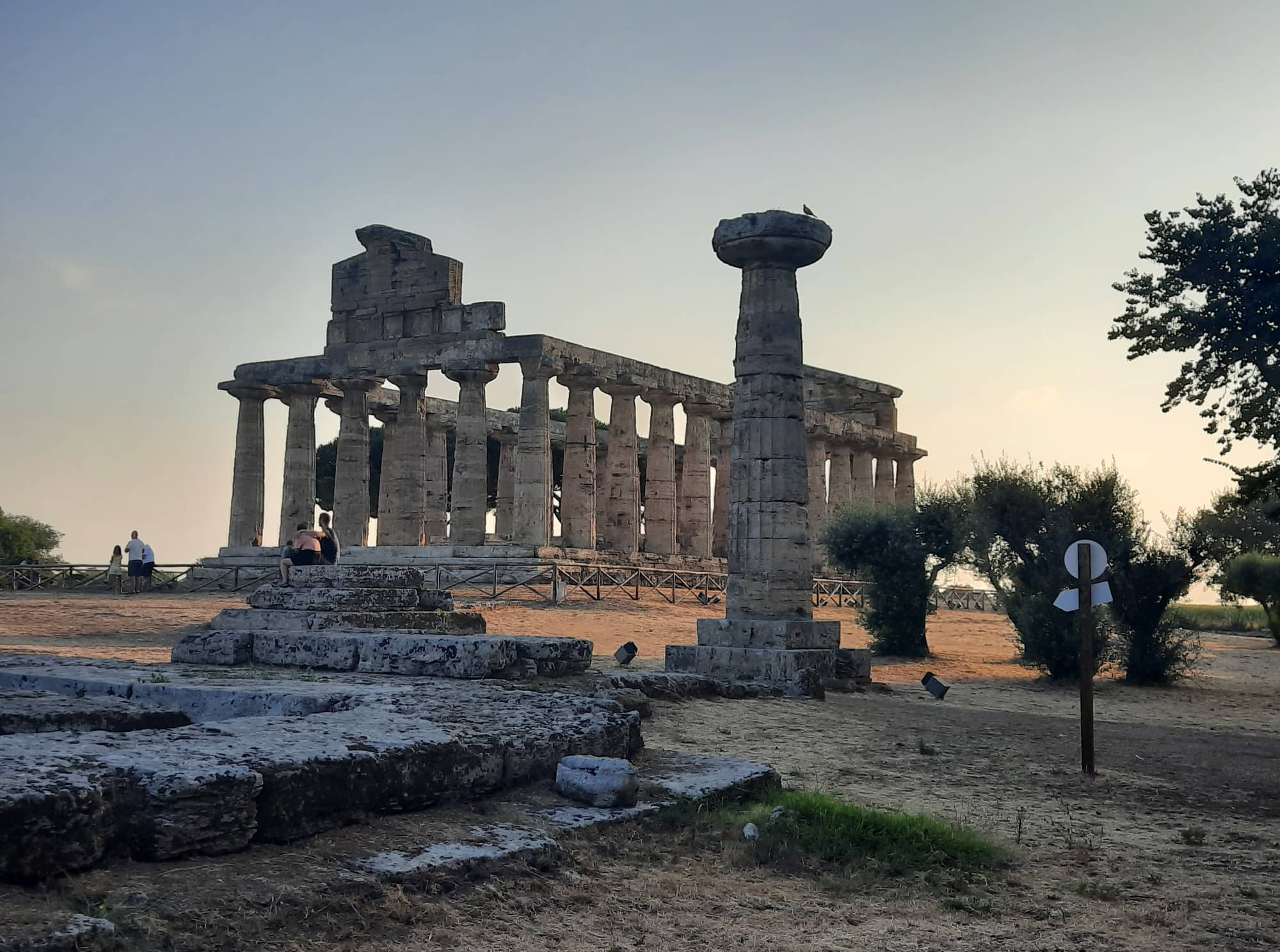 Spend your morning visiting the grandest Greek temple in mainland Italy, just a five-minutes walk from your hotel. Alternatively, you may also book a cooking class for an additional fee.
After lunch, it's time for Matera. You will be driving through the same scenic route Bond did in the film! Once in Matera, enjoy the special cave hotel and the underground swimming pool we reserved for you.
Remember to try the authentic local cuisine, paired with an unknown gem: the Aglianico del Vulture wine. But of course, feel free to order a Vodka Martini, shaken, not stirred!
Day 4: For your eyes only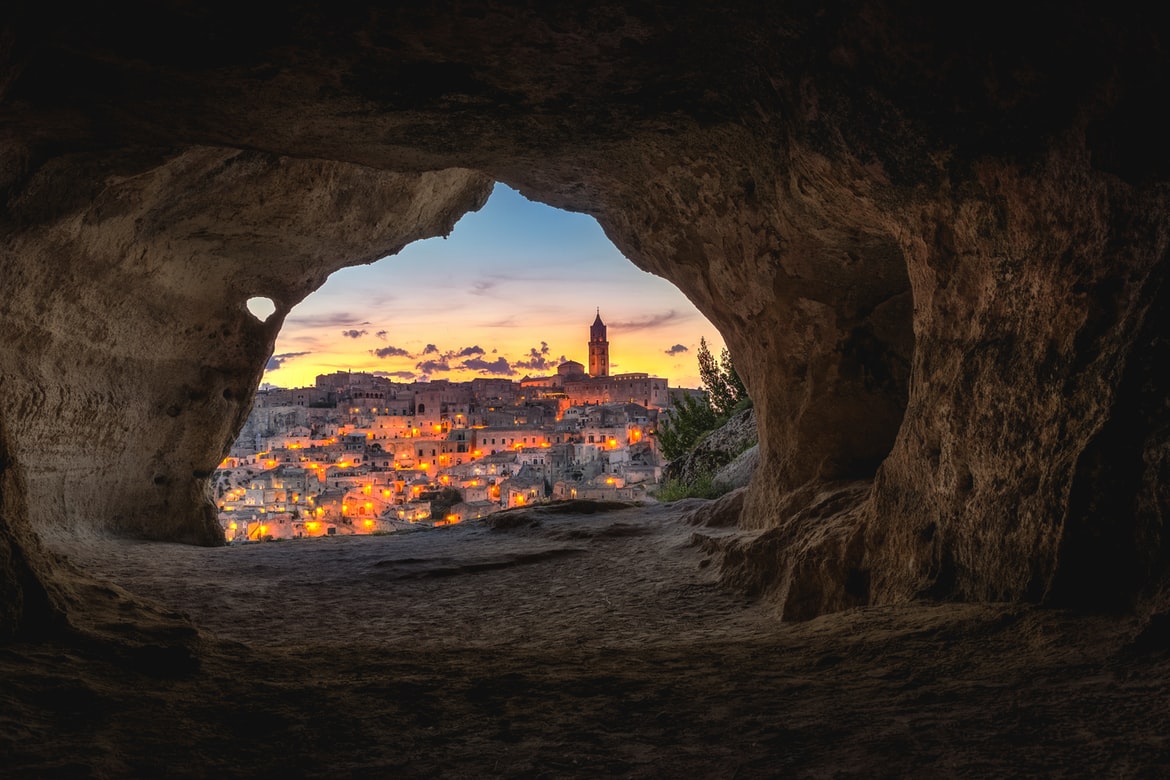 Spend the full day inside the caves of Matera or drive for 40 minutes to Gravina, where you will find the Roman bridge (spoiler alert!) on which Bond was almost killed in the film. An alternative longer drive will bring you to the beaches of Polignano a Mare or Ostuni.
Make sure you come back in the evening for a surprise: the Dalí Experience inside the ancient caves! You will enjoy the exhibition after closing time, guided by an expert.
Upgrade option: We can also arrange a private dinner cooked by a Michelin chef, where you'll be dining in front of Dalí artworks. Contact us to learn more.
Day 5: Skyfall
It's time to drive to Sorrento, where you will leave the car. You can also drive directly to the Capodichino airport if you want to catch a flight on the same day.
Sorrento is the last destination of this James Bond experience. If you would like to extend your holiday, book a few more nights with us. Our most popular destinations are the Amalfi Coast, Napoli, and Capri. You may also want to check our Bond-style sailing experience.
Seasonal experience: From April to November, you can try "flying angel," a zip-line experience for couples. You will be suspended over 3,000 feet above the ground and reach a maximum speed of 75 mph!