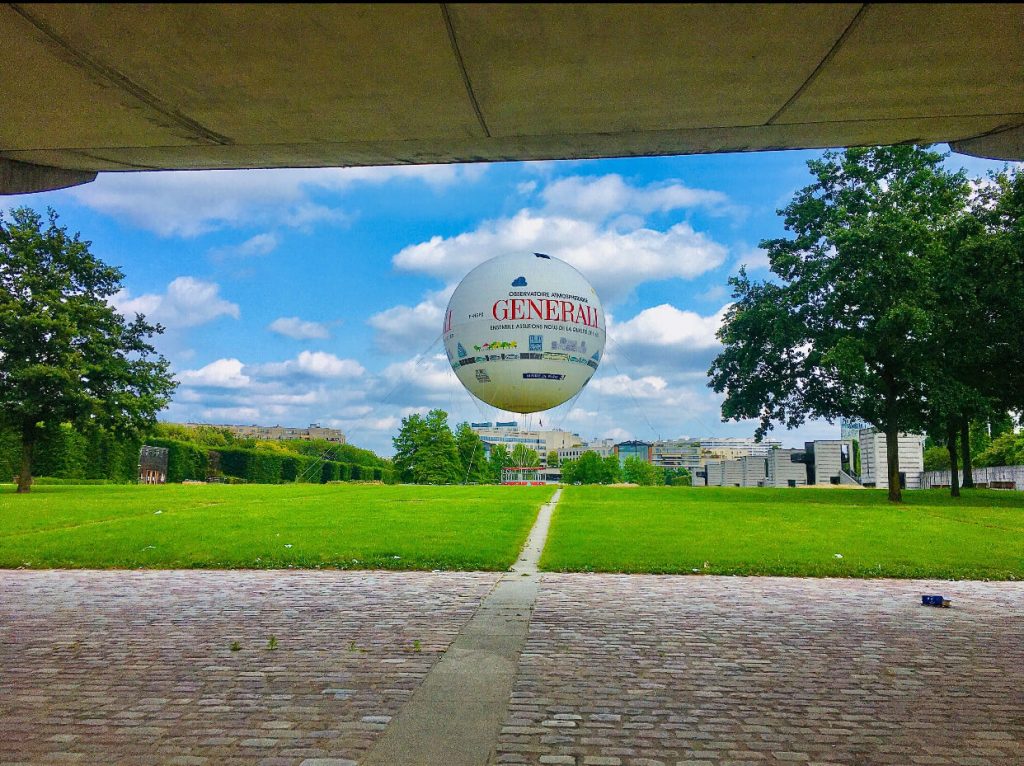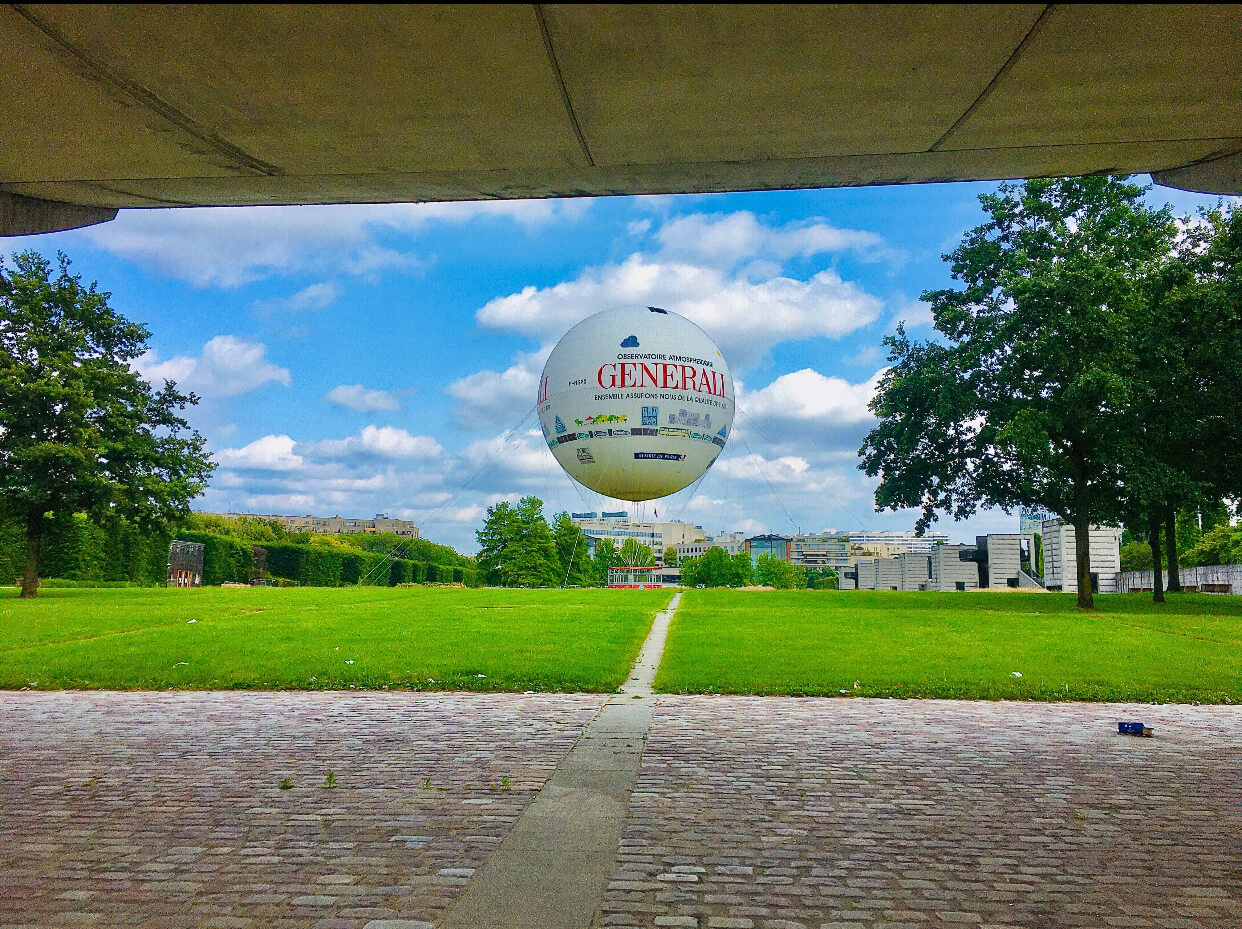 Leave it to Paris to turn the science of air quality into an extravaganza.
Located in Parc André Citroën on the west end of Paris' section of the Seine, the Ballon de Paris Generali is essentially a hot air balloon that has flexible solar panels to collect solar energy.
All told, it collects enough to power 6,400 LED lights. That's a lot of shine.
What is the Ballon Generali?
This ballon (that's "balloon" in French) is not only a floating, lighted sphere, it's also a laboratory that measures Paris' air quality, from ground level to nearly 1,000 feet up, seven days a week. It's large and white when tethered, with the title, "Observatoire Atmosphérique Generali," emblazoned on the front. Below, a tagline in French roughly translates to: "Together, we assure ourselves of the air quality." It sounds better in French.
To measure the air quality, the balloon actually changes colors every two hours when it's in the air.
Green: If it's green or light green, pollution levels are low.
Yellow: If it's yellow, levels are moderate
Orange-red: If it's orange or, worse, red, at the other end of the pollution index spectrum, levels are high.
But this balloon pulls double duty as a tourist attraction, too. Watch the video above to see it in action.
Is the Ballon de Paris open to visitors?
But of course! The balloon is open daily, from 9 a.m. to sunset, subject to weather conditions. Admission is fairly affordable at €15 for adults and €8 for children under 12.
About 50,000 people take flight in the Ballon Generali every year. The flight takes you up nearly 500 feet above the city for some incredible panoramas of Paris.
It's convenient to other attractions to. The hot air balloon is close to the promenade that runs along the Seine and from there, just a walk down to the Trocadero Gardens, the Bir-Hakeim bridge, and even the Eiffel Tower.
Virtual Reality at Paris' Hot Air Balloon
Since the balloon can't do flights some days due to weather, they created a virtual reality experience that's the next-best thing. It lasts just six minutes and costs only €3.
You get to enjoy footage of what you would see if you had been able to take a flight while wearing a virtual reality headset to complete the experience. A high-tech VR ride at Universal Studios it isn't, but it's a nice way to get a taste of the experience if you're unable to fly.
Visiting the Atmospheric Observatory of Paris
Paris is all about great views. You can climb the Eiffel Tower or peer across the city from the top of the Galeries Lafayette Paris Haussmann. Even the famous Arc de Triomphe has a viewing platform, though it's not very high up.
And don't even get me started on the view from the Sacré-Cœur Basilica at Montmartre — it's one of the loveliest in Paris.
But all of these are fairly well-known. The Ballon de Paris, despite its size, is a bit of a local secret. It's especially great for travelers who may have mobility issues but don't want to miss out on seeing the city from up high.
Bring your camera, and enjoy the views. Any time of day is pleasant, but I recommend sunset with this city of romance truly sparkles.