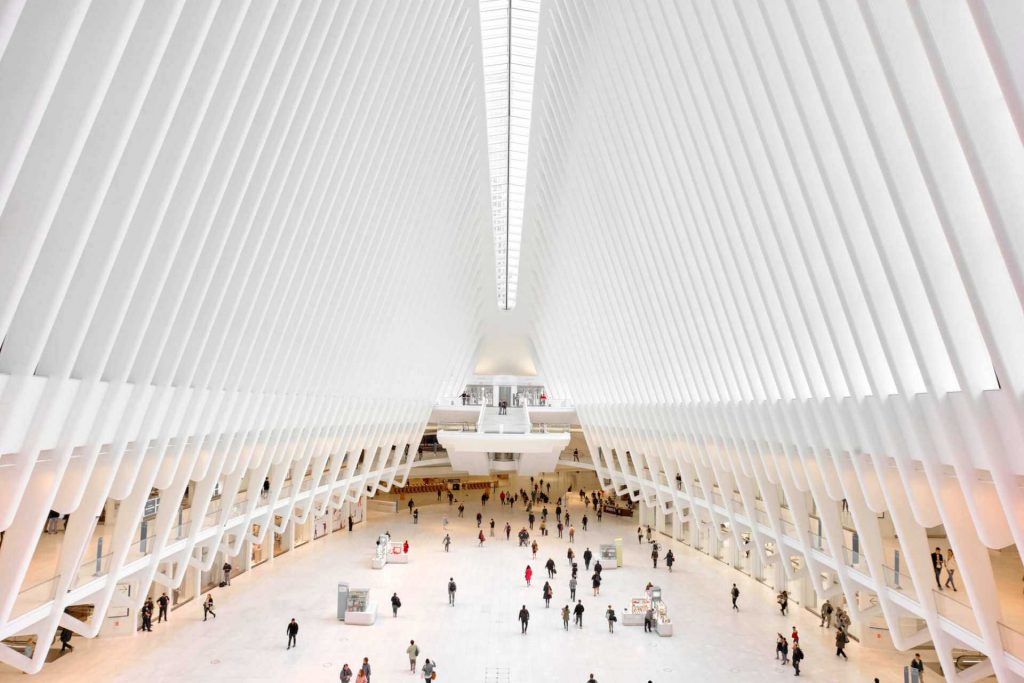 After the attacks on September 11th, plans were quickly put in place to rebuild. By 2004, construction began for a transportation hub that would not only bring businesses back to the area but, more importantly, people. Thus the Oculus was born.
If you're visiting Ground Zero in New York, stopping by this architectural marvel is a must. The white, upturned wings of the Oculus are clearly visible from the 9/11 Memorial Plaza, located adjacent to the World Trade Center. We often have people on our Ground Zero tours ask what that unusual building is — it stands out in this city of skyscrapers.
So here's some more to know about the Oculus, including its design and how you can experience it when you visit New York.
The Unique Oculus Design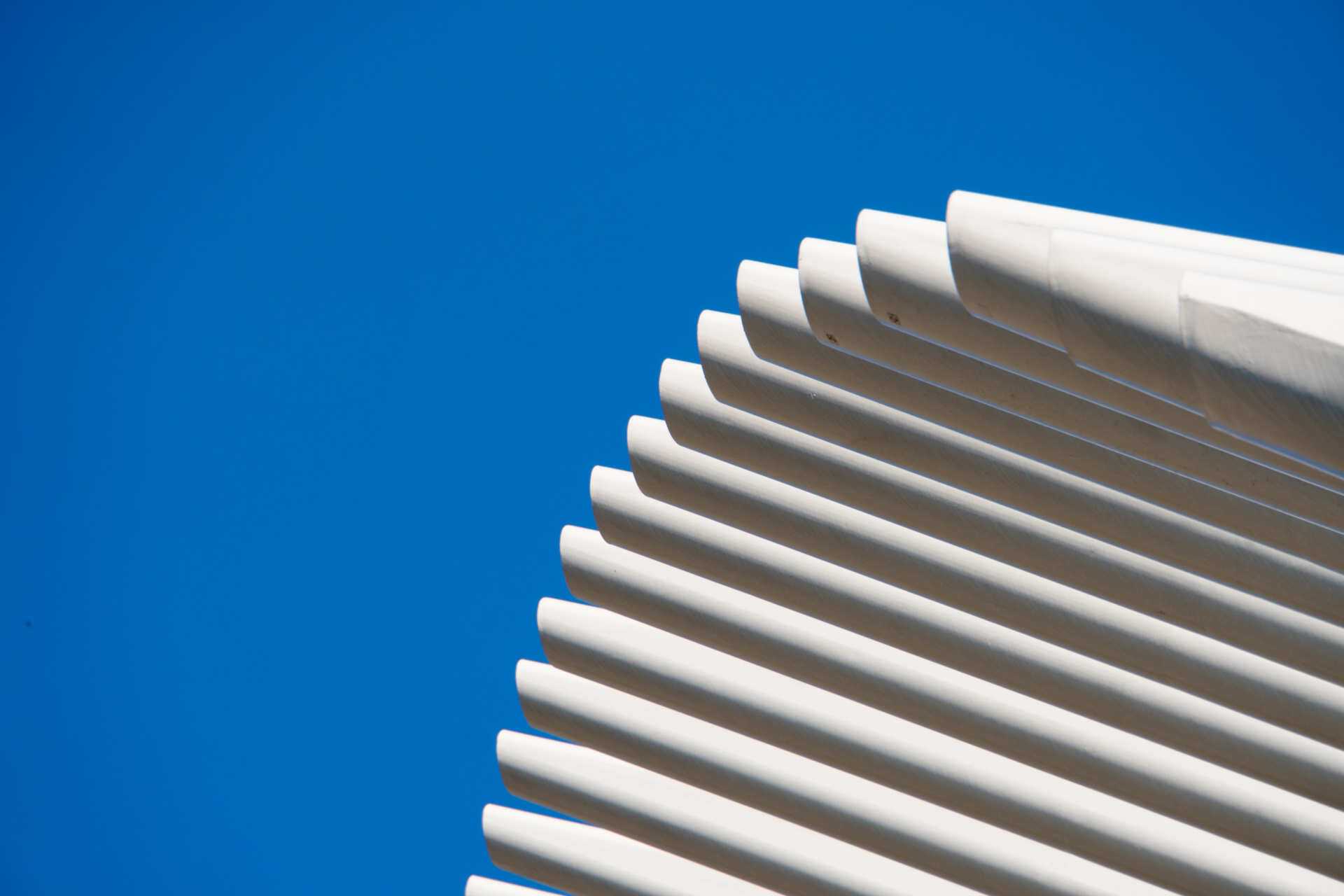 The Oculus was designed by architect Santiago Calatrava to resemble a dove leaving a child's hands. You can see this in the tall, crossed columns that make up the exterior.
The striking design makes it a popular destination for tourists who take photos in and around the giant structure. While the design was responsible for several delays, the message of resilience and hope that it sends resonates today at Ground Zero.
If you want to get tips on where to take photos in the Oculus, learn when to visit, and find out more about its history (including a few bumps along the road), check out our complete guide to the Oculus, written by one of our Lower Manhattan tour guides.
Interior of the Oculus
What can you do inside of the Oculus?
Of course, you can take amazing photos. It's a great place for group pics, as you can see below.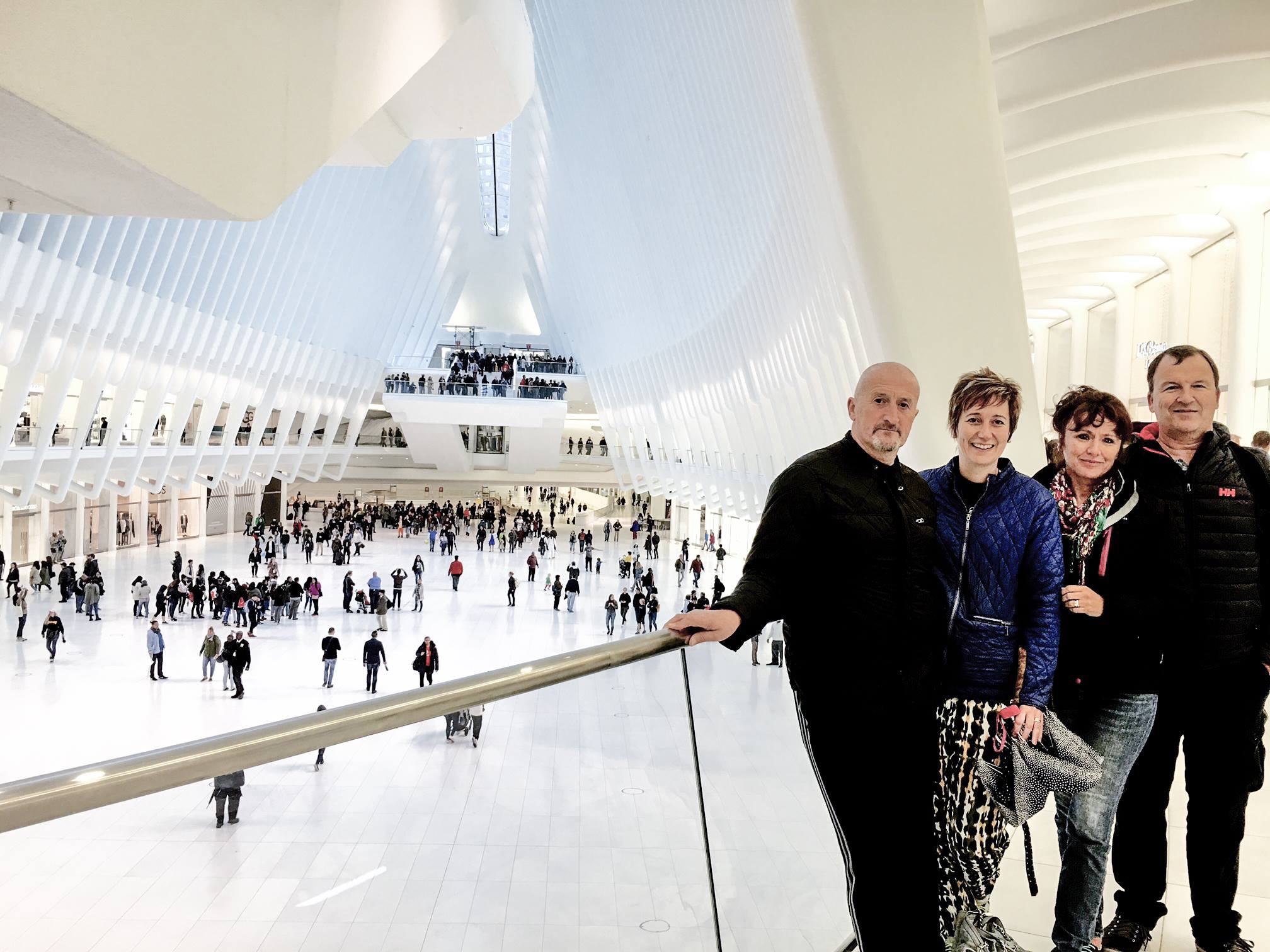 It's also a great place for shopping. Here's a full list of shops at the World Trade Center, but the boutiques here tend to be upscale. Think Kate Spade and Moleskine.
You can also just enjoy the architecture and design from inside.
Take a look up, and you will see the impressive Freedom Tower. The opening in the ceiling allows sunlight to pour in which looks especially striking in September. (Yes, that's by design.)
WTC Transportation Hub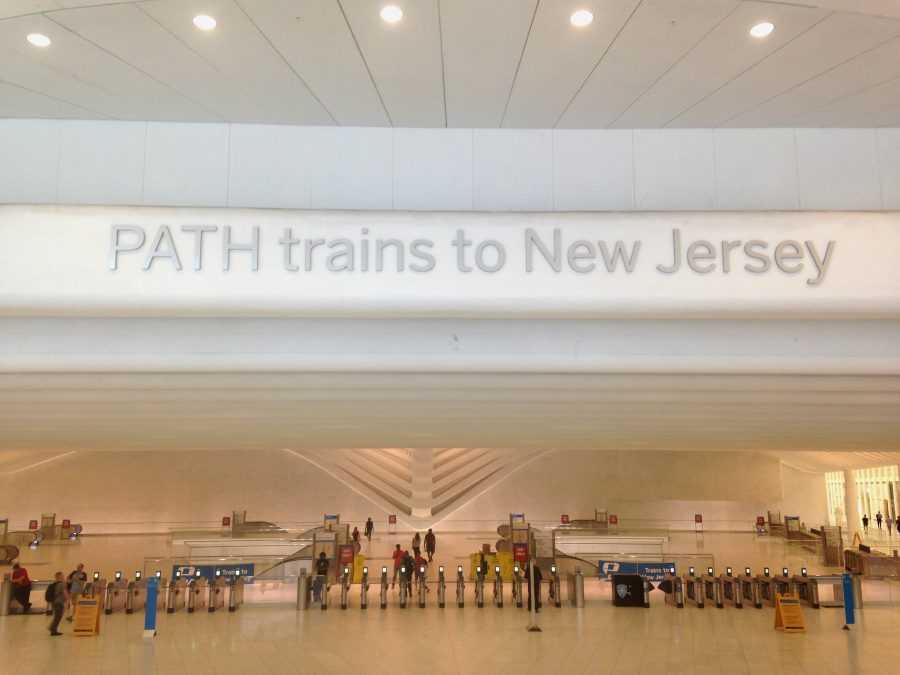 The Oculus connects people from around the world. Take a train to New Jersey or all across NYC. If you're traveling, you might just be here to get to your next destination, but consider the Oculus a destination in itself and build in an extra half hour before your train to sightsee.
An Afternoon at Ground Zero: The Oculus and More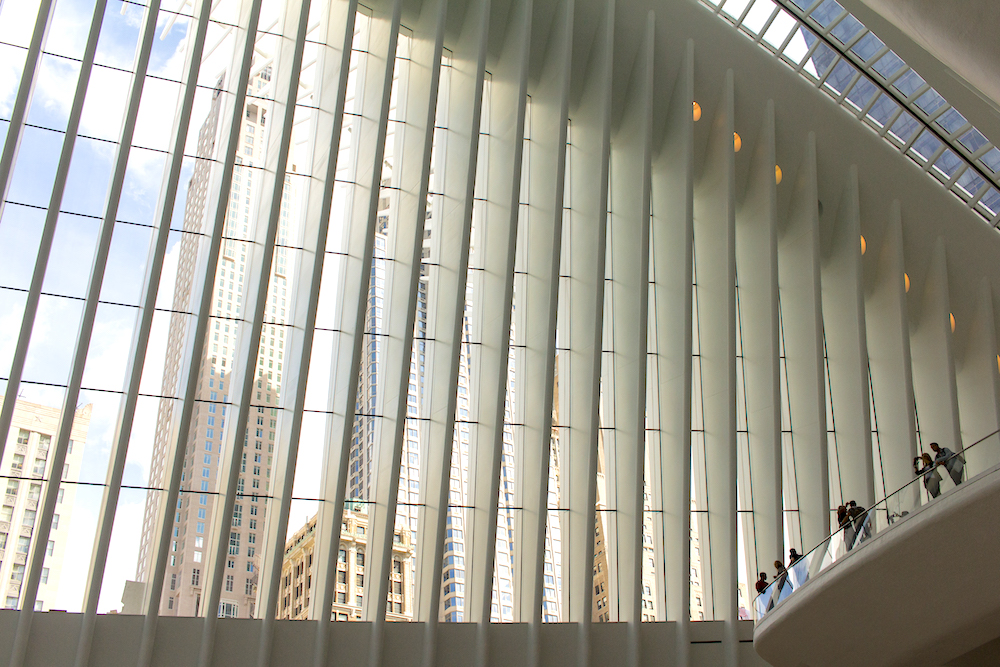 Of course, we recommend spending longer at Ground Zero than the time it takes to catch a ride to your next destination. Visiting this corner of New York is a must on any visit to the city. The 9/11 Memorial and the nearby museum tell the story of September 11th in a way that's compelling yet filled with hope, and the new World Trade Center, including the Oculus, is very much part of that story.
We'd be happy to show you around on a tour of Ground Zero. Each of our guides has a personal connection to 9/11, so you'll leave understanding the events of that day in 2001 — and everything that happened in its wake — in a new way. You can simply tour Ground Zero, starting at St. Paul's Chapel and ending at the 9/11 Memorial. You can also add on a visit to the museum or the One World Observatory (located at Freedom Tower) or both.
Guide tip: If you'd like to do everything, including seeing the Oculus, we recommend at least 4-5 hours. That way you won't feel rushed, and you'll have time to explore each of these sites fully.