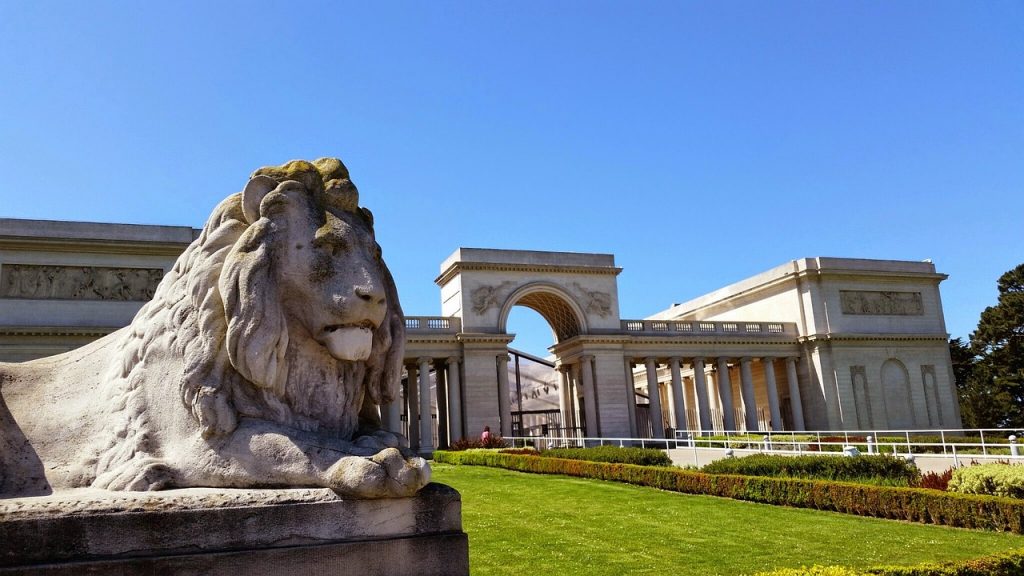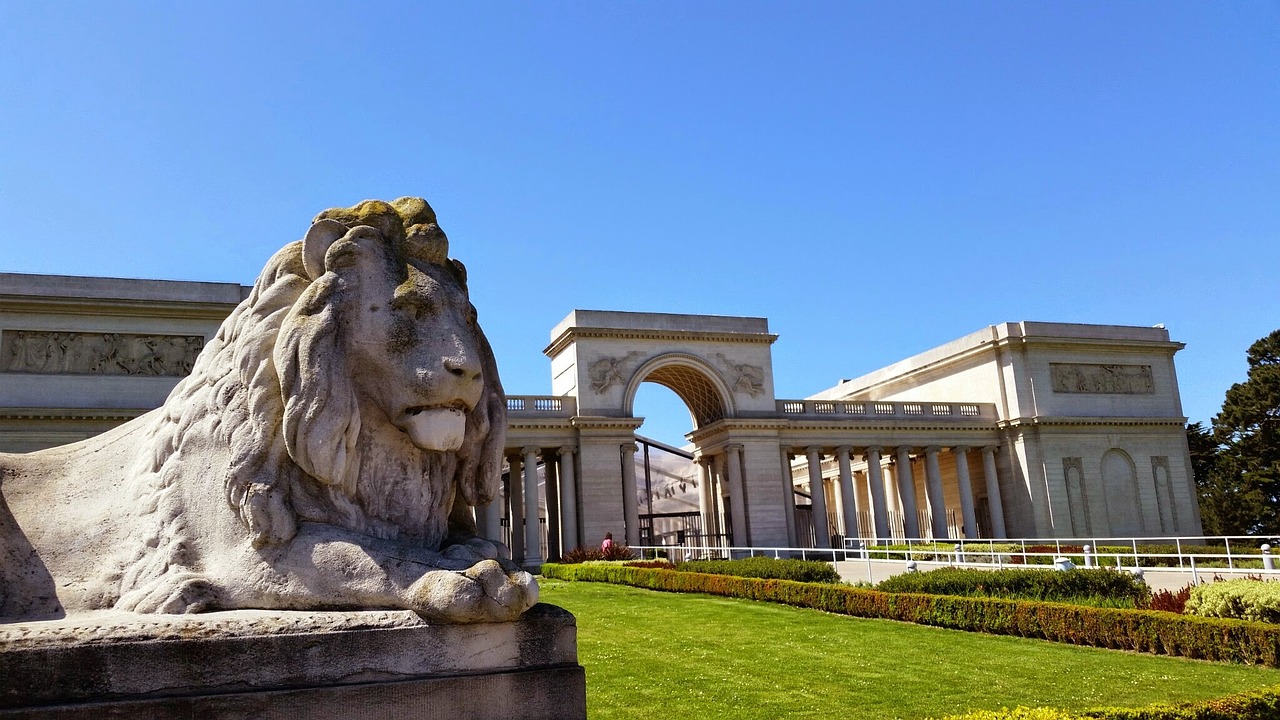 There are many wonderful art museums in San Francisco, but Legion of Honor is perhaps the most beautiful. The Legion of Honor is part of The Fine Arts Museums of San Francisco. Together with de Young Museum in Golden Gate Park, the two make up the largest public arts institution in San Francisco.
The museum not only offers world-class artwork within its walls, but the view is unparalleled. Read on to see why you need to visit the Legion of Honor, what to check out while you're here, and how you can visit for free.
A Beaux-Arts Jewel With a View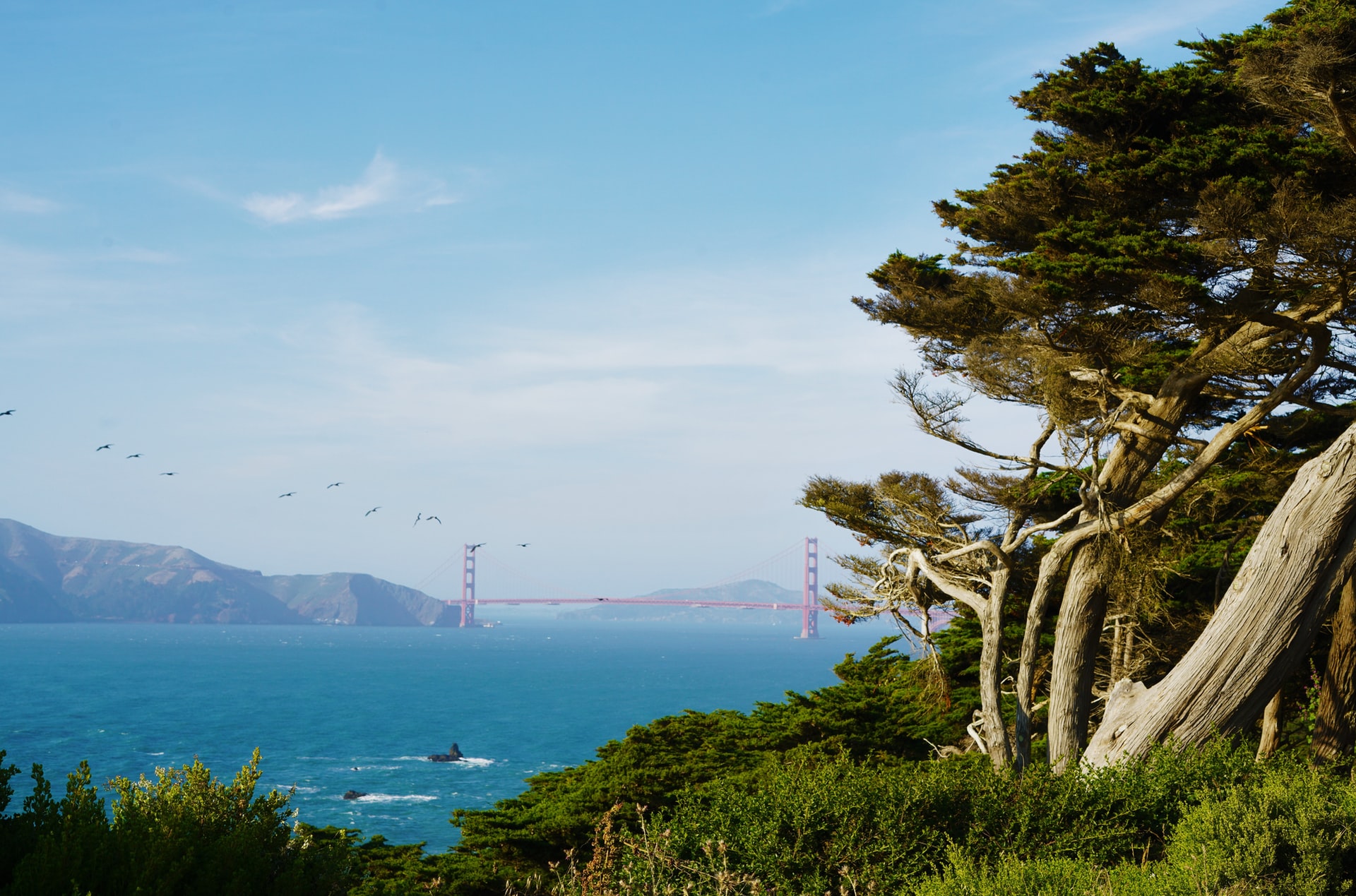 The Legion of Honor building is a replica of a replica.
More precisely, it's a replica of the French Pavilion at the 1915 Panama-Pacific International Exposition, and that pavilion was a smaller replica of the Palais de la Légion d'Honneur in Paris. That's how the building got its current name. It was built by Adolph Spreckels, a sugar magnate, and his wife, Alma Spreckels, and opened as a museum in 1942, dedicated to the California soldiers killed in World War I.
When I talk about great views here, I'm not kidding. The museum is located in Lincoln Park and overlooks the ocean, Golden Gate Bridge, and much of the city of San Francisco. Many visit the area to appreciate the scenery and architecture alone, though art lovers won't want to miss the museum exhibits.
Art Outside the Legion of Honor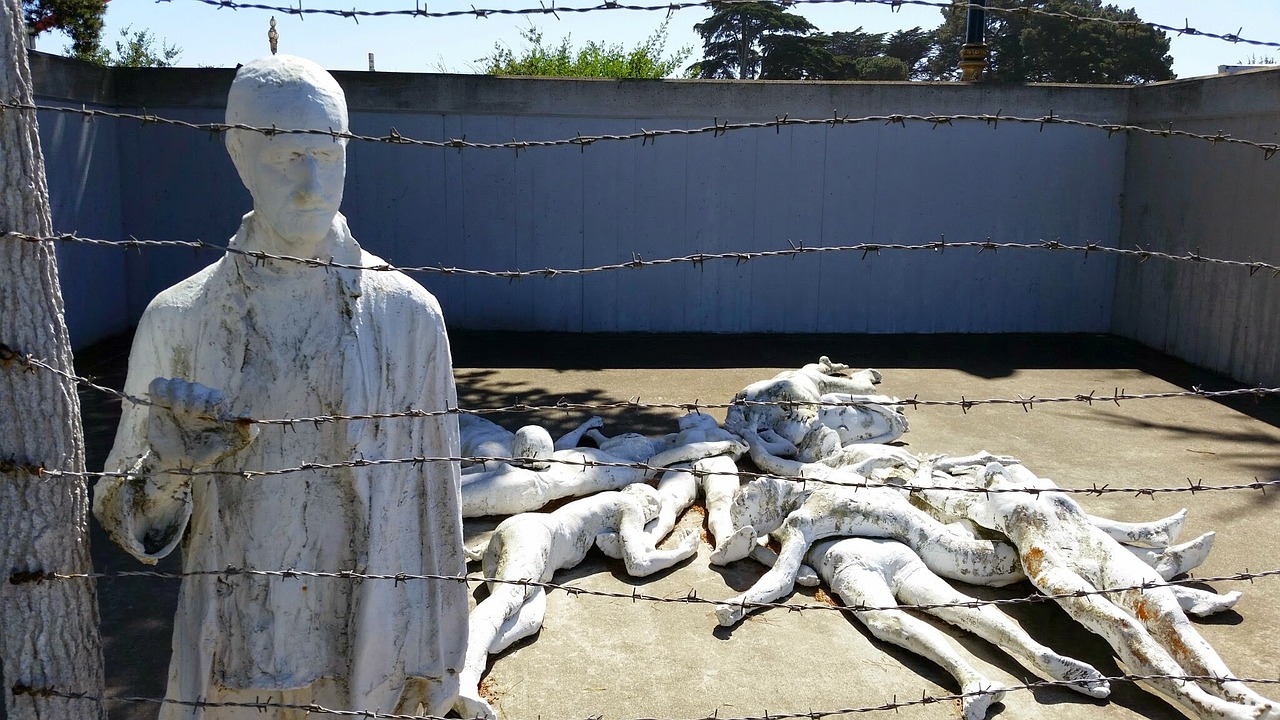 There are quite a number of art pieces on the grounds surrounding the museum that the public can enjoy for free.
The first one that catches people's eye is usually Pax Jerusalem, a large red metal sculpture by Mark diSuvero. Across from the entrance is The Holocaust Memorial by artist George Segal. The poignant memorial features a white sculpture of a man standing behind barbed wires; behind him lies a pile of bodies.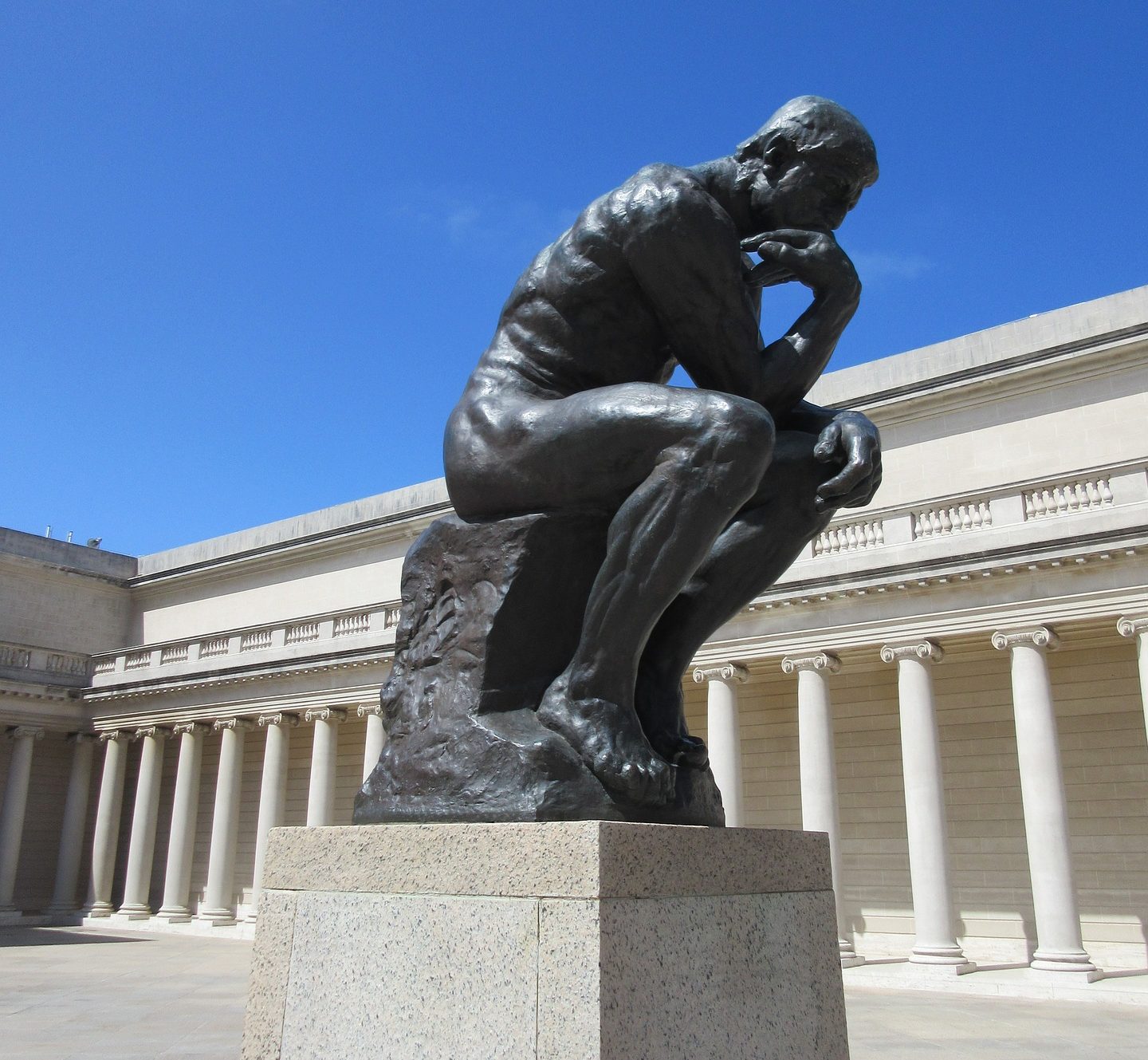 Trip tip: Among the most notable art pieces in the museum's collection is Auguste Rodin's famous statue, The Thinker. You'll find it in the museum's Court of Honor just outside the main entrance, so you can also see this before paying the admission fee.
Artwork Inside the Legion of Honor
The Legion of Honor has a generous collection of ancient art and European art up to the 20th century. Paintings are by renowned artists such as Rembrandt, Monet, and Picasso.
In addition to The Thinker that greets visitors outside, the museum also has a collection of more than 90 of Rodin's sculptures.
The museum isn't just about the paintings on the walls or the sculptures, though. The architecture of the building itself is a draw. For example, when you're in Gallery 3, be sure to look up. There's a gilded medieval Spanish ceiling overhead.
There are special exhibits worth checking out as well, depending on when you visit.
Organ Concerts
Possibly the most unusual feature at the Legion of Honor is the Spreckels Organ. It was built by one of the most famous organ builders of the day (in 1924), Ernest M. Skinner.
The organ was actually built alongside the museum. Skinner worked with Legion of Honor's architect to incorporate 4,526 organ pipes into the museum's infrastructure.
Admire — or even hear — the Spreckels Organ in the museum's Rodin Gallery. The gallery's wall is lined with a thin cloth, painted to look like stucco, to enhance the organ's acoustics throughout the gallery. There are occasional organ concerts that are free to the public, so be sure to check the calendar before attending.
FAQs for Your Legion of Honor Visit
That's all the fun stuff of why you should go. Here's the practical info for you to know in advance so you can plan for your trip.
How much do Legion of Honor tickets cost?
Tickets to Legion of Honor are $16 for adults, and certain special exhibits may cost extra. Audio tours are available for $8 (or free for visually impaired visitors). Docent tours, available Tuesday through Sunday, are included with your museum admission.
Pro tip: General admission tickets are free on the first Tuesday of every month. This day can be busy, so try to come early if you want to make the most of your visit.
If you happen to live in one of the nine Bay Area counties, you can get in free every Saturday. They just started this program in 2019, and so far, it's been a hit. Be sure to bring your ID and book your tickets ahead online.
Do you need to book Legion of Honor tickets in advance?
You don't necessarily need to purchase museum tickets in advance, but it can be helpful if you want to save time or you're visiting during a busy time of year. Also, you'll save $1 per ticket when you book online.
How do you get to the Legion of Honor?
If you have access to a car, parking is thankfully free in front of the museum. It's limited, however, so get there early on weekends.
For those without a car, the Legion of Honor is accessible by three different Muni buses (18 Bus, 1 Bus, and 38 Bus). As a bonus, you can get $2 off museum admission by showing your Muni ticket.
Trip tip: Your Legion of Honor tickets also include same-day general admission to the de Young Museum inside Golden Gate Park, so you can visit both to save money.
What else is there to do in the area?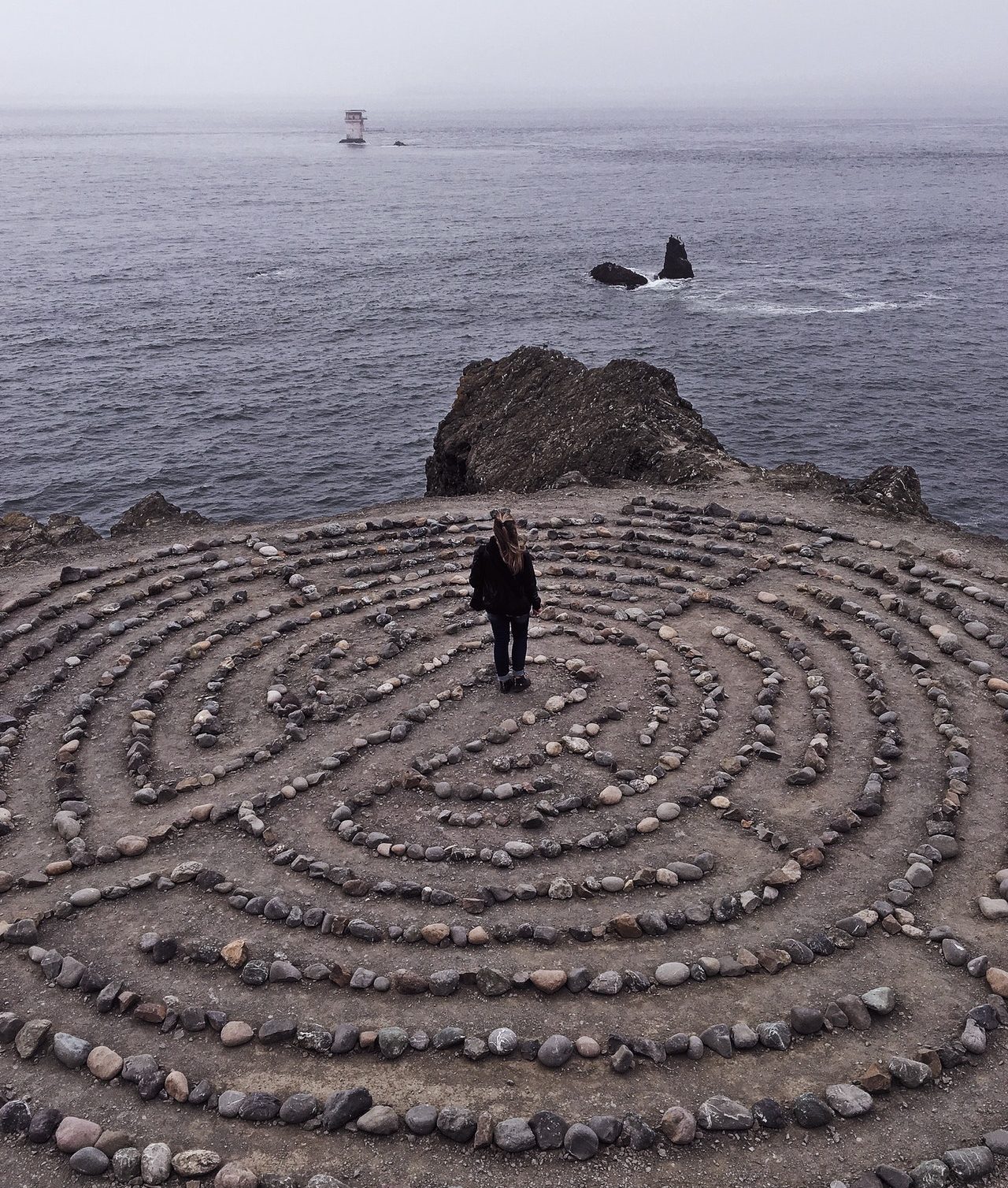 The Legion of Honor's location is the perfect spot to continue your adventure to another one of San Francisco's best destinations. I'm talking about Lands End.
Located within the Golden Gate National Recreation Area, Lands End is (or feels) just as remote as it sounds. The trail to the park begins just steps from the museum and offers stunning ocean views and a glimpse of Golden Gate Bridge. From the trail, you can also reach Lands End Labyrinth and Mile Rock Beach, two more sites for your SF bucket list.
Art Inside and Out at Legion of Honor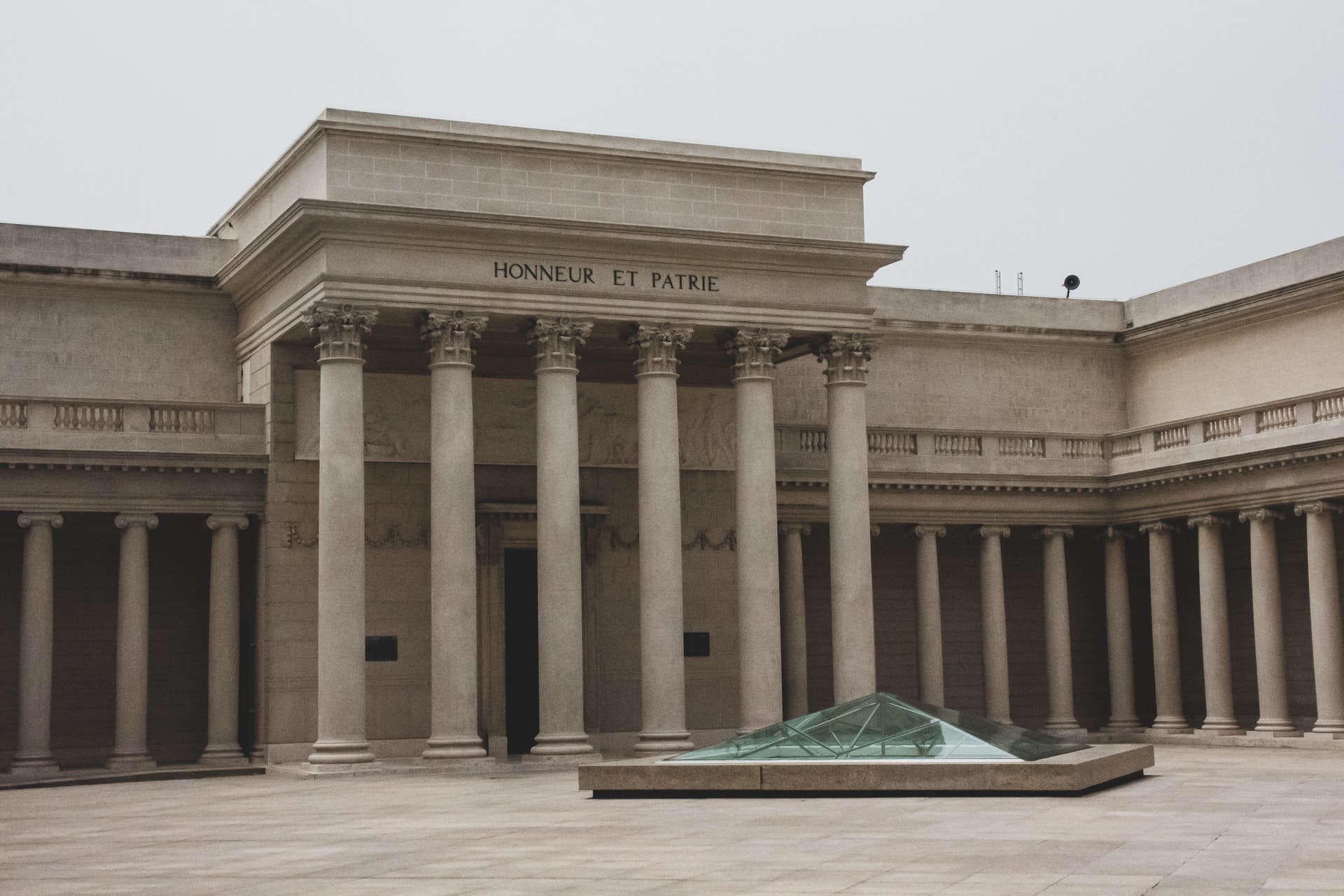 The Legion of Honor will always draw art-lovers thanks to its impressive collection, but personally, I recommend adding it to your list based on the beauty of the architecture and views alone. And with treasures like the Salon Doré (that's "Golden Room" in French) located inside — not to mention the extensive collection by European masters — it really is like a piece of Europe right here in the heart of San Francisco.
Looking for another place that combines art, architecture, and Instagrammable views? Read our guide to the Palace of Fine Arts, a free park brimming with romance and old-world beauty.