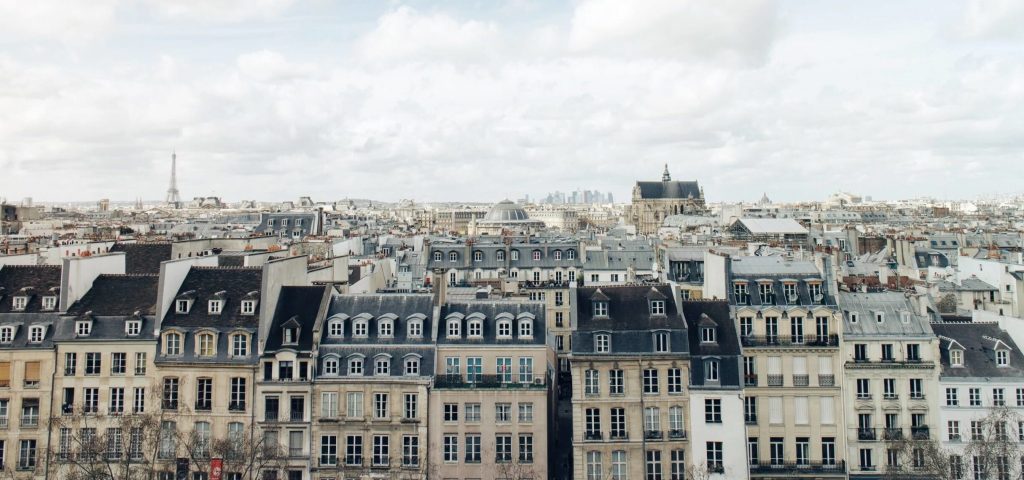 While visiting Paris, you have plenty of options for your stay, from historic hotels to the many apartments dotting the Parisian districts. You may not know exactly which accommodation or hotel, specifically, to research when figuring out where to hang your hat at the end of each day. But the golden rule of real estate holds true for vacation, too: location, location, location.
Before deciding on which hotels to stay at, check out this guide to the best arrondissements to stay in during your visit. Whether you're looking to be close to public transit or in a neighborhood with lots of nightlife, I've got you covered with this list of the five best places to stay in Paris.
1. Île Saint Louis
When my parents visited me during my study abroad semester in Paris, they found an Airbnb right on Île Saint Louis and absolutely loved it.
This area is right behind Notre Dame and home to plenty of boutiques and restaurants. Plus, it's right on the Seine for when you want to look out onto the water in the evenings or enjoy a riverside stroll.
If you stay on Île Saint Louis, you're walking distance from the Marais neighborhood and some of the city's best art museums, including the Louvre. You're also close to Chatelet, which has some of the finest shopping in Paris.
Another perk: You're right between the left and right banks of the river, so getting home after exploring either side at the end of the day isn't too complicated.
2. The hip 10th Arrondissement
The 10th arrondissement is great to stay in because it has the lively nightlife of both the Bastille and the Champs-Elysées, but it still has a low-key vibe. It's the kind of place where you feel comfortable in a not too crowded atmosphere.
If you like nightlife, this is your go-to spot. Place de la République and Canal St. Martin, two popular spots for trendy bars, are nearby, too, so you'll be entertained during the day and as late into the night as you please.
You're also close to Gare du Nord and Gare de l'Est, the largest, most important train stations in Paris. That comes in pretty handy if you plan to go on any day trips during your Parisian stay or even plan to travel farther by train to other destinations in Europe.
3. The Latin Quarter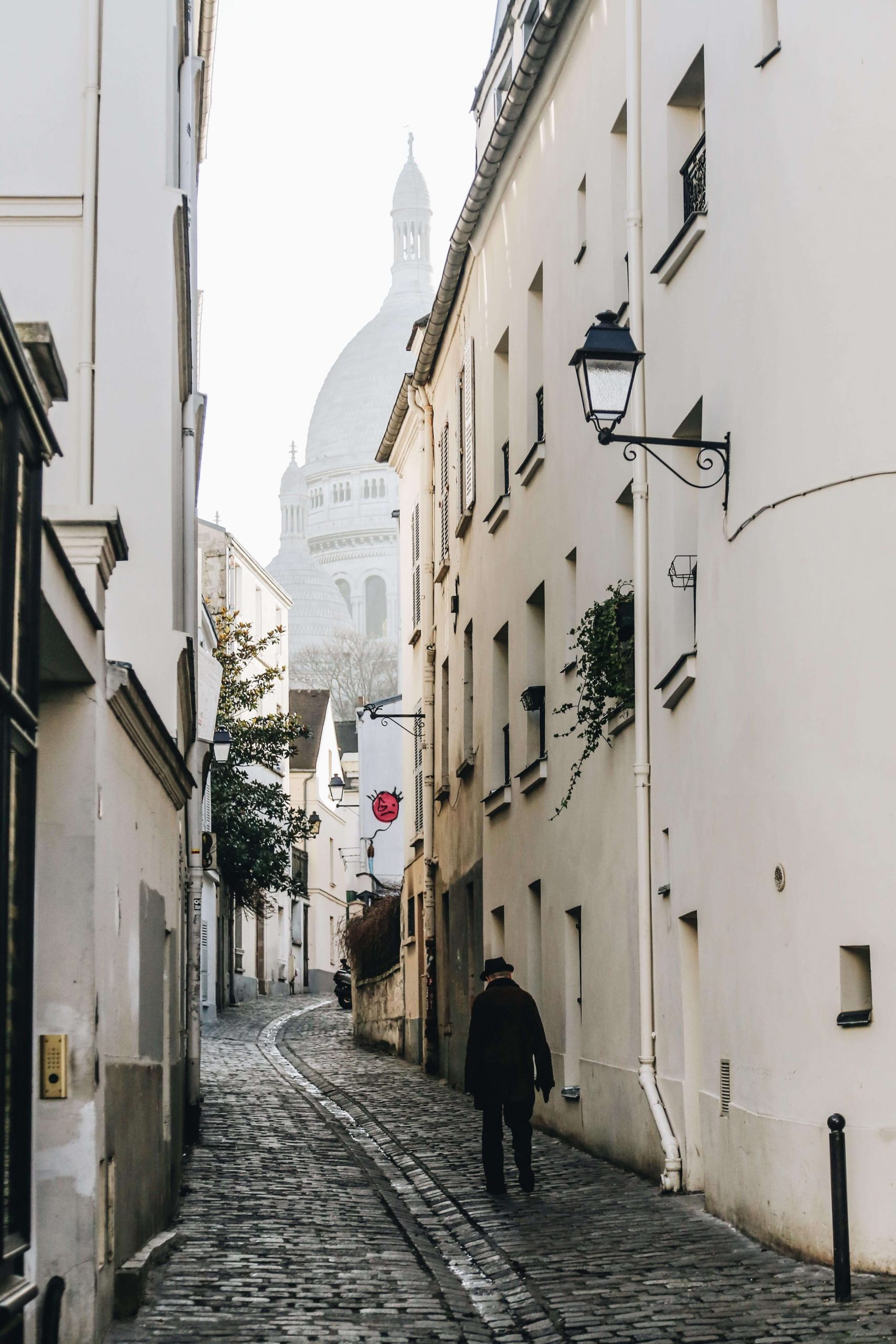 Right by the Notre Dame and down the street towards the Panthéon is the lovely Latin Quarter of Paris.
This is the perfect place for a short stay because there's so many attractions in walking distance. Though popular with tourists, it's not so crowded that it'll be too noisy at night if you like to get to bed early for a full day of Paris sightseeing.
Hotels here aren't cheap, but you'll be walking distance from plenty of affordable pubs and restaurants, including the well-known jazz club le Caveau de la Huchette and various piano bars. And the Marais, mentioned below, is right across the river on the opposite bank.
4. Montmartre
Montmartre is one of the most artistic and beloved neighborhoods in Paris — for good reason. You've got cobblestone streets near, the majestic basilica of Sacré Coeur, and the edgy Moulin Rouge right on the outskirts. Staying here is pretty much like living your Paris dream. Is it cheap? Not exactly, but you'll be close to plenty of free attractions. There's no charge to visit the basilica and the view from the top — one of the best in Paris — is free, too.
Even if you don't stay here, you've got to visit for a walking tour. There's just to much here for you to miss it.
5. The Marais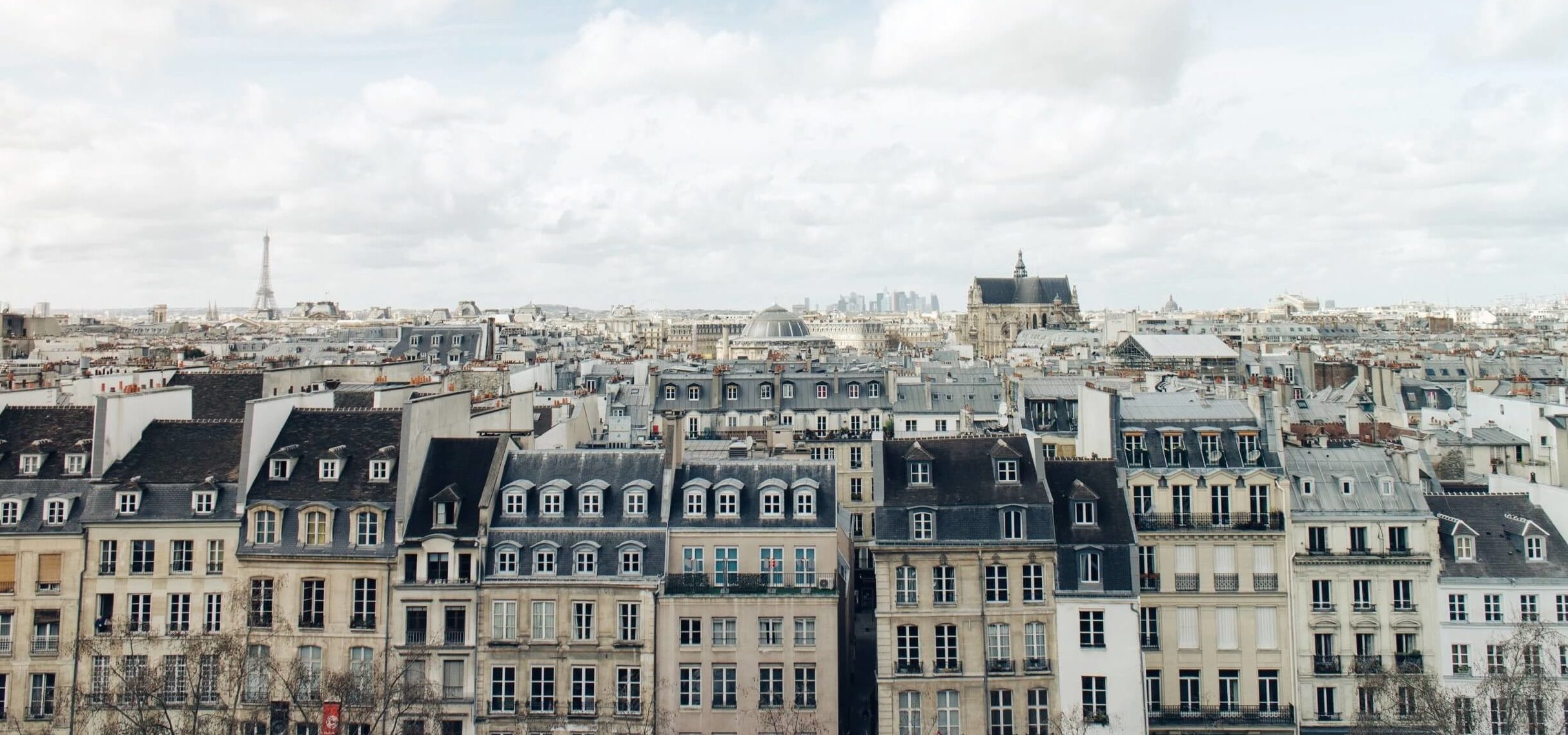 The Marais is full of cultural history, known as the Jewish district and the most LGBTQ-friendly neighborhood in Paris.
You'll love your stay in "le Marais" for all the options you have right outside your front door when it comes to entertainment, food, and shopping — at almost all times of day (and night). The neighborhood is a favorite hangout for locals, too, so you'll feel almost Parisian yourself if you stay here.
Hopefully, this guide gave you a better idea on where to start focusing your hotel, hostel, or Airbnb search. Can't wait to see you here in Paris!