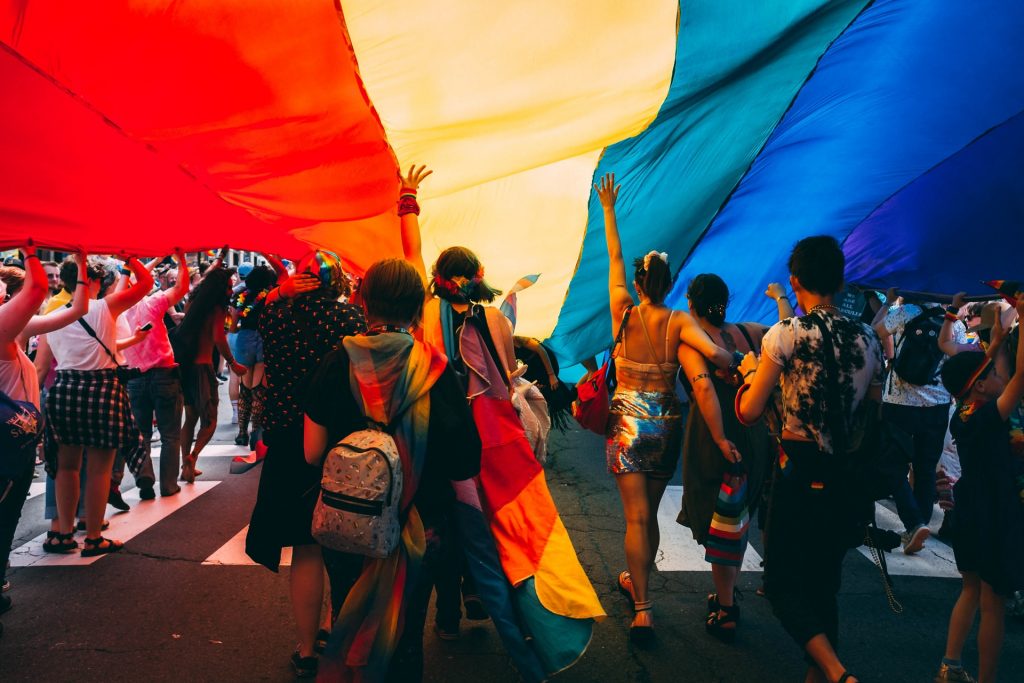 Being an LGBTQ-friendly destination is about offering a safe place where everyone can enjoy spending time in a non-judgmental and accepting environment — a place where everyone is treated with kindness and respect and can feel comfortable expressing themselves. Welcome to Los Angeles.
Los Angeles is an accepting city with numerous LGBTQ spots to celebrate anyone and everyone from a diverse range of backgrounds. From the famously standout gay neighborhood of West Hollywood (where 40% of the resident population identifies as LGBTQ — the most in the U.S. for one city) to Silver Lake DTLA to down south in Long Beach and beyond — there's a range of LGBTQ arts, culture and history to be enjoyed all across Los Angeles.
As a local, here are the places and experiences I recommend when you visit, whether it's Pride Month or anytime of year.
LGBTQ-fab nightlife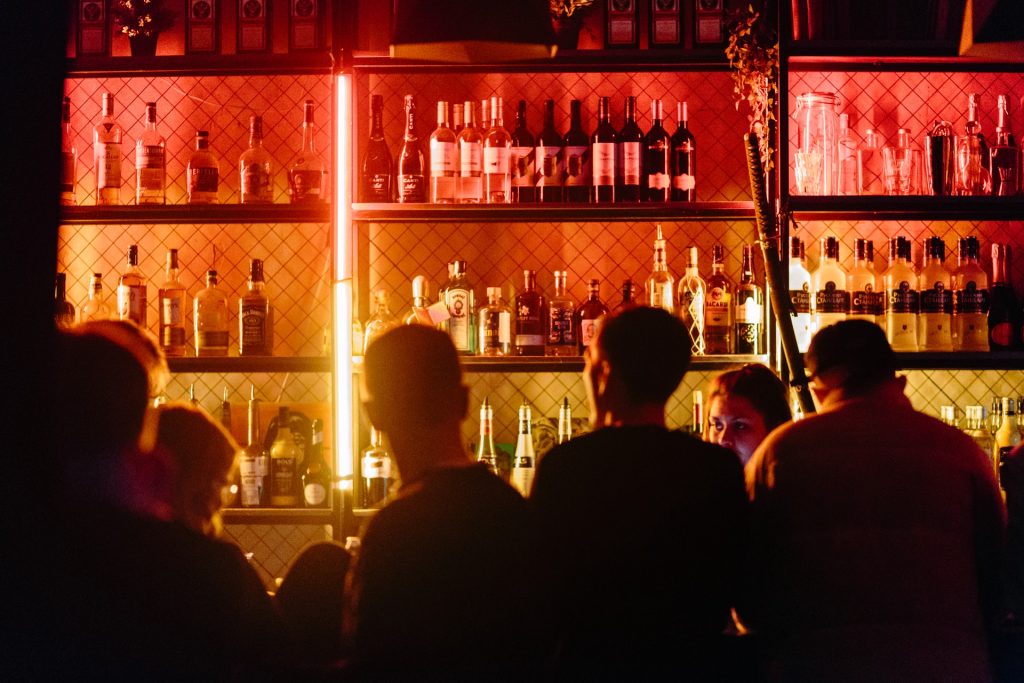 West Hollywood's Santa Monica Boulevard (which runs into the famous Santa Monica Pier) nightlife scene is always pulsing.
In this "gayborhood," visitors and locals alike get a welcoming urban environment to spend time together and be themselves. WeHo is the site of lots of fun annual events:
The annual Gay Pride Parade
Halloween Costume "Carnaval"
Outfest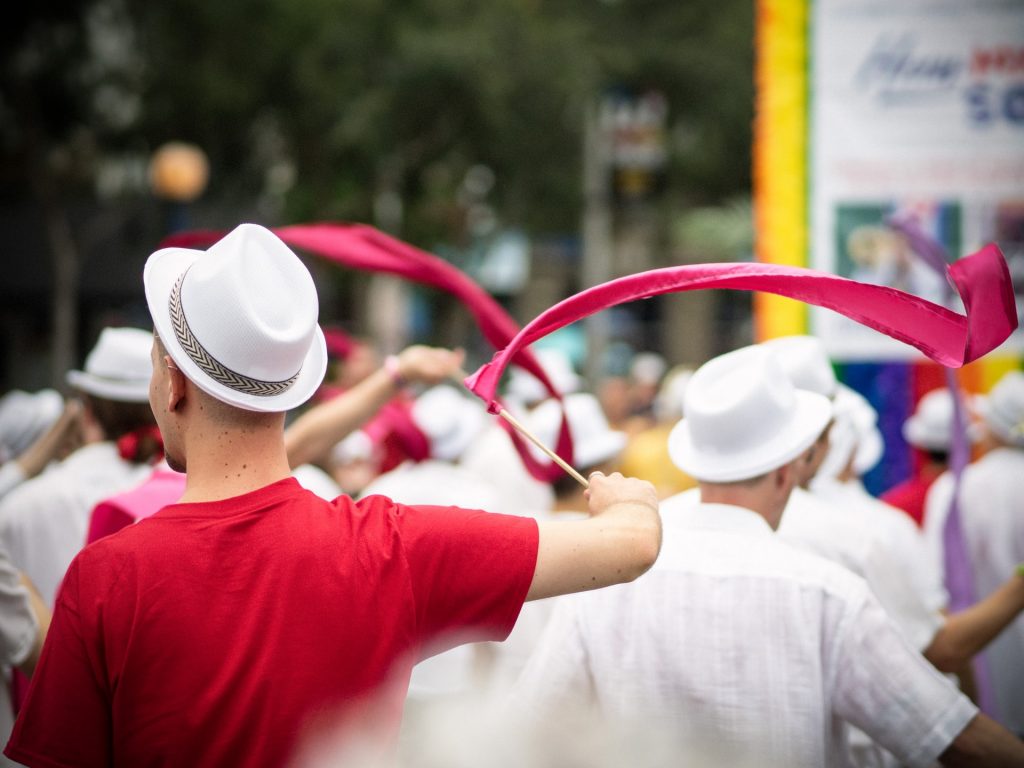 This section of the city overflows with proud queer nightlife, a range of gay-owned businesses and luxe hotels that are known around the world as LGBTQ destinations.
There are entertaining bars all along Santa Monica Boulevard, just off San Vicente.
Some local favorites:
Mickey's famous two-floor nightclub, which can fit up to 1,000 people
Flaming Saddles, a "Wild West" themed establishment that feels like a trip into an old (albeit much hotter) Western film
Akbar, known as a trendy and fun place to hang out, featuring Moroccan-themed interiors with plush couches and a relaxed setting that hosts a diverse range of visitors, from business people to talented drag queens
The Abbey, referred to as the "Best Gay Bar in the World" — a must-visit destination in the LA gay nightlife scene featuring a chic atmosphere and extensive list of craft cocktails
For a bit of gay history, try The Black Cat in Silver Lake. This gastropub predates Stonewall, and on New Year's Eve of 1967, the joint was raided by police with gay party-goers arrested on-site. Today it stands as an upscale eatery and bar to a diverse, artsy Sunset Plaza crowd.
Those who are looking to further expand past the WeHo and Silver Lake scene can check out the number of LGBT bars in Long Beach, Santa Monica and beyond.
Local tip: One of these is The Birdcage. It's making waves as a hot new spot in Santa Monica, located on the top floor of The Victorian and serving upbeat vibes and crafted cocktails.
For even more information on the best LGBT-friendly bars across LA, check out Queer in the World's dedicated expert article.
Historical landmarks and educational opps
There are plenty of places to experience gay-friendly LA without going to a bar, though.
The ONE Archives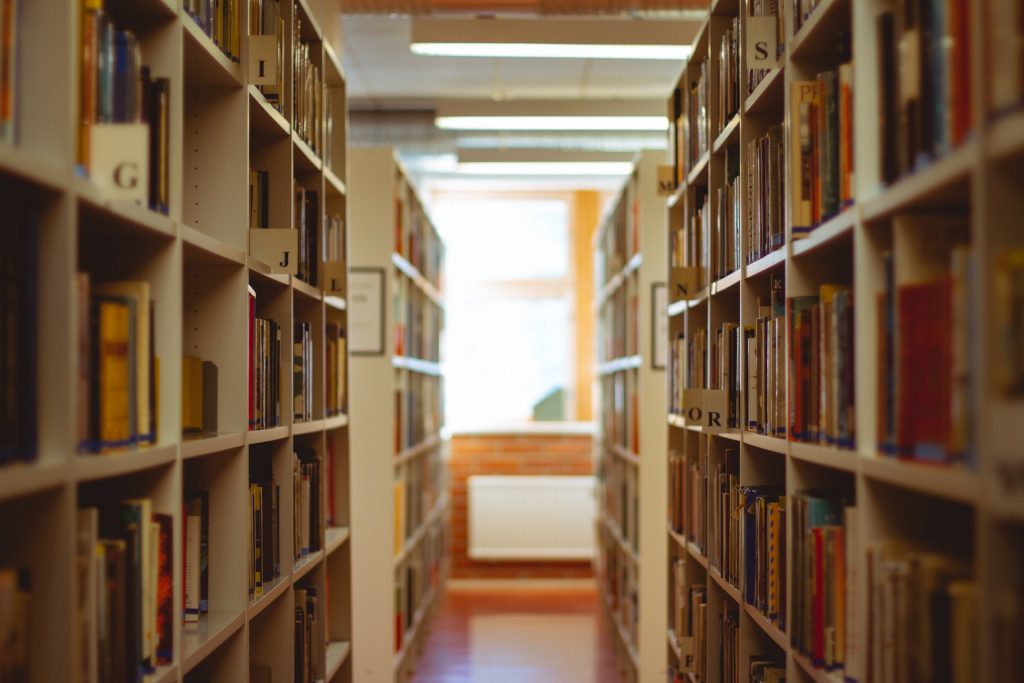 The ONE Archives at USC hold the largest collection of LGBTQ materials in the world, from books, to periodicals, clothing, art, photography, media, letters, and more. The space is named after ONE Magazine which was the first "national homosexual periodical" founded in 1952.
This DTLA space is traditionally open Tuesday through Saturday. There's also an outpost located in West Hollywood called the ONE Archives Gallery and Museum which features more educational initiatives and thought-provoking exhibits. This spot is not officially associated with ONE but is also home to the June L. Mazer Lesbian Archives and worth a visit.
Las Memorias AIDS Monument
Las Memorias AIDS Monument in Lincoln Park was designed as a Quetzalcoatl serpent, an Aztec symbol for rebirth. The total size of the monument is about 9,000 square feet and consists of eight wall panels.
There are six murals depicting life with AIDS in the Latino community and two granite panels that list the names of those who have died from AIDS. The monument is located in a nice park with benches to sit for personal reflection.
Los Angeles LGBT Center
Since 1969 the Los Angeles LGBT Center has stood up for LGBTQ rights and celebrated the unique individuals and families of Los Angeles and beyond. Today the center hosts programs and services for global advocacy in health, culture, education and more.
Mattachine Steps of Silver Lake
This set of stairs doesn't just serve the fitness-obsessed Angelenos who are known to frequent them for intense exercise — they're also a monument to one of the most influential figures in LA's storied history of LGBT advocacy: Harry Hay.
Harry lived in a house adjacent to these stairs when he founded the Mattachine Society in 1950. This group is known as one of the first official gay rights organizations established in the U.S. and has remained enormously influential in the development of the national gay rights movement since its initial establishment.
LA's LGBT murals and street art
The Love Walls around Los Angeles are beloved Instagram spots. Seriously — check out the posts for inspiration. Then maybe bring someone you love or just your fabulous self and start taking photos. It's hard to snap a bad picture here!
View this post on Instagram
There's also the Melrose Rainbow on Melrose Ave, created by London Kaye, a local street artist with a unique crochet style of creating art pieces made entirely from yarn.
Can't-miss drag performances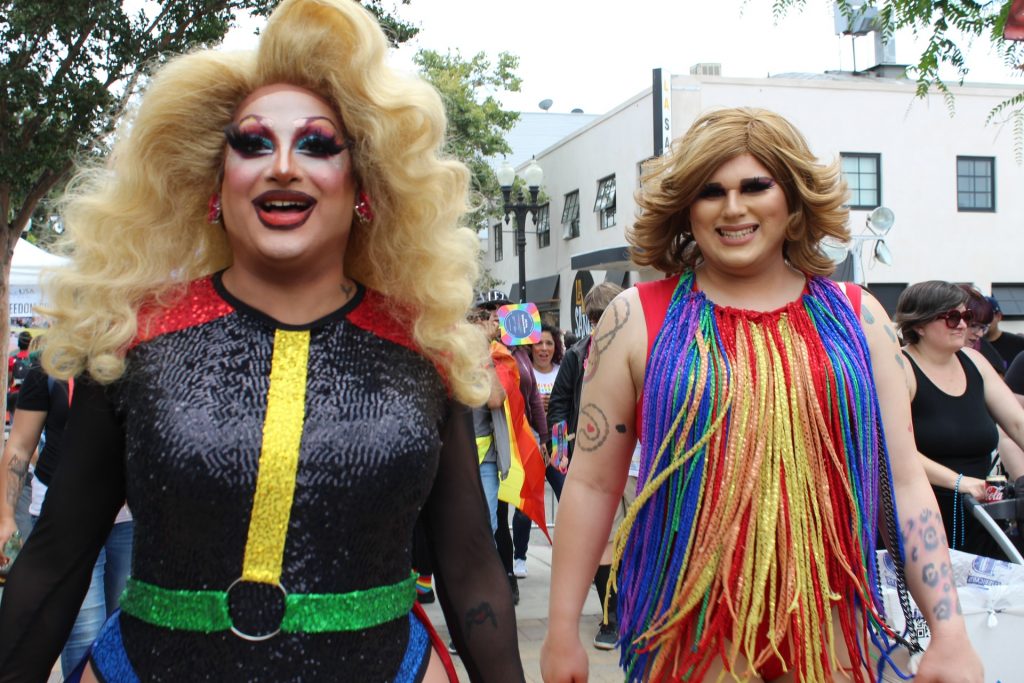 Looking to see a show for Pride Month or just because? Either way, I've got you covered.
New Queens at Redline's "Eat It! A BRUNCH SPECTACULAR" spectacle is hosted by the talented Rubella Spreads and features a cast of LA's "hungriest" queer performers. Queens Barbra Wyre, Baby, Superior Nebrasska, and Valerie Von Boom put on a great show for just a $5 cover offered by reservation only on Sundays at 11 a.m. and 1:30 p.m.
Hamburger Mary's weekly legendary "Drag Queen Bingo" is a must-do experience in WeHo, hosted by a rotating cast of fabulous drag queens who publicly spank you (and rightly so) for any falsified bingo calls. Guests can make a $20 suggested donation to enter the competition which benefits a different local charity each session.
Queer-owned businesses and accepting hangouts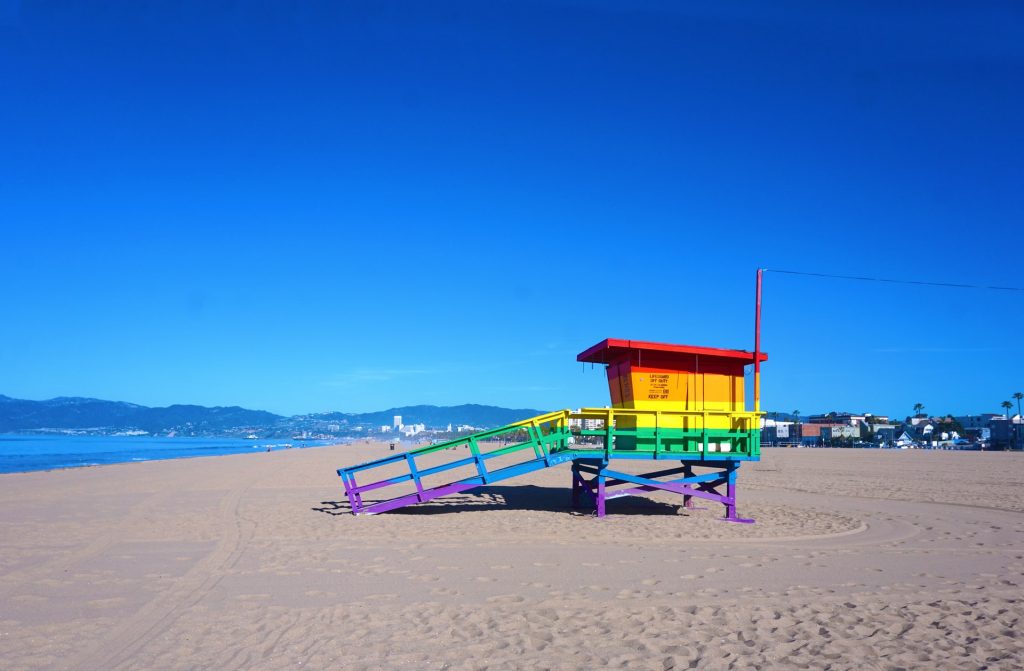 If you want to support LGBTQ stores while you're visiting Los Angeles here are some fabulous options.
Stories is a beloved LGBTQ-friendly bookstore and cafe. It hosts a spectacular back patio which transforms into an open-air stage for comedy shows, poetry readings, concerts, and community gatherings.
Those who want a more spicy sun-tanning session should visit the "unofficial" gay section of Will Rogers State Beach, affectionately nicknamed "Ginger Rogers Beach," located near lifeguard station 26 just a short drive north of Santa Monica.
Those who shop till they drop at Out of the Closet's Hollywood outpost will get a bargain on thrifty items while also contributing to a worthy cause — because this fabulous thrift store donates $0.96 of every $1 to the AIDS Healthcare Foundation. There's also free HIV testing offered in-store with results ready in 20 minutes or less.
Pride Month and beyond in LA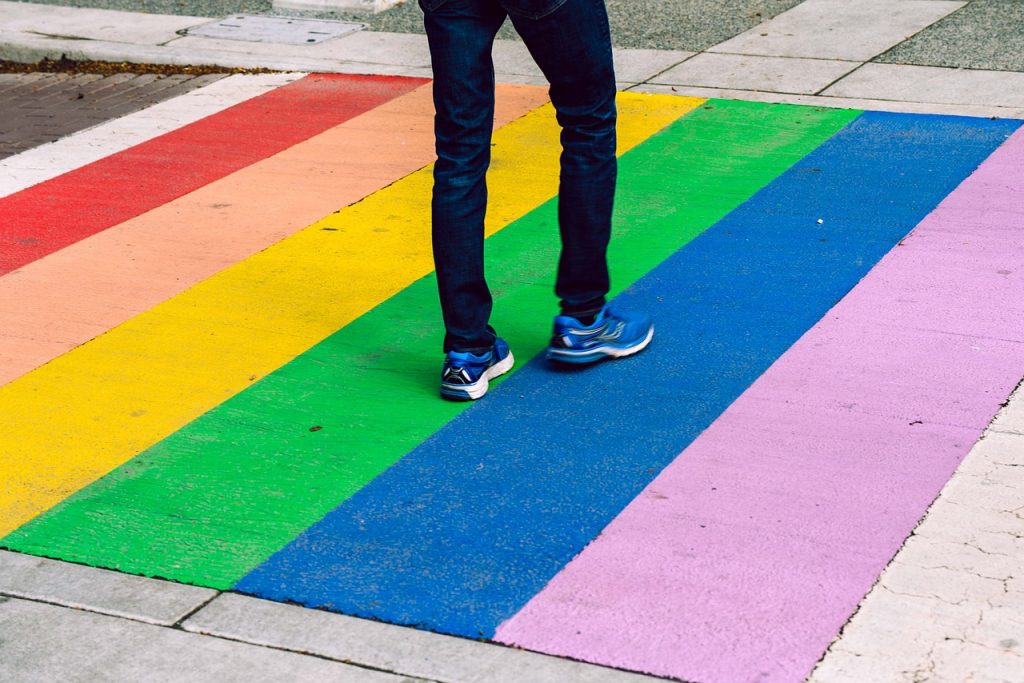 Believe it or not, that's only skimming the surface of the impressive Pride activities and attractions represented across Greater LA. There's so much more. When we say LA is LGBTQ-friendly, we mean we welcome everyone!
One last tip: If you're hanging out in West Hollywood (an LGBTQ hotspot, as mentioned above), be sure to hit up The Grove, featuring The Original Farmers Market. It's not far away and it's a classic LA experience. Read our travel guide to The Grove to plan your trip.