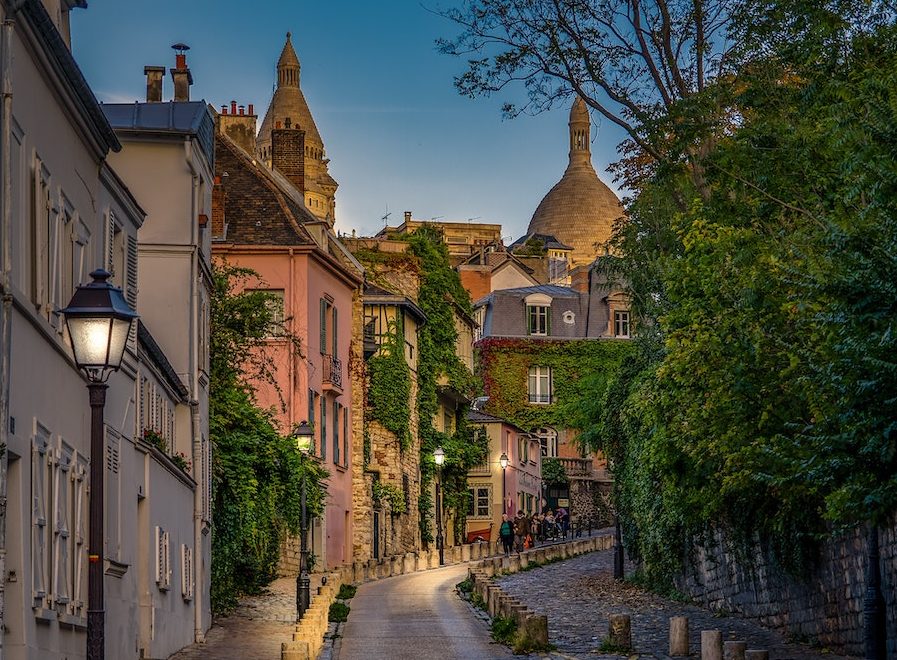 Paris is a great place to visit and explore, but how can you best share your experiences with those of your family and friends who maybe couldn't join you on your travels?
Besides sharing photos, the best way to bring a little bit of your trip home is through unique gifts that can only be found in Paris. I always feel that I don't know where to start when it comes to gift giving, especially in a city with such an overwhelming abundance of amazing options. You can even benefit from this list if you're looking to treat yourself with a thoughtful souvenir.
Here is a gift guide to six special Parisian gifts that your family and friends will love. If you're in the market for treating yourself, these will also remind you of the wonderful memories that you experienced here.
1. Buy a classic Breton shirt for that special someone.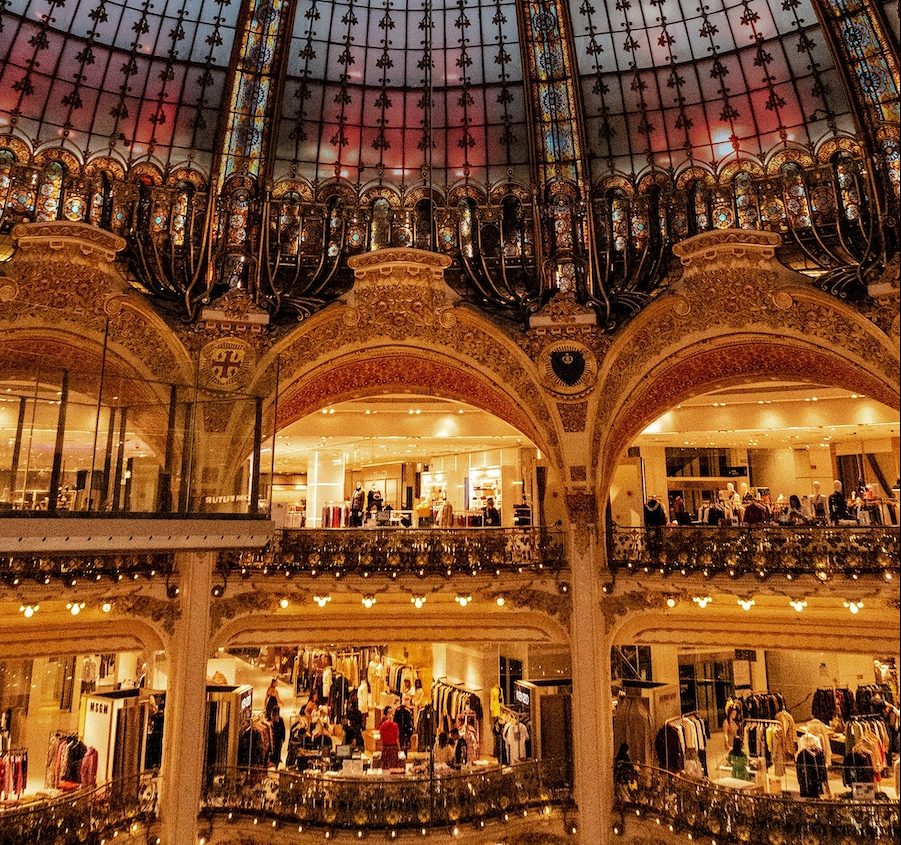 This navy (sometimes black) and white striped top is synonymous with the classic cliché that comes to mind when we think of the stereotypical beret-wearing Parisian character riding their bike in the movies. This less-is-more style has been adopted by Pablo Picasso and Coco Chanel in history and has become the iconic symbol of French chic. You can find versions of this look at Galeries Lafayette, near the Opéra Garnier landmark.
This might be the perfect gift for a friend or family member who loves French-inspired fashion.
2. Bring home a bottle of perfume or cologne.
The oldest and most authentic fragrance stores you can buy these gifts from are Dyptique and Fragonard. Of course, in Paris perfume is a staple among famous fashion designers who roamed around the city, like Coco Chanel, but these two stores I'm mentioning have a whole unique experience to them.
At the Fragonard store near Opèra Garnier, you have the opportunity to take the free tour (in English or French) of their famous perfume museum. During this tour, you will learn about the history of perfume and its significance in France to royalty, for example. On top of this, you will explore how the perfume manufacturers actually make the perfume and get the chance to test your senses during the little perfume focused activities. One of the perks of this experience is you gain access to a discount offer, available at the end. You can find Fragonard near the Opéra Garnier at 5 Rue Boudreau in the 9th Arrondissement.
Dyptique is another famous French, specifically Parisian, house of fragrance. The first store open by Dyptique was situated on 34 Boulevard Saint-Germain, where it stays today. It started out as a scented candle boutique, which the company still honors today with their beautifully scented candles that align with their perfume line. Today, this brand is the source of one of the world's most coveted collection of fragrances and can be found in stores internationally. However, the experience of seeing the first-ever shop and acquiring the 34 Eau de Toilette fragrance from the original address makes this gift all the more special.
3. Bring France home through coveted beauty products.
The pharmacies in Paris sometimes seem like magic shops of beauty sorcery, with products you've never seen in your home country. You can often find great French labels for a cheap price, including products from Caudalie, La Roche-Posay, Bioderma, Avène, Clarins, and more. These brands are known for great skin and hair care products that perfectly hydrate and moisturize you for a healthier feel and complexion. To top it off, a lot of the available products from these brands and the smaller French brands at the Parisian pharmacies are very well priced for how effective and unique they are.
This would be perfect for your beauty-obsessed pals. You can also explore more beauty products at the giant Sephora on the Champs-Elysées at 70-72 Avenue des Champs-Elysées. If you go this route, be sure to mention to the recipient that this gift came from the famous street of Champs-Élysées — it adds a nice touch.
4. Indulge in luxurious tea made in France.
Founded in 1854, the Mariage Frères is one of the most luxurious gourmet teas on the market in the world. You can find it right here in Paris and bring home all the unique teas you want. In addition to buying teas, you can experience the tea museum at Mariage Frères or even become a part of the Tea Club, which allows you access to the unique tastes of tea available in the tea tasting and discovery workshops (or atelier de dégustation).
When you visit, you can choose from flavors of all colors, including black, white, green, and blue teas with Earl Grey, Darjeeling, and more. Each one is packaged in the classic gold or black signature canisters. This delicious tea makes for a great gift idea for those tea aficionados back home. You can find this wonderful tearoom at 56 Rue Cler in the 7th Arrondissement.
5. Inspire your friends and family to visit Paris through books.
In Paris, there is so much history when it comes to literature. A gift from one of the famous Parisian bookstores seems fitting for a gift unique to Paris. One of the most notable bookshops to explore is Shakespeare & Co. An English book from Shakespeare & Co. or a French book for your Francophone friend would be an excellent choice with some practical use.
You may want to choose a book about Paris to help your friends imagine life in the French capital. Other English bookstores that are worth a look are The Abbey Bookshop and San Francisco Book Company.
You can find Shakespeare & Co. at 37 Rue de la Bûcherie and The Abbey Bookshop at 29 Rue de la Parcheminerie, both in the 5th Arrondissement. San Francisco Book Company is at 17 Rue Monsieur le Prince in the 6th Arrondissement.
6. Accessorize your trip to Paris by jewelry shopping for your pals.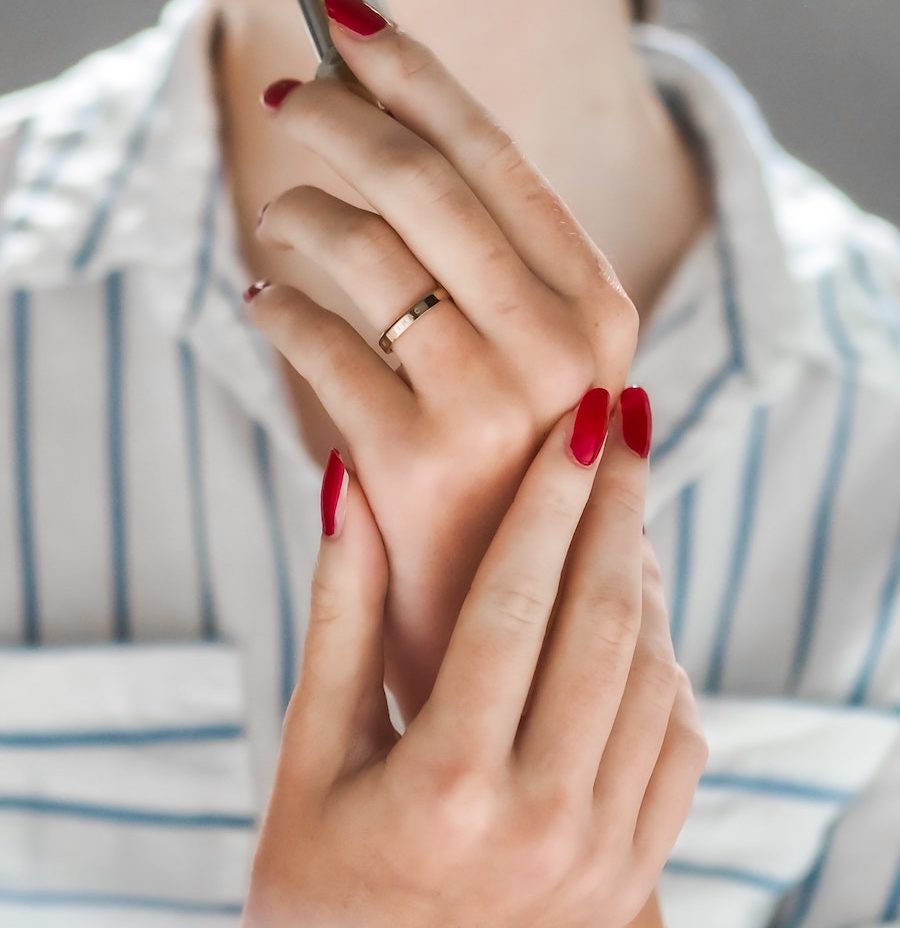 Here in Paris, you have your pick of the best jewelry stores in the world with options at every price point.
Two of my favorite jewelry shops in Paris, which are unique to the city, are Georgettes by Altesse and Pierre Caron Bijoux. Pierre Caron Bijoux doesn't have a website, but you can find this treasure trove hidden in the Marais at 52 Rue des Archives.
I like both of these brands for affordable, trendy gifts. Georgettes by Altesse is a classic French label that emphasizes color and fun with their pieces you can mix and match using interchangeable leather bands. At Pierre Caron Bijoux, their more delicate pieces sum up the universal style truth that "less is more."
Looking for something else?
If you're in search of an unusual way to remember your trip beyond a standard souvenir, check out our guide on how to commemorate your trip to Paris. We have creative and even interactive ideas you've probably not thought of that will help you preserve those special Parisian memories.