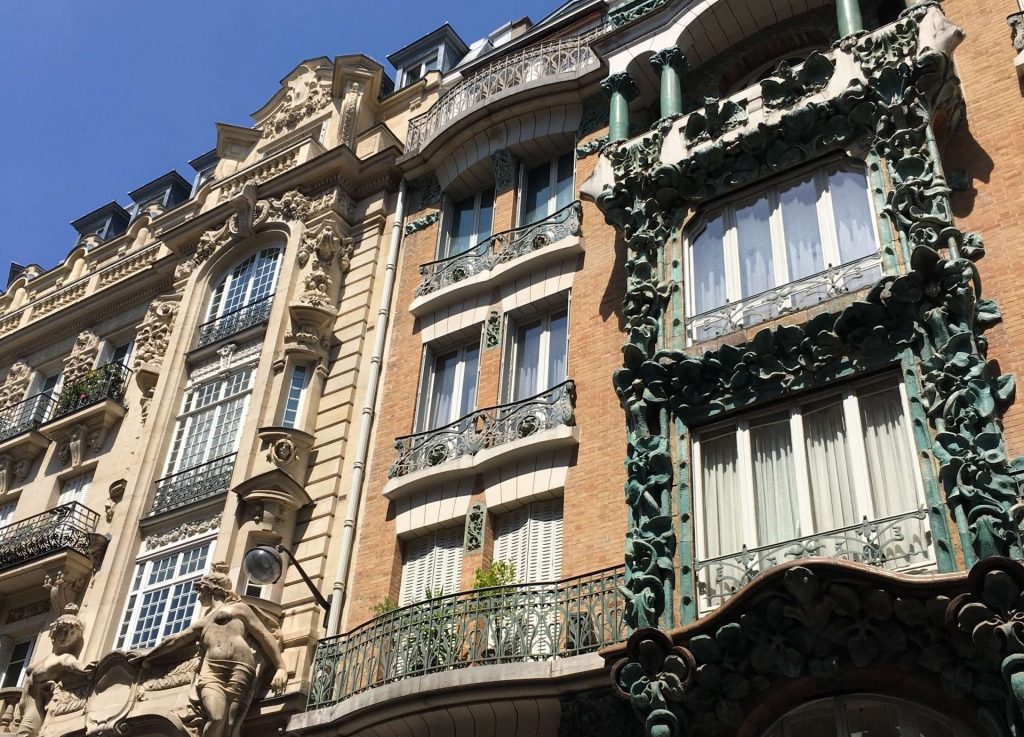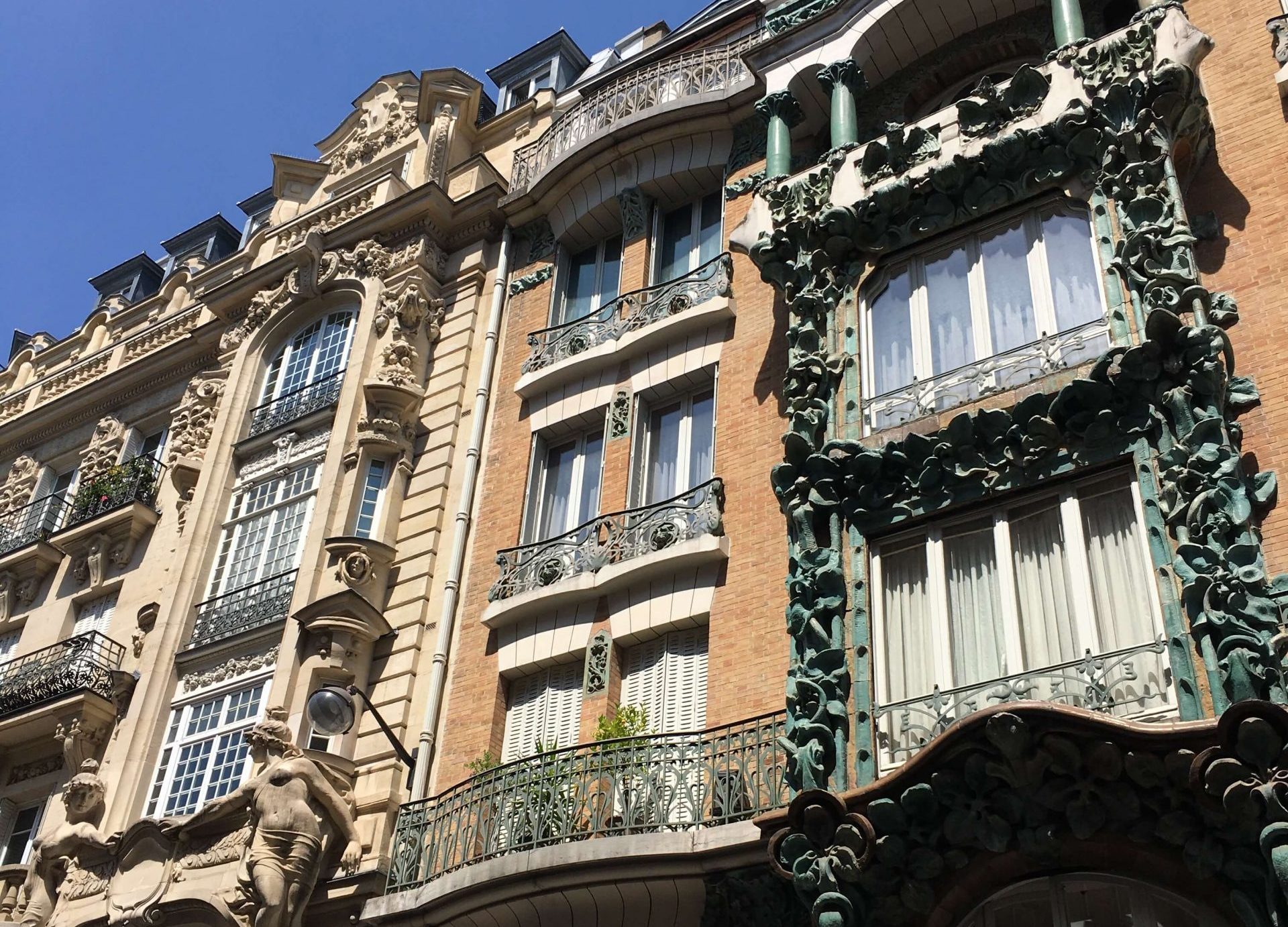 While wandering around the streets and side streets of romantic Paris, I'm often distracted by some of the beautiful balconies outside the many apartments that crowd the city.
The photo above is one I took while strolling through the 10th arrondissement. As you can see, there are statues merged into the side of the building, intricate sculptural detailing around the windows, and of course, the classic wrought iron railing on so many of these balconies.
They're made for Instagram, it seems, but even if you're not a photographer, it's fun to keep an eye out for the most beautiful balconies as you tour Paris. They are truly an art form here. In this guide, I'll help you appreciate the unique charm of Parisian balconies, and I'll give tips on how to spot them.
How to Spot Beautiful Parisian Balconies
The city is large but walkable, and when it comes to balcony-hunting, I find I make some of my best discoveries on foot. (After all, there's a reason we love walking tours here.)
If you're looking for photo-worthy balconies, near major shopping centers, such as by Hôtel de Ville and Châtelet, is a good start. Below is a photo I took near the Place du Châtelet.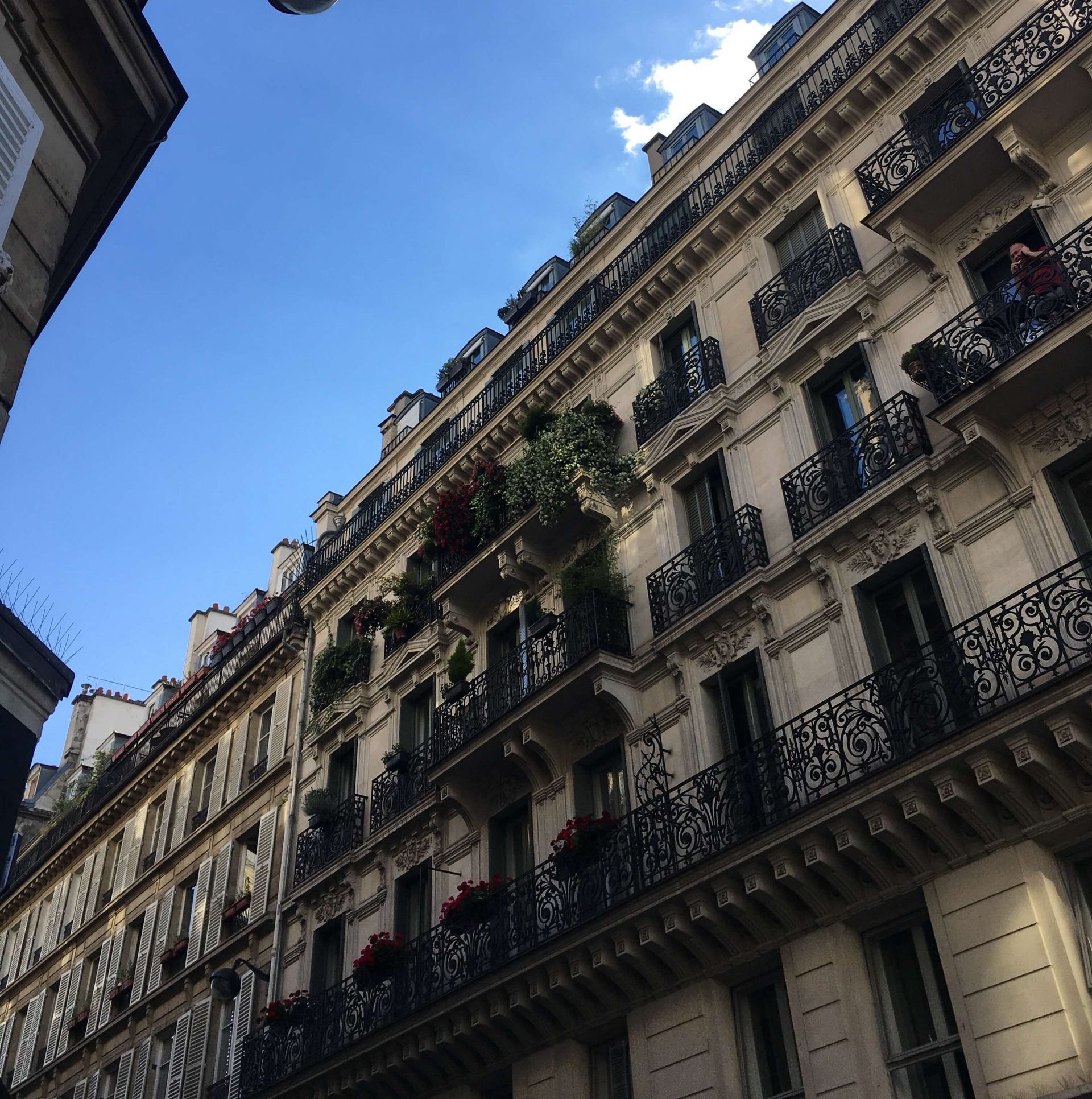 Here, in Paris, there's a true balcony culture. Having one is considered a coveted treat for the lucky Parisians who get to overlook the city while we, as passersby, get to observe and be jealous.
Georges-Eugène Haussmann, Parisian city planner and architect, was the mastermind behind the structure of today's Parisian balcony, as we know it. You'll see it everywhere here — a façade of stone, cut in various ways to look like sculpture or railing, set along the outer wall gracefully, with beautifully potted plants and sometimes giant windows opening to the outside world. This is what he wanted us to picture when we thought of Paris balconies.
I love to walk around Paris and get a glimpse into the lives of locals from just seeing what's on their balcony. I even make note for my future apartments, using the outdoor balconies as inspiration for later.
As you explore on your own, I encourage you to keep your eyes up. So often, as travelers, we're busy headed to the next destination, like the Louvre or the Eiffel Tower, that we fail to notice the beauty along the way.
Parisian Balconies With Greenery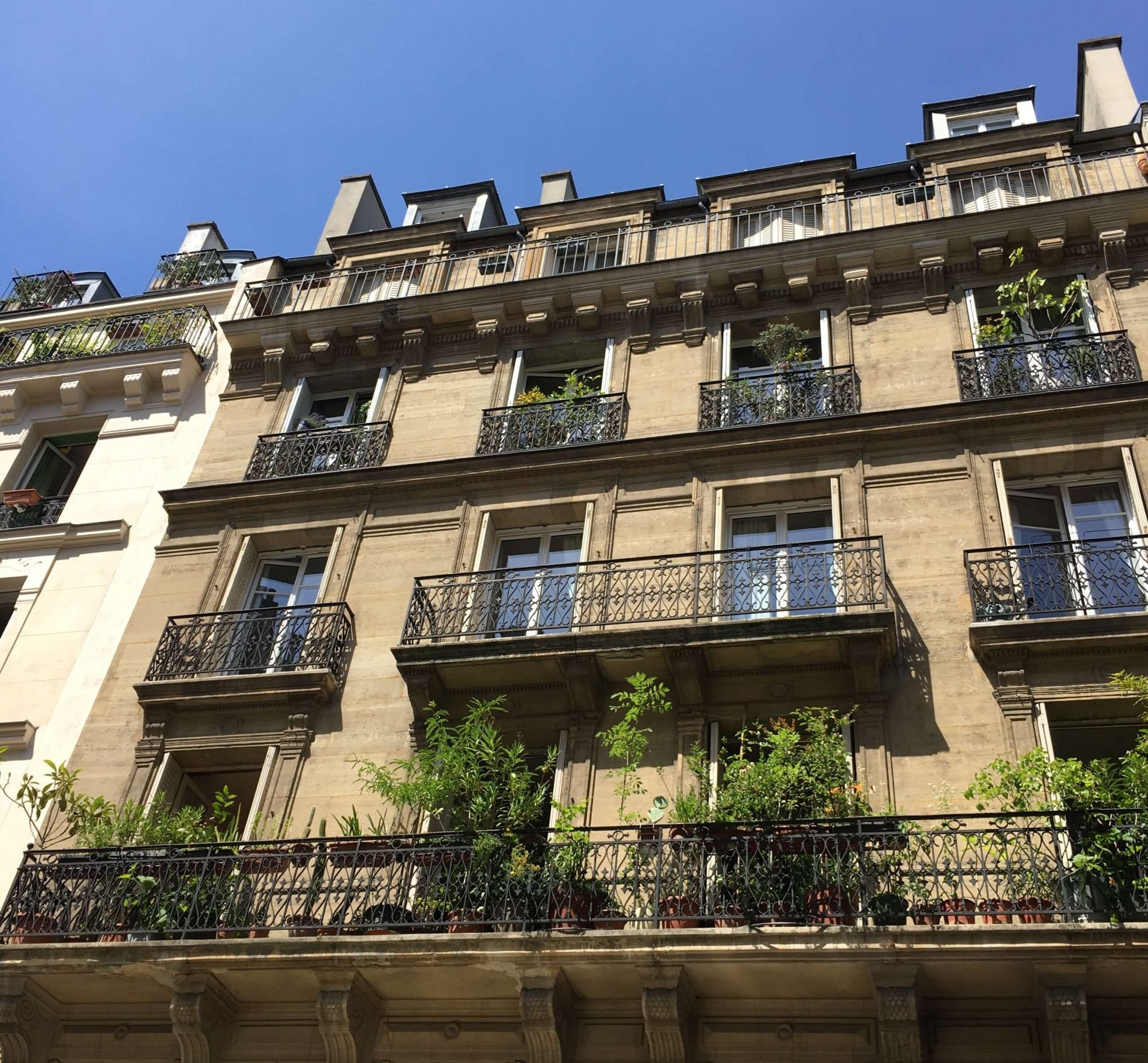 The photo above is another I took in the 10th Arrondissement. It's a great area of the city for spotting balconies.
One thing you'll notice many Parisians do is use the space as a layering of three separate zones to stack their potted plants. This is what you often see from the street view when you pause to appreciate the flower-covered fronts of French apartments.
Balconies are the true Parisian garden, as most Parisians live in apartments and can't have access to their own backyard to plant flowers in.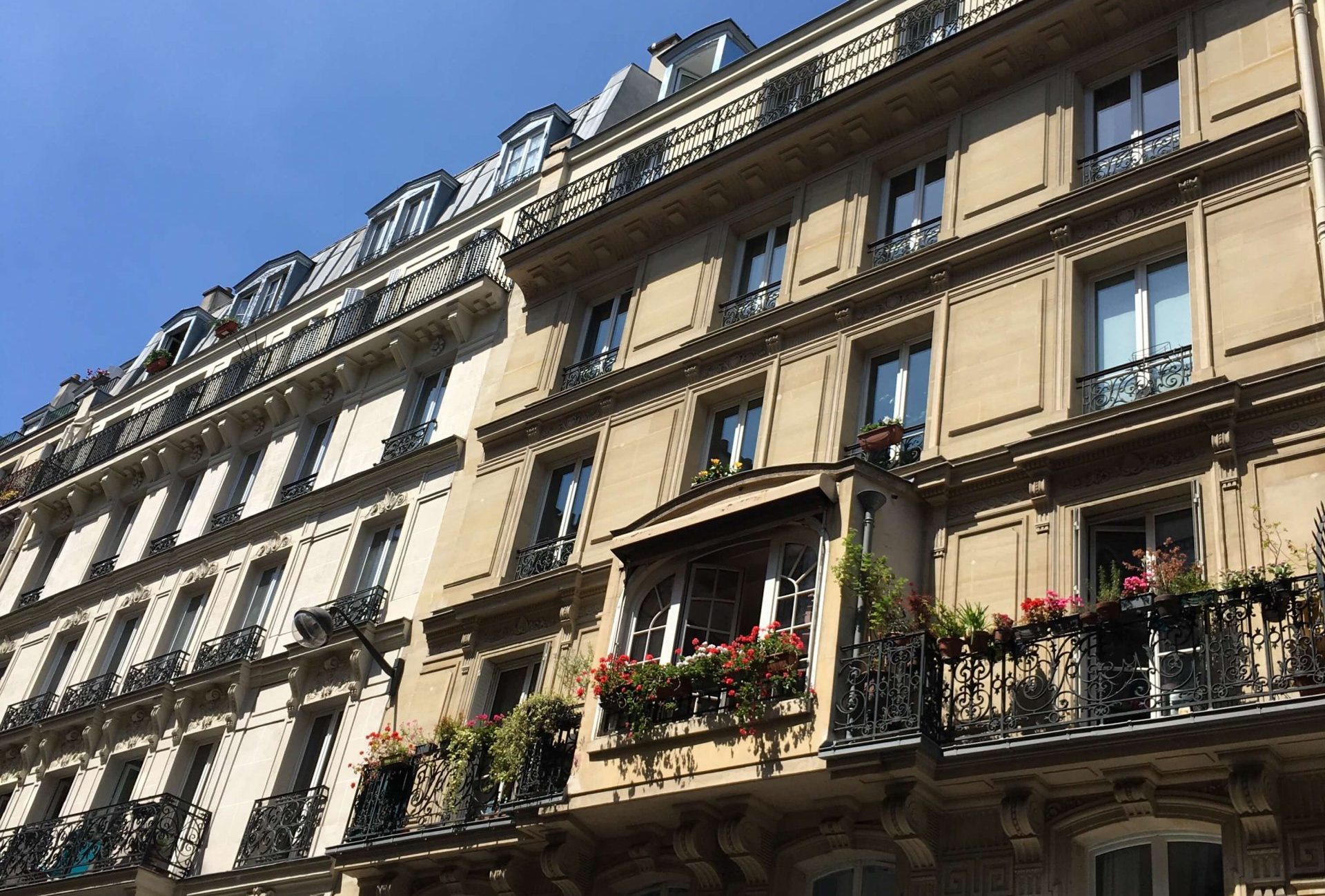 While you navigate the city, admire the personal gardens each Parisian keeps on their balconies. Some of the most beautiful balcony gardens in Paris that I came across were in the area around Châtelet, the Latin Quarter, and the apartments right along the Seine.
A Parisian's balcony is a great symbol for outward décor, where pedestrians can look up and judge a fellow Parisian's lifestyle from the set-up of their balcony.
Glimpses of Parisian Life on Display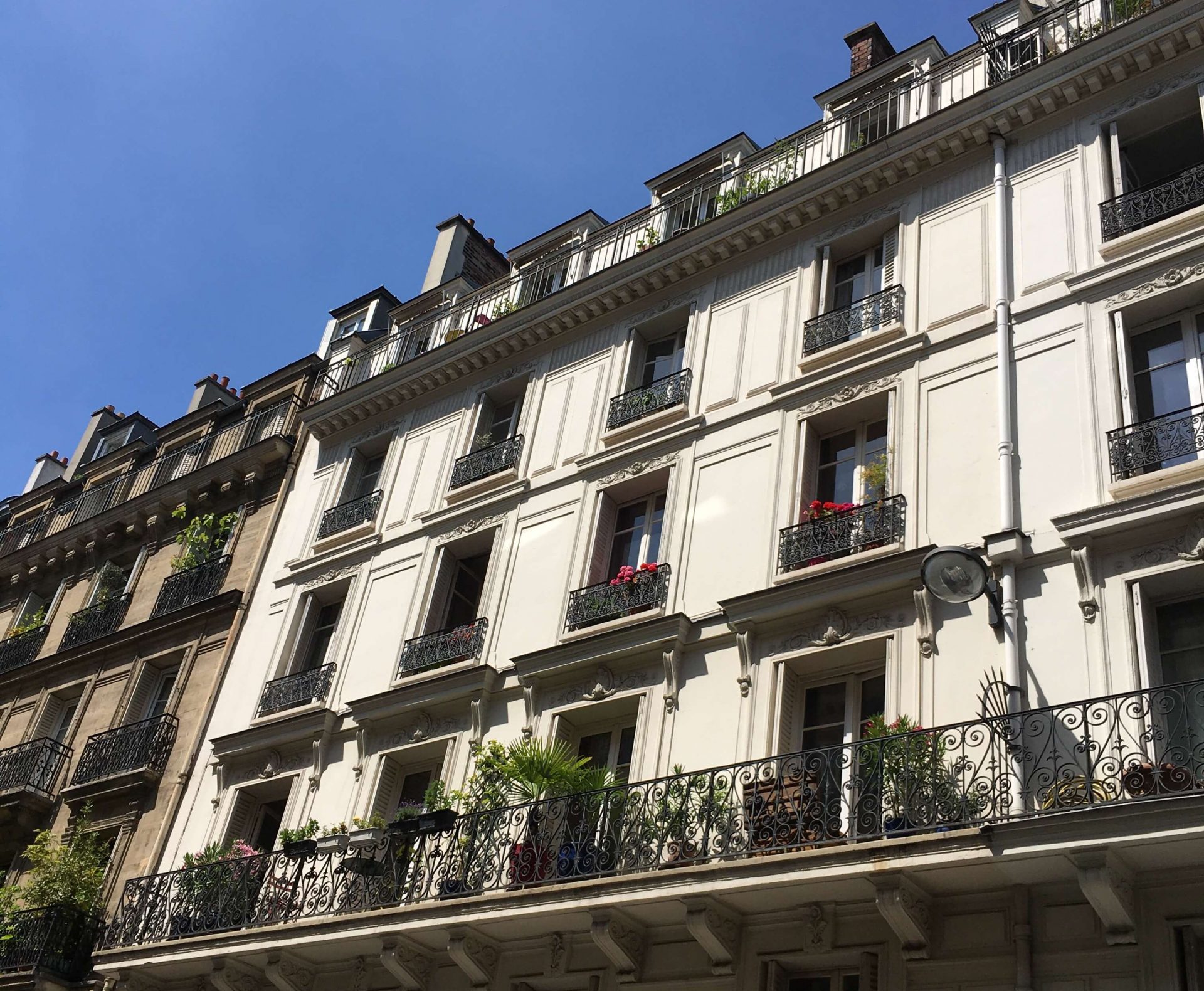 While the balconies may be similar, each has its own character, reflecting the person who lives there in some small way. You might see art or person items, usually decorative, on some of the balconies.
That's a key part of Paris balconies. Like front lawns in some neighborhoods, they're a place to make your home look attractive. It's all about visual appeal.
I've found that what you see outside these Parisian homes can surprisingly become one of the most memorable parts of your trip. When traveling to a foreign country, we often take the ideas and sights we see from the locals' personal way of life and bring them back to inspire our own lives — certainly something you can do after admiring the balconies of Paris, even if you don't have one at home.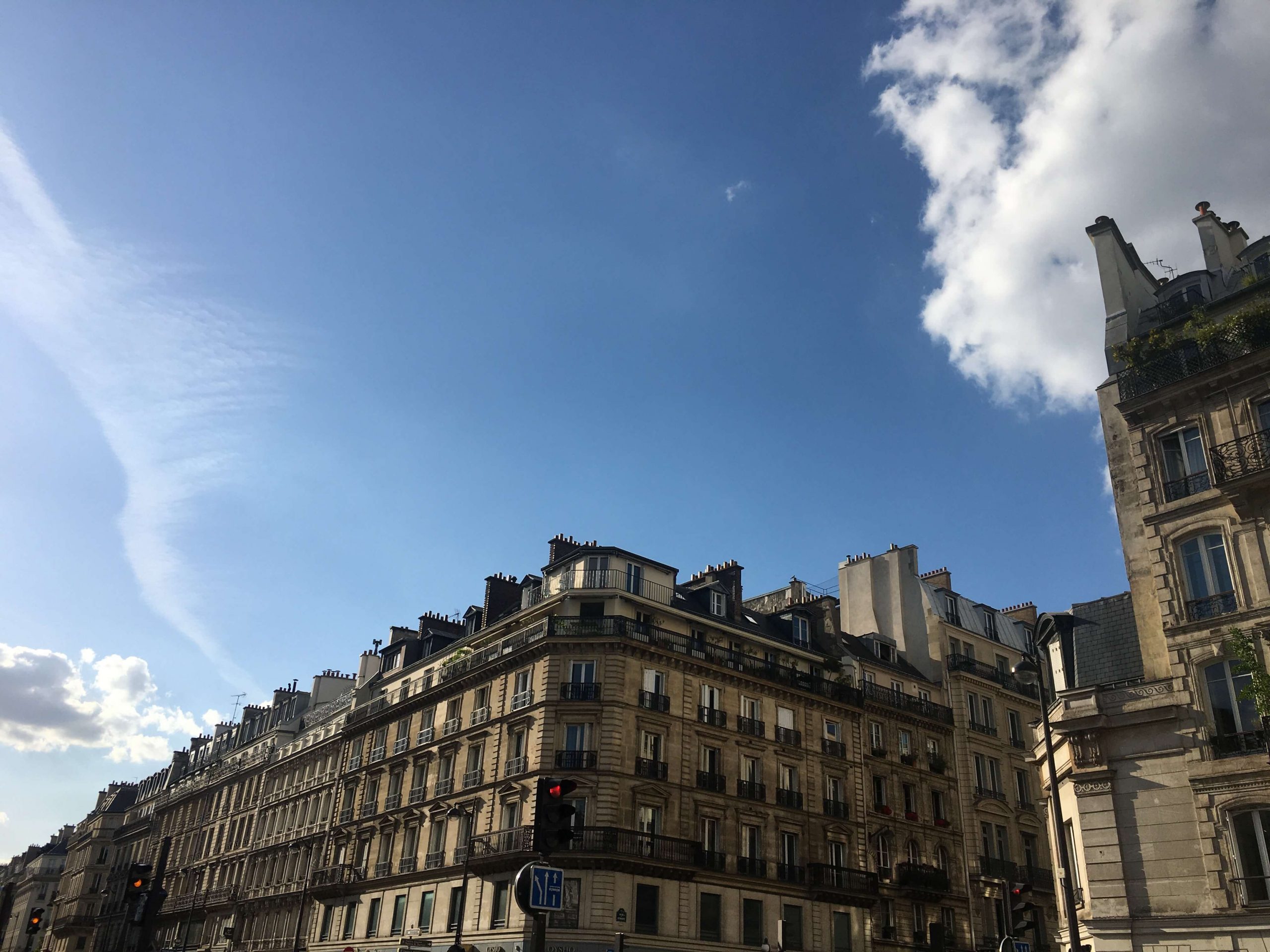 Beautiful Balconies in Paris
I hope this inspired you to always look up while visiting Paris and to understand a bit better the culture behind the various balconies you'll come across in your daily walks through the city.
The Haussmannian architecture is gorgeous, but after awhile here it becomes almost familiar, so pay close attention to the creativity behind some of these balconies.
We look forward to seeing you in Paris soon.