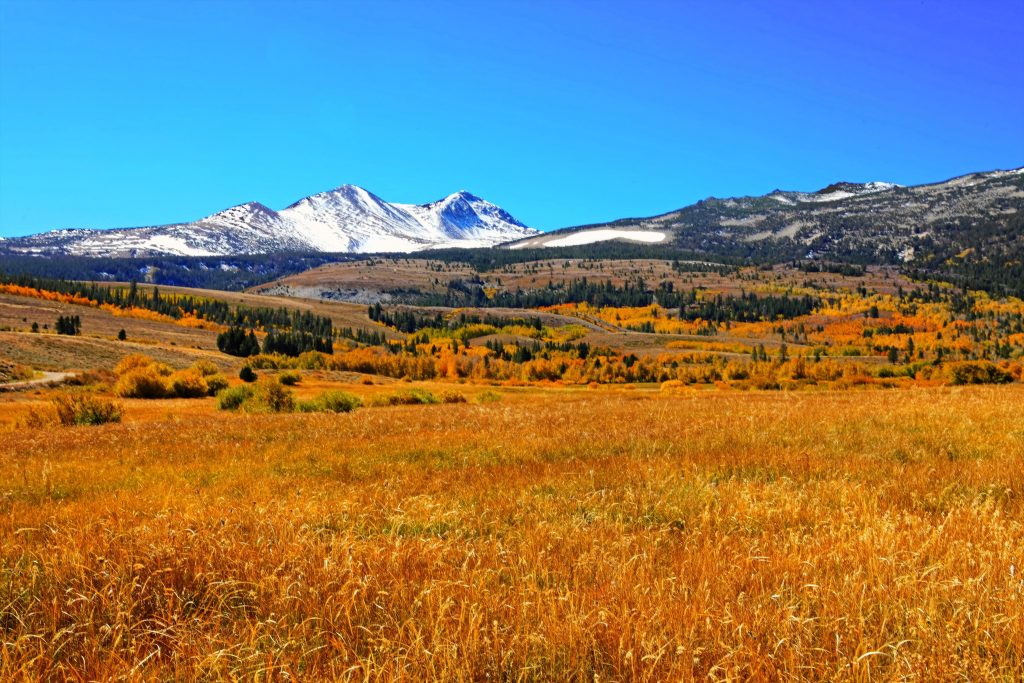 Though September and October often bring summer-like temperatures to the Bay Area, fall has still officially begun. In many regions of Northern California, the leaves are just starting to change, and according to the California fall color map, now is the perfect time to start planning your fall getaway.
While many think of New England when dreaming up the best places for changing leaves, there are plenty of day trips and weekend adventures in the Bay Area and beyond where autumn colors glisten just as bright. We've rounded up eight of our favorite destinations for fall foliage enthusiasts that give the East Coast a run for its money.
1. Napa and Sonoma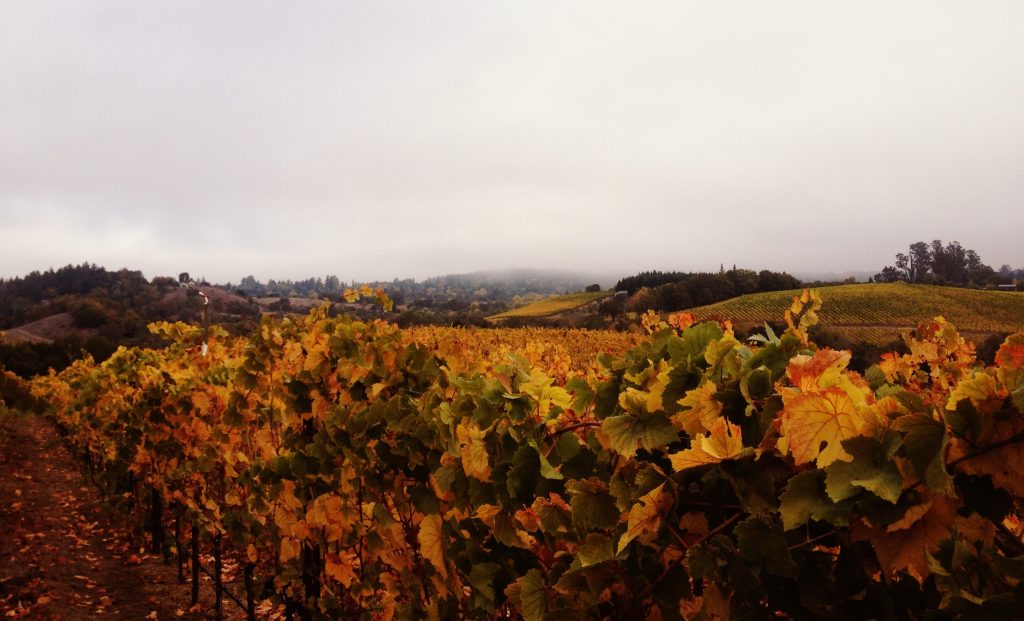 Fall is a perfect time of year to visit wine country, with temperatures cooling from the heat of the summer and vines changing hue from green to golden. Pair your harvest season wine tasting with some leaf peeping and watch as both the trees and the vineyards shift to yellows and oranges.
Visit Calistoga to take in the scenery at Bothe Napa Valley State Park, take a scenic drive through Oak and Maple trees on Arnold Drive in Sonoma Valley, or hike through the foliage of the rolling hills and vineyards at Jack London State Historic Park in Glen Ellen.
Peak foliage: Late October and early November.
2. Golden Gate Park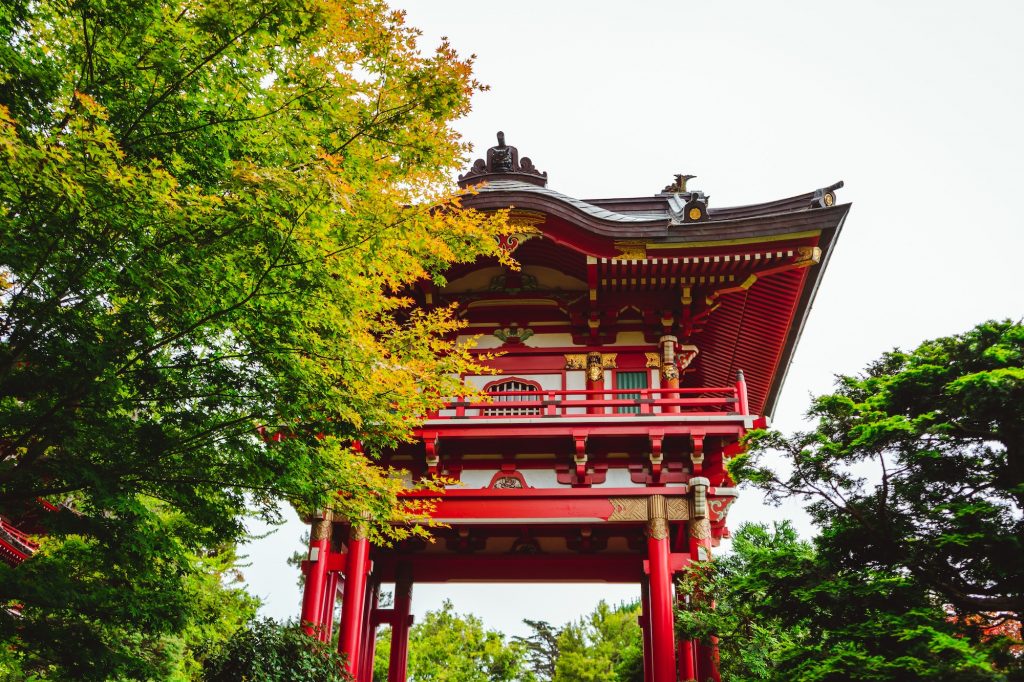 The San Francisco Botanical Garden and Japanese Tea Garden within Golden Gate Park in San Francisco are beautiful destinations for fall foliage that will have you instantly forget you're smack in the middle of a sprawling city.
The 55-acre San Francisco Botanical Garden is packed with changing trees like dogwoods, vine maples, and ginkgo trees that change to golds and deep reds come fall. Keep your eye out for the Persian ironwood tree in particular, which morphs into yellow and burgundy as the seasons change.
While you're in the area, check out the Japanese Tea Garden to see colors change on plants and trees from around the world.
Peak foliage: October through November. Follow the SF Botanical Garden on Instagram for updates on this year's foliage.
3. Tilden Regional Park
On the other side of the Bay, more fall colors await inside the 2,000+ acres of Tilden Regional Park. Head to the park's Botanic Garden for changing willow trees, dogwoods, cottonwoods, deciduous oaks, and more. Outside of the garden, take a hike on one of the park's many trails, like the Wildcat Gorge Trail, for a moderate walk through red and yellow autumnal colors.
Peak foliage: October. Visit the park's website and follow them on Instagram for updates.
4. Nevada City and Grass Valley
Outside of the Bay Area, even more incredible foliage can be found just a few hours' drive away. Located in the foothills of the Sierra Mountains, the Gold Country towns of Nevada City and Grass Valley are home to historic neighborhoods where Victorian houses sit amongst fiery red maple trees. Take it all in on a self-guided walking tour through the town streets, or check out one of the many incredible hikes along the nearby streams and Yuba River.
Peak foliage: Mid-October to mid-November. Follow the Nevada City Chamber of Commerce on Instagram for updates.
5. Yosemite National Park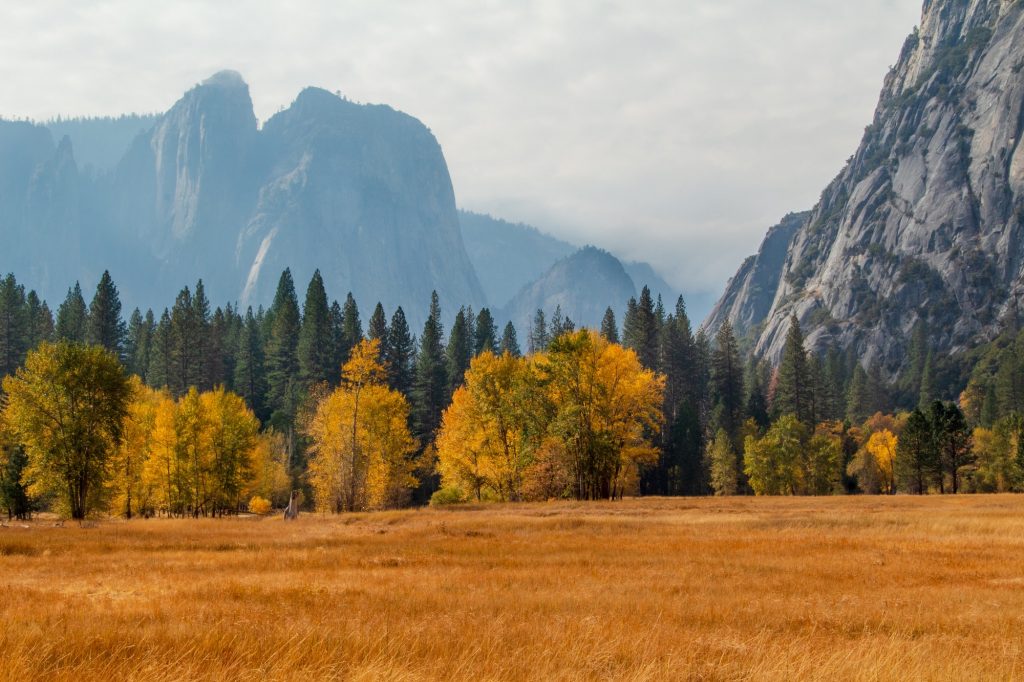 Yosemite National Park, one of the more popular weekend getaways from the Bay Area, can see entrance lines of over an hour long in the summer. Come autumn, however, visitor counts start to dwindle just as the leaves surrounding the towering granite rocks turn, making the park a perfect fall destination for those looking to avoid crowds and revel in the beauty of the foliage.
Take a drive along Tioga Road near the Yosemite Creek picnic area for easy viewing of bright yellow quaking aspens, or wander Tuolumne Meadows for glimpses of reds and oranges among the shrubbery. Visit Yosemite's website for tips on where else to find prime fall views.
Peak foliage: October. Make sure to check for road closures due to snow before heading out.
6. Mono County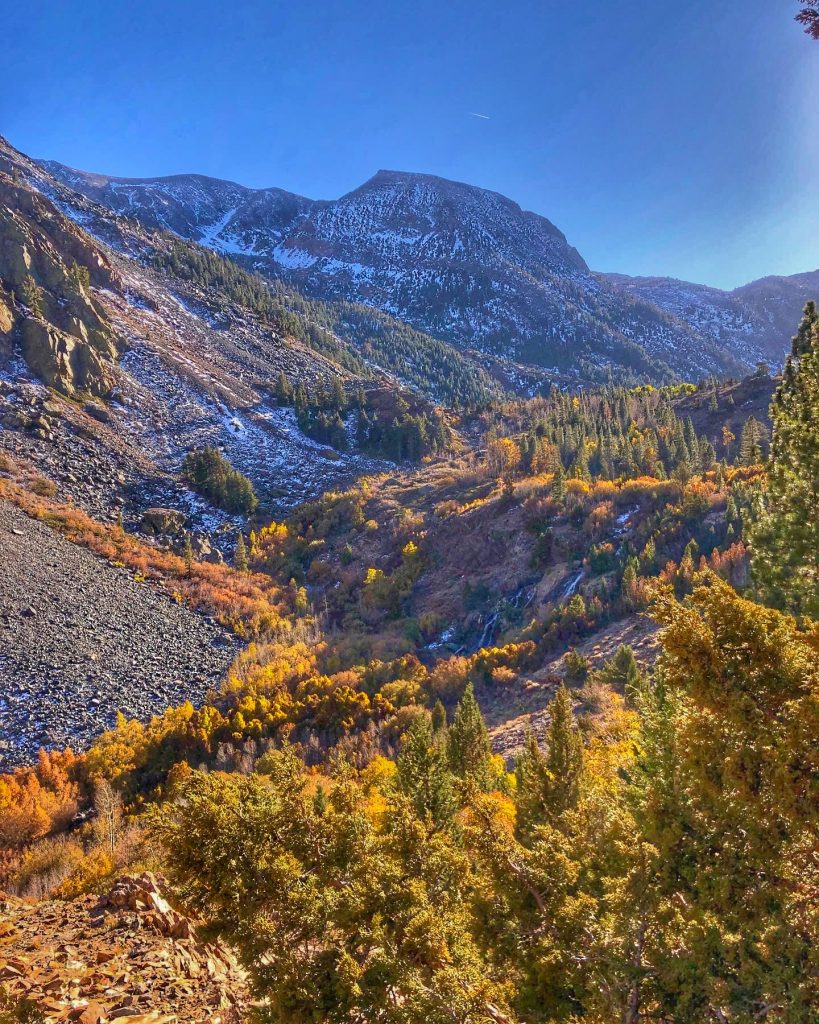 To the east of Yosemite National Park lies Mono County—an Eastern Sierra treasure trove full of some of the best places to view fall foliage in all of California.
Visit June Lake, where a drive around the 16-mile June Lake Loop offers views of four lakes set against a mountain backdrop, with plenty of glowing autumn leaves throughout. Elsewhere in the county, hikes and drives in Mammoth Lakes dazzle with awe-inspiring golds and oranges.
Finally, head to Lee Vining for a scenic foliage-packed drive through Tioga Pass or an epic hike through Lundy Canyon, where an incredible canyon landscape reveals colorful trees and sparkling waterfalls glistening in the autumn sun.
Peak foliage: Mid-September through October. Visit Mono County's website for up-to-date reports on the status of the foliage.
7. Hope Valley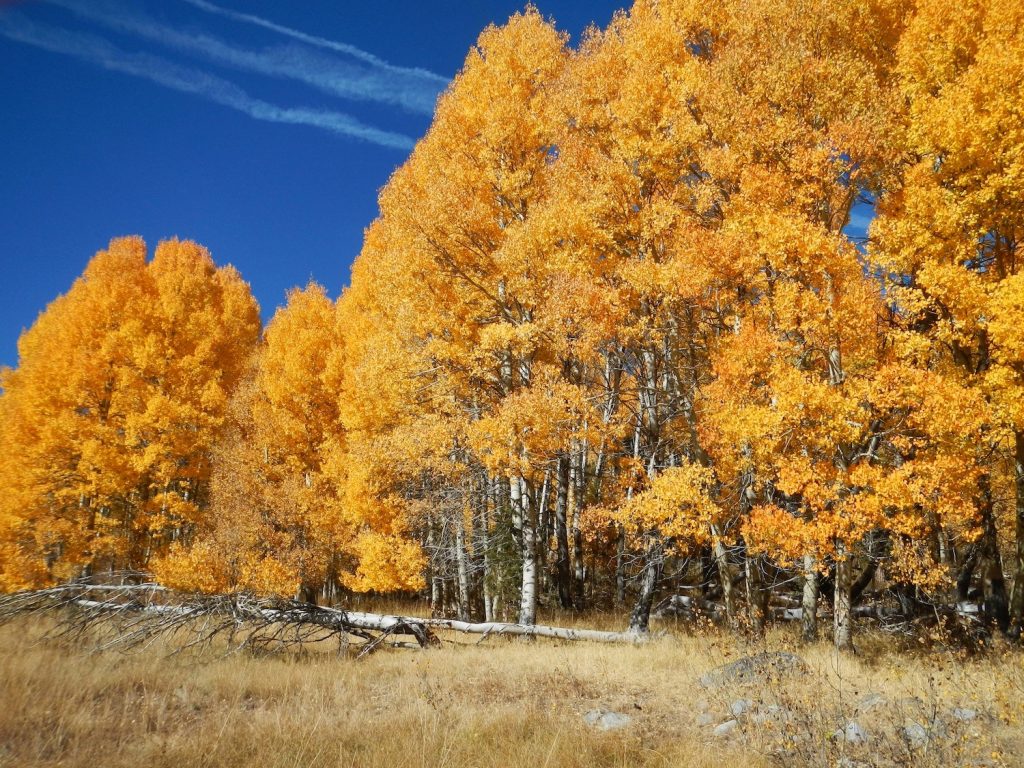 Located just over 20 minutes south of Lake Tahoe, Hope Valley is a foliage and photography lover's dream. This pocket of Alpine County sits on the eastern slope of the Sierra Nevadas and offers some of the most stunning scenery any time of the year.
In fall, the valley's aspens light up with oranges, yellows, and reds, and with the backdrop of the Sierra Mountains, it's no mystery why photographers flock to this destination to capture the leaves changing year after year.
Take a drive on Carson Pass to see the colors in all their glory, extend your drive with a trip up Highway 89 toward Luther Pass, or explore some of the area's many peaks and alpine lakes by foot.
Peak foliage: Mid-September to October.
8. McArthur-Burney Falls Memorial State Park and McCloud Falls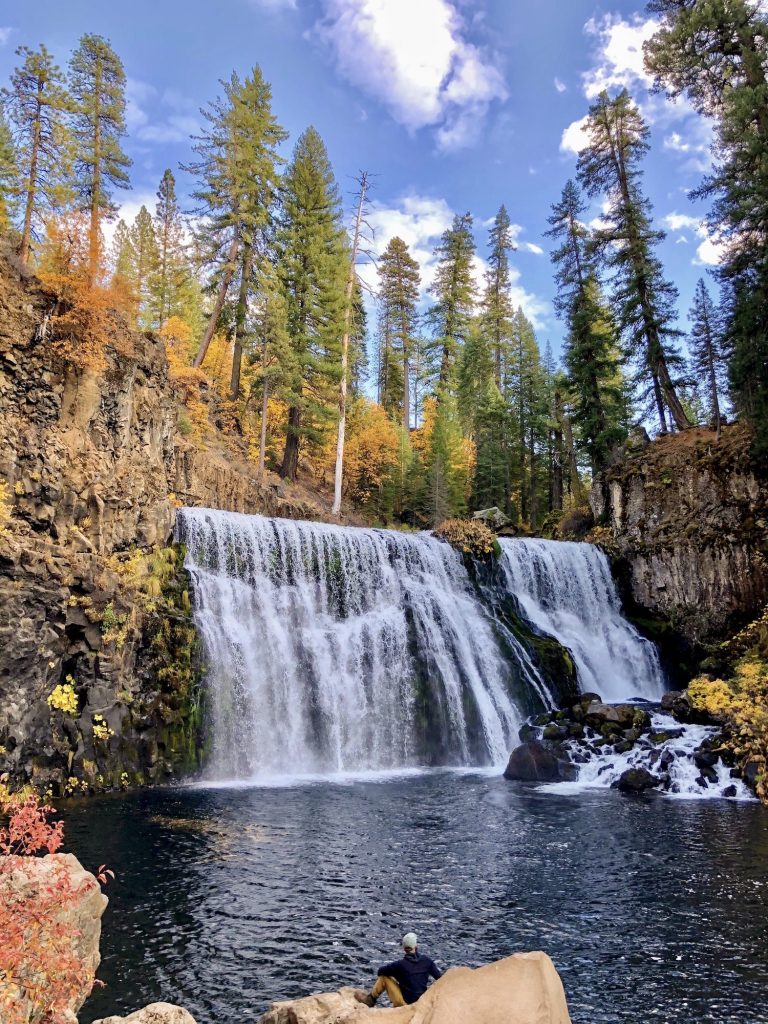 The furthest north destinations on our list, McArthur-Burney Falls Memorial State Park and McCloud Falls are well worth the 4-5-hour drive from San Francisco, especially in the fall.
Located in the Shasta-Trinity Region, McArthur-Burney Falls is home to over 900 acres of land, including the well-known 129-foot Burney Falls, which flows at 100 million gallons every day.
In the fall, the yellow and orange hues of the surrounding trees make this jaw-dropping waterfall even more stunning — especially when enjoyed without the crowds of the summer months.
If you're the waterfall-chasing type, round out your trip with a drive about 50 minutes north on the Volcanic Scenic Legacy Byway to McCloud Falls. Here, a 4-mile hike will give you views of all three of the area's waterfalls that flow beside even more colorful trees.
Peak foliage: Mid to late October.
San Francisco in the Fall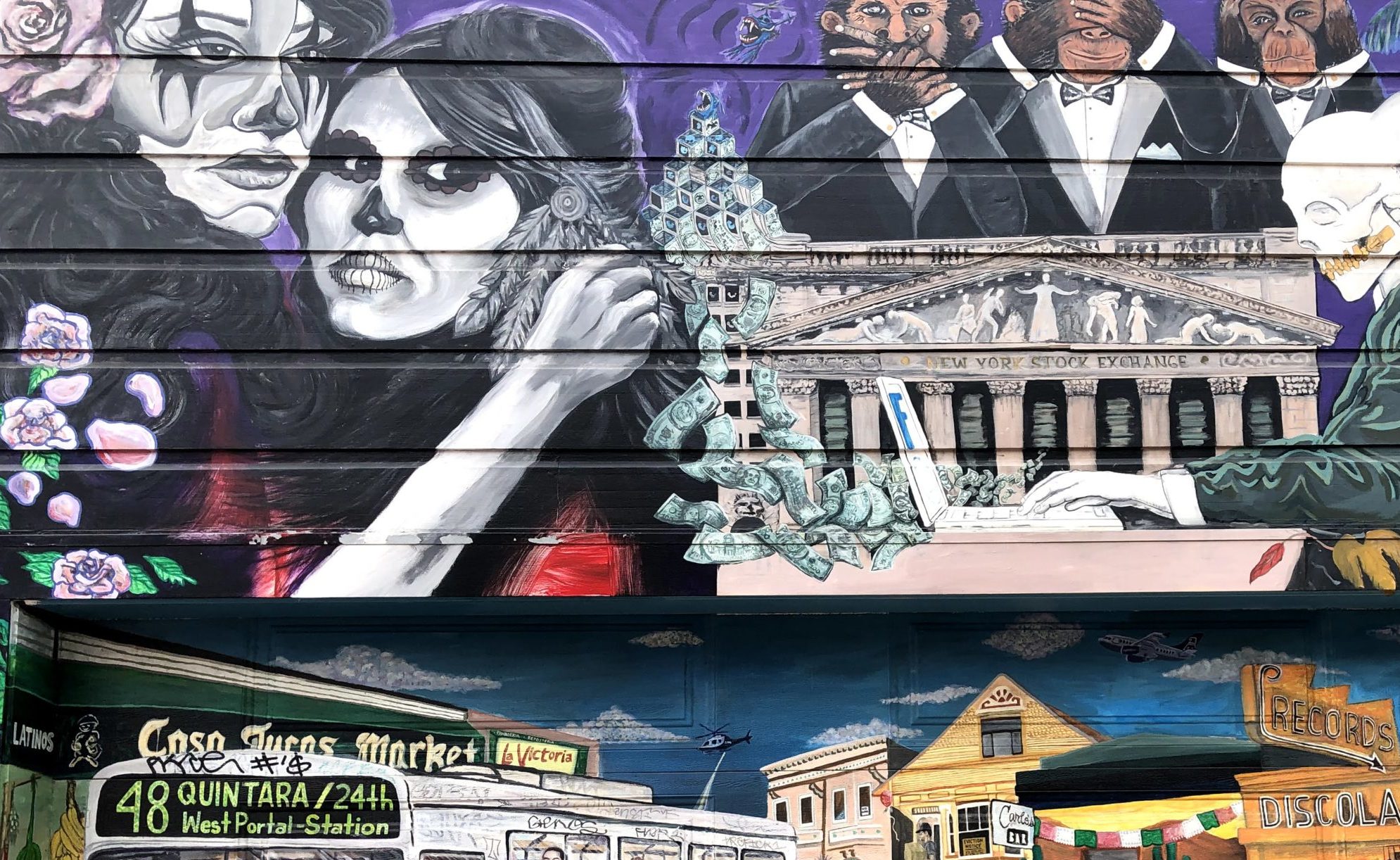 As you can see, autumn is the perfect time of year to visit the Bay Area. And there's even more than stunning fall foliage. SF has one of the country's best Día de Muertos celebrations in early November. You'll find it in the Mission District along with lots of other great activities. Check out our Mission District guide for tips, photos, and more!