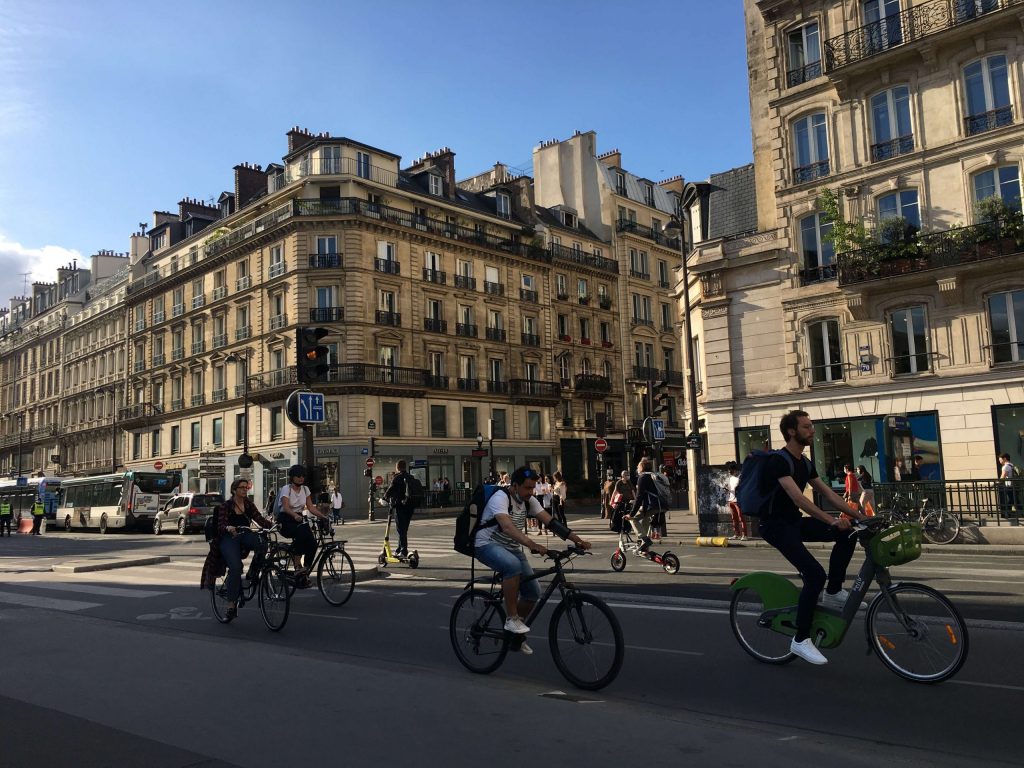 In the city of Paris, there are plenty of tips and tricks that the locals know about daily highlights and attractions that the most researched tourist wouldn't pick up on from a typical tourism book or guide. I have picked up on some of the many Parisian life hacks by downloading various local apps to gain a little more insight.
The city has a number of unique ways in which it runs, for example the Parisian metro with the various train timetables and the bikes that are open to public use. How do we know what time the train is supposed to arrive? How do we sign up for a bike and where can we cycle to once we obtained one?
All these questions, and more, can be answered by downloading some simple apps that are specific to navigating Paris. Below, I will introduce you to five simple, local to Paris apps that have helped me get around the city like a Parisian, but with even more exciting activities up my sleeve since I'm a new arrival.
While visiting Paris, there are lots of mystifying concepts in relation to how the city works, but you can understand these little daily interactions by discover which of these five apps is most helpful for you to download for your trip, whether it's a short or long journey or séjour, as the French like to say!
1. Understand the train timetables with the RATP app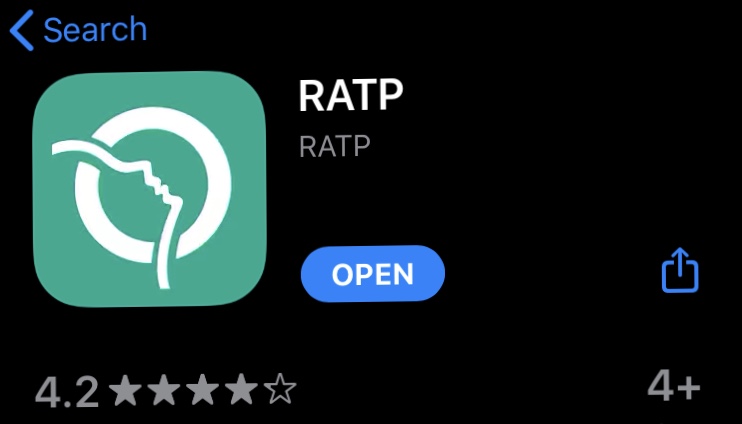 The RATP app is the most reliable source to access train times and metro directions during rush hour or even strikes when they happen. I highly recommend that any visitor, whether in Paris for a short while or in it for the long haul, to download this extremely helpful app. Another great tool to download for getting around the city is CityMapper, just to have multiple resources. However, RATP is like getting news directly from the company who controls the public transport so it's usually the safest option.
This past year, in 2019, we experienced one of the largest public transport strikes that Paris has had in about 50 years. Every RER train was restricted to just morning times and evening times with a window of about an hour, while most metro lines were completely closed. While this was going on, I noticed a lot of tourists struggling with how to get around. This app could have been a lifesaver for them, as it was for me. The RATP app is a go-to source to get real, up-to-date information even when there are emergencies and unusual circumstances.
2. Rent a public bicycle with the Vélib app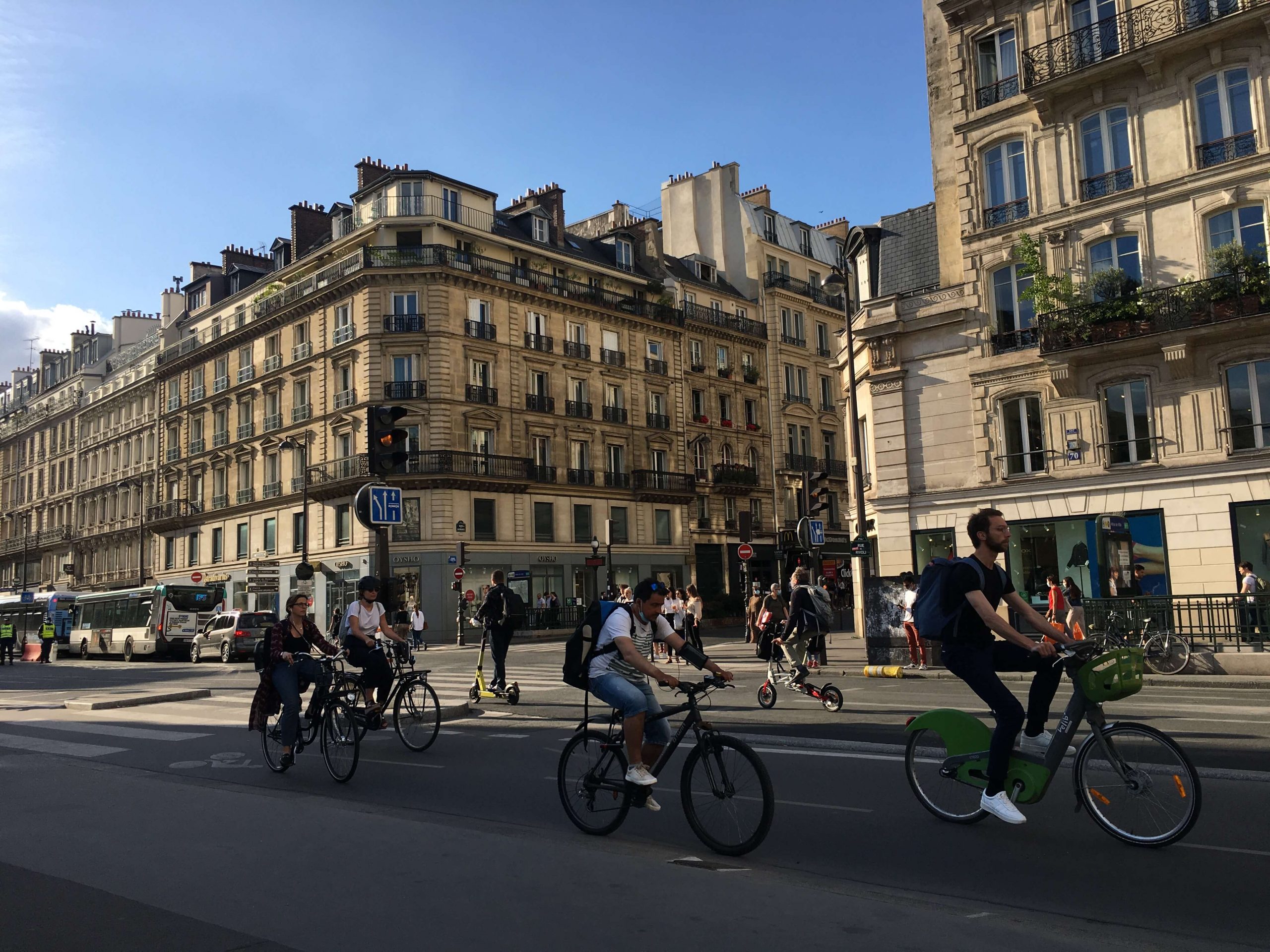 On almost every corner in Paris, you can find a bike rack with these green, electric bikes attached to them. To gain access to them, you will need to download this app, sign up for an account, and voila! You can now ride your bike anywhere in the city and just attach it to a Vélib port when you're at your destination. Simple as that.
The cost for riding starts at around 1 euro per hour of use. It can be a nice way to travel when you compare it with the crowded metro. It can also surprisingly be way faster than taking the metro or a cab, especially at night or during periods of strike, which happen relatively often and will be announced beforehand. In any case, using a Vélib bike is a great way to navigate Paris if you need a quick solution to public transport.
My first time using one of these Vélib bikes, I had way too much fun gliding around Paris trying to get home one night. I realized more and more that I could be a pedestrian and a car! Maybe I'm not a good example, but I do highly recommend these bikes, even just for a joy-ride when you don't have to get to any specific destination.
3. Never fret about where to buy dinner again with the help of TheFork app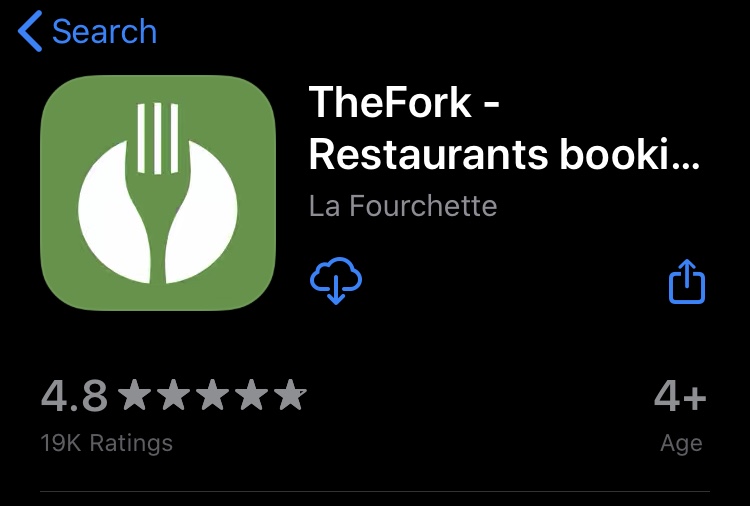 TheFork is a great app to download if you want to discover the nearby restaurants around you or simply if you want to get a good deal. It includes information about each restaurant or café, including reviews, menus, prices and more.
I use this app whenever I find myself in a new neighborhood and I need to quickly grab a bite to eat or if I'm with friends and we simple can't decide. I find it especially helpful when I'm with a group and all of us are too hungry to focus on making a decision. It's always easier to have TheFork app to compare restaurant information and maybe even snag some promotional deals and discounts.
This app is very reliable for updated information and current reviews on surrounding food so any new arrival can find the best, affordable food in the area. Even the most touristy areas, where food can be pricey and tricky to find because of the crowds and the beautiful Parisian monuments, are made more navigable through the use of TheFork app.
4. Compare beer prices easily using the MisterGoodBeer app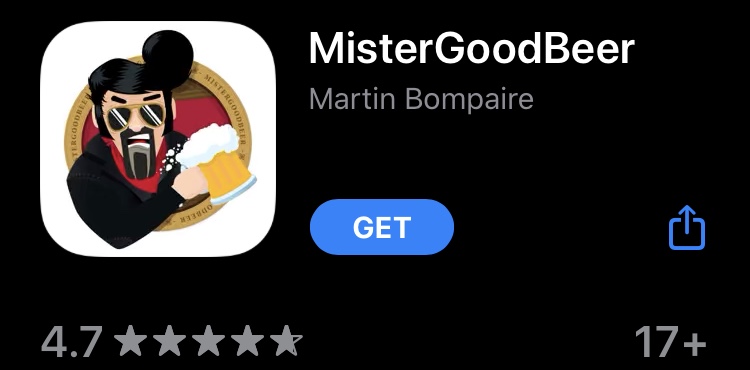 Get ready to stop hiding your infatuation with beer once you've downloaded this handy little app. This is a niche app for the beer lovers out there who want to compare beer prices in the area directly surrounding their current location. People might find this lazy, but it's an easy hack for the visitors to Paris who want a quick break from their busy tourist schedule of activities and want a cold beer now!
With MisterGoodBeer, you can pick and choose where to buy your next beer based on the price point for pint of the bars and restaurants around your current location. It sounds too good to be true, but on a map you will be able to compare the little icons showing the price point for each bar's average pint of beer.
This app is a fun one for you, your friends and family when you all need to take a load off and experience great Parisian and European beers. Paris is filled with a diverse selection of bars and restaurants, most of which sell beer! So you will have plenty of options to choose from and MisterGoodBeer will only make it easier.
5. Sign up for concerts and highlights of nightlife with the Dice app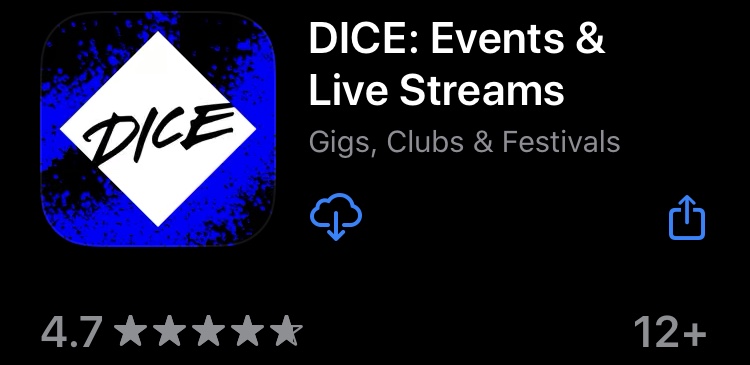 The Dice app is ideal to download for the explorers out there who want some insight into where the local nightlife and music scene are found. This handy app is helpful for signing up in advance for live music and club events in Paris. If you're ready to party and don't know where to start or where the locals have the most fun for the lowest cost then this app is a great jumping off point. From attending a jazz concert to visiting a live D.J. set at a niche club in the city, this little application has you covered.
If your online research keeps coming up with the same attractions over and over again — like a visit to thr Notre Dame and the Arc de Triomphe — then download this app for new, unique suggestions. Attending one or more of the many music and nightlife events in Paris is a great way to have an authentic, truly "local" experience.