5 Hidden Secrets of Central Park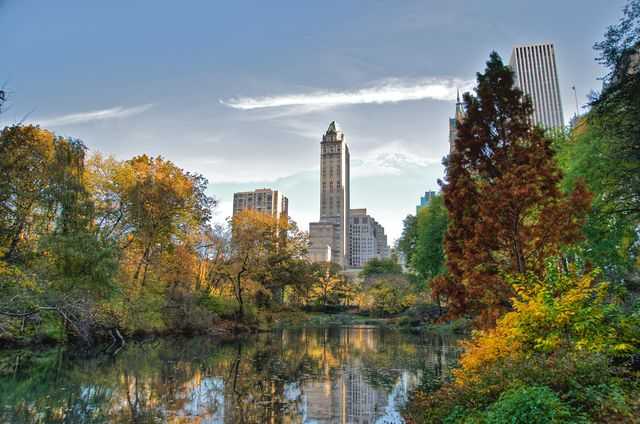 A green oasis in the middle of Manhattan, Central Park contains some of the most scenic spots in the Big Apple. But like other corners of the city, it holds its share of secrets as well. Here are 5 little-known facts about New York City's backyard.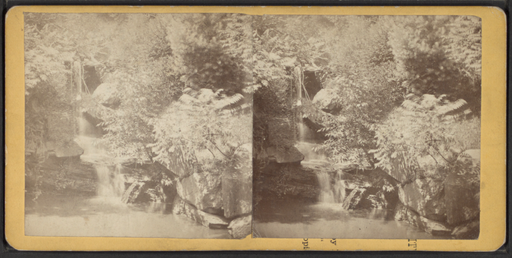 NYC Drinking Water Flows Over the Waterfalls
Many people know that Central Park was designed by the famed landscape architectural team of Fredrick Olmsted and Calvert Vaux, but few know how far that design goes. Everything in the park was planned, down to the water flowing through its streams. The five park waterfalls are all fed from the municipal water system through a 48-inch pipe at the Pool Grotto near 100th Street.
The Ladies' Pavilion Once Overlooked a Female Only Skating Rink
Since the park first opened, steps have been routinely taken to keep male visitors from harassing the ladies. In 1929 alone, nearly 250 men were arrested for "annoying women" in just one section of the park. To keep female skaters free of leering men, the park moved this adorable gazebo to Ladies' Pond, a female-exclusive frozen rink. Sadly, it fell into disrepair for many years, but was recently restored to its original beauty.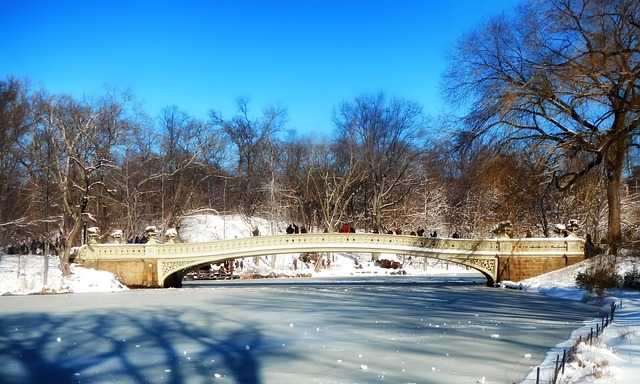 There's A Secret Christmas Tree Dedicated to Pets We've Loved and Lost
A closely guarded secret, the Pet Tree moves to a new spot each year. People share the location by word-of-mouth with other grieving pet owners. Every winter, a new tree is decked out with photos, ornaments, and chew toys. A solemn spot for remembrance, if you happen by this holiday season, you can pay your respects to friends long past.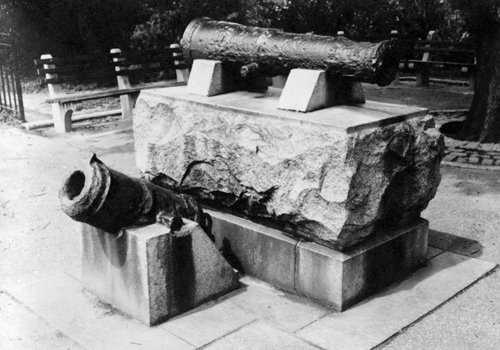 A Loaded Cannon Stood Watch Over Fort Clinton… For Over 150 years
In 1996, workers removed a Revolutionary War era cannon from its mounting in Fort Clinton for some much-needed restoration work. In 2013, after nearly 20 years in storage, workers opened the breach to find it packed with a ball, wadding, and nearly a kilogram of gunpowder. The gun had been loaded right before the ship went down and had been waiting for a century and a half to take its shot! Good thing it was discovered before a second British Invasion was accidentally triggered in Central Park.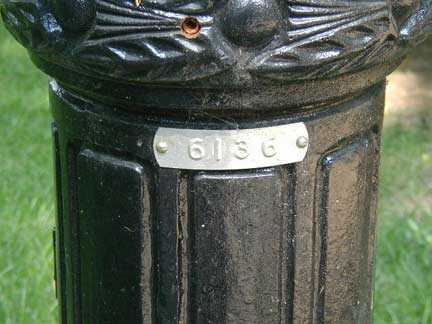 It's Almost Impossible to Get Lost… For Too Long
Much of Central Park's beauty is due to its winding forest paths. But to the initiated, the fear of becoming hopelessly lost can diminish the relaxing atmosphere.
No need to worry, there's a secret system in place to help you find your way. Every lamppost, or "luminaire", boasts a small metal plate with all the info you need. The plate has 4 numbers. The first two refer to the nearest street, and the last two indicate east or west, evens and odds respectively.
Of course, you'll learn so much more about this wonderful green space with the right guide. Join a Central Park tour, and experience NYC's backyard in a whole new light.