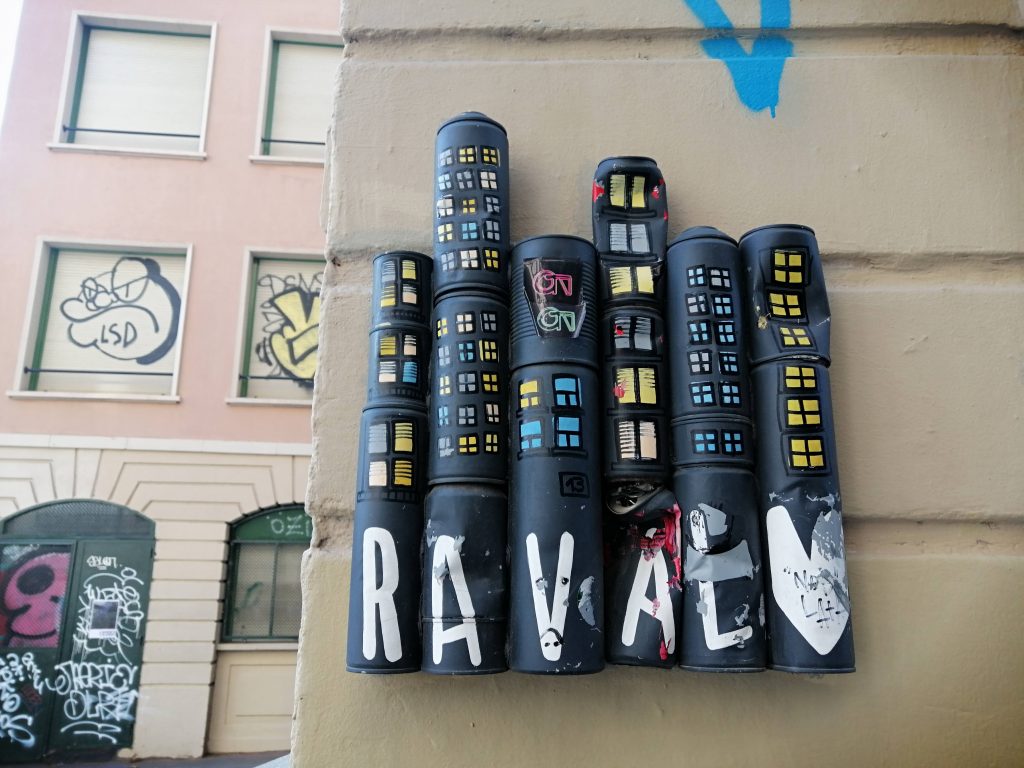 If you're planning a visit to Barcelona, I'm sure Raval is not the first place you write in your must-visit list. This is totally understandable, since it's not typically considered a touristy place.
But all the more reason to go! Raval is a neighborhood full of charm that has so much to give. As a local guide here in Barcelona, I'm excited to share with you the best experiences this neighborhood can offer you.
1. Stroll down the Rambla of Raval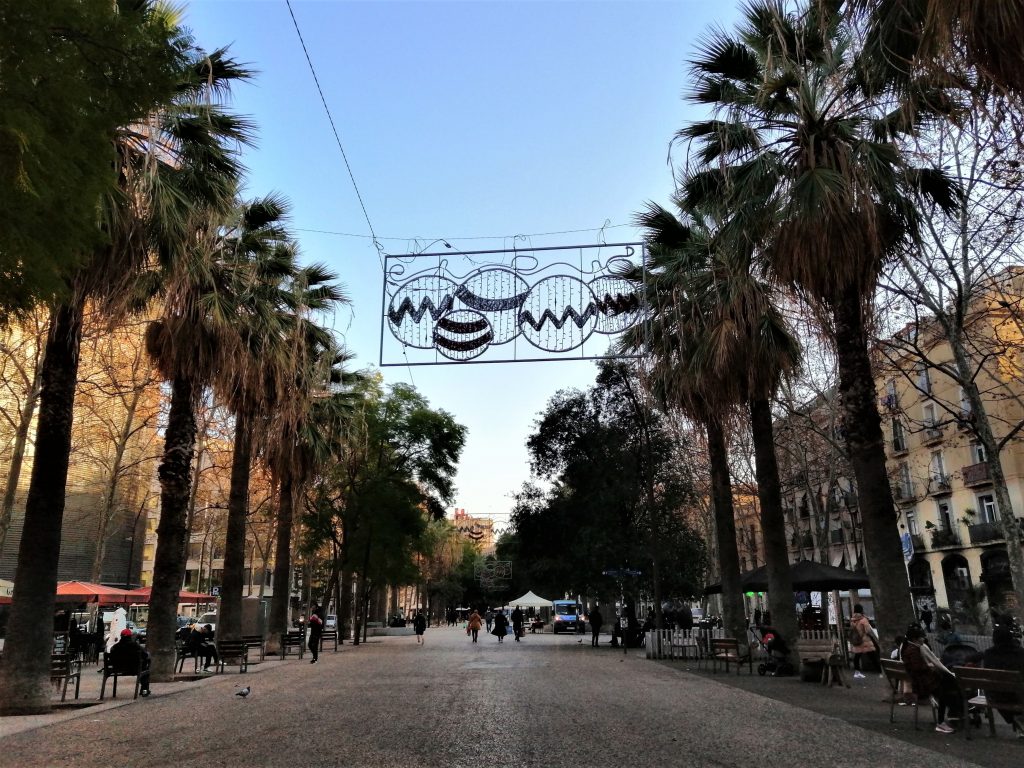 Don't be fooled by the name. This is not the famous Rambla where so many tourists gather throughout the day. This is the most popular and largest street of Raval, designed in 1955 to give new life to this side of the neighborhood.
If you decide to walk down this street, surrounded by palm trees, you'll probably end up eating in one of the several ethnic places opened by the many immigrants of this area. The best street food is there — don't miss it!
2. Have an authentic Catalan meal at La Masia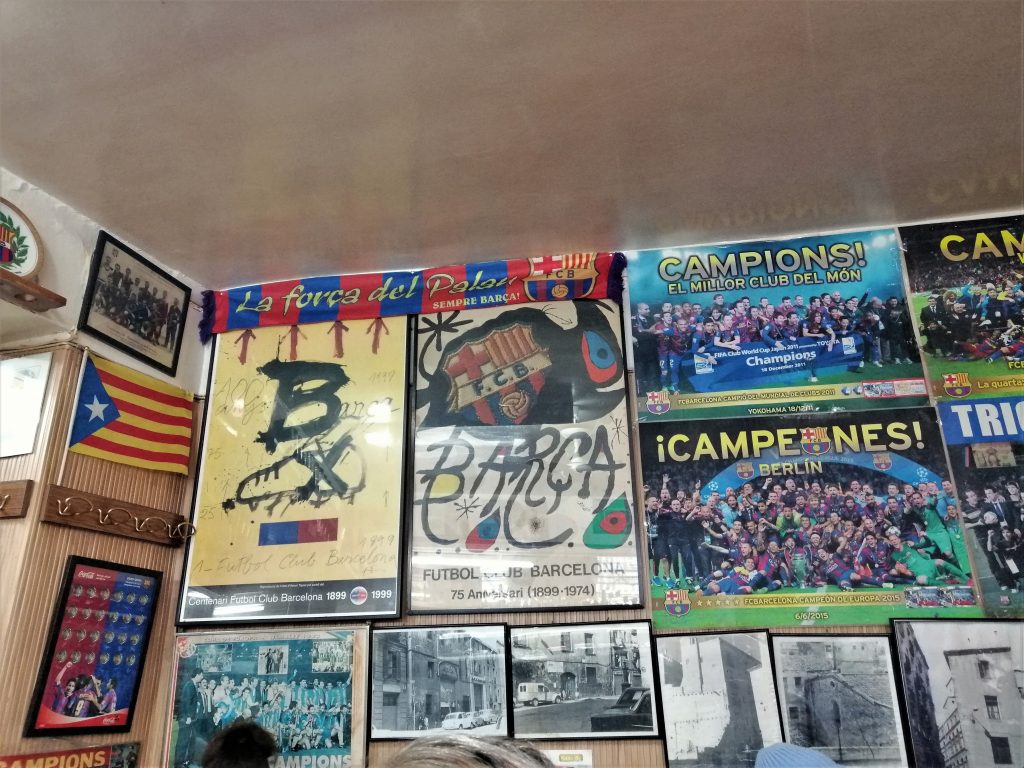 Would you like to feel real Catalan vibes, while having the most traditional meal at a really good price? Then La Masia is the right place for you.
In this small diner, you can taste authentic Catalan food — either tapas or full courses — while being surrounded by Catalan flags and several Barcelona football team posters.
Guide tip: Be ready to learn some basic Spanish or Catalan words, or you'll end up pointing with your finger to the food you want to order!
3. Sip a coffee while reading a book at La Central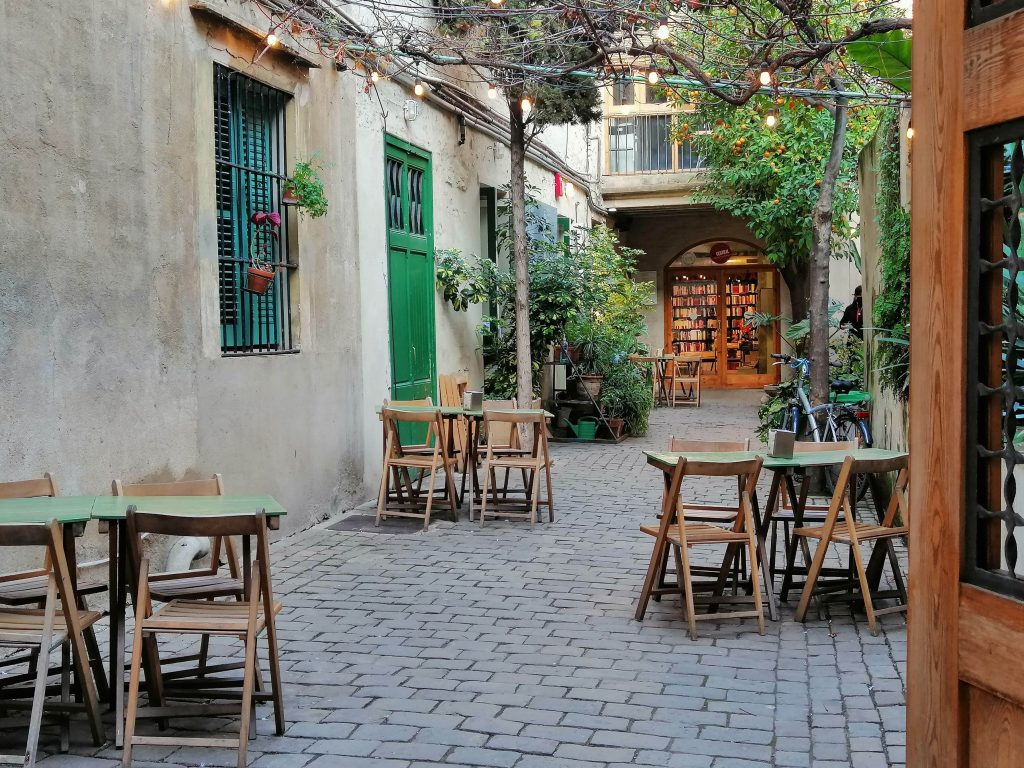 In one of the buildings that once belonged to the old orphanage of Barcelona, there is now a bookshop. One of its doors is open onto a small garden where you can have a coffee after ordering at the bookshop's bar.
Don't worry about the language. You can find books either in Spanish or in English.
4. Look for the Orphan's Hole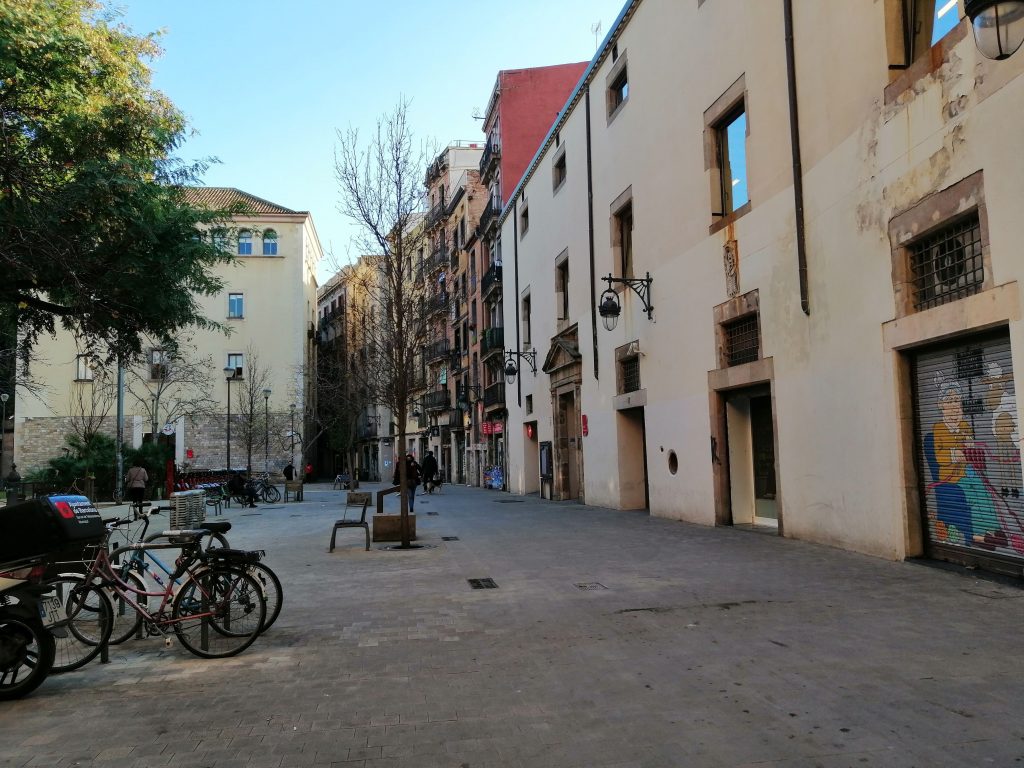 As I mentioned, in this area there was an orphanage. It was called the House of Mercy. There — until the end of the 19th century — nuns welcomed children who didn't have parents.
Mothers used to leave the children they couldn't keep in a hole in the main building's door, now the office of the Old Town district. On the other side of the wall, there was a nun ready to take the child she was going to raise.
Can you spot the Orphan's Hole in the picture above?
5. Watch a show with the ghost of Romea Theater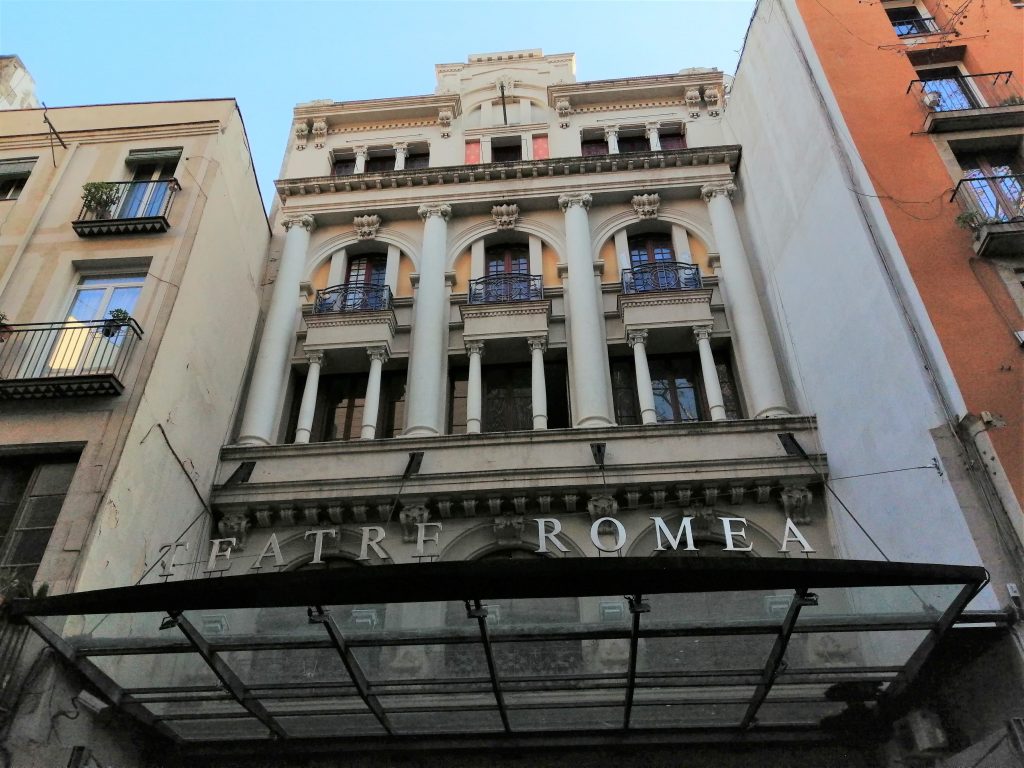 Romea Theater is located in Carrer de l'Hospital, between the former La Santa Creu Hospital and the church of Sant Agustí, and it has been working for 150 years.
More than a century ago, the most famous actress of this theater, Margarita Xirgu, decided to move to South America due to the Spanish Civil War and the beginning of the dictatorship.
Since then, it is said that the actors still hear her voice in the dressing rooms while getting ready for the show. But don't be scared! I watched a play at the Romea Theater and no ghost came to say hello.
6. Listen to the stories of Raval's gritty past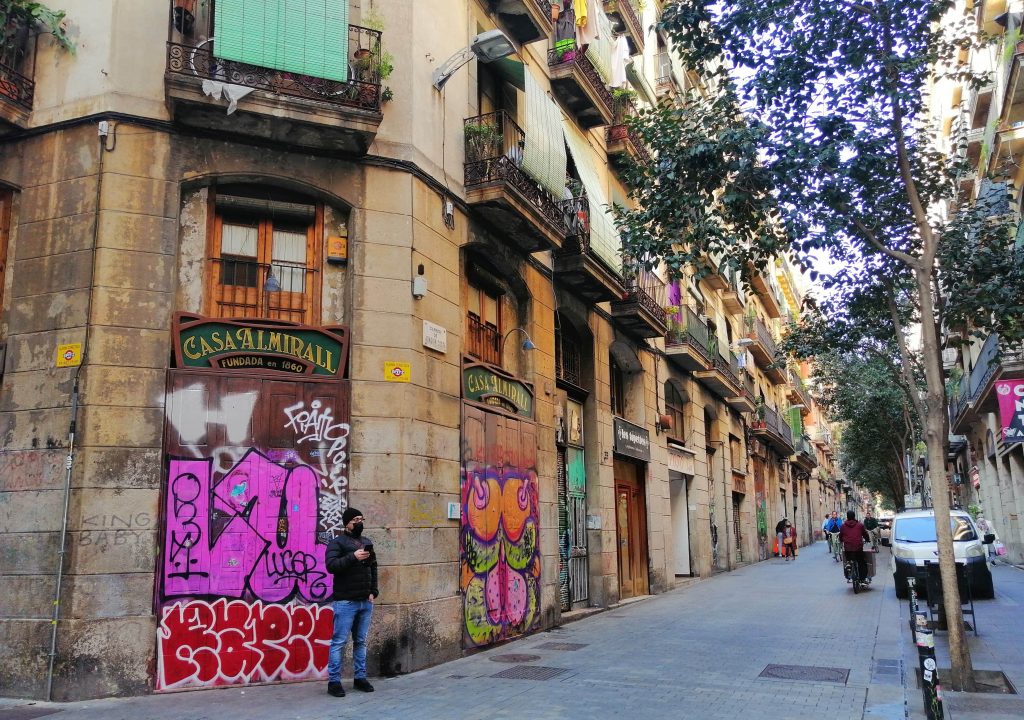 Would you like to hear more stories like this? Are you wondering what legends are hidden behind Raval buildings? Then take a walk with us to get to know these mysterious streets.
Our Raval Walking Tour of Barcelona's gritty past starts in the Universitat Square, just outside the metro station. From there, we'll stroll along Raval from north to south until we reach the Old Harbour of Barcelona.
As we tour this historical neighborhood, you'll hear the most unusual stories about Barcelona's dark side, and you'll get to know some of the strange yet intriguing characters of this district.
7. Have a drink with Picasso at the London Bar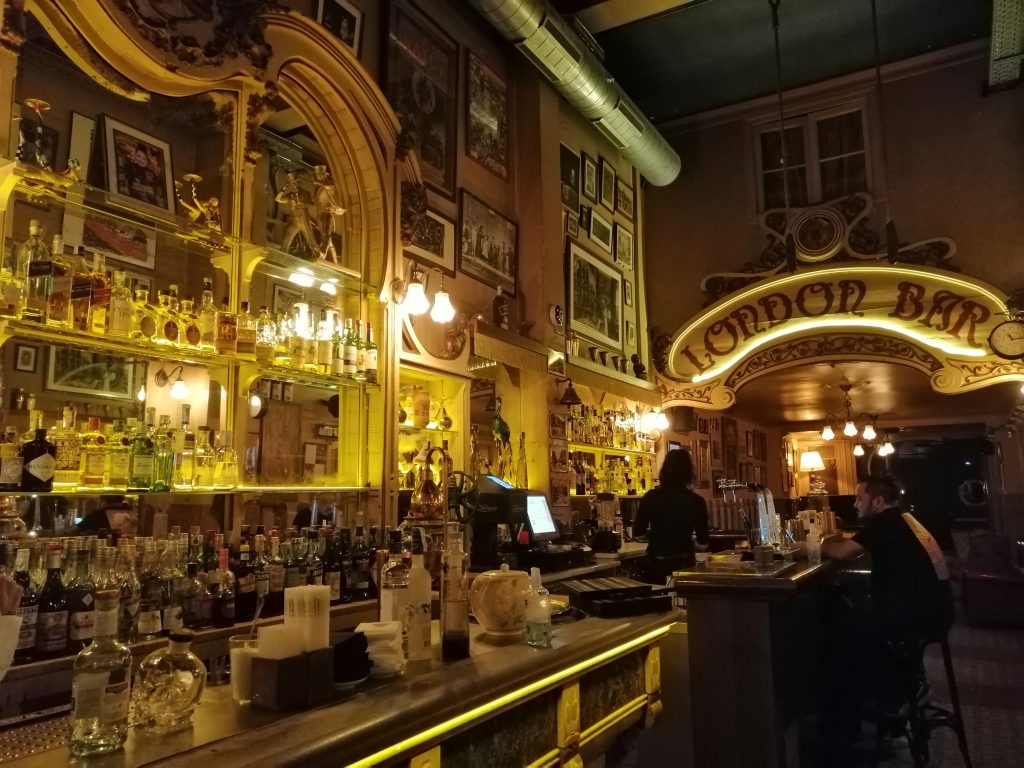 This bar is located in Carrer Nou de la Rambla, in the same location since 1910. It's a historic bar with a touch of modernist style in its decorations.
It's said that Salvador Dalí, Pablo Picasso, and even Ernest Hemigway used to come here! That is why you can find cocktails named after them in the menu. Which artist would you dare to drink?
8. Go for vintage shopping in Carrer Tallers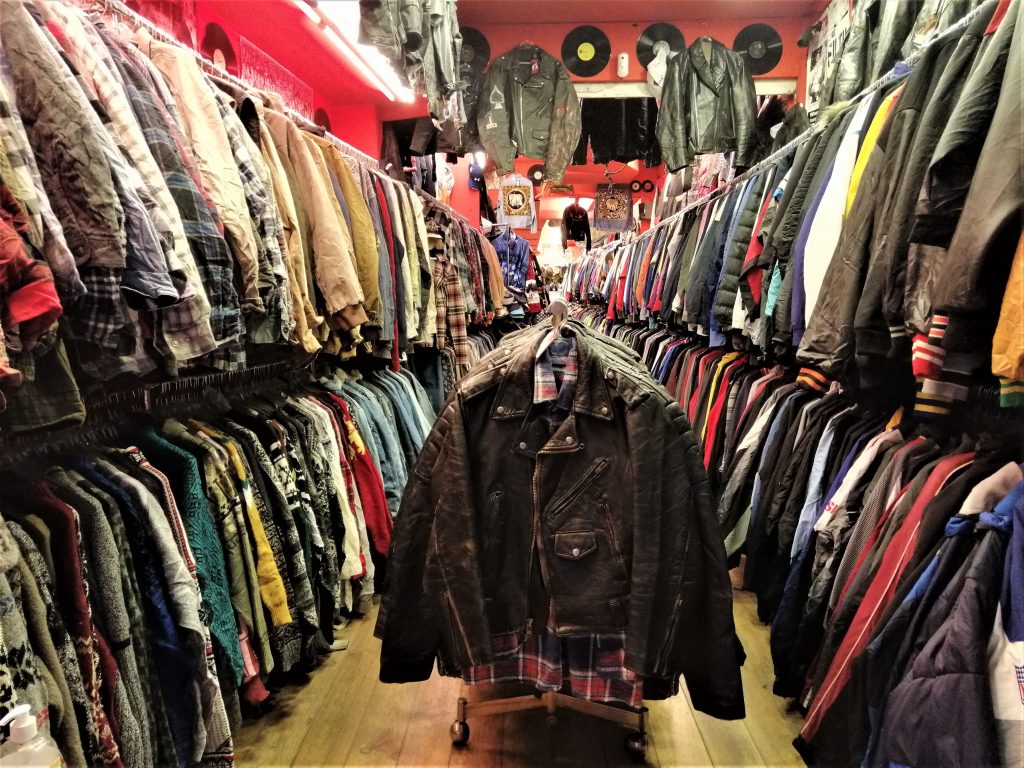 Would you like to feel some vintage vibes, usually typical of colder European cities, even when you're in the capital of the Mediterranean? Come along while discovering those vintage shops that always remind me of London's famous market at Camden Town.
In Carrer Tallers, you'll find many of those places where you can buy vintage clothes at a great price.
Here's a short list with some of my favorites:
Flamingos Vintage Kilo
El Indio Vintage
Bogo Vintage
Working Class Vintage Workwear
Flamingos Gallery
9. Find your favorite piece of contemporary art at MACBA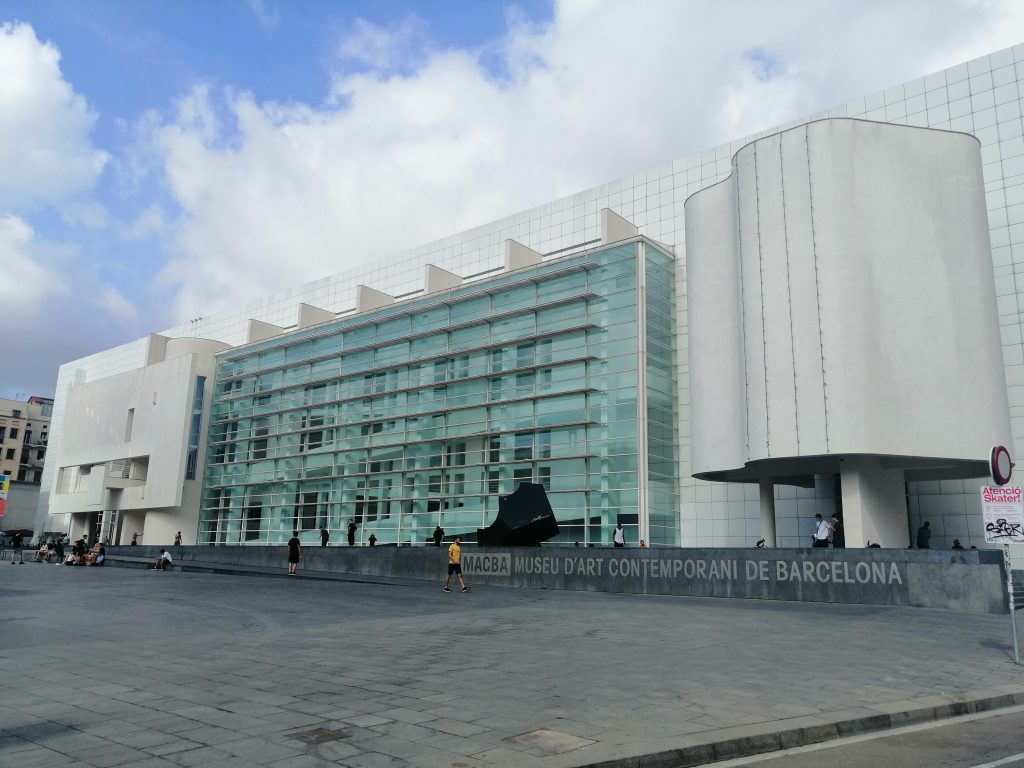 The MACBA is the first Contemporary Art Museum of Barcelona. It was built in 1995, and it's one of the most modern buildings in Raval. If you are up to visit some unusual and contemporary art exhibitions, be sure to check it out.
If you want to spend some more time in this area, the popular Raval skaters will be there, in MACBA's square, performing impressive tricks.
Guide tip: If you decide to visit this museum on Saturday afternoon after 4 p.m., entrance is free.
10. Enjoy the views from Barceló 360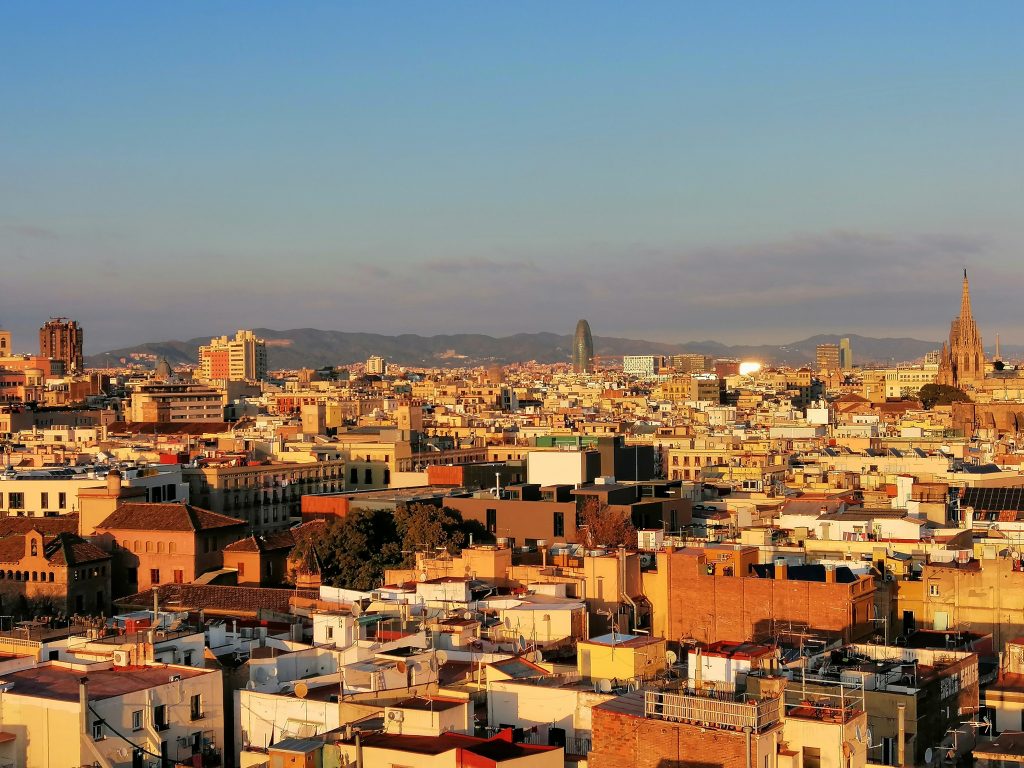 In the sunny Rambla of Raval, there is a stunning viewpoint that most locals don't know. It's the terrace of Barceló Raval Hotel.
Even if you're not staying in this hotel, you can go up on the last floor to enjoy a beautiful view while having a drink.
11. Take a selfie with Botero's Cat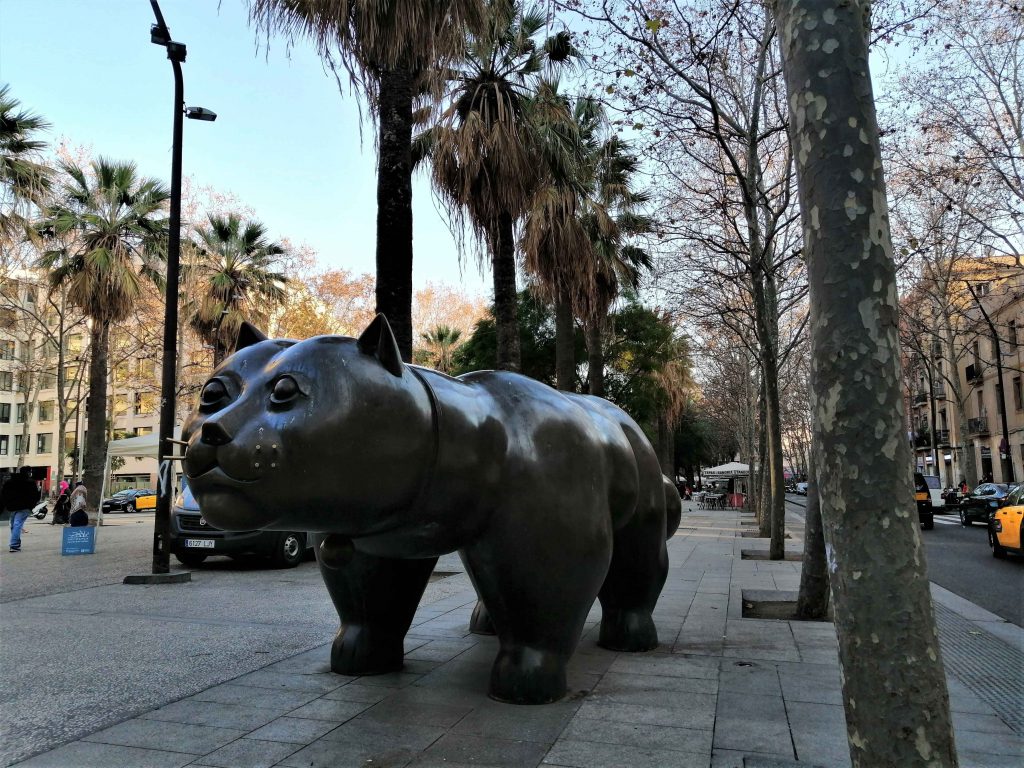 On the opposite side of Barceló Raval Hotel, you'll come upon a giant statue of a cat. It's a work of Colombian artist Fernando Botero who sold this piece to the city of Barcelona in 1987.
Since then, the statue has wandered the city — like any normal cat would do — until the council found his final home in the Rambla of Raval in 2003. Don't leave Barcelona without taking a picture with him!
Guide tip: There is another work by Botero in Barcelona. You can find it at Terminal 2 at the Barcelona airport. Do you know which animal he decided to sculpt this time?
12. Join a Jam Session at the Big Bang Bar
In the South of Raval — the area that at the beginning of the 20th century was full of cabarets and clubs — there is an old pub that eventually became a live music bar: The Big Bang Bar.
This place is open from Wednesday to Sunday, and the entrance fee is just a drink of your choice. Wednesday is for concerts while from Thursday to Sunday, there's a different jam session you can join or simply sit back and listen to.
13. Feel the bohemian vibes at Marsella Pub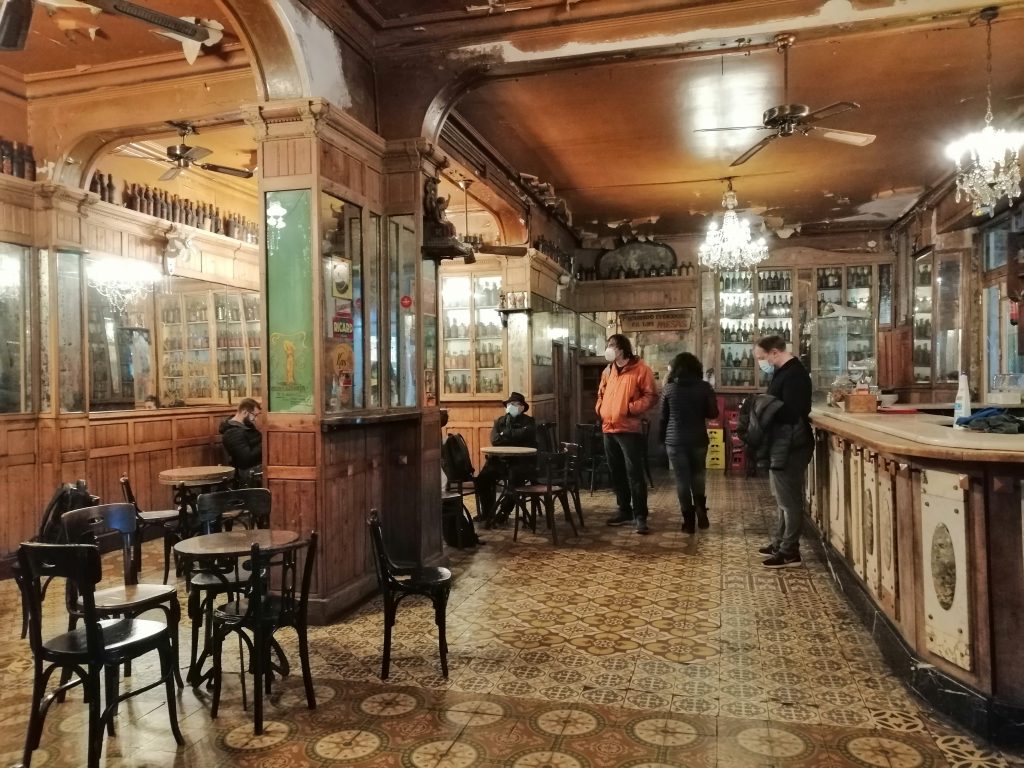 This bar, located in the heart of Raval, lays claim to being the very first bar in Barcelona, where bohemian artists used to go for a drink.
If you decide to go inside, you'll immediately feel like you've stepped back in time due to the fact that almost everything is old-fashioned in style. They're also rumored to serve the best absinthe you will ever try.
14. Be amazed by the skaters of Nevermind Bar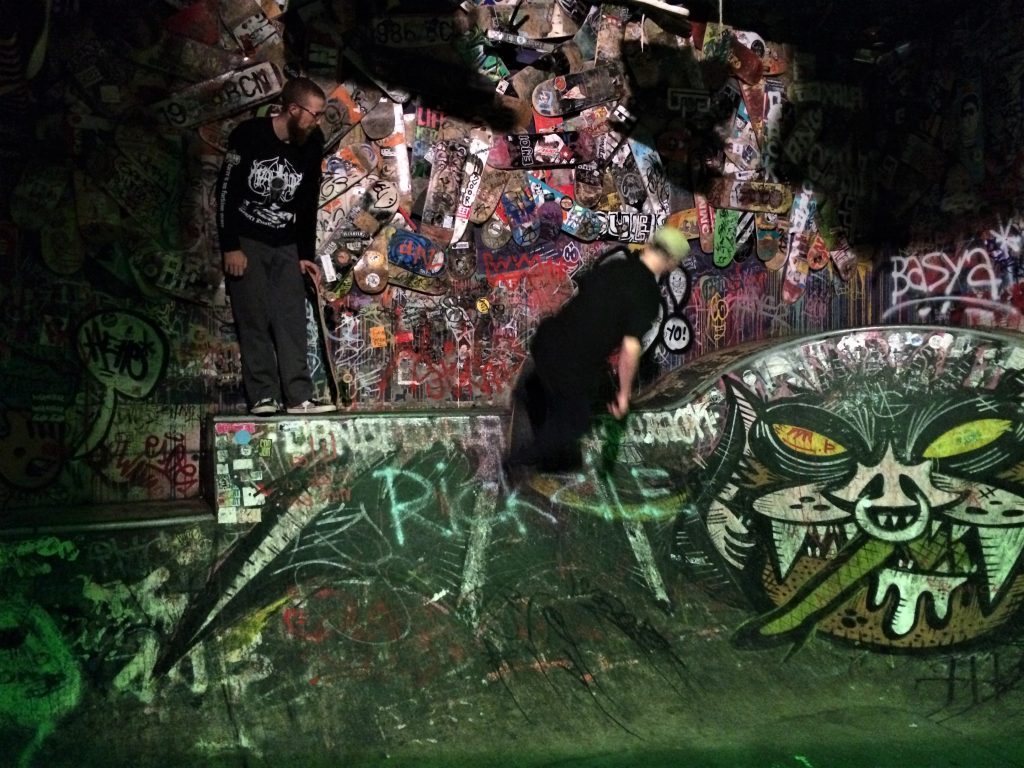 The Nevermind is not just a bar. It's a place for graffiti art, punk music, a great beer and — of course — skaters!
This bar is the right place if you are into skating since there's an entire room taken up by a half-pipe for anyone who wants to skate. Would you dare to take that jump?
15. Visit Raval's modernist gem
Last but not least, here we come to my favorite modernist corner in the whole city: the Palau Güell.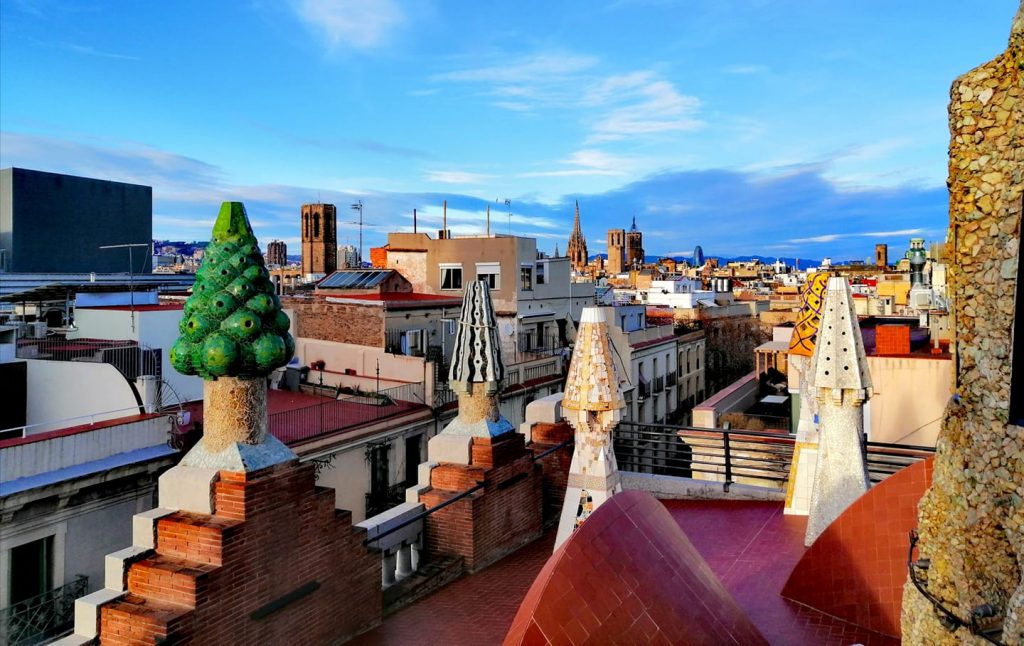 This hidden modernist house located in Carrer Nou de la Rambla, between La Rambla and the center of Raval, is undoubtedly Gaudí's most underestimated work.
It's the second house he designed in Barcelona and it was made for Eusebi Güell, the same who commissioned the famous Park Güell!
Guide tip: The most stunning spot of this house is the terrace. Be sure to visit it during a sunny day.
Discover Raval but with seny
Raval has a special charm that you wouldn't find in other Barcelonian places. It has its own special history. Its walls are full of graffiti art, and you can find whatever you need at a very cheap price.
However, since Raval does have an edgy side, if you decide to discover the amazing corners and the hidden beauty of this neighborhood, Catalan people would tell you to do it with seny.
This world has no translation into other languages. It means that, once you understand and appreciate what you're dealing with, you are going to act with common sense. A kind of Catalan life philosophy!
Are you ready to fall in love with Raval with seny?
If so, we hope you will join us on our walking tour of the Raval neighborhood. We can't wait to welcome you to Barcelona!