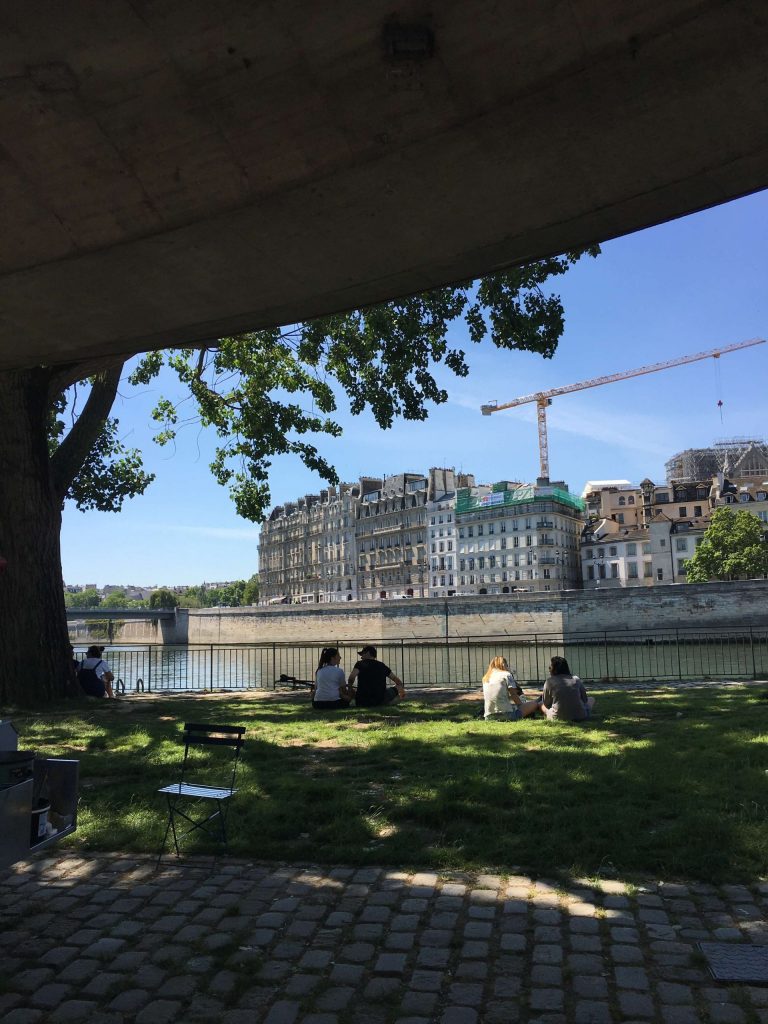 The city of Paris is known for its beautiful streetwear and styles, which you can witness daily on passersby seated in the metro, on standing the bus, or walking on the sidewalk. It's sometimes difficult, even when you're visiting for a short time, to not compare your own wardrobe to the style trends of Paris, one of the expert cities on fashion.
You may wonder why your style isn't "Parisian" enough, even with the beret that you bought by the Eiffel Tower after your guided tour of Paris. Although it can be intimidating, if looking like a local is your goal, there are plenty of vintage and second-hand stores to make your Parisian styled dreams come true. In addition to this, going second-hand and vintage clothing shopping is proven to be better for the environment than indulging in the culture that is "fast" fashion. So, before you know it, you'll be a part of the rare finds clothing community with items that no one else can get their hands on!
While traveling in Paris, there are a ton of shops to buy clothes or even just window shop, for the latest trends. Visiting a city that has so much history in fashion, wouldn't it also be the best place to shop for the oldest surviving trends, as well?
Home to iconic fashion designers, like Yves Saint Laurent and Coco Chanel, the city of Paris is the absolute best place to find rare, authentic designs from the "good old days." Paris is a great place to find amazing second-hand and vintage pieces for your wardrobe, and at the best deals and prices for the rare finds you'll be scoring.
Here is a list of the 6 best vintage stores to find second-hand and rare, retro pieces (maybe even some designer ones) that will fit in great with your current wardrobe and make your travel experience in Paris all the more enjoyable and satisfying.
1. Gabrielle Geppert
Near Palais Royal, you will find yourself in the treasure trove of Gabrielle Geppert. She started her business of buying and selling vintage discoveries since she opened the shop's doors in 2003. Offering a complete collection of clothes, bags, shoes, sunglasses, and jewelry, from designers such as Chanel, Yves Saint Laurent, Hermés, and more, you will absolutely be in style icon heaven.
The address for this wonderful shop is 32-33 Galerie Montpensier in the 1st Arrondissement and is open from 11 am to 7 pm Monday through Saturday.
2. La Marelle
Hidden away in the passage Galerie Vivienne, this vintage shop houses a great selection of items and pieces that suit every special occasion. The first floor offers French, ready-to-wear labels that are extremely popular in today's current trends. That's not all, if you go upstairs you will find yourself amongst a fabulous selection of rare pieces at a relatively cheap price tag. You will find rows and aisles of French and international designer pieces, with a great collection of accessories, bags, and shoes, to choose from.
The address for this shop is at 25 Galerie Vivienne in the 2nd Arrondissement and is open from 10:30 am to 6:30 pm from Monday to Friday and from 11:30 am to 6:30 pm on Saturday.
3. Citizen Concept Store
In the Marais, which is a bustling neighborhood at the heart of the city, this store is filled to the brim with fashion trends from the present and the past. The collection has designer pieces, from French and international labels, that will excite and inspire you. The shopkeepers are highly knowledgeable on their deep collections and will greet you with his ability to answer any style questions of intrigue you may have about their shop and the styles offered.
You can find this consignment boutique at 8 Rue du Roi Doré in the 3rd Arrondissement and shop until you drop, from 11 am to 7 pm Monday through Sunday, 7 days a week.
4. Thanx God I'm A V.I.P.
Close to Place de la République, you will find vintage outfits galore from early decades, like 70's through the 90's, all organized by the colors of the rainbow. This store is welcoming to both men and women and is a super fun place to visit and shop the vintage wear in the giant space. This shop produces clothes and accessories from their own label, on top of their vintage collection.
You can visit this store at 12 Rue de Lancry in the 10th Arrondissement, from Monday to Saturday from 2 pm to 8 pm.
5. Chercheminippes
Starting out as a second-hand store, this shop has become an empire for vintage and second-hand, thrift shopping on this street, with 7 locations you can visit with your whole family. There's even one store fully dedicated to children and another just for women's accessories! You can style your home after visiting one of these shop locations dedicated to home decor, as well.
All the locations are situated on Rue du Cherche-Midi in the 6th Arrondissement, numbers 102, 106, 109, 110, 111, 114, and 124. You can shop here from 10:30 am to 5:30 pm Tuesday through Saturday.
6. Chinemachine
In the north of the 18th Arrondissement best high-streets, you will find this mecca of hand-picked vintage and one-of-a-kind pieces at the Chinemachine boutique in Montmartre. The inventory is regularly updated and changed out, which means this store is lively with its offerings and styles, from luxury labels to local brands and rare pieces. From Monday to Thursday, you can even bring in your own clothes to trade in for cash or store credit and become involved.
You can find this lively shopping experience at 100 Rue des Martyrs in the 18th arrondissement from 12 pm to 8 pm on Monday through Saturday, and from 1-8 p.m. on Sunday.