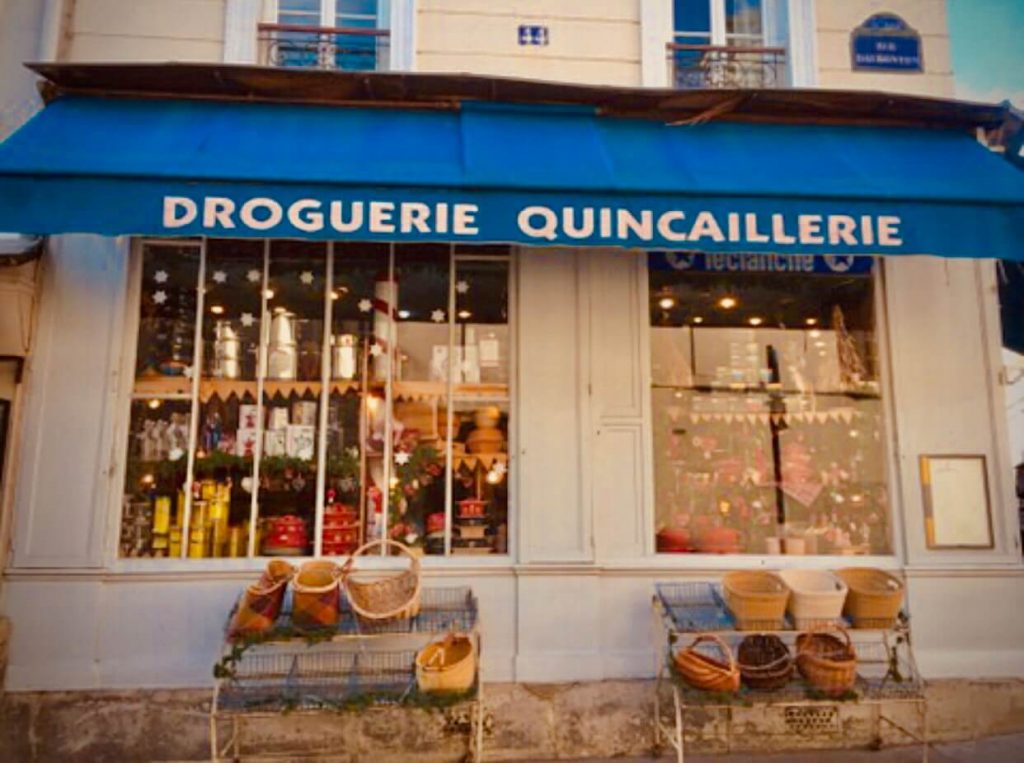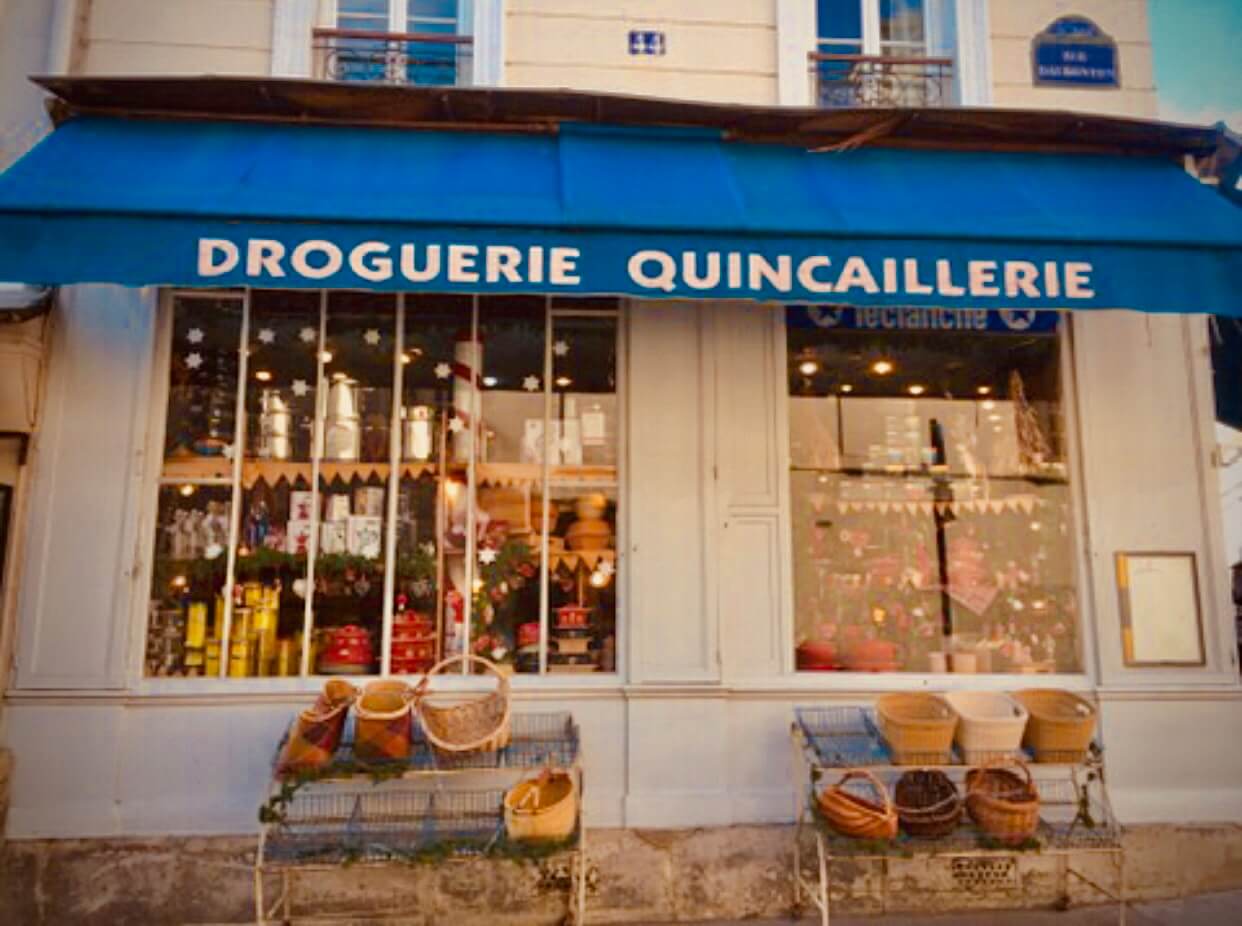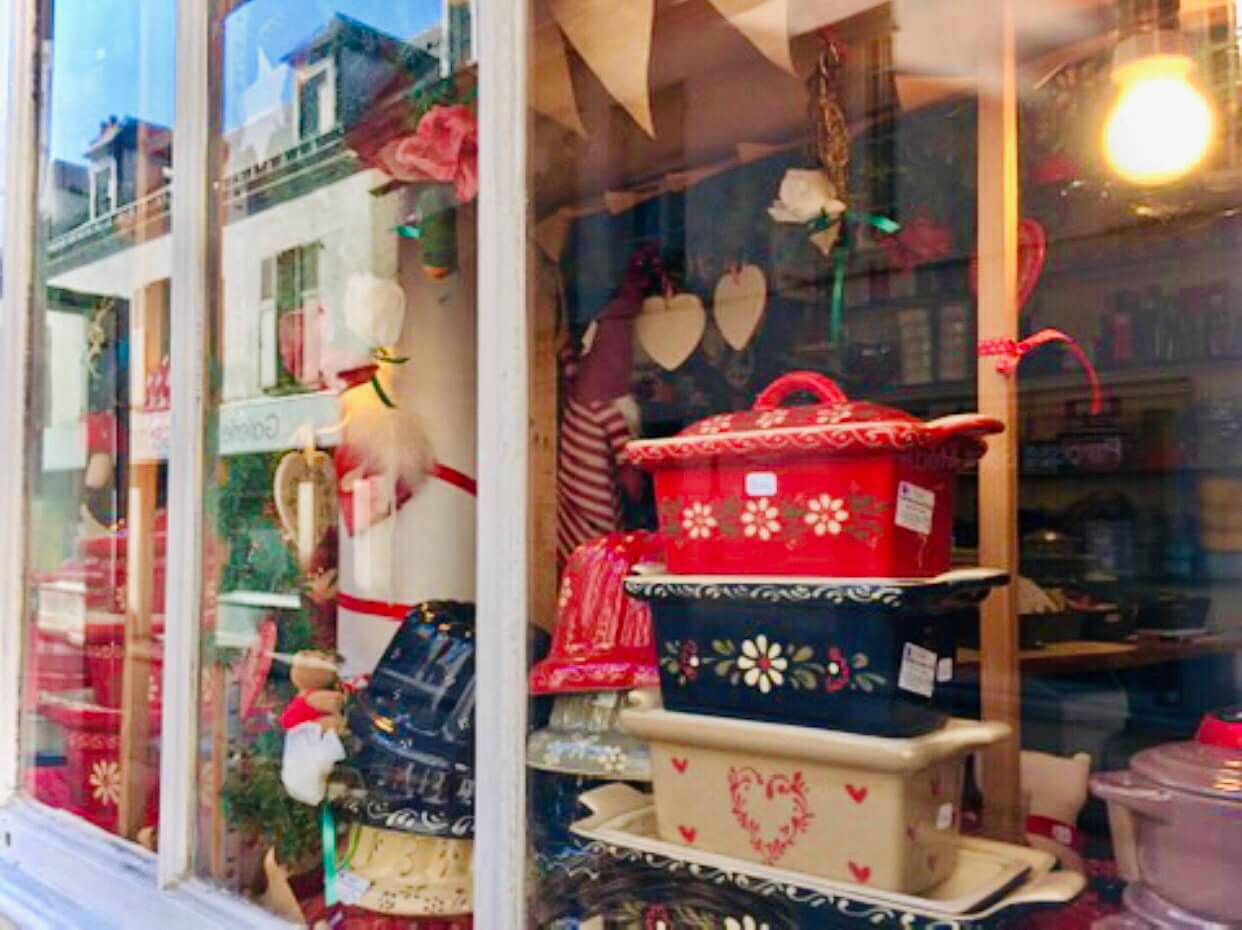 One of the best things about Paris — among the approximately one-billion-best-things-about-Paris — is that actual old-school shops aren't at all considered ironic or kitschy. Parisians shop at them like they shop at the corner chain grocery store.
Mom-n-pop shops have not fallen out of fashion in Paris and considering how much of the world seems to relish demolishing the old to make room for the bland — it might just be a testament to the Parisian sense of stubbornness and dedication to their identity that keep these lovely markets making ends.
Please meet one of the sweetest shop-types in France: le Quincaillerie
Oftentimes, you'll find the droguerie and quincaillerie combo here. In French, this means that the store sells chemicals and items used for cleaning, working on wood, painting, etc. Note that it's not a pharmacie.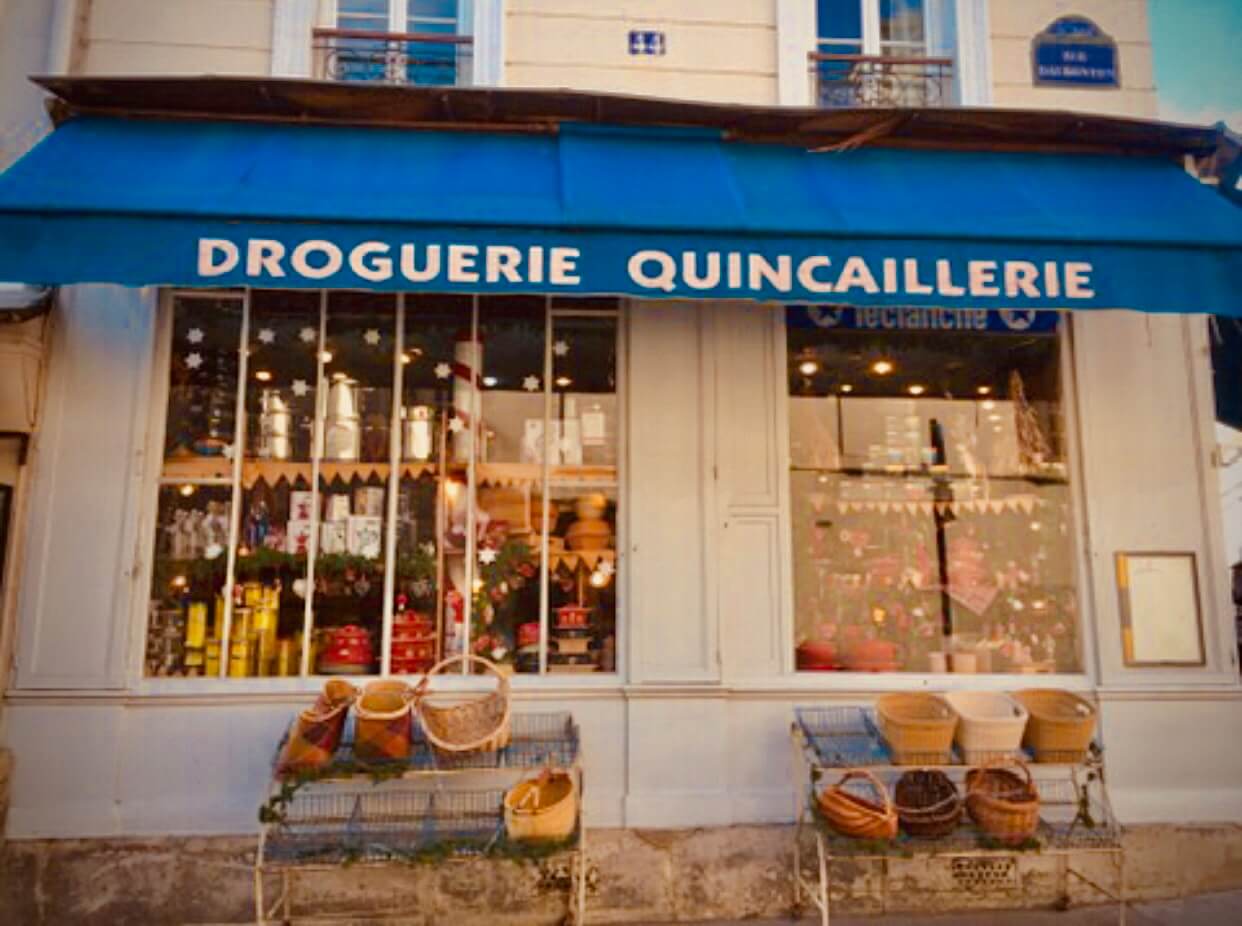 French for hardware store, a quincaillerie does have hardware. Tools, nails, screws, you know, the typical stuff needed to keep the Parisian apartment in working condition can be found on a quincaillerie's shelves, but a peek in the window eludes to a trove of treasures that would make a Francophile swoon.
These photos were taken nowhere near Christmas time, but no matter. The homestyle feeling knows no season.
French-everything can be found at many local quincailleries. Get your fill of baskets, serving ware, cookbooks, pots and pans, torchons (towels), specialized cookware, you name it.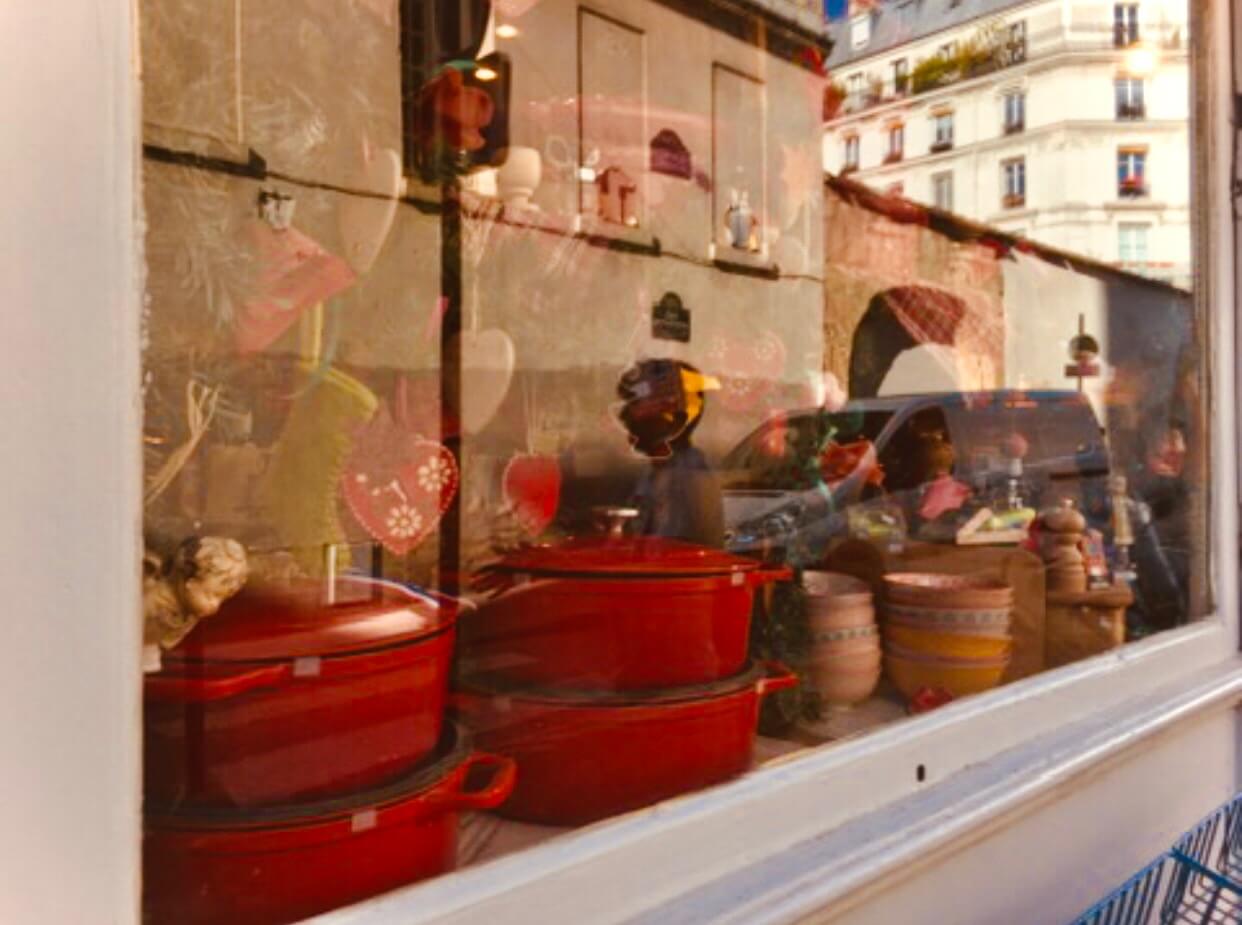 There are more contemporary quincailleries around, but for the most part, these stores are delightfully vintage. Visiting one is a great way to enjoy the quintessential French experience of perusing the goods at a locals-only shopping destination — le quincaillerie.