The Dark Side of Sacre Coeur
A bit about this religious and (not widely known) political monument. The Sacred Heart of Paris is on top of a hill in Montmartre, a trendy, village-like part of the 18th district in the north of the city. One of the "rough around the edges" artists' districts with the neon glow of Pigalle and the frills and kicks of the Moulin Rouge. The Christians proclaimed it "mount of Martyrs" in honour of St Denis in AD250, the patron saint of France who was decapitated here and he supposedly carried his head north to the Town and abbey that bear his name. If you'd like to read more about this bizarre story, click the link for our blog "Walking headless"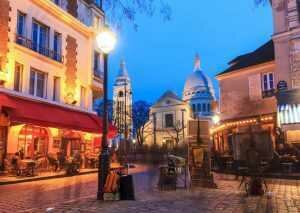 In a speech in 1870, Bishop Fournier declared that there had been nearly a century of moral decline since the revolution and French Catholic church saw the recent military defeat in the war with what was Prussia at the time, as a divine judgment on the people of France. Montmartre's seedy dance hall scene made the area an ideal site for a grand message of repentance.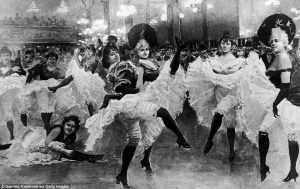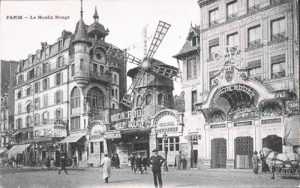 The church authorities would like that to be the end of the story. But events that followed changed the basilica's story forever. From March to May 1871 the Paris Commune ruled, they were a radical socialist and revolutionary government. A specific demand was that Paris should be self-governing with its own elected council and they had many forward thinking ideas around women's vote, education and the end of war. The end of their very short term is known as the bloody week. France and its army wanted to go to war again and all the weaponry was being held in the city walls by the commune. The army decided to lay siege to Paris by barricading all trade routes and essentially starving its people. After many deaths (Officially, 17,000 people died in the suppression of the Commune, although estimates ranged up to 40,000 executions) the Commune finally surrendered.
The Catholic church and Government now had another reason to build this basilica. It was built as a symbolic punishment of supporters of the Paris Commune, a revolutionary, working-class government that rejected the ruling bourgeoisie. It was now a powerful warning not to take on the government and the message to the people of Paris was that they could visit the church, pray for the souls of the Commune martyrs as well as ask for forgiveness for their sins against their country.
This is part of history is still very much a thorn in the side of the parisien people. So much so that a prominent  French Communist, Ian Brossat suggested that one of the capital's most cherished and visited landmarks, be torn down and build "a space dedicated to solidarity". His hostility toward the Sacré-Coeur is a sentiment that has been voiced before by those nostalgic for Revolutionary Paris, who feel the building effectively whitewashes the city's rebellious past.
It is highly doubted that this will ever come to pass but just in case, you should book our walking Montmartre tour and learn even more about this extraordinary area and its history.