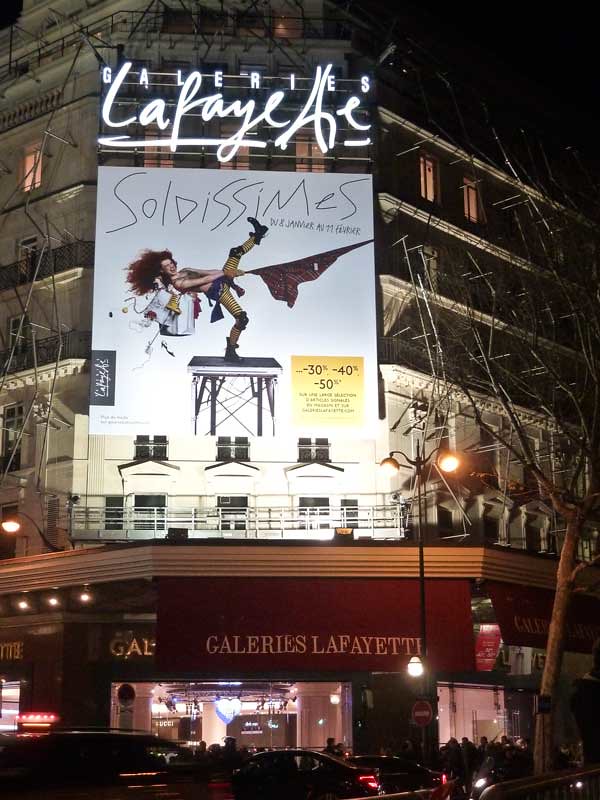 Twice a year, in January and July, there is this magical 4-6 period of time when all the Parisian shops put their products on sale, thanks to the state. It seems too good to be true, but you can now attain some of your coveted designer products for a hefty bargain! Here, in this guide, are some tips to handling this dream-come-true, so you can actually grab some real savings.
So, if you're in the city and want to take advantage of the sales, here is an insider guide to finding some of the best deals:
Keep a plan in mind
As always, a sale has the ability to make you spend more than you would've without one. To avoid this, make sure to keep in mind some sort of plan for what you'd like on your Les Soldes list of things to buy and try to stick to it. When you have a plan, you also have more of a fighting chance to grab your specific product before it goes out of stock.
Sales in waves
The first-day sales aren't the cheapest these products will get, but if you wait too long you might lose what you've been keeping your eye on. First, the products will be 20% off and go until 70% in the last week, so stay patient and keep your eyes peeled, but make sure to jump on those highly popular items as soon as the sales begin.
Navigating Galeries Lafayette
I know, this may be the first place you go and yes, this department store is magnificently expensive normally, but during Les Soldes, you can take advantage of their 20-60% off deals, indicated with different colored tags. The actual Galeries Lafayette brand puts its products on huge discounts, making them sometimes cheaper than options found at normally well-priced shops, like H&M. Other great brands found here for this sales time are Kiehl's and Longchamp.
Stick to French labels
For the largest savings, keep your eye as much as you can on the French labels, like the Kooples, Sandro, Zadig et Voltaire, Claudie Pierlot, Maje, ba&sh, and more. In other countries, these brands are highly marked up so this is the perfect time to get on those sales if you're from a place where you normally can't.
VAT tax refund
If you're not a member of the EU, you have a chance to get a percentage of your spending paid back to you through the VAT tax refund. In small boutiques this is sometimes not an option, but in big stores, like Galeries Lafayette, it definitely is encouraged. In store, you will show your passport (… and maybe even your plane ticket) and fill out papers, which you will then have to show at the airport (… Before checking your bags!). The VAT tax refund is eligible to you only if you spend more than 175 euros in the same store in one day and the rat in France is currently 20% on most items. After all the hassle, you might only receive 12%, but it could be worth it depending on your spending, so keep it in mind!