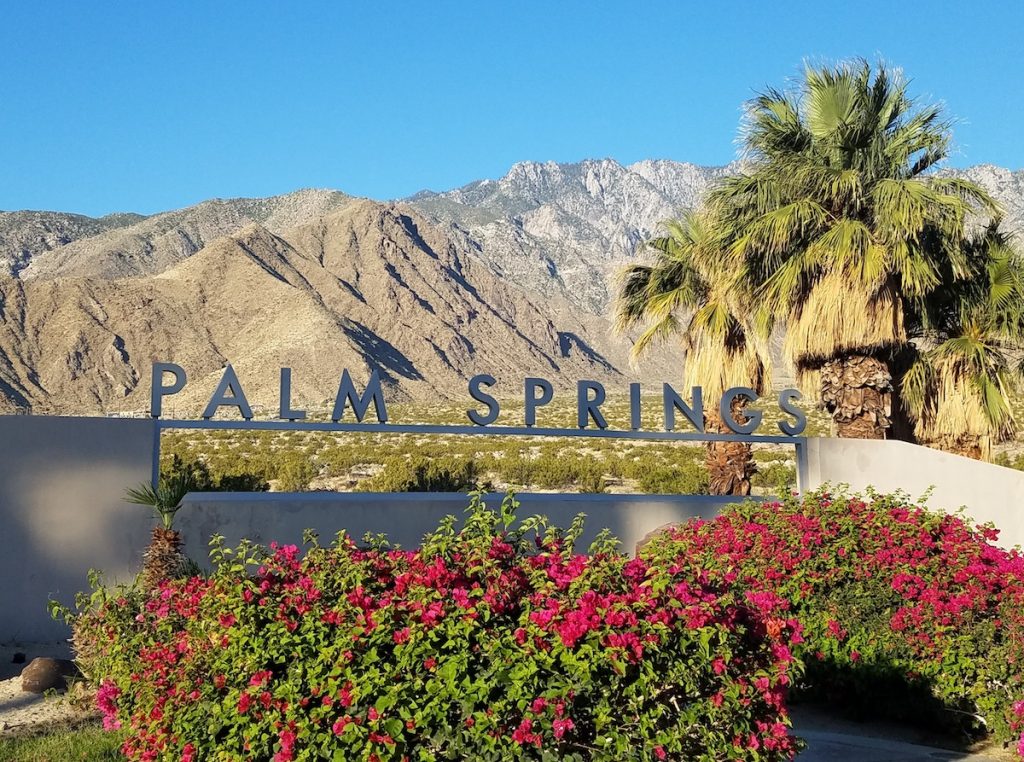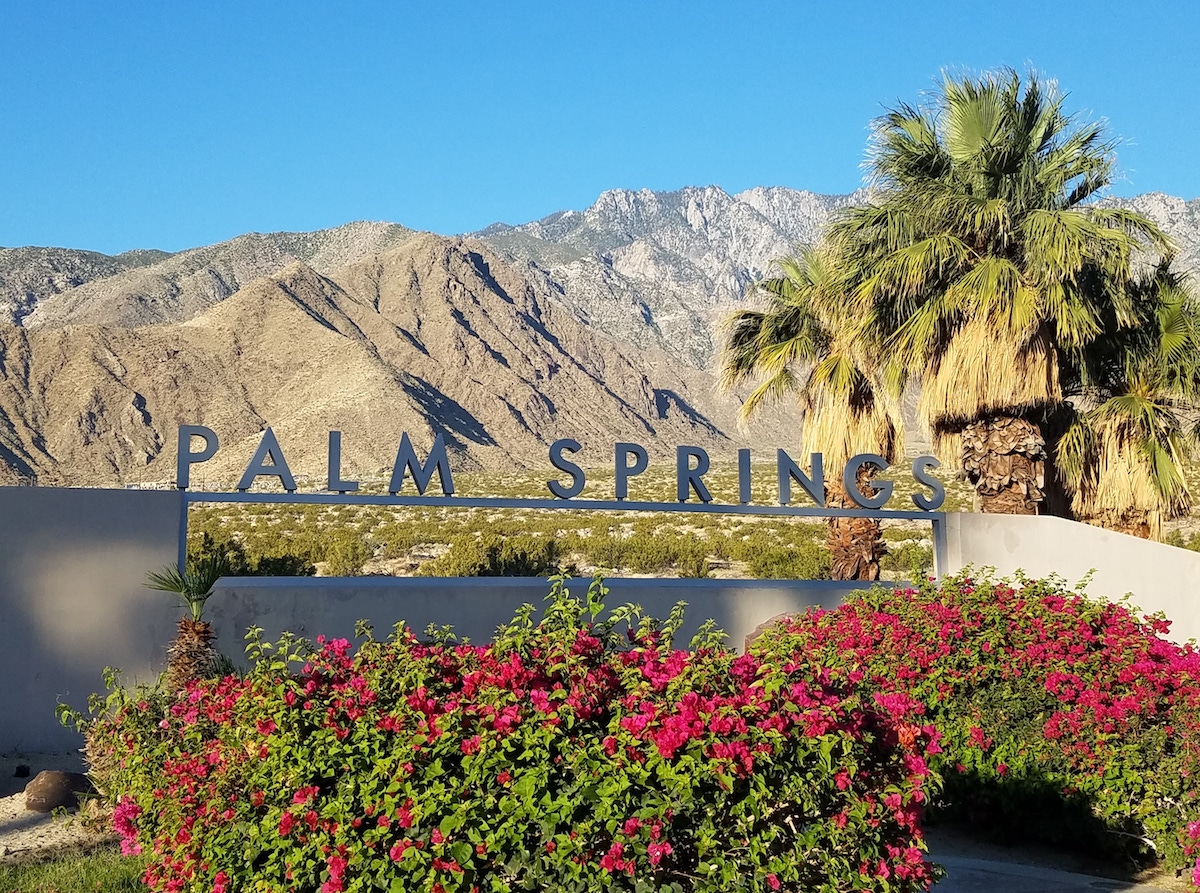 Palm Springs is about two and a half hours by car from Los Angeles. This community will graciously welcome and encourage you to explore. With careful planning, you can see much of Coachella Valley, relax at one of our small boutique hotels, enjoy several diverse attractions, and indulge in some of our superb cuisine.
Here's a one-day Palm Springs itinerary to get you started.
Itinerary Details
Cost: mid-range
Traveler type: family, couple, groups, solo
Number of days: 1
Interests: food, parks, shopping
Transportation: car
Season: year-round
Author type: local
One-day itinerary for Palm Springs
This one-day itinerary starts with an overnight stay and includes activities for the morning through dinner that night.
Waking up at the Alcazar boutique hotel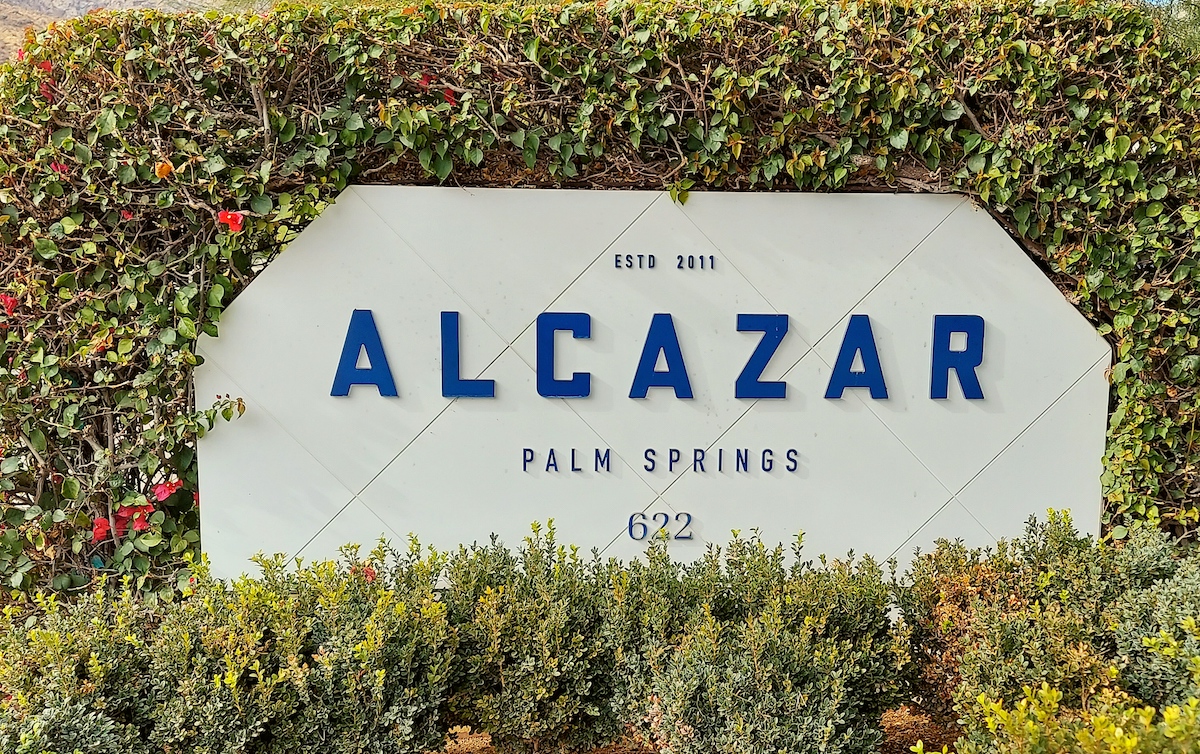 With a late check-in after your drive, you're ready to head to bed or a late-night swim at Alcazar Palm Springs. In the morning, fresh coffee, croissants, and orange juice from the nearby Cheeky's restaurant welcome you at the registration desk. With your coffee in hand, enjoy the morning under the canopy of Palo Verde trees in the immaculate courtyard.
Tahquitz Falls Trail hike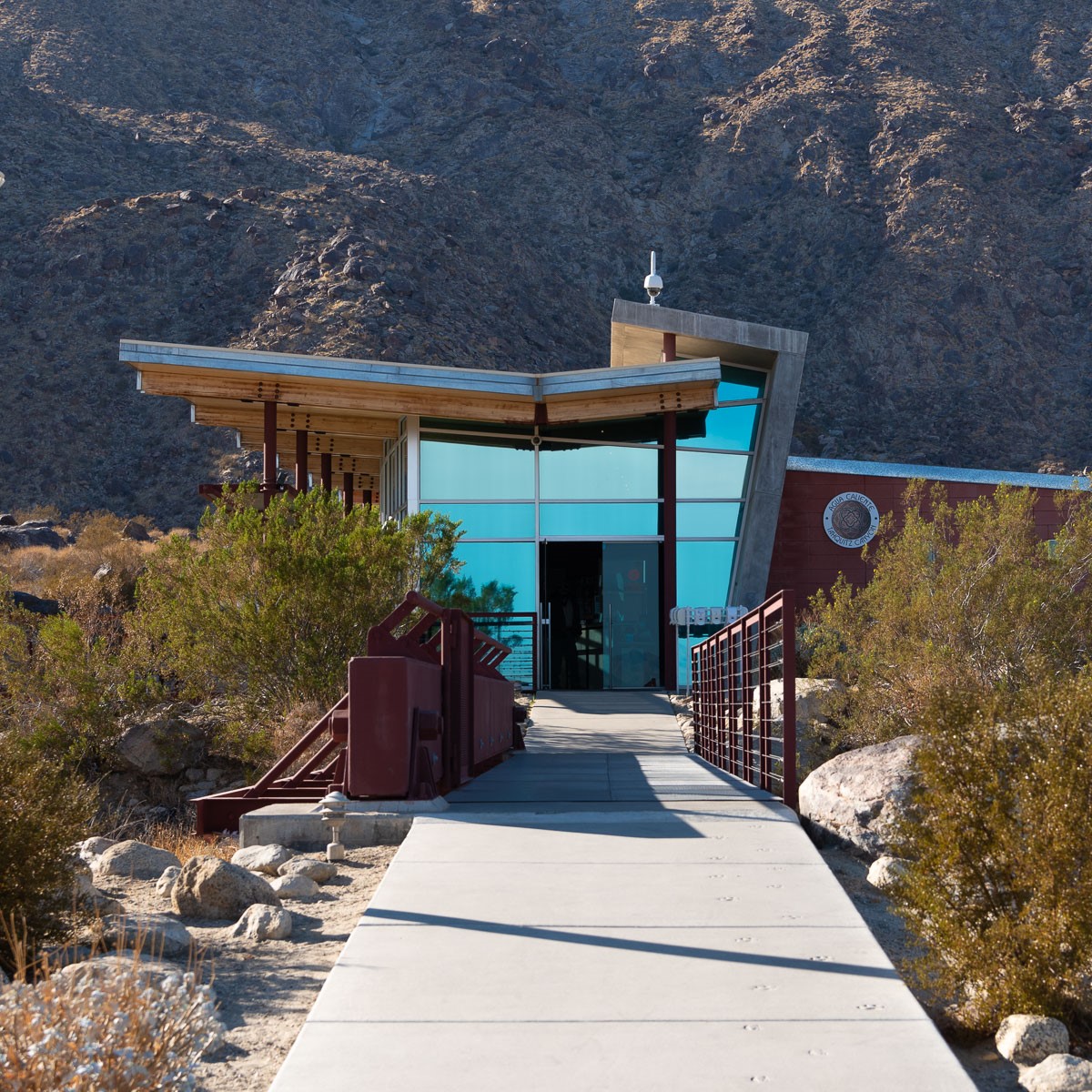 Put on your hiking clothes — and dressing in layers is a good idea. Grab your sunglasses, and make sure you fill your water bottles, a must for any hike in the desert.
The Tahquitz Falls Trail is just a couple of miles from your hotel. It's a moderate hike, about an hour round-trip. This trail is on the Agua Caliente Indian Reservation, so native fauna is prevalent. With a little luck, you may see bighorn sheep, one of our protected wild animals. The 60-foot waterfall is the perfect place to take photos to capture your day-long adventure in Palm Springs.
Time for breakfast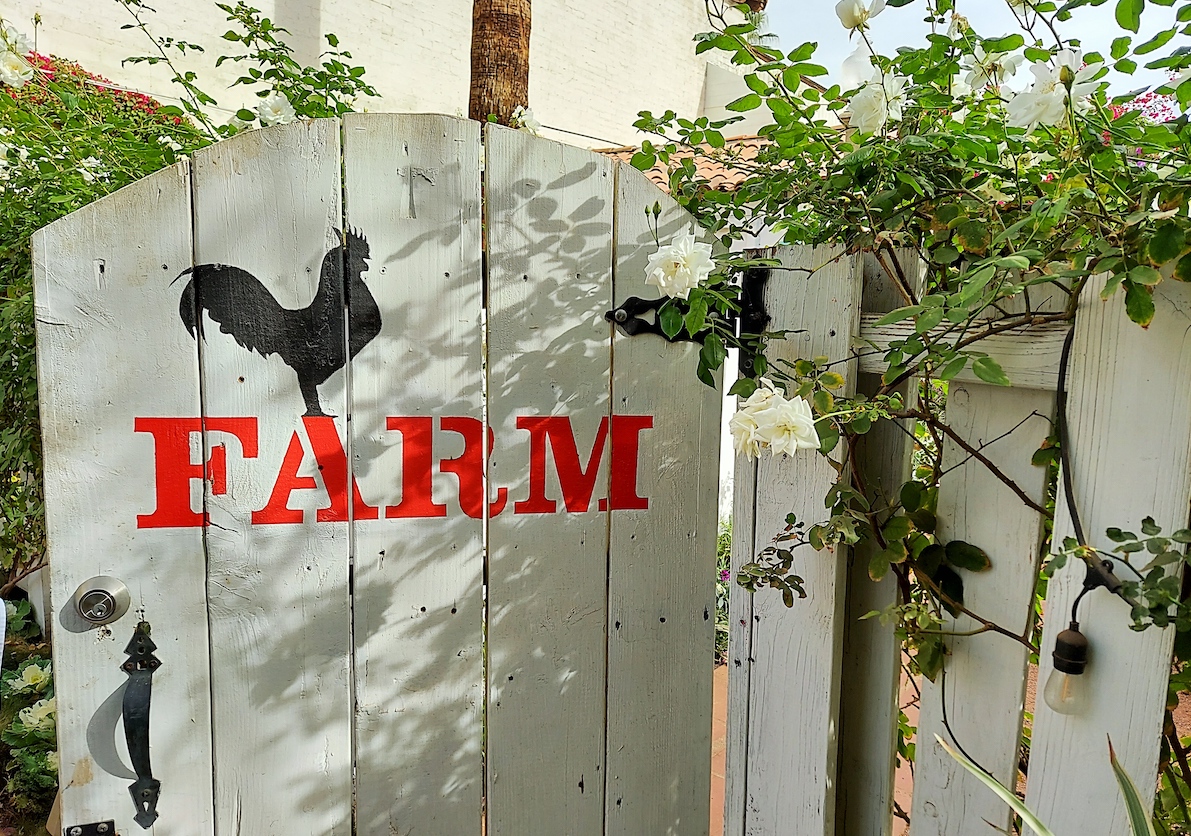 In LaPlaza, in downtown Palm Springs, The Farm's creative recipes are made from farm-fresh produce. There are numerous choices which are sure to please any member of your family. It's also a great place to relax after your invigorating hike.
The Living Desert Zoo and Gardens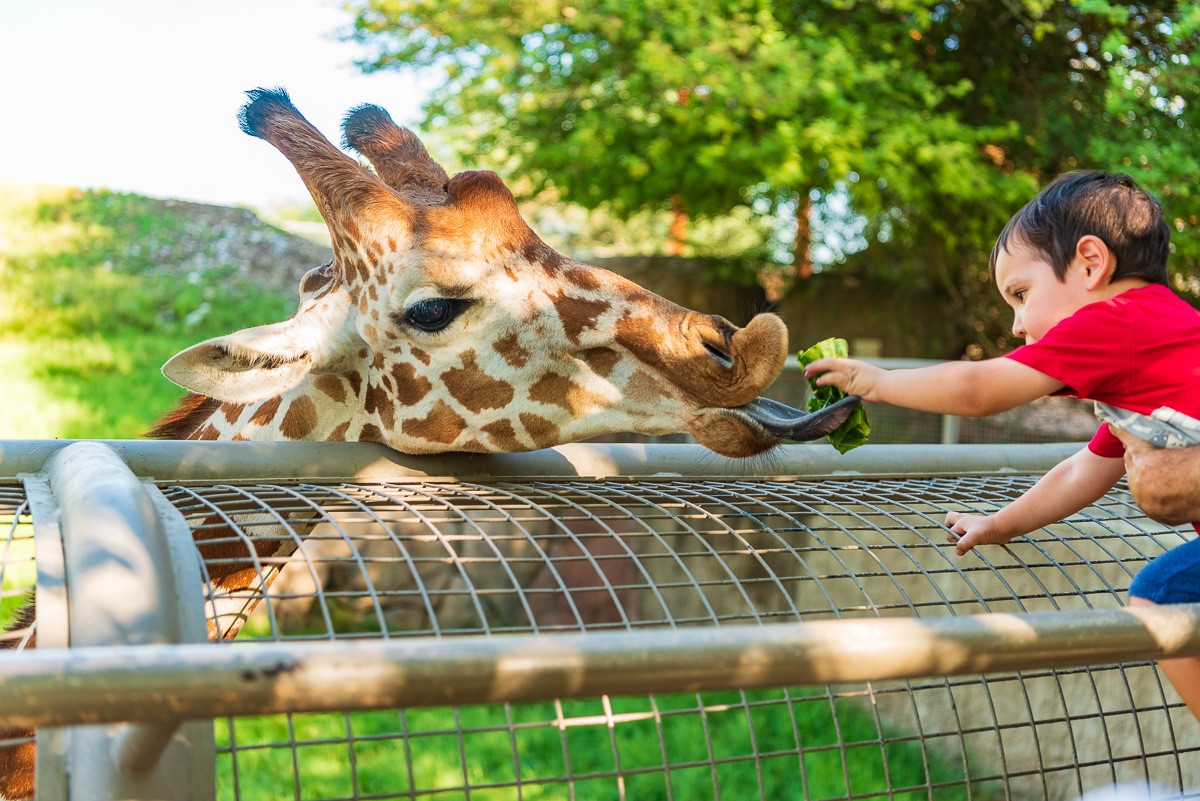 After a shower and fresh, comfortable clothes, prepare for a trip 15 miles south to the Living Desert. There are two reasons you will want to go here:
First, you'll see more of our 30-mile-long Coachella Valley.
Second, the whole family will love wandering through the grounds of this beautiful place.
The highlight may be the chance to feed the giraffes.
Pool at Alcazar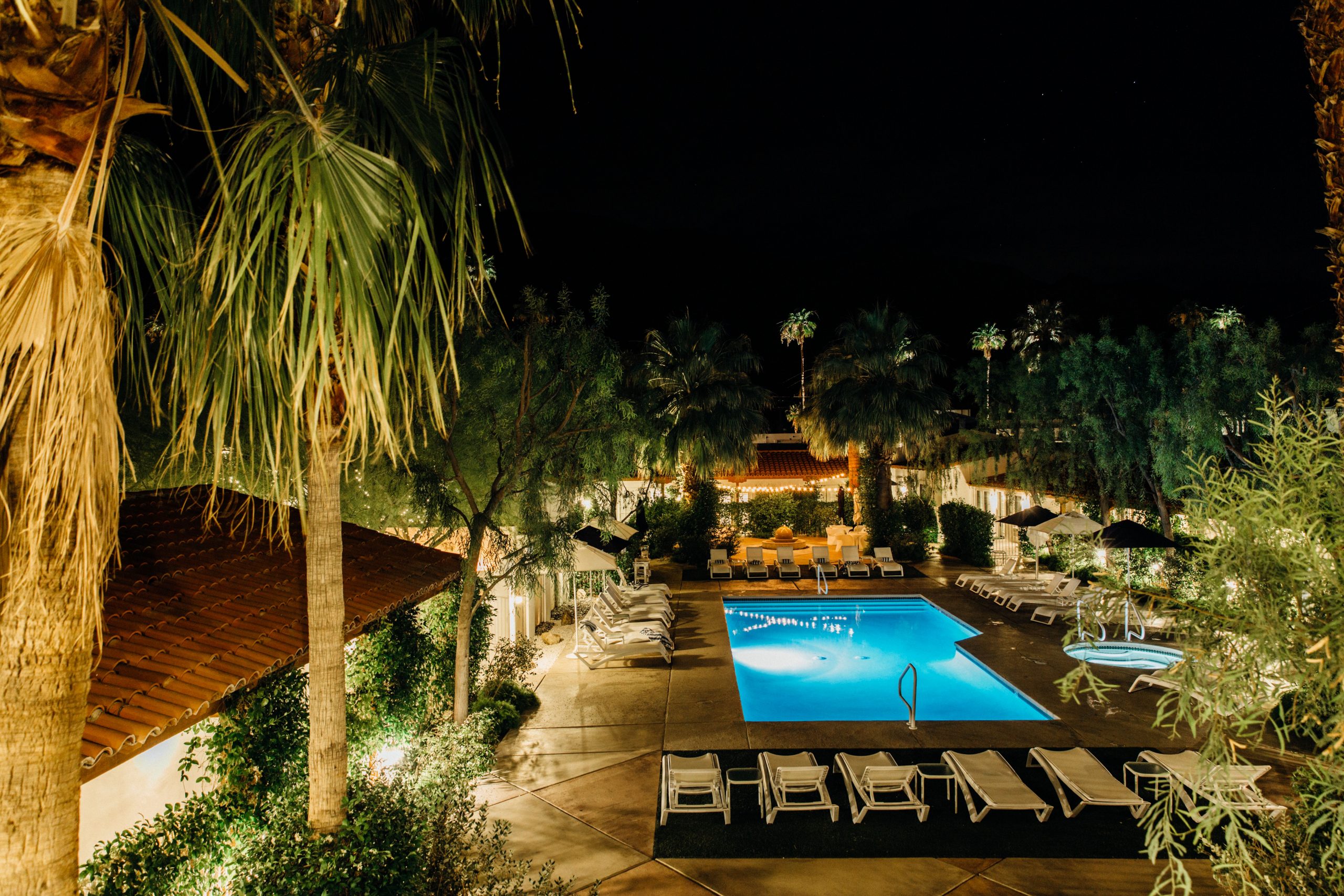 No stay in Palm Spring is complete without some pool time. Relax with a cool drink in your hands at your hotel, and let the sun renew your energy for your next adventure.
Shopping in Downtown Palm Springs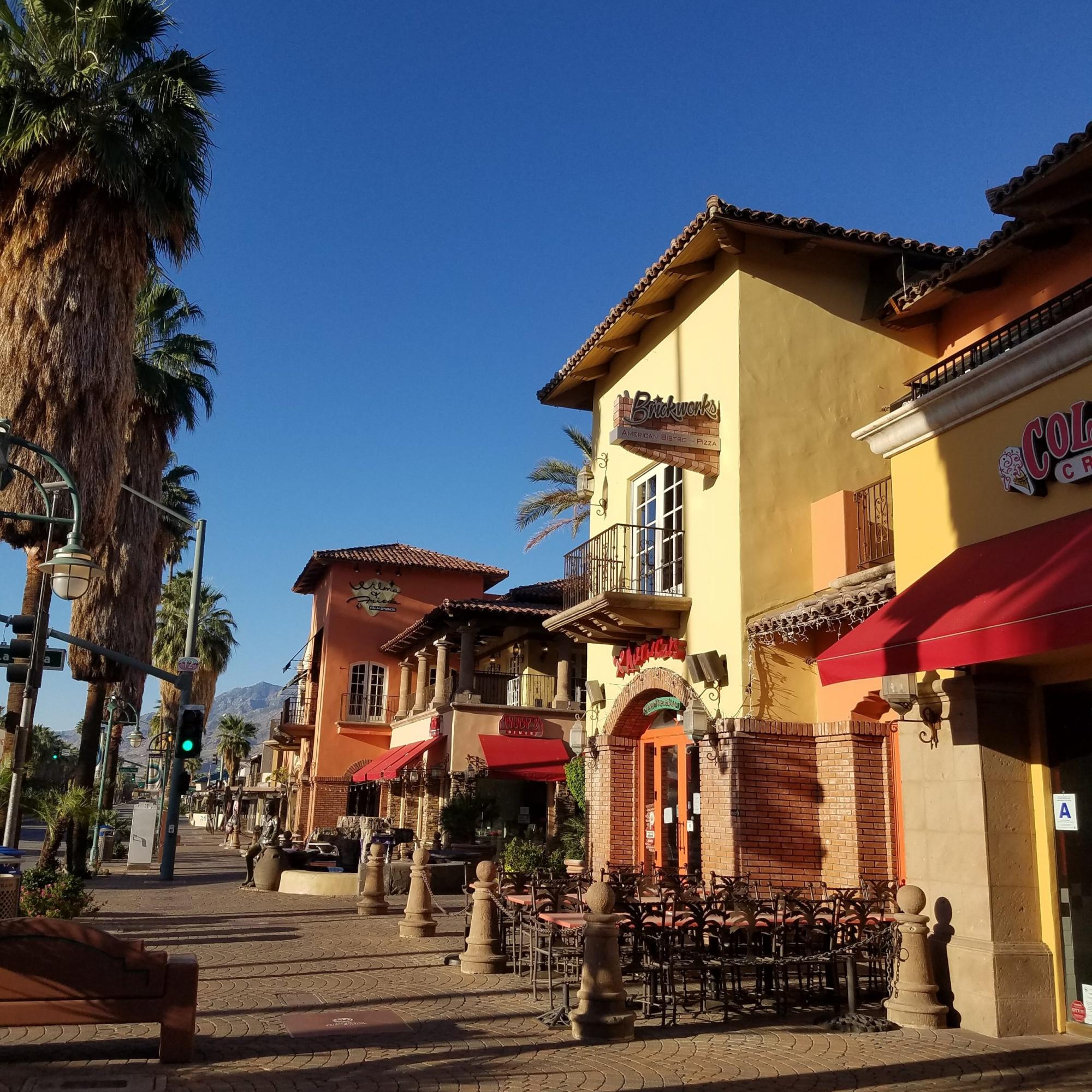 Palm Springs has several quaint, local shops. You will find many unique items on this charming main street, also known as Palm Canyon Drive. Your biggest challenge will be tearing yourself away. There are plenty of places to stop for a drink and people-watch.
Dinner under the stars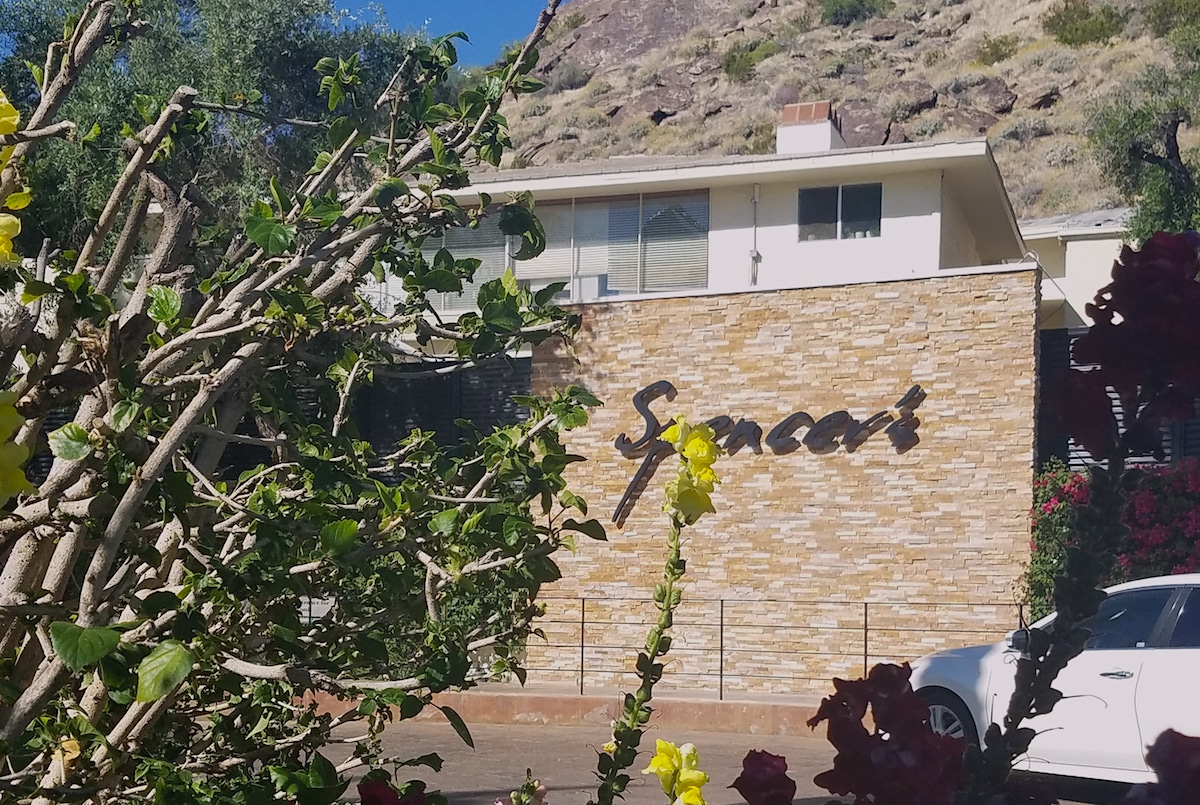 A special way to end your day is to have dinner at Spencer's. Dine on the patio among the trees. The food is superb, and it's the perfect end to a day of exploring. This restaurant is popular, so be sure to make reservations in advance.
Heading back to Los Angeles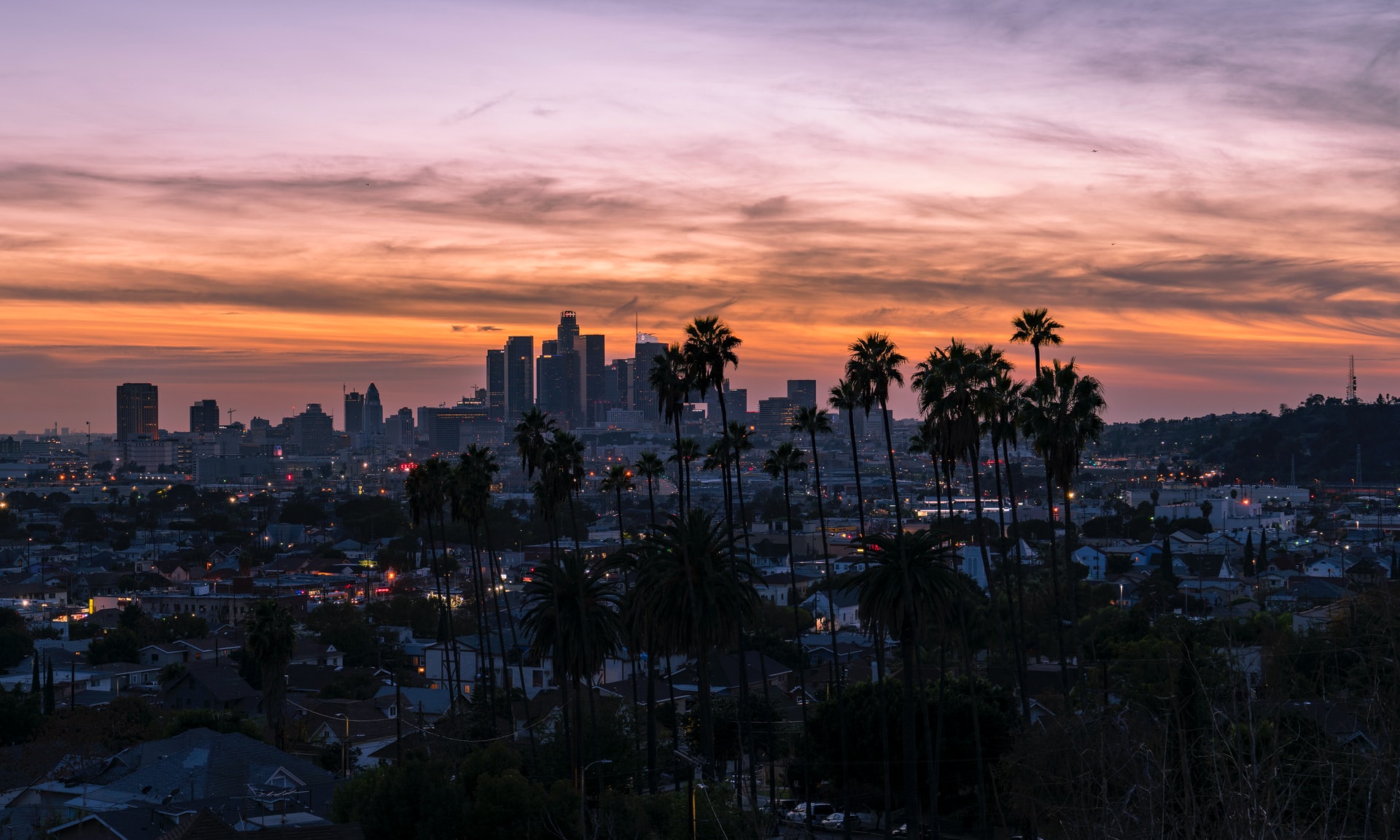 Frankly, a drive later in the night back to LA isn't a bad idea. The traffic as you near the city won't be nearly as busy.
However, I bet you fall in love with our town after just one night, so you'll have to make sure to return for another day in beautiful Palm Springs.
Palm Springs day trip
As a resident of Palm Springs for eight years, I have had the opportunity to suggest many itineraries for people visiting Coachella Valley. This itinerary is a small sampling of some of my favorite places.
For additional suggestions, please see my website where I provide in-depth information about several memorable places to stay, eat, and play in Palm Springs.