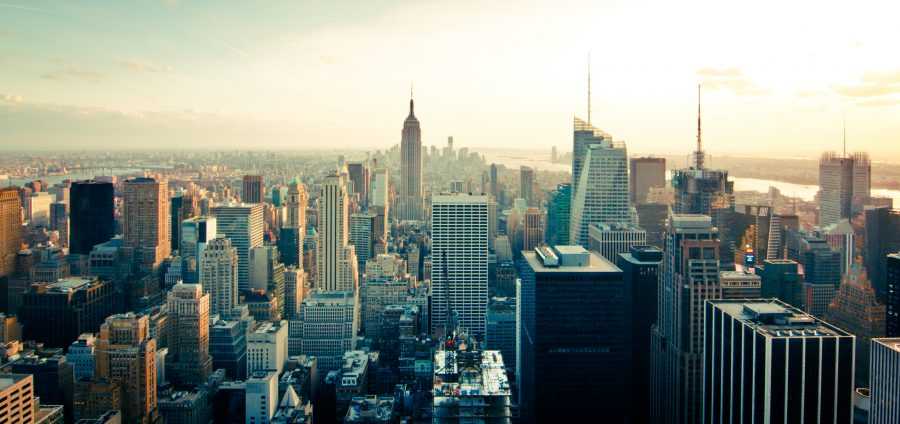 Itching for a trip back to New York? Never been, but dying to go? Planning any kind of trip is a series of steps and questions. For each place you go, the answers are all different. This guide is here to help. With questions commonly heard by visitors, the planning process is broken down into 4 different parts, each one a step in crafting the best vacation for you.
1. When should I visit?
For some people, this question has a more obvious answer. If you have kids, chances are you would prefer to come during the summer as to not miss any school. If you hate the cold, definitely avoid December-March. If there is nothing that deters you from a specific time of year, then I would say avoid summer. It's the hottest and the most crowded.
My recommendation is late September through October. The crowds are thinner, the weather is still nice while not being annoyingly hot and there is just as much going on as there would be at any other time. Spring is also pleasant, yet the crowds tend to start increasing day by day starting as early as mid-March. If you want the least amount of crowds possible, come in late January or February. Just be sure to pack warm clothes.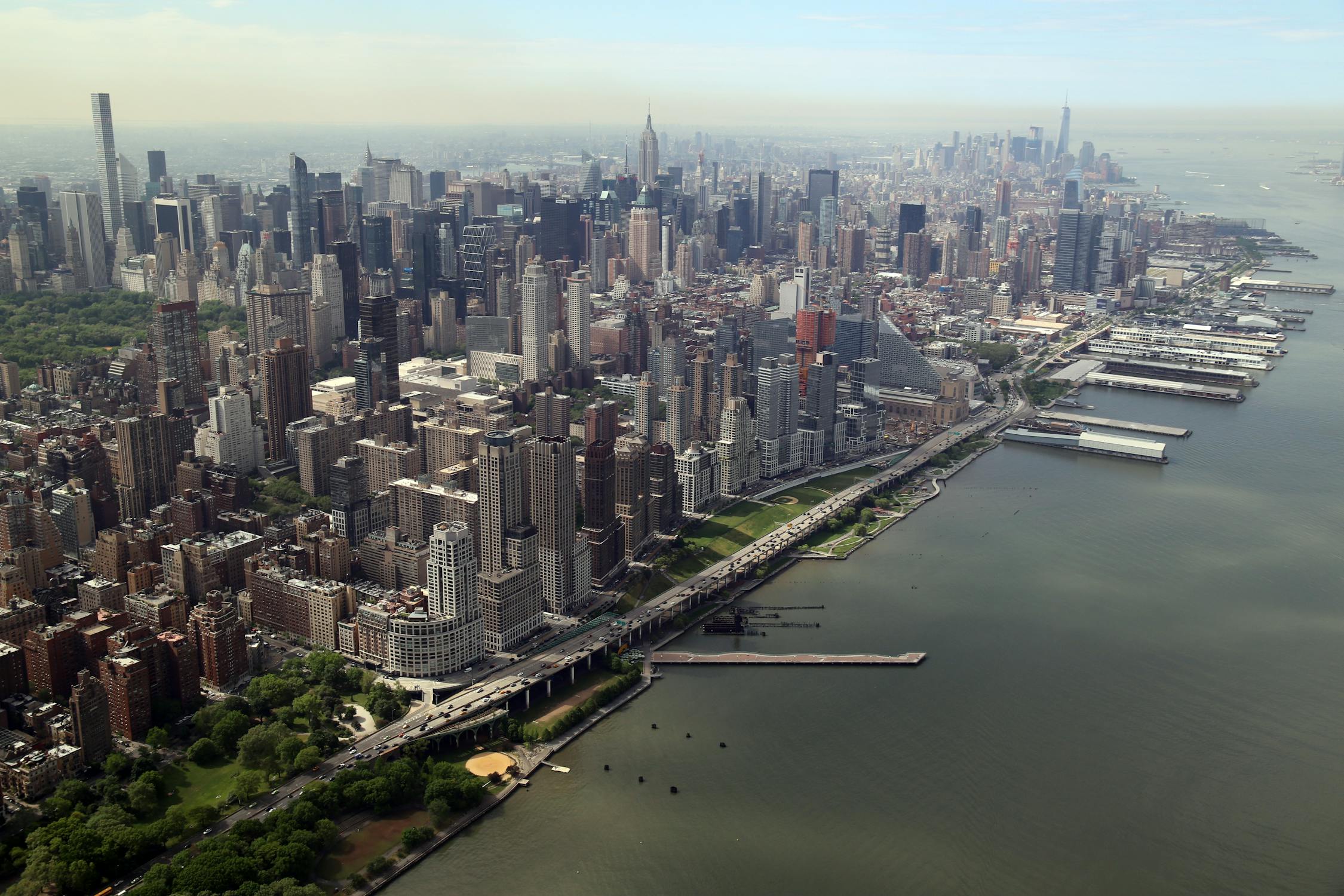 2. Where should I stay?
If it is your first time in the city, Manhattan is your best bet. It is the easiest borough to navigate, quickest for catching taxis and the easiest for understanding the subway. However, don't limit yourself to Times Square. There are so many interesting neighborhoods that have multiple hotel options. Consider heading further uptown toward Central Park, try giving Chelsea or SoHo a try. Staying out of the comfort zone of Times Square allows for more opportunities to explore and discover something unique.
If you're a return traveler I'd say definitely give Brooklyn a try. It's easily accessible from Manhattan thanks to the subway and apps like Uber, so it won't make your trip more difficult. Staying in Brooklyn or even Long Island City in Queens allows you to experience a side of New York that not many travelers do. You'll experience the city for what it really is instead of just the 10 mile stretch of Manhattan that most people stick to. I promise it's not scary or intimidating, just a lot of fun.
Finally, in terms of the hotel vs. Airbnb debate, I find that it completely comes down to personal preference. Some people prefer the ease and security of a hotel, while others want to try something more personal. Airbnb is very popular in New York, so there is never a shortage of options. I agree that it definitely gives you a better idea of what it is actually like to live in the city seeing as you are literally staying in someone's home. So, if you're curious, check it out! There's no harm in considering your options.
3. What airport should I fly into?
Obviously, this answer is influenced greatly by where you are staying. The three choices are LaGuardia, JFK and Newark.
Right from the start I will say avoid LaGuardia if you can. It is definitely the worst of the three and the most difficult to get to. The cab ride is shortest from Manhattan than it would be for JFK or Newark, but you're going to have to leave a lot of extra time to account for the guaranteed traffic you will hit along the way. For public transportation, the only way to get there is to take an MTA bus. Which can be really inconvenient unless you happen to be staying along the bus route, which you most likely are not. If all of this doesn't deter you enough, LaGuardia has one of the worst reputations in America for cancelled and delayed flights.
Newark Airport is much better functioning than LaGuardia, but is further from Manhattan in terms of mileage. You will also have to take the cab through the Holland Tunnel which could make your chances of hitting traffic much greater. The good news is that you can easily avoid taking a cab by hopping on NJ Transit for only $13 and riding just a few stops directly into Penn Station. There are multiple trains that leave every hour. So if you're staying in Manhattan, Newark will be your best bet.
Finally, we have JFK. If you are planning to stay in Brooklyn, JFK is the best option. If not, it's the furthest airport by car. However, if you are willing to take public transport it is the cheapest to get to. You just hop on the A train for $2.75 and take it to Howard Beach/JFK Airport stop. Or take the E or J to Sutphin Blvd/Archer Av/JFK Airport. From there, hop on the AirTrain for $5 and you can take it directly to your gate. It's really easy and simple no matter what borough you're in, and is great if you feel comfortable on the subway. If you're willing to spend a little more (around $15) you can take the AirTrain and connect to the LIRR, which will get you to Penn Station in just half an hour. The biggest drawback of JFK is the crowds. The airport is extremely busy and as a result the security and customs lines can be a nightmare. But in reality, all three airports will be crowded. Just be a smart traveler and leave enough extra time.
4. What do I need to pack?
First things first, make sure you have multiple pairs of good walking shoes. Even if the ones you own are the most comfortable, sturdiest shoes ever, bring at least one other pair. New York City destroys shoes like no other city in the world and it is always better to come prepared than to put down your own vacation money towards something you already have. I cannot stress this enough, they must be comfortable and sturdy. One without the other will leave you blistered, in pain and unhappy. It would also be a good idea to invest in something waterproof. The rain may put a damper on your plans, but nothing ruins a day more than soggy feet.
For clothing, just make sure to dress appropriately for the weather. If you're coming in winter, bring a really good coat. Plus scarves, hats, gloves, hand warmers, warm socks, etc. If the forecast calls for snow, make sure these items can stand up to moisture, as the snow tends to stick to you and melt, which can cause all sorts of unhappiness if you're unprepared. Packing for the summer? Pack extra deodorant. More than you think is necessary. The city is packed with heat and smelly people and you don't want to be one of them. Also, sunscreen. It's very important to protect yourself. Chances are you are going to be outside for a large portion of the day. Maybe also invest in one of those tiny, portable fans with the built in spray function. It's the little things that have saved me time and time again.
Money-wise, most shops in New York that you'll end up visiting will accept credit cards. However, its not a guarantee. Even if they do, sometimes there is a minimum purchase amount that must be hit before you can use it. Good news is that New York is full of banks and ATMs so it won't be difficult to find a place to take out cash. If you're one to try and avoid paying fees and don't have access to your personal bank in the city, it's very easy to get around with your card. If you end up somewhere that doesn't accept it, chances are the place next door does. It's harder to find a place that won't accept cards than a place that will.